Remember the last time you booked a car rental online and you misjudged the size of the vehicle you need? We believe this was an honest mistake that you made while rushing with your vacation plans.
It was probably because you were totally rushed with your vacation plans, but hey, don't you want to ensure that you won't make the same mistake ever again? Well, we are here to help you do just that.
Here are some tips to help you avoid similar problems and skip the frustration at the airport.
Count the number of the people that will be joining you on the ride from the airport to your accommodation.

Start with 2 people for the smallest car group available and upgrade one category for each extra person on your itinerary. This rule applies for up to 5 passengers. If your party contains more than 5 people, you have to look for a minivan.

Count how many children will be travelling in your rental car.

This is an important question and the answer is simple. But, how old is each child? Are you going to need a baby seat? We recommend to book your rental car from a company that offers at least one baby seat for free. That way, you save money and you can book a car of a higher category.
You should not forget that the baby seat's size, when installed in the car seat, is equal or bigger than an average person's size. So, you have to upgrade one category for every baby seat installed in the car.

Estimate how many suitcases you need.

The average traveller needs one luggage of 23kg for a week's vacation. Many airline companies agree with us, as the have set their baggage limit to 22-25 kg per passenger. The recommended size of a suitcase is 50cm * 32 cm * 76 cm. In our car fleet page you can see how many suitcases each car can carry in the boot. Every adult needs one suitcase and 2 kids up to 7 years old can share one suitcase of the same size.


Check how long the distance from the airport/port to your vacation destination is.

Do you really need a big car just to carry your luggage from the airport to your holiday villa/hotel? Do you feel confident driving a large vehicle in the narrow streets of Heraklion or Chania? If your destination is near the airport/port, you can hire a cab to transfer some people of your party or just some of your bags. There is a chance that the cost of this ride is the same (or cheaper), than the cost of upgrading the rental car. Of course, the duration of your vacation should be long enough to save the maximum cost.

Book a vehicle similar to the one you drive at home.

That way you will not have to change your driving habits. A rental car that is as strong as the your car at home, will never make you feel underpowered while driving in the mountains of Crete. If you can afford the same car model, we say you go for it.

Estimate your budget.

Your final choice depends on that. How much you really want to spend on your car rental? Plus, how much will you spend on fuel. (Trust us, people always tend to forget details like that.)
We have developed a great tool to help you estimate your car rental budget: the Best Price Radar. Fill in your rental location, the dates and find out the best deal of the market in just a few clicks. The app performs 60 searches at once, so you save a lot of time too, time you could spend on finding a restaurant with authentic cretan cuisine.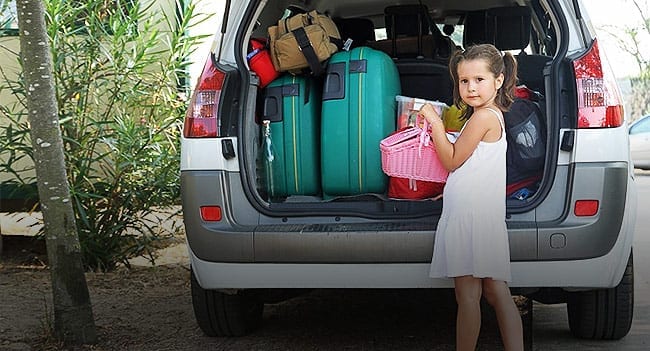 (+1) Rent it before you buy it
Let's say you are in the market for a new car and you feel a little hesitant about your final decision. You did a test-drive in the local dealership but the time you spend driving your future car was not enough. Did you even think of the possibility to drive the same car for a whole week before you buy it? You can do that in Crete, during your vacation. We offer 55+ different car models and we are sure that, at least one of your buying options is among them.
First time in Crete? Are you worried about the Greek driving habits?
Read this Smart Guide to help you Drive in Crete and stop worrying about that.