The resort of Stalis is situated between the busier and more commercial resorts Hersonissos and Malia on the north coast of Crete. Only 30 km east of the Heraklion airport, it is convenient for short transfer times and easy access to the whole of the eastern side of the island.

Stalis is a quieter resort popular with families and couples looking for a great beach holiday without all the noise. A sandy beach stretches for over 2 km and the majority of the resort's restaurants, bars and accommodation line the coast road that lies parallel to it.
The Stalis Resort
Stalis has never been a village proper like Chersonissos and Malia but was originally a farming and agricultural area for the residents of Mohos, a picturesque village just to the south and up the mountain. Some small tavernas at the coastline bought the catch of the day straight off the few fishing boats and sold the fresh fish to the Mohos locals. Because of this, there isn't any village square as such and permanent year round residents are few.
However, the resort comes to life every summer and the fact that many tourists come back year after year is testament to its popularity. From its rather humble beginnings, the resort has developed into a charming mix of the traditional and sophisticated.
Stalis Accommodation
Hotels line the beachfront of Stalis and you are only ever a few metres away from the beach. Hotels range from excellent 4 and 5 stars to 2 and 3 stars which still rate well though of course, are a lot more basic. You can choose between all-inclusive Stalis hotels or an apartment or studio. If you are travelling with young children, it's worth finding accommodation which caters to them as there are no facilities for them within the resort of Stalis. There are, however, plenty of places in the nearby resorts of Hersonissos and Malia.
Stalis Nightlife
Even though the nightlife in Stalis could be said to be quieter than in the neighbouring resorts, this does not mean to say that it is non-existent. In fact, Stalis boasts a very healthy variety of small nightclubs and Greek cocktail bars which will stay open till dawn as well as Irish, Scottish and English bars and pubs offering a taste of home.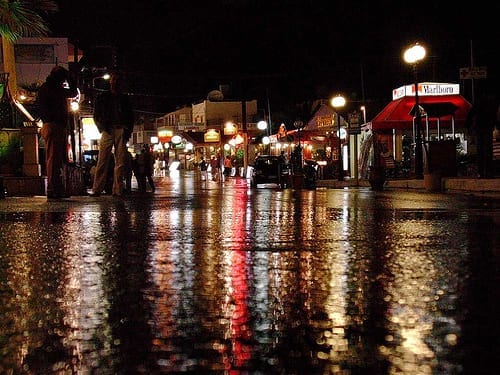 If things aren't wild enough, then head into Malia or Hersonissos for some more action. Depending where you are in Stalis, you could walk into Malia or catch a local bus into Malia or Hersonissos in the early evening. You will have to get a taxi back though as buses stop running at about 11.00 – 11.30.
Stalis Restaurants
You can find everything here from traditional Cretan fare to fast food takeaways with lots of choices in between. Indian, Chinese, Mexican and British restaurants line the coast road along with friendly tavernas and make sure you explore the side roads for any hidden gems tucked away from the madding crowds. Wherever you stay in Crete, trying out the different restaurants is half the fun and the way you meet locals who could become friends.
Stalis Out and About
If you get bored with hitting the beach every day and water sports aren't really your thing, then there are plenty of other things you can do. Take the -happy train- in the first few days to get a tour of the surrounding area and then set off to do some exploring yourself. Local buses are modern (usually) and efficient (mostly) and can take you all along the east coast of Crete. To get to the west and south, you need to go into Heraklion first and change buses there. With a little organization and an early start, it's definitely do-able.