If you've ever visited the island of Crete or any region in the country of Greece, you're certain to have come across some of the most delicious food you've ever tasted. The cuisine is a unique blend of healthy Mediterranean ingredients with spices that give the food an incredible flavour. Greek dishes, unlike any other cuisine, are able to be both healthy and delicious at the same time. Many people who visit Greece, especially Crete, get to experience a wide variety of Greek dishes, making them want to come back for more. From the traditional Greek salad to Moussaka, there are plenty of recipes for you to try.
One thing that makes Greek cuisine so special is the fact that many of the dishes are relatively simple to make. With a few key ingredients, you can create a delicious and healthy meal that will leave you feeling satisfied. Greek recipes often call for fresh herbs, olive oil, and lemon juice, all of which are easy to find at your local grocery store.
If you're looking for a Greek cookbook that will teach you how to make some of the most iconic dishes from the country, we've rounded up a few of our favourites. These books will not only teach you how to make traditional Greek recipes, but they'll also give you a behind-the-scenes look at the culture and traditions that make Greece so special.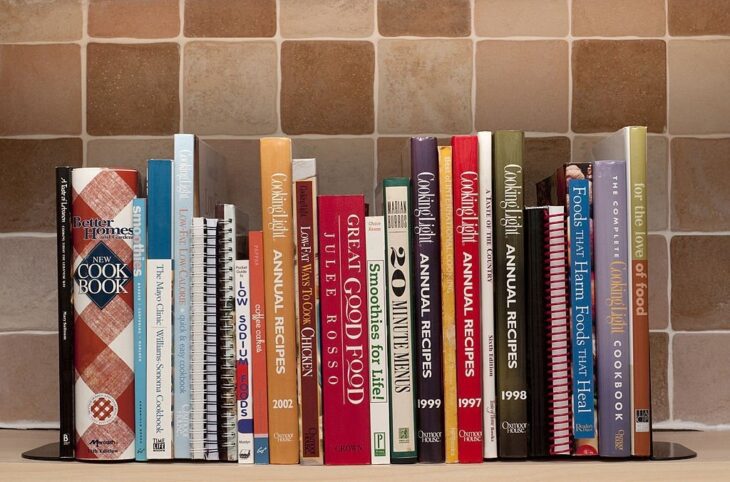 Top CookBooks For Cretan Cuisine
For years, Crete has been providing visitors with some of the most memorable food experiences. The island's cuisine is a delicious mix of fresh seafood, vegetables, and meats that are cooked in healthy olive oil. If you're looking to recreate some of those iconic dishes from your trip to Crete, we've gathered a few of our favourite cookbooks that will show you how.
Foods of Crete: Traditional Recipes from the Healthiest People in the World
Over 112 traditional Cretan dishes
Healthy recipes that stop health issues such as heart disease
Longevity secrets from the healthiest people in the world
Recipes are easy to follow and make
Who said healthy living has to be so boring? For those of us who want to live a healthier lifestyle but don't want to sacrifice flavour, this cookbook is for you. The Foods of Crete features traditional recipes that are healthy, flavourful, and easy to make. It features about 112 traditional Cretan dishes from the island with the lowest heart disease and longest life expectancy in the world. This means you can make recipes like baked fish with spinach and feta, eggplant lasagna, and Greek salad with ease.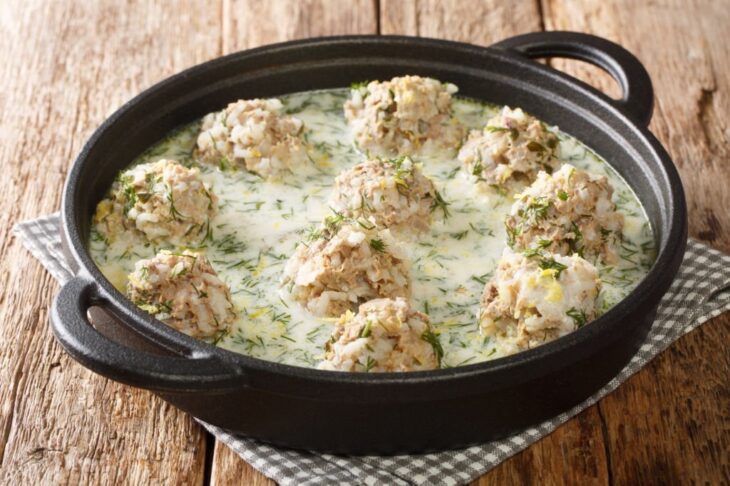 Bill Bradley, Certified Dietitian, Speaker, and Founder of Mediterranean Living, uncovered many of the longevity mysteries that make Crete one of the healthiest places on the planet. He was able to achieve this during a two-month research tour to the Mediterranean island of Crete. To learn about their daily and lifelong practices, Bill journeyed to several mountain villages to interview people who were living active lives well into their 90s. At that point, Bill met Koula Barydakis, a Cretan cook who had spent most of her life cooking in numerous Greek restaurants. Together, they were able to gather a collection of the most iconic Cretan recipes.
What people are saying
"The introductory guidelines to the Cretan way of eating promise a healthier life. But so often that promise, in cookbooks, comes void of flavour, or recipes with so many ingredients that a working person can only consider making them on a weekend devoted to cooking experiments. Not so with this book. I was pleasantly surprised to see that the recipes not only sounded delicious in title, but the list of ingredients, and the preparation instructions, are manageable." – Suzanne L.
"The scientifically acclaimed "Mediterranean Diet" is presented at its best here, with the liberal use of olive oil and plenty of vegetable and fish dishes in addition to mezedes (appetisers), meat dishes, desserts, and pretty much every Cretan dish you can think of. It's conveniently broken down into categories so it's easy to find a vegetarian dish if that's what you want, or a meat dish, etc. For anyone interested in Mediterranean cooking, this is a must-have for your kitchen library" – Mary K.
The Cretan Diet
Healthy recipes that date back centuries
Over 120 recipes that are easy to make
Affordable cookbook
Great for beginners and experienced cooks alike
Second, on our list is the Cretan Diet made famous by many health and wellness experts. This cookbook features over 120 recipes that are based on the Mediterranean diet but with a Cretan twist. The Cretan diet is known for its focus on healthy fats, fresh seafood, and whole grains. Some of the recipes you'll find in this book include Greek salad, grilled fish, baked chicken, and lentil soup.
The Cretan diet, considered the "soul of the Mediterranean," has historic roots dating back to the Minoan civilisation more than 3,000 years ago. Over centuries, it has weathered the influences of several colonising powers, including the Romans, Venetians, Byzantine Empire, and Turks, maintaining and adapting the island's traditional cuisine for modern fans of great, nutritious cooking. The Cretan diet is often regarded to be one of the healthiest in the world and in this cookbook, you'll be able to recreate some of the most iconic dishes from this beloved Mediterranean region.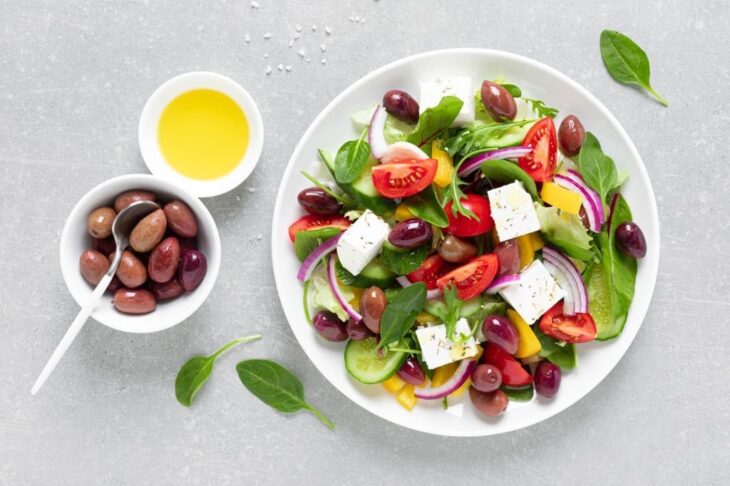 What people are saying
"This is an excellent book full of recipes for all the dishes we enjoy in Crete. There are good photos of many of the dishes. It will certainly help me to remember the taste of my holidays." – John H.
"If you love Mediterranean food, this is a great cookbook to have. It's full of recipes from Crete that are simple and delicious. The ingredients are easy to find and the instructions are clear. I'm looking forward to trying more of the recipes in this book." – Maggie L.
Cooking With Cretans
Best for skilled cooks
Easy to find ingredients
Recipes that come from an authentic Cretan heritage
Includes Mediterranean cuisine
For a more skilled-cook approach to Cretan cuisine, look no further than Cooking With Cretans. This cookbook contains a collection of amazing Cretan and Mediterranean cuisine made with common household ingredients. The book was created by two Greek-American brothers whose parents had roots in Crete on both sides of their families. They believe in combining the right ingredients in the correct quantities with the appropriate method to create meals that will have your family and friends asking for seconds over and over.
The majority of the dishes in this cookbook are inspired by Mediterranean cuisine (not only Greek) and aren't always quick to prepare, but they're also not so complicated that you'll need a science degree to prepare them. In short, this cookbook will make sure you have fun in the kitchen while still being able to impress your guests with a gourmet meal.
What people are saying
"I have been working through preparing dishes from this book and have really enjoyed the food. I like the variety; Some recipes are very simple and some are more involved, but not overly, and they are worth the effort. The ingredients are also common and easy to find if they are not already in your kitchen, making the book more useful than some other recipe books." – Parm A.
"The book is easy to read and full of great recipes. I have only made a handful of recipes. The ingredients are easy to find and incredibly easy to follow. It's not your average cookbook and the finished meals are great. " – Brent M.
The Mediterranean Diet of Crete
110 recipes that feature the traditional Cretan diet
A variety of vegan and vegetarian options
Recipes for all types of eaters
The perfect way to learn about the healthy Cretan diet
When they say Crete has one of the healthiest populations in the world, they're not joking. The Cretan diet is an integral part of that and has been shown to improve heart health, help with weight loss, and fight diabetes and other chronic diseases. The Mediterranean Diet of Crete is a cookbook that will show you how to make delicious Cretan dishes that not only taste great but are also good for you.
The book contains over 110 recipes that are all based on the traditional Cretan diet. You'll find dishes like Greek Salad, Stuffed Vine Leaves, Fried Zucchini Flowers, and much more. There is also a section on vegan and vegetarian options for those who don't eat meat or want to try something different. No matter what your dietary restrictions are, you'll be able to find something in this cookbook that you'll love.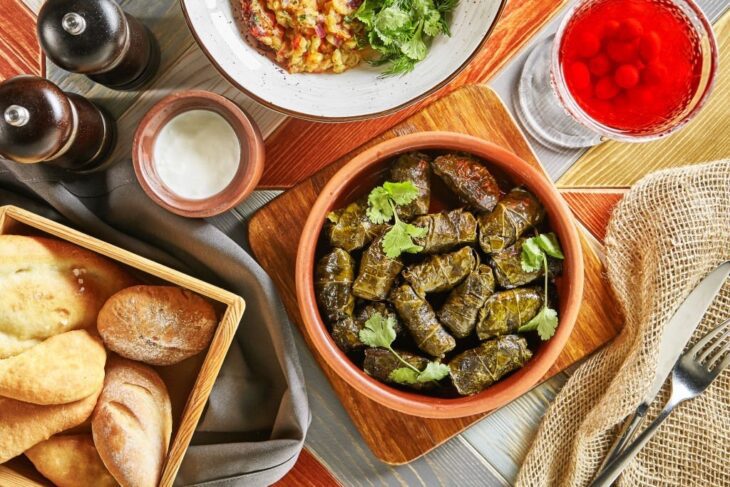 What people are saying
"I have been to Crete and the food was amazing. I love that this book contains recipes that are not only healthy but also delicious. The photography is beautiful and the recipes are easy to follow. I can't wait to try more of them." – Sarah B.
"I am not usually a fan of diet books, but this one is different. The recipes are all based on the traditional Cretan diet which is one of the healthiest in the world. The book also contains a lot of information about the diet and its benefits. I would recommend this book to anyone who wants to learn more about eating healthy." – John D.
Cretan Cooking
Over 100 recipes that are easy to follow
Affordable compared to most Cretan cookbooks
Healthy and delicious recipes
Full of beautiful photography
Extremely educational without being boring, the author describes the background of Cretan cuisine, its development over time, and the influence other cultures have had on it. On top of all that, Cretan recipes that showcase the healthy aspects of the Cretan diet are shown here. A must-read for anyone interested in learning about Cretan cuisine, its history, and how to cook some of its most famous dishes. Dishes such as fish, snails, wild greens pie, lamb with artichokes, and orange cake can all be found in this book.
Cretan Cooking is a cookbook that contains over 100 recipes that are all based on the traditional Cretan diet. Not only is it easy to follow, but the recipes are also healthy and delicious. The book is also full of beautiful photography and interesting facts about the Cretan diet. If you want to learn more about Cretan cuisine, this is the perfect book for you.
What people are saying
"No matter what your level of expertise in the kitchen is, this book will teach you everything you need to know about Cretan cuisine. The recipes are easy to follow and the results are always delicious. I also love that the book is full of beautiful photography." – Anna S.
"This book was recommended by one of my friends who is from Crete. I am so glad I listened to her because it is one of the best cookbooks I have ever read. Not only are the recipes easy to follow, but they are also healthy and delicious. I would highly recommend this book to anyone interested in learning about Cretan cuisine." – George P.
The Cretan Diet Cookbook for Beginners
Lose weight quickly and effectively
Hundreds of recipes to choose from
Best cookbook for beginners
Easy-to-find ingredients
Cretan cuisine has been recognized as the world's best and most complete healthy diet. Scientific studies show that the people of Crete, Greece, have the lowest rate of coronary disease mortality, which is attributable to their diet. This book includes products and recipes to help you lose weight while also improving your quality of life. Thousands of people use this book as a guide to good, healthy cooking and living all over the world. You can enjoy tasty meals without worrying about the gains because all recipes included in this book are healthy and low in calories. The Cretan Diet Cookbook for Beginners will help you to:
What people are saying
"When I first started the Cretan diet, I had no idea what I was doing. But this cookbook made it so easy for me to follow the diet and stick to it. It has hundreds of recipes to choose from, and all of them are healthy and delicious. I would highly recommend this book to anyone who is looking to lose weight." – Brenda W.
"I cannot stress how helpful this book has been for me. I have lost over 20 pounds since starting the Cretan diet, and I feel so much healthier. This cookbook has everything you need to know about the diet, and it is full of delicious recipes." – Johnny K.
Top Greek Cookbooks You Need to Try
If you're looking to add some variety to your cooking repertoire, why not try a different cuisine? Greek food is healthy, flavorful, and relatively easy to make. Plus, there are plenty of cookbooks out there that can help you get started. Here are among the best Greek cookbooks you need to try.
Aegean: Recipes from the Mountains to the Sea
An affordable cookbook that's worth the buck
A mixture of classic and modern recipes
Features stunning photos
Written by an acclaimed chef
While the dishes in Aegean are wonderful in and of themselves, what truly distinguishes this compilation from others is the author's obvious affection for their own cuisine and culture.
Marianna Leivaditaki grew up on the Greek island of Crete, working in a family-run taverna, where she learned many of these techniques and recipes from her grandparents. The author is the head chef of a well-known London restaurant with a reputation for creating basic yet gorgeous dishes.
This book will appeal to anyone who appreciates Mediterranean cuisine since it combines the freshness and goodness of ingredients acquired from the sea, mountains, and land.
What people are saying
"Love, love, love this book. Perfectly timed as the chances of getting to Greece this year are slim. It's beautiful and atmospheric, recreating the simple and humble approach of Greek island cooking and the recipes look really achievable. I'm going to make the potato and tomato bake with some grilled sea bass this weekend along with the Metaxa prawns and leaf and fig salad." – Regine V.
"The most beautiful book I own. Easy to follow recipes that encapsulate the wonderful flavours of Marianna's cooking and transport you to the sun-drenched island of Crete. Beautiful images and Marianna's heartfelt stories of life in Crete make this cookbook a delightful journey. Bought for everyone who missed their summer holidays this pandemic. It's a real joy to read." – Chris K.
MAZI: Modern Greek Food
While classic dishes may hold a special place in your heart, sometimes it's fun to switch things up and try something new. If you're looking for a modern take on Greek cuisine, look no further than MAZI. This cookbook focuses on simplicity and seasonality, two important aspects of any good meal. The recipes are organised by season, so you can be sure you're using the freshest ingredients possible.
Mazi is a Greek term that refers to a group or company of people. It's that idea that this book so deftly explores — the concept of exquisite cuisine connecting people together to break bread and laugh heartily while creating wonderful memories. Mazi: Modern Greek Food focuses on bringing authentically Greek flavours with a tasty modern touch to the reader.
What people are saying
"We're a vegan and vegetarian married couple. We loved this book which has many options suitable for our diet. Can't wait to cook most of this book!" – Marigold L.
"A beautifully designed book with enticing pictures of delicious Greek dishes and easy recipes, created by the talented Chefs. Absolutely delicious Greek food unlike anything anyone may have tried before and hence, highly recommended !" – Richard K.
Greek Slow Cooker, The: Easy, Delicious Recipes From the Heart of the Mediterranean
Great for people with slow cookers and those who want to try Greek cuisine.
Over hundreds of recipes to choose from
Best for lamb lovers
Home-made recipes made extra easy
If you've got a slow cooker just sitting around gathering dust, now's the time to give it a try with The Greek Slow Cooker. This cookbook is full of easy, delicious recipes that are perfect for busy families or anyone who wants to enjoy a taste of Greece without all the fuss. From stews and casseroles to vegetarian fare and even desserts, there's something in this book for everyone.
Greek Slow Cooker is all about how traditional Greek recipes can be adapted to slow-cooker cooking, allowing users to easily enjoy Greek cuisine at home.
What people are saying
"I am not Greek but love Greek food. This is one of the best slow cooker books I have. The recipes are easy to follow and I never had to buy anything I couldn't find at my local grocery store. The food was delicious and my family loved it." – Connie W.
"I gave this as a Christmas gift to my sister who loves her crockpot. She has already made several recipes from the book and all have turned out great! This is a wonderful addition to her cookbook collection." – James H.
The Complete Book of Greek Cooking
Complete recipes from classic dishes to modern ones
Quality pictures with easy to read texts
Affordable cookbook for pros and beginners
Recipes and instructions are not hard to understand
This unique and timeless classic was written for an intriguing cause. The Greek Orthodox church observed in the past that a large proportion of young married couples lacked traditional recipes for feeding their growing families. As a result, the church went around to all of its members and gathered the recipes for this book, which serves to standardise some of the world's best home food.
You can find all sorts of Greek recipes in this book, from appetisers and main dishes to desserts and drinks. There are also small sections on Greek history, culture, and religion, which help to give context to the recipes.
What people are saying
"Every recipe I have tried has been fantastic. This is now my go-to cookbook for all things Greek. Plus, the back story on how the book came to be is really sweet." – John C.
"I love that this cookbook features traditional Greek recipes that have been passed down from generation to generation. The dishes are all incredibly delicious and easy to make." – Maria P.
The Ultimate Healthy Greek Cookbook: 75 Authentic Recipes for a Mediterranean Diet
Good for people trying to lose weight
Wide variety of dishes to choose from
75 delicious Mediterranean recipes
Include educative tips on healthy cooking
Going on a diet can be challenging, especially when you have to give up all of your favourite foods. But with The Ultimate Healthy Greek Cookbook, you can enjoy all of your favourite Mediterranean dishes without guilt. This cookbook features 75 delicious recipes that are healthy, nutritious, and low in calories.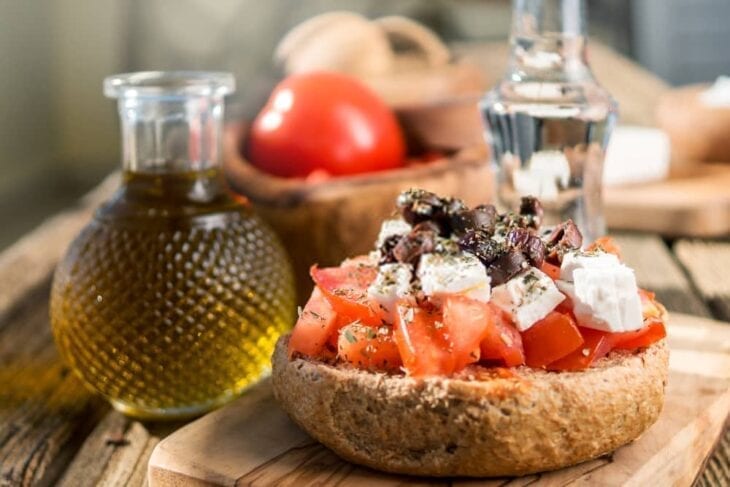 From appetisers and main dishes to desserts and snacks, this book has something for everyone. Educative tips on healthy cooking and eating are also included, making this book the perfect guide for anyone looking to adopt a healthier lifestyle.
What people are saying
"A lot of very good Greek recipes are in this book by their keepers and they have vegan options. The reason why vegans can use this is during lent most of the diet consists of beans and non-dairy food items. I'm not vegan or vegetarian however I do practise Lent and I don't like fish so I use a lot of these recipes when it's time for Lent." – Leni R.
"I'm in love with this cookbook! I have been wanting to try more Greek recipes and this has been a great resource. The recipes are easy to follow and the results are delicious. I can't wait to try more of them." – Dianna S.
The Food of the Greek Islands: Cooking and Culture at the Crossroads of the Mediterranean
Authentic recipes from farmers and fishermen all around Greece
Great illustration with clear instructions
Best for vegetarians
An affordable cookbook that's also a great coffee table book
This book brilliantly illustrates a basic fact about food: the best cuisine is achieved by working people on the streets, not in palaces. The Food of the Greek Islands is jam-packed with fantastic dishes gathered from farmers and fishermen all around Greece collected by Kremezi.
A large number of these dishes are vegetarian, making the book a favourite with vegetarian friends. The meals are light, uncomplicated, and bring seasonal fresh produce to the centre of the dinner table, as is typical of Mediterranean cuisine. Most of these recipes have never been written down before, but now you can cook some of the tastiest food you'll ever have.
What people saying:
"Since Greek or Middle Eastern is my favourite food I decided to buy this book. As promised it was in very good condition. I really like the simplicity of the recipes and altho I can buy exotic spices at a nearby spice store I like that most of the recipes do not require them." – Kennedy B.
"I don't really like to cook, but I do like to eat. This book is perfect for someone like me who wants to make simple, tasty food without all the fuss. The recipes are easy to follow and it's hard to mess them up. I highly recommend this book to anyone who wants to eat a good meal without all the hassle." – Sarah W.