Crete is a wonderful tourist destination that has visitors from around the world all year long. However, the best time to visit Crete is between late May and June and from September to early October. The reason for this is simple. Apart from its historical significance, one of the major attractions Crete is its beaches. So it only makes sense if one would want to visit in the summers. But other than that, you must make sure the place is not crowded, so that you can enjoy activities like sightseeing and swimming.
The best time to visit Crete also depends greatly on whether you are a solo traveler, traveling as a couple, or traveling with family, and if you would rather rent a car or simply stay in one place. Nevertheless, the major factor which helps us decide when to visit Crete is hands down, the weather.
Due to Crete's geographical location (between Europe and Africa) Crete enjoys 300 days of sunshine, making it a popular destination at other times of year too. Here is everything you need to know about planning your visit to Crete.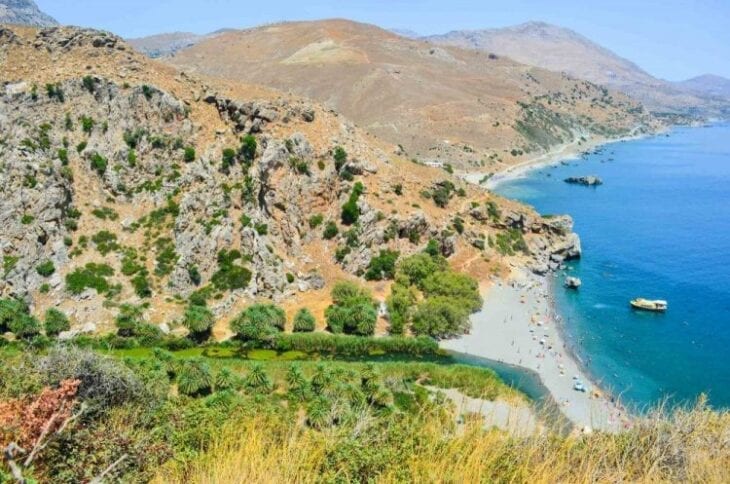 When is High Season in Crete?
High season begins in mid-July and stretches all the way until the end of September. Crete will be flooded with people since almost everyone comes to visit in the hot and sunny weather. These months also offer tourists the most pleasant and swimming-friendly seat water, which is another tourist attraction. Since this is the high season, the number of ferries and airplanes arriving in Crete is also the highest in order to cater to a large number of visitors. Unfortunately, prices are also at their peak during this season, making it a bad choice if you plan on traveling on a budget. However, this is the perfect time to go if you're in Crete to experience the energy and nightlife of the bigger cities.
When is Low Season in Crete?
The low season in Crete is from early April to mid-July and then early September to the end of October. The weather is warm and sunny, but not scorching hot like the summer. You can see tourists everywhere, but it's never packed like it is in the high season. In May, June and September, you'll be lucky to see that everything is open, but April and October will undoubtedly have some locked doors. One of the downsides, though, is that the sea might not be warm enough for swimming in the months of May and October. However, prices of hotels, cars, and restaurants will be lower as compared to the high season, so it's definitely a good time to visit. In October many charter flights are available from most European cities, flying directly to Heraklion, Chania and Sitia airports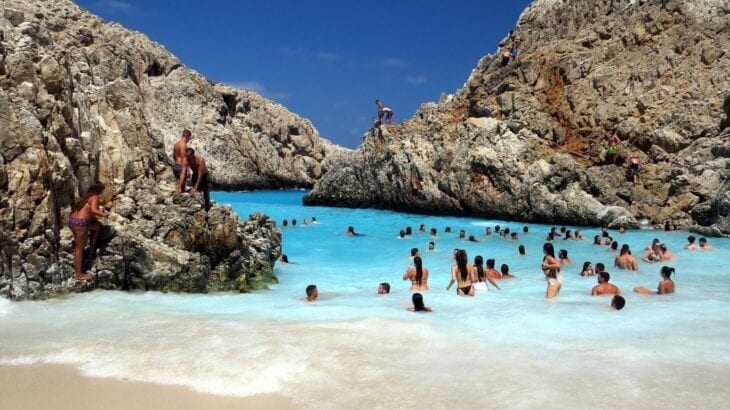 When is Off Season in Crete?
Off-season in Crete lasts from early November to the end of March. Winter in Crete implies a gloomy sky, chilly temperatures, and a lot of rain, making this a not-so-good time to visit. There aren't a lot of tourists, and the prices of hotels are much cheaper, but most of the things are closed as well. However, even in the middle of winter, the major cities of Heraklion, Chania, and Rethymno have sizeable local populations and are never totally empty. There will be at least one flight each day to Athens, despite the extremely limited timetables for ferries and planes.
Factors to Consider When Visiting Crete
Of course, there are a lot of other factors to consider when visiting Crete, including what you plan on doing and who you are going to travel with. The most important things to consider are given below:
Best Time for Swimming
Between late May and early October, Crete has its nicest weather, which is bright, pleasant, and swimming-friendly. The summer months see an increase in water temperature, which peaks in August and early September. This makes these months perfect for swimming, but this also leads to very crowded beaches like Elafonissi and Balos. If you want the experience of swimming in Crete's warm waters and also not being surrounded by a large number of tourists, the best time for swimming in Crete are the months of May, September, and October.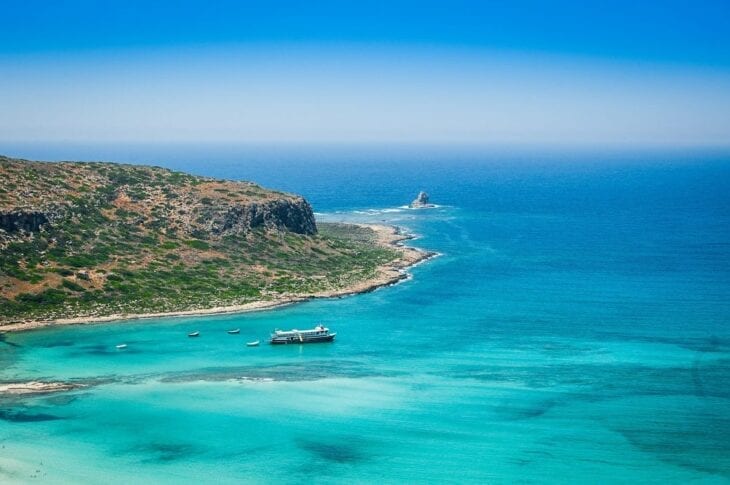 Best Time for Sightseeing
You don't need really hot weather if you're visiting Crete primarily for the scenery, history, vineyards, and cuisine. April to June and September to October are all excellent months to visit the sites. There won't be many tourists during these months, so traffic to these sites will be fair, and the places will not be crowded either. An additional benefit is that the temperature would neither be too hot nor cold, allowing you to easily visit open sites. Although there may be some rain and extra clothing should be carried, the temperature is still pleasant by northern European standards. Heraklion, Chania, and Rethymnon, the three largest cities of Crete, have a sizeable local population and are busy and open all year round.
Best time for families
If you're traveling with family, the most important factor you must consider is the cost of accommodation. Family vacations can end up being too pricey if you visit in the high season since hotel prices are high. The best idea is to visit during the months of September and October. Not only will the weather be pleasant, but prices for villas or large hotel rooms are relatively reasonable. Apart from that, many of the fun activities kids enjoy are open during these two months as well.
Best time for couples
If you're traveling as a couple, the best time to visit depends on the type of vacation you want. If your goal is to party with your partner, July and August is the best time. During these months, there are numerous busy clubs and bars to party at and great open-air concerts. Apart from that, you can also enjoy the famous DJ sets that take place in these two months. You will have the time of your life partying with your partner.
On the other hand, if you're looking for a romantic getaway with your partner, the ideal time to visit would be September. During September, the weather is still pleasant, and crowds are relatively smaller, allowing you and your partner to have a peaceful and romantic experience.
▸ Nightlife in Chania
▸ Nightlife in Rethymno
▸ Nightlife in Heraklion
Best Time for low Budget
If you want to save some money, then it is a good idea to travel to Crete during the shoulder seasons, which are the months of April, May, and October, when hotels are significantly less expensive than they are during the summer. Seasonal changes in price for transportation, food, and beverages are often modest, so you won't be saving much money from this. Late May, early June, late September, or early October are excellent dates to travel if you want beautiful weather and affordable accommodations. Even though we cannot guarantee it, most of the time, the first three weeks of October frequently enjoy excellent weather.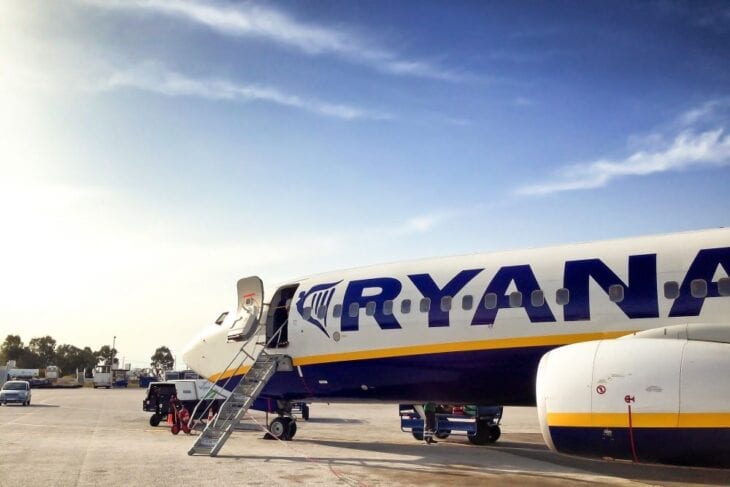 Best time to avoid traveling to Crete
While you may be excited to visit Crete in the summers, we would recommend that you don't travel during the high season, which is late July to early September. The reason for this is that, like you, many people want to visit Crete during this time. This leads to the place becoming crowded with tourists, taking away a lot of the fun you want to experience. The weather is hot, traffic is high, restaurants are busy, and hotels have become pricey. If you want a quality vacation, we recommend you avoid visiting Crete in these months.
Best time for Road trips with car rental
If you plan on taking a road trip around Crete with a rental car, we recommend you do this in the month of September. Compared to the high season, prices, crowds, and traffic are relatively lower. The weather is still good, and the water temperature is high enough for you to enjoy your time at the beach. By making this smart decision, you can avoid long road congestion and enjoy your road trip the way it is meant to be enjoyed.
When is the best time to visit Crete?
To sum up, the best time to visit Crete is between late May and June and from September to early October. You avoid crowds and traffic jams, you pay less for hotels and car rentals, plus the weather is great.
Crete Weather
Spring in Crete is a season of blooms and warmth. Throughout the season, rainfall quantity and frequency decrease. There are around 8 rainy days in March but only 3 in May. By the end of the season, the sea is 19 °C, which may seem too chilly for swimming. However, beach season begins in the final days of May.
On the whole, Crete experiences warm, dry summers, with more humidity in the southern part of the island. Summertime temperatures peak at 28 °C in June and remain consistent the entire time. Temperature ranges behave differently at night. There isn't much precipitation, with only one wet day every month. Over the course of the season, the sea's temperature rises steadily from 22 °C to 25 °C. The occasional sand and dusty dry gusts are thankfully followed by refreshing northwestern breezes that provide comfort.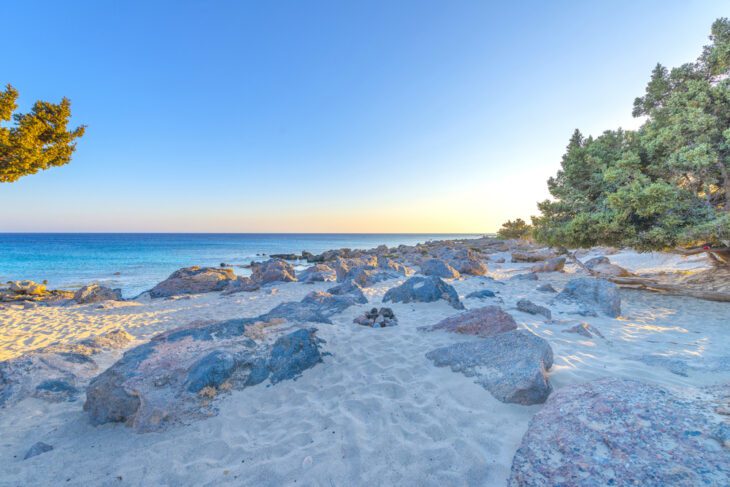 Like spring, autumn has comparable weather. The month of September is regarded as summer. The start of winter should be around November, but it seems more like April. In contrast to spring, autumn's temperature decline is accompanied by an increase in precipitation. The start of the rainy season is in October. Typically, there are a few storms, particularly in the second half of the season. Sea temperature drops from 24 °C to 20 °C.
Crete has a cold, wet, and windy winter. For the whole season, daytime temperatures are approximately 16 °C. Temperatures at night range from 8 °C to 10 °C. The majority of the year's rainfall falls in Crete during the rainiest season, which is winter. Strong gusts and frequent rains make the relatively high temperatures feel cooler. Mountains with an elevation gain a consistent snow cover.
Crete's Monthly Weather Report
In order to know when you should visit Crete, it is a good idea to understand how the weather varies around the year. This way, you will be able to know when to visit according to the plans you have and make the most of your trip.
Crete in January
January in Crete is humid, chilly, and windy, which is why the island is only 20% crowded. On Crete, January is the coldest month. The tourist attractions are quiet and have few visitors, yet local life continues at a brisk pace. The majority of restaurants and hotels in the tourist areas are closed, although Heraklion, Chania, and Rethymnon have sizeable local populations and are always bustling with activity. The beach towns are shut down entirely. During January, the average maximum temperature is 16 °C, while the average precipitation is 78 mm. There are two notable holidays in January, New Year's Day when vasilopita (golden glazed cake) is eaten, and January 6, the Epiphany, when priests bless the waterways. On January 6, you can visit the seaside settlements of Crete to see the "Blessing of the Waters" ritual. In this, a priest throws a cross into the water, and then swimmers have to dive in to bring it back.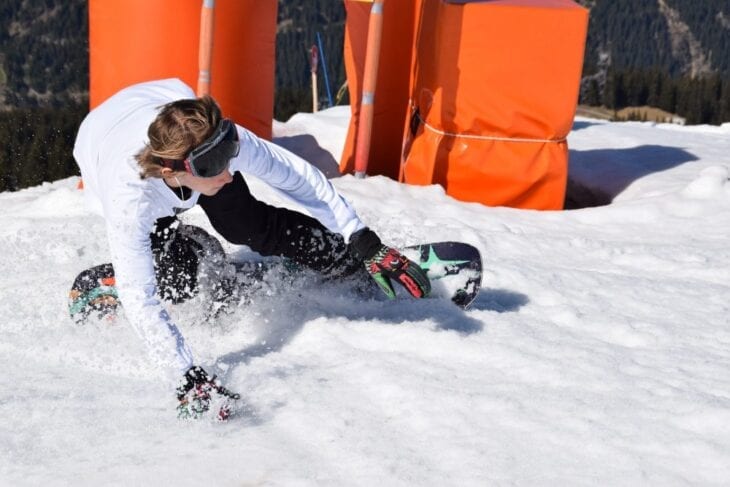 Crete in February
Crete is cold in February, similarly to January. However, compared to January, it is 20% more crowded in February. The island also experiences less rainfall in February than it does in December and January. During February, the average maximum temperature is 15 °C, while the average precipitation is 64 mm. Before the start of Lent, the Greek carnival, or Apokries, is observed in February. Street gatherings with music, dance, and costumed entertainers are the highlights of this event. The cities of Rethymno and Malia both hold these celebrations.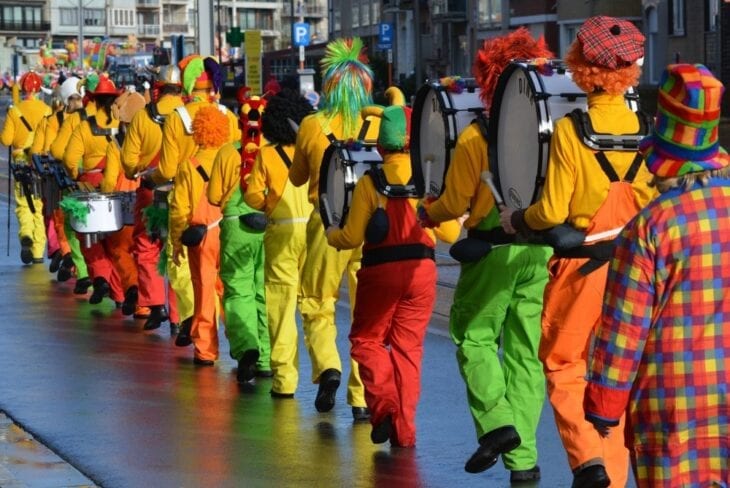 Crete in March
Since the weather begins to get warmer, March in Crete is around 30% crowded. March is different from the previous three months. There is less rain, more sun, and higher temperatures. For hikers and tourists, this might be a pleasant time to visit, but travellers should plan for possible rain and chilly evenings. During March, the average maximum temperature is 17 °C, while the average precipitation is 52 mm. Furthermore, parades are held all throughout the nation on March 25 to commemorate the declaration of the Greek War of Independence.
Crete in April
April is an excellent month for hiking, sightseeing, and winery tours in Crete in April. The best part is that the island is only 40% crowded in April. A few beach days towards the end of the month are conceivable in warm years. The majority of hotels and eateries in seaside communities open around the end of April. During April, the average maximum temperature is 20 °C, while the average precipitation is 21 mm. Every year on April 23, Cretans honour Agios Georgios, the patron saint of shepherds. Thousands of sheep are milked in the town center of Asi Gonia during a significant festival.
Crete in May
There are significant variations between the weather in early May, when cold and cloudy days can still be frequent, and late May, when the days are consistently sunny and warm – sometimes even hot. On average, the island is 70% crowded in May. During May, the average maximum temperature is 24 °C, while the average precipitation is 11 mm. Although May 1 is today celebrated in Greece as International Workers' Day, it also relates to an earlier custom known as May Day. In Crete, May Day is observed with floral displays and festive wreaths.
Crete in June
June is a hot, sunny month, and it marks the unofficial beginning of beach season when a lot of visitors arrive in Crete. As a result, the island is 80% crowded. During June, the average maximum temperature is 28 °C, while the average precipitation is only 1 mm. Navy Week is a celebration that takes place at Souda Bay, close to Chania, in June. It is known for its emphasis on swimming, sailing, and the ocean.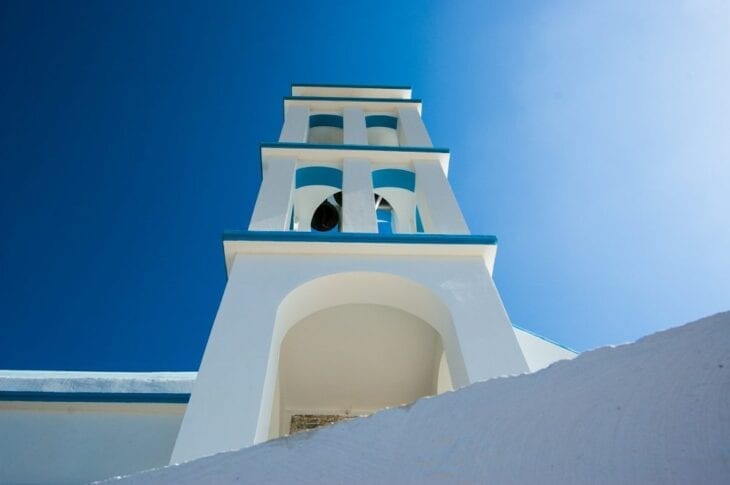 Crete in July
The hot and beautiful weather of July pulls in tourists from all around the world, which is why Crete is 90% crowded in July. Along with August, July is the busiest month in Crete. For July travel, reserve rooms at least three months in advance. However, if you plan on staying in a premium hotel, make sure you reserve it six months in advance. During July, the average maximum temperature is 29 °C, while the average precipitation is, again, only 1 mm. In July, the Cretan Diet Festival is held in the city of Rethymnon in July and is centred around local cuisine. These include cooking demonstrations, wine tastings, vendor stalls with regional goods, and musical acts.
Crete in August
August in Crete is hot and bright with occasional strong breezes (called the Meltemi), which can cause ferry and catamaran cancellations. Again, August is the high season for tourists, so expect a huge crowd. For August travel, reserve rooms at least three months in advance, and make it 6 months if it's a premium hotel. During August, the average maximum temperature is 29 °C, while the average precipitation is 1 mm. In August, the Agios Titos Festival honours the patron saint of the island of Crete. Heraklion is the major location for events.
Crete in September
September in Crete is still crowded, but less than the previous two months, at 85%. The weather is sunny and warm, although a touch cooler than in August. The weather is similar to June's, but the water is warmer since the sea has warmed up throughout the summer. The wind in the previous month has also subsided. For pleasant beach weather and fewer tourists, September, along with June, is the ideal month to visit Crete. However, hotels are sometimes fully booked months ahead, so make sure you make arrangements in advance. During September, the average maximum temperature is 27 °C, while the average precipitation is 10 mm. On September 27, World Tourism Day is observed worldwide. On the island of Crete, some of the island's attractions provide free food samples and general entry.
Crete in October
Crete in October is 70% crowded and very similar to May, although the weather is changing the other way. In early October, the days can be warm and bright, whereas in late October, you can experience cold, cloudy days, and beach excursions are not always guaranteed. The chances of you experiencing rain during your trip also increase in October. During October, the average maximum temperature is 24 °C, while the average precipitation is 40 mm. On October 28, Greece celebrates "Ochi" Day, a national holiday honouring the nation's refusal to permit Mussolini's soldiers to enter in 1940. In the majority of Cretan towns, tourists may anticipate closures and parades. The Chestnut Festival is another annual event of Crete, held in the village of Elos. The locals give guests the chance to sample a variety of chestnut-related goods.
Crete in November
November in Crete is 40% crowded as the influx of tourists gradually decreases. In November, the winter's chillier days start to appear. There may still be pleasant days in early November, making a trip to the beach conceivable; however, very unlikely. By the start of November, the majority of resorts are closed. Wintertime activity in Heraklion, Chania, and Rethymnon continues despite a decline in tourist-related activities. Museums and historical sites are open all year, so you can visit these places and go sightseeing. During November, the average maximum temperature is 21 °C, while the average precipitation is 69 mm.
Crete in December
December in Crete is one of its coldest months, which is why tourists tend not to visit, and the island is only 20% crowded. Although there are frequent intervals of clear skies and sunny days, be prepared for chilly, overcast, and wet weather. Due to the majority of towns being closed or quiet throughout the winter, Heraklion and Chania serve as hubs of most activity. During December, the average maximum temperature is 17 °C, while the average precipitation is 89 mm. While artificial trees and Christmas lights can be seen on Crete like everywhere else on Christmas, the "karavaki" (small boat) is a more traditional Christmas ornament (small boat). Other customs include singing carols and indulging in fruit- and honey-flavoured Christmas treats.
What is the Hottest Month in Crete?
July is the hottest month of the year with an average daily high temperature of 32 °C and an average low temperature of 22 °C.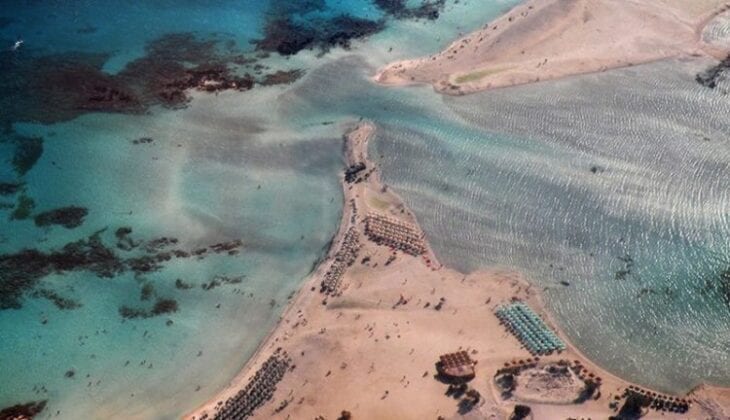 What is the Coldest Month in Crete?
January is the coldest month of the year in Crete with an average daily high temperature of 14 °C and an average low temperature of 7 °C.