Driving in Crete is… well, different. Between the road conditions, the weather and the local people behind the wheel, a drive around Crete can sometimes be a challenge. However, there is nothing wrong with a little bit of a challenge now and then and this one is certainly worth it.
With winding mountain roads and vantage points that overlook the sea, the journey is a stunning one that draws many tourists year after year.
As long as you are prepared for the terrain and the surprises that lie ahead, your road trip around Crete will be relaxing, enjoyable and an experience that you will always keep in your heart. Here is a breakdown of everything you need to know in order to have the safest possible journey driving on Crete.
Rules of Driving in Crete
No matter where you go, there will always be at least one small thing that will be different when concerning the rules of the road. Make sure to be aware of these rules and your journey around Crete should be all smooth sailing. Just remember that in Crete, vehicles are driven on the right side of the road and have the right of way when coming from that side. Additionally, this means that cars entering a traffic circle are allowed to go first while drivers who are already within the circle must yield.
Peace-of-mind insurance policy
We always include "fully comprehensive" insurance with €0 excess in our rental quotes. Think again before trusting anyone else. Worry-Free deals at Rental Center Crete
Speed Limits
OK, no need to be in a hurry while you are on vacation. This isn't the Autobahn or the Autostrada. The speed limits in Crete are quite tame and drivers should adhere to them to avoid any safety or legal issues. In built-up areas, the speed limit is 50 km per hour (30 mph) and 90 km per hour (56 mph) on the highway.
Speed limits in Crete are:
50 km per hour (30mph) for built-up areas like cities and villages
90 km per hour (56mph) for the highway.
These limits apply when NOT indicated otherwise. You can see also a 30 km per hour in smaller villages with pedestrians streets close to the main road.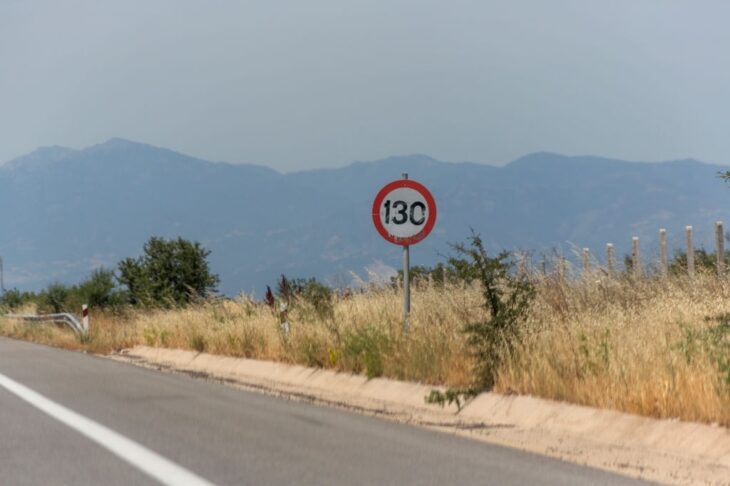 Overtaking
Drivers foreign to Crete tend to find the overtaking methods of the Greeks a little confusing. Highway roads are often quite narrow and in order to pass someone, cars need to drive into the opposite lane.
Drivers are expected to move over into the hard shoulder so that others can get around them. Greek drivers expect you to do this so make sure that you are aware when people are trying to pass by.
Just be careful because sometimes cars are parked in the shoulders. Also be aware that the solid white lines are typically ignored and people will try to pass you even when they are driving right over them.
Crete Road Signs
The road signage in Crete used to be quite poor, often covered up by vegetation or graffiti. Nowadays the road signage in Crete has improved and now include both English and Greek names of cities and the kilometres remaining to the destination.
There are also plenty of speed limit signs on main roads.
Alcohol limit for driving in Crete
The legal limit for blood alcohol in Greece is 50mg per 100ml of blood. Percentage-wise this is 0.05%. That is lower than in USA or UK and equivalent of
490 ml of beer (a large glass)
200 ml of wine
60 ml ouzo
55 ml whiskey or vodka
If you are arrested for drunken driving the fine depends of the alcohol level on your breath (or blood). That could be from 200 to 3000 euros, suspending your driving permit from 3 to 6 months, suspending your car's plate numbers for up to 6 months and jail time up to 6 months if you are caught for a second time within 2 years.
Petrol stations in Crete
Fuelling up is quite easy and convenient in Crete and most places actually provide full service so you don't even need to get out of your car.
Credit cards are widely accepted at petrol stations so make sure to have some cash. Don't wait until the last minute to fill your tank as many gas stations close up shop by 9 pm.
Although, petrol stations located near the airports of Crete work 24 hours. The last thing you want to do is get stuck on the side of the road with no way to get back to you hotel.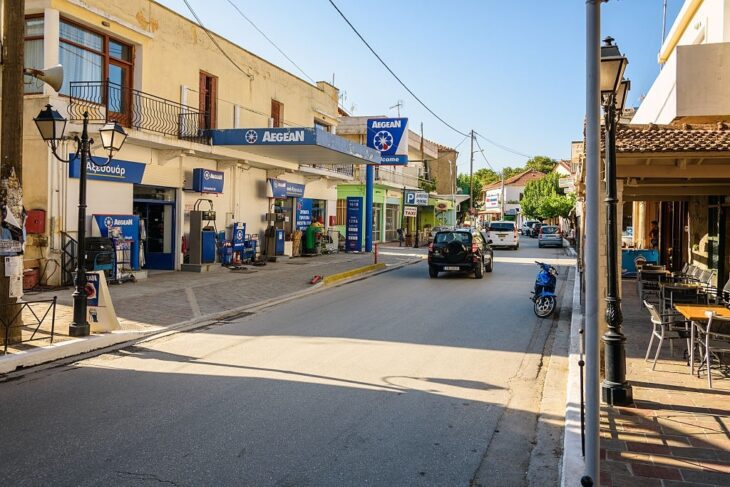 What's The Deal With The Shrines?
Shrine (or else called "Kandylakia" in Greek) is a small typical greek miniature church that are dotted along the side of the highways. They range from small, glass cabinets, to altars made of bricks and are usually adorned with candles, decorations and small gifts.
They are quite a common sight in Greece. They are placed along the road by family members of people who have died in traffic accidents.
It may make a road trip around Greece seem even more daunting but their presence is a good reminder of why you must take precautions to stay safe while driving in Crete.
Tips for Driving in Crete
Remaining focused and alert and using your common sense is the first line of defence when trying to stay safe on the Crete roads. Here are just a few tips for keeping yourself out of harm's way on your Greek road trip.
Watch out for moped riders who typically will try to overtake you from the right side.
Driving is on the right side of the road
Minimum driving age in Greece is 18 years old. On most rental car companies the limit is 21.
Wearing seatbelt is obligatory to all passengers and driver.
Cars will often flash their lights at you from behind to signal that they would like to overtake. Allow them to pass you by.
Pay close attention to pedestrians walking in the street. Sidewalks are sometimes hard to come by and they have no other options but to be in the roads.
Be careful of animals! Pigs, sheep and goats tend to feed along the highways and sometimes make their way into the roads.
Rock falls and gravel in the roads happens frequently so just be alert and try to avoid the rough patches in the asphalt.
The white lines in the roads are not always reliable. Lanes will often end abruptly and local drivers usually cross over the lines at their own discretion.
The roads do not see maintenance very often and the material tends to be polished and worn down, making the roads perpetually slippery. Take special precaution when going around bends.
Always be alert and never assume that other drivers are going to do the right thing.
Many people don't use their indicators when they should or make sudden stops without warning.
Emergency numbers on Cretan Roads
If you find yourself in an emergency situation and are in need of some assistance, there are a few important phone numbers that you should keep handy.
Dialing 112 will get you emergency services in multiple languages that can assist you in getting an ambulance, police or tourist police.
100 is the number for the Police. In case there is a traffic collision or accident.
199 is the number for fire brigade.
166 is for an ambulance
1168 is for Road service. You better contact your rental car company first.
Road Conditions
Especially after winter, the road conditions in Crete are not the best to say the least. They are often filled with gravel and pot holes or have lost traction, making them slippery. Road signs are small and often defaced so drivers need to be extra careful when trying to read what they say.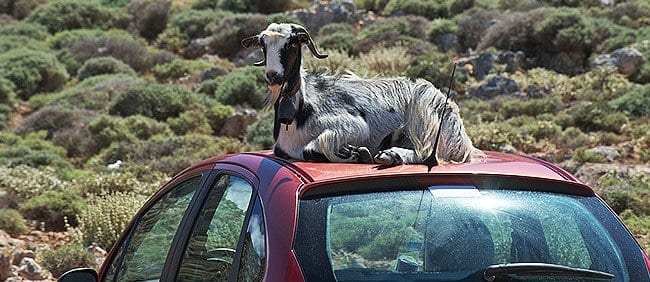 Proper Crete Driving Etiquette
Familiarizing yourself with the local driving etiquette can make all the difference in making your journey enjoyable and safe. Do as the Romans do, or in this case, the Greeks. Despite misconceptions of bad driving manners, locals in Crete are actually quite courteous while on the road. What you may consider rude in your country may just be the norm in this country. For example, pedestrians waiting to cross at a crosswalk are not given the right of away by Greek drivers.
Get Yourself a special deal!
Book early, avoid disappointment! This is the way to get the best deal. Use our promo discount coupons or save big with our last minute flash sales.
However, at traffic lights, there will sometimes be a flashing amber light, indicating for cars to turn while simultaneously giving pedestrians the green light to cross. Turning cars are expected to yield to the people who are crossing the street. Cars will always move over to the hard shoulder in order to let others pass or for cars to make room for others to get by when they are meeting directly on narrow roads. Don't expect a thank you or a wave after courteous interactions on the road, it just isn't something that the Greeks do. In fact, an open palm, often used in other countries to signal a thank you, is considered quite rude to local Crete drivers.
The overall Greek character has a lot to do with their behaviour on the road and is something you should be aware of. Greeks often have the mentality that bad things won't happen to them which can cause some noticeable and reckless behaviour while on the road. Many people don't use seat-belts and seem to leave their protection up to a higher power of which they believe in. Greeks do not look at the car horn as a sign of aggression or annoyance and will often use it as warning that they are approaching you and would like to pass. Don't take it personally if you find you are being honked at.
Parking Tips
Parking only is really an issue in the larger towns, which is the same in most places. Try to avoid parking in the center of town by opting for the outskirts and walking from your car into the center. If it is too far of a walk for you, there are typically parking garages in the bigger cities, although they fill up fast.
Here is a quick list of Parking Tips in Crete
When visiting Chania old town, park your car in Talos Square free parking. Walking to the old town is just 3 minutes away
In Rethymno, the best parking spot is the Marina of Rethymno. It is the cheapest one and the distance is about 500 meters. The walk to Rethymno promenade is enjoyable.
In Heraklion you should park in a private parking within the old city. Check our guide below. If you do not feel comfortable driving within Heraklion Center, you can park in Heraklion Marina Cafe Parking, just next to the port.
Parking near Crete's popular beaches is a bit challenging due to the crowd. Get there early to avoid the mass of tourists. Some beaches offer free parking and some have a private carpark with a minimum cost.
Check our guides on parking in Heraklion and parking in Chania. Crete's two major cities.
Avoiding The Traffic Police
No one wants to deal with the traffic police, especially not when they are on vacation. Try your best to follow the rules and regulations to avoid any traffic police troubles. You will often see the police stopping motorists for speeding. There are speed radars set up on the side of the roads so make sure you are mindful of this while taking your trip. A small speeding offence will only cost you a meager fine but larger offences can result in a court hearing.
Drinking and driving is illegal so obviously try to avoid this at all costs. You may witness locals running red lights during more quiet hours or not wearing safety helmets when on motorbikes. These instances are illegal and although the locals don't seem to care, you should make sure to follow the rules if you don't want a run-in with the police.
Discover our large rental fleet!
Choose between compact cars, family cruisers, mini-buses, comfortable SUV's, hybrid engine cars and fun convertibles. 55 different car models to choose from.
Tips when renting a Car in Crete
If you are a tourist coming to Crete for travel, you most likely will be sans vehicle. Luckily, renting a car in Crete is easy. Choosing a domestic rental company may end up costing you less than going with one of the bigger European or American chains. Rental Center Crete, is an example of a local company that is affordable and convenient for getting your road trip underway as quickly as possible. Bookings for most of these companies can be made online and credit cards are widely accepted. The vehicles can be ready at the airport for you to pick up on your arrival. If you have dilemma to choose a local company or a broker/bigger-chain read this article comparing Local Hire Car Companies VS Brokers
What type of rental car in Crete you need?
There are a bunch of car categories in Greece to choose from. Depending on your party size, you might even have an exact model in mind.
Your criteria to choose the correct car should be:
Engine: Select a vehicle with enough power to drive to Crete. There are some steep hills and difficult roads to drive. If you plan to explore Crete's mountains and isolated beaches, makes sure you choose a car with at least 1400cc engine.
Gearbox: If you are used to drive an automatic gearbox car at home, it is better to book the same time of vehicle in Crete too. Otherwise, manual is the standart choice.
Luggage room size: When you family or party is larger than 3 people you need to count at least 1 large suitcase per person. Specially if you are picking up your car at the airport.
Fun cars: There are plenty of options for fun cars. Convertibles or SUVs is the two most popular.
Petrol Type: There are 3 options here. Unleaded, Diesel and Hybrid cars. If you plan to do a lot of driving you should think of hiring either a Hybrid or a Diesel rental car in order to save some money on petrol.
Insurance Coverings: The insurance policy varies from company to company and you should really spend some timing reading the small letters on each company's website before making your booking. We have the most complete insurance package always included on the first quoted price.
Book as soon as possible: The earliest you book the best price you will get. That is a fact.
GPS with the rental car
Unless you are an experienced tech-genius, where you can bring your own GPS Sat Nav with the Map of Greece installed, it is recommended to book a device with you rental vehicle. Check this post for A Smart Guide on How to Use GPS Sat Nav while Driving in Crete.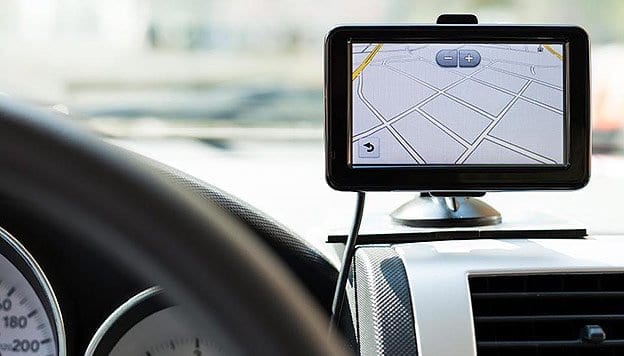 Documentation You Should Have when you are renting a car
Making sure to have the proper documentation is vital when preparing for your trip to Crete. If you are a European Union citizen, just your regular driver's license is sufficient for driving in Greece. However, if you are a citizen outside of the EU, you may need to provide an international driver's license. These can be obtained with relative ease by filling out an online form and paying a fee in your home country.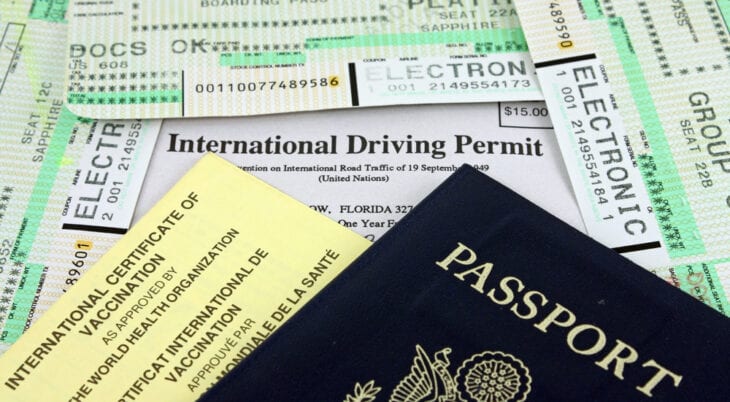 Tips For Tourists Without a Car
Cyclists, motorcyclists, and pedestrians should all be aware of the ways of the roads when in Crete. Motorcyclists should be particularly aware of the rampant pot holes and gravel on the roads in order to keep safe. Bicycling on Crete roads is not very common so if you are planning on cycling around Crete, keep in mind that most drivers will not be familiar with sharing the road with you, leaving safety precautions to be mostly up to you.
Also be careful of pedestrians who often will walk right into the street without paying much attention at all which can cause deadly collisions. Pedestrians need to be careful as well. You do not have the right of way in many situations so make sure to proceed with caution when crossing the street. Crete is not home to many sidewalks and you will often be forced to walk in the street so make sure to stay alert to cars coming up behind you.
After taking these rules, regulations and tips into consideration, driving in Crete should not feel so scary. Even if it may seem different than what you are used to, if you are aware of the local rules and conduct, you should have no problem having an enjoyable journey. Make plans to hire a car and get out to Crete for your next Greek vacation.