For many years, the idea of a Crete holiday was only on the radar for those seeking a trip to an all-inclusive resort. Its ideal southern Greece location means great weather and over 2000 hours of sunshine every year. Travellers were ready to pay a lot to enjoy the Crete's atmosphere without having to sacrifice any of the comforts of home. It was not easy to visit Crete on a budget and has many people asking the question: Is Crete expensive?
However, before you go on your journey, you should know the different costs of a Crete holiday. A vacation is supposed to be a time of rest and relaxation, but it can be hard to enjoy yourself if an unexpected financial burden pops up. Fortunately, this guide will help you know what costs are involved when visiting Crete so that you can prepare accordingly.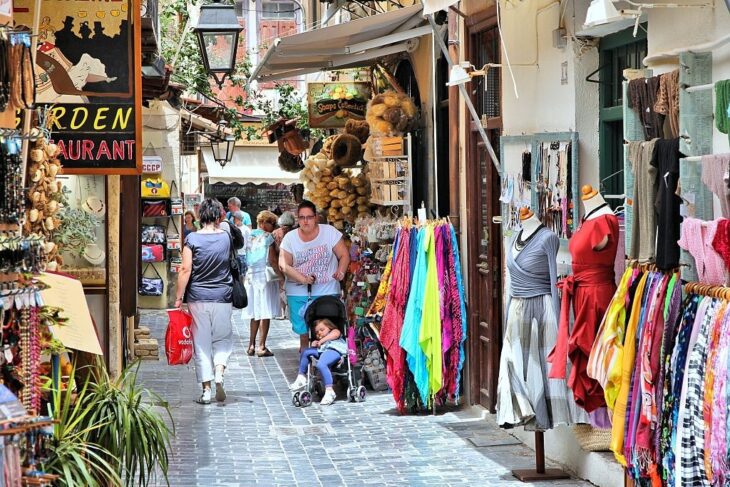 Cost of Travelling to Crete
Before you can start budgeting your money for accommodation, food, transportation cost and activities, you'll need to think about the cost of travelling. If your goal is a picturesque vacation on a remote island, it will take some time and money for you to get there from your home country.
Travelling By Ferry
The most cost-effective option for you to get to Crete is to travel by boat. A regular seat on the boat from Athens costs roughly €30 per person. Despite the fact that the journey might take anywhere from 7 to 12 hours, you can save a lot of money compared to taking an aeroplane to Crete. Ferry boats are usually large enough to fit a decent amount of people, and they're equipped with the necessary amenities such as food, drink, bathrooms, and even decks for taking in the views.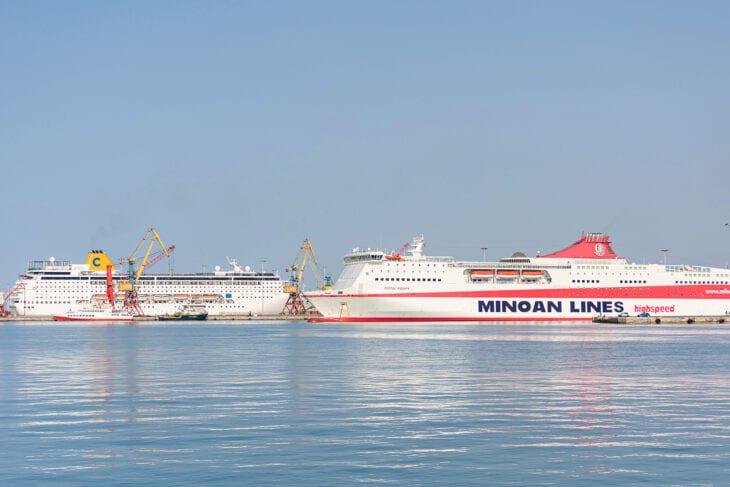 However, if you'd like to be more comfortable, you can always get a room or a cabin on the boat. A standard room costs up to €160. Private rooms are more spacious and have their own bathrooms and sometimes televisions so you can certainly relax. In addition, you'll have the chance to get quality rest while travelling to Crete.
Travelling By Plane
If you're travelling by plane, different factors can affect the price. The time of season you visit, how early you book your ticket, and whether you stopover at another airport are just some of the things that can influence how much money it costs to travel by plane.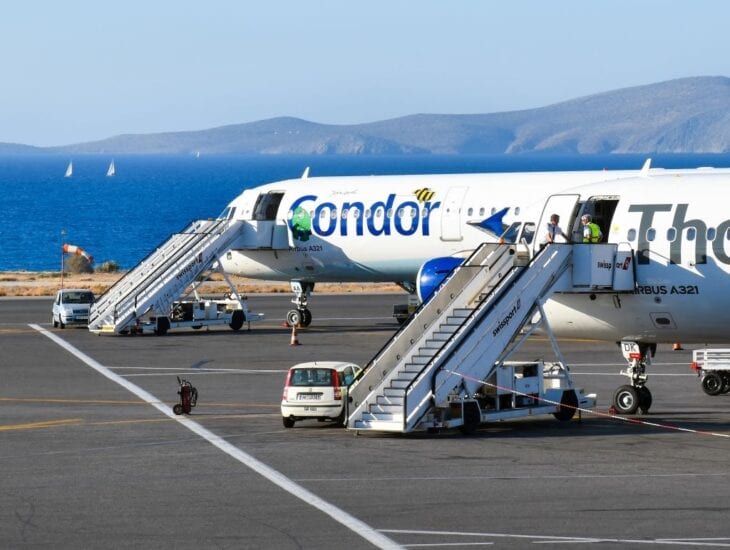 It's not simple to estimate the cost of a flight to Crete. An international trip to Crete from a European airport can be as little as €100 or even less if you make sure to plan early and do your research. However, depending on where you travel from, an average ticket would cost around €300 or €400. Travelling by plane is usually more expensive, but it's also the fastest way to get there. You skip the hassle of getting on a boat, and you don't have to worry about the weather. It's a good option for people who get seasick, too, since you won't be stuck on a large boat for hours.
Keep in mind that foreign flights might be cheaper if you fly out of Athens' international airport. Doing so will give you a chance to spend a few days in the capital and take a look at some of its historical attractions. After arriving in Athens, you may take a low-cost domestic aircraft to Crete.
Cost of Travelling Around Crete
Once you get to Crete, travelling around the island is another thing you'll need to prepare for. Whether you're visiting archaeological sites, finding a secluded beach, or partying until dawn in Chania town, transportation is necessary to get you around.
Getting around Crete with a Taxi
People often love to spend their time in one location alone, like Heraklion or Chania, but if you want to truly experience Crete, you'll have to travel around. Taxis are a popular way of getting from A to B, but they can be costly, especially when travelling long-distance. Taxis in Crete are only recommended if you don't plan to spend much time exploring Crete.
Getting around Crete by riding a Bus
Another option for travelling in Crete is the bus, which covers all areas except for some remote parts of Crete where public transport isn't available at all times. The prices vary depending on what part of the island you're going to, but overall, they aren't too expensive. The typical city ride costs between €1.8 and €2.5, while long-distance rides might cost anywhere between €8 and €15.
However, buses aren't always the most convenient option for getting around. They're usually crowded and can be unreliable depending on the day or time you travel.
Getting around Crete with a Rental Car
If you want to be safe and comfortable, hiring a car would be a cost-effective option. Car rentals are readily available in Crete. You can rent a car at the airport, or you could opt for one of the local companies who offer competitive rates. Car rentals are available throughout the island, but the best place to get a rental car is usually in Chania or Heraklion.
Prices vary but overall, renting a car is the most cost-effective way of getting around if you plan on spending a few days in Crete. It's also convenient because you can travel at your own pace and you won't have to wait for the bus or take taxis everywhere. A standard economy car can cost around €25 per day. But of course, the price will vary depending on the type of car you get and how many days you'll rent it for.
How much is petrol in Crete?
The average cost of petrol is €1.863 per litre (as per December 2022). The average cost for diesel fuel in Crete is €1.793 per litre (as per December 2022). Petrol prices in Crete are slightly higher than other Greek locations in mainland but cheaper from other Greek Islands like Mykonos and Santorini.
If you plan to drive a lot during your visit in Crete, consider renting a diesel or a hybrid car. In general petrol prices are cheaper near the cities of Heraklion and Chania. This is due to the lower transportation cost. Also, petrol prices are slightly higher in remote regions and highways of Crete.
In Crete, petrol is sold in Euros per litre. Locals, usually, calculate the fuel they want to buy in a fixed amount of euro bills. For example, when going to a gas station, you say "please fill me up with 20 (or 50) euros".
Credit card and cash payments are widely accepted in almost all petrol stations in Crete.
Cost of Accommodation in Crete
Crete has hundreds of hotels and villas where you can stay. Whether you prefer to live in luxury or have a small, intimate vacation home perfect for couples, there are plenty of options in Crete that will suit your needs.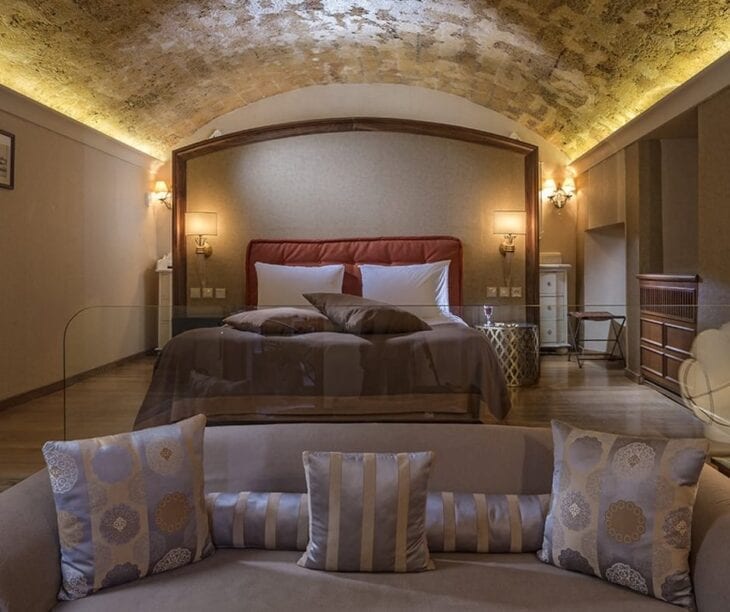 For a cheap stay, you can find studios and rooms starting at €40 to €60. You may also rent a house for as little as €100 or pay the same price for a mid-range hotel room. However, the cost of staying in Crete will vary depending on where exactly you're going to be spending most of your time.
For example: staying in villages such as Anogia, Omalos, or Agios Nikolaos will be much more affordable than staying in Chania town.
If you want to save more on your lodging costs, consider staying in a hostel often located in big cities. Hostels in Crete are generally affordable, and despite the low price, it's pretty decent and clean. Staying at a hostel is a fantastic way to cut costs on your trip, and for just €15, you can get a warm bed, clean sheets, and access to shared bathrooms.
Cost of Eating in Crete
When it comes to dining, Crete is an excellent place to be in. The island is renowned for its fantastic cuisine, and there are many restaurants, taverns, or cafes where you can get your fill of traditional Greek specialties.
Eating out in Crete isn't too expensive, but it will depend on what exactly you're getting. If you eat at local places rather than touristy establishments, the prices will be much lower and more affordable. However, if you dine in high-quality restaurants in popular towns, you may have to spend more.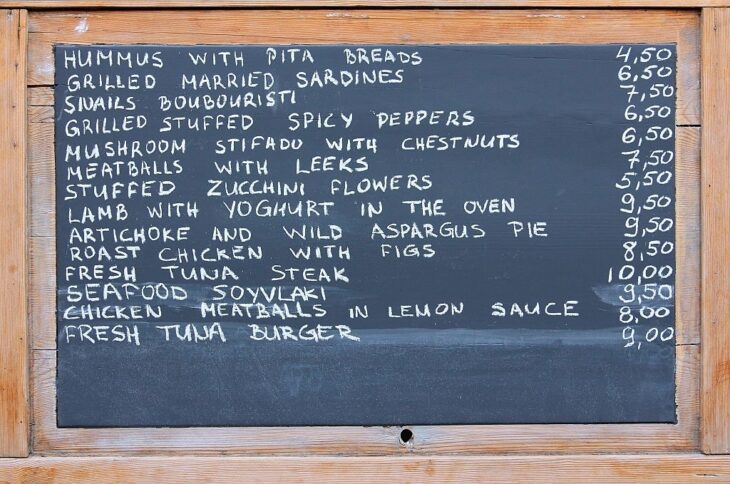 If you go to an economical taverna, you should expect to pay between €3 and €6 for a side dish and around €7 for a main meal like moussaka. In contrast, a salad at a more upscale restaurant would cost you between €10 and €12, or between €15 and €18 for a platter of fresh seafood.
When in Crete, you shouldn't miss out on their street food. Their exquisite taste, a wide range of choices, and affordable price will never let you down. For example, a huge slice of freshly made pizza can be purchased for as little as 2€. And, of course, don't miss out on the best Greek street food: the famous gyros. For Western standards, a gyro wrap for less than €2.8 is a deal in terms of both taste and price.
Unlike other cities in the world, Crete is not a fan of fast-food chains. Instead, small to mid-sized businesses are the norm on the island, and that means all food is prepared fresh. Whatever your food preference may be, you'll definitely find it in Crete.
To get a better idea of how much eating in Crete costs, check the list below for the typical food prices:
Cost of Entertainment Goods
Tobacco / Cigarettes cost in Crete
Cigarettes are cheaper in Crete than in Europe and the USA. The average cost of a single pack of cigarettes is €4.20 in Greece. The most famous brands are Marlboro, Prince, Stuyvesant, Camel, Davidoff, Winston, Assos and the local brand Karelias. You can get a multipack of cigarettes or tobacco packs at a cheaper price at the airport's duty-free shops.
Alcohol Price
In Crete, you can buy alcohol at local supermarkets or at liquor shops, where the variety is much larger. Here is a list of the average price of alcohol in Crete:
Local Beer – €0.80 – 1.00
A bottle of Gin 0.7l – €16
A bottle of Whiskey 0.7l – €13 – 20
A bottle of Vodka 0.7l – €15 – 20
A bottle of Ouzo 0.7l – €7.90
A bottle of Raki 0.5l – €10
A bottle of Rum 1l – €18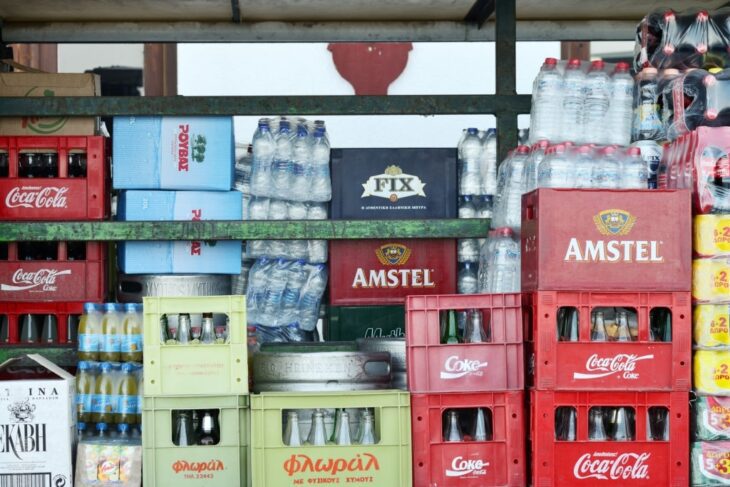 Cost of Activities in Crete
Apart from transportation, accommodation, and food, you also have to budget for other activities. Crete is a vibrant island with rich history and culture. Thus, you will enjoy the many tours and activities available in various towns.
Surprisingly, you don't have to spend big when doing various activities in Crete. In fact, some don't even require any cash from you. Things such as exploring a beach, enjoying a city walk, or trekking a gorge are all free of charge.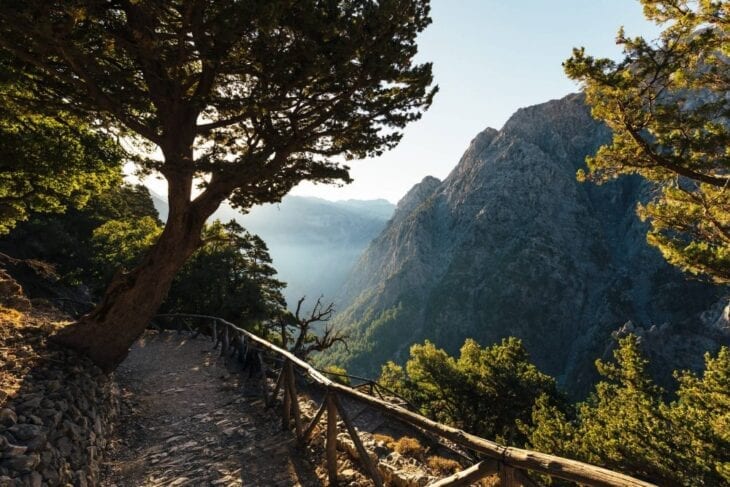 If you want to see Crete's archeological sites, museum exhibits, and more, there are some activities that won't cost too much either. You can get an entry ticket for as low as €10-15, which will provide access to the Palace of Knossos in Heraklion as well as other attractions nearby such as Rethymno Archaeological Museum or Gortyn Byzantine Museum.
For activities that require a fee, you can expect to spend around €25 – 50 per person, depending on the tour or activity. A day tour to the beautiful island of Spinalonga, for instance, will cost roughly 25 euros per person. In contrast, trekking Samaria, Europe's longest gorge, might cost up to 50 euros, including transportation and admission charges.
To ensure you don't go over your budget, you can choose to do activities that don't have an entrance fee or those that don't require much. After all, Crete is a beautiful island, and there are lots of free things to explore, such as beaches or hiking routes.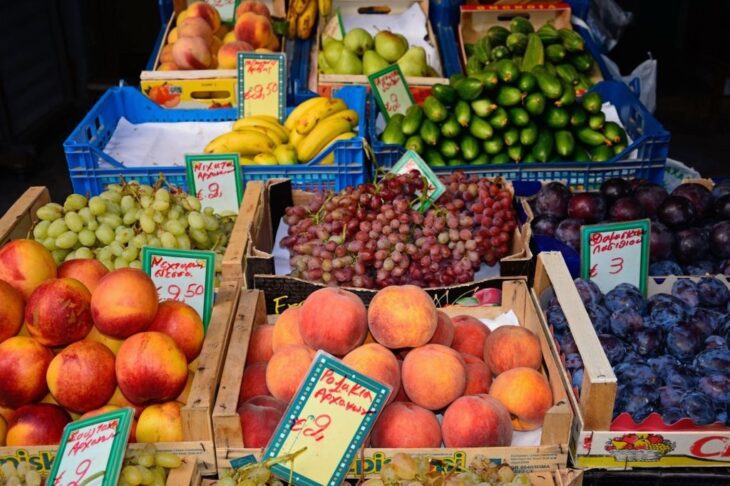 Best Tips to Follow to Lower Expenses When in Crete
No matter your budget, it's always good to be able to lower expenses. Money doesn't grow on trees, after all. To make sure you enjoy your stay in Crete without spending too much, here are some tips that can help you save more.
Consider Visiting During Low Season
If the time of the year doesn't really matter for your travel plan, you can save big by visiting Crete during the low season. The month of September is unquestionably the most cost-effective time to spend a holiday in Crete while still enjoying the beautiful Greek weather. With the ideal water temperature for swimming and fewer tourists on the island, you can enjoy a more relaxing and laid-back vacation.
Unlike July and August, prices are cheaper in September. You can also find accommodation deals and discounts for flights, buses or ferry tickets in the month of October. If you want to save even more, visit during April and May. These are not peak months in Crete, but you can still enjoy the island's beautiful weather and save some money.
Book Tours Beforehand or When You Arrive
Last-minute booking of tours can be expensive, especially if you go with an agency that doesn't offer discounts. To ensure your tours are affordable and within your budget, booking them beforehand or when you arrive is recommended.
There are many travel agencies on the island of Crete. Hence, finding one that offers cheap tours can be easy. Furthermore, you have the option of booking a few months in advance or waiting until you arrive. In both circumstances, you will save a significant amount of money.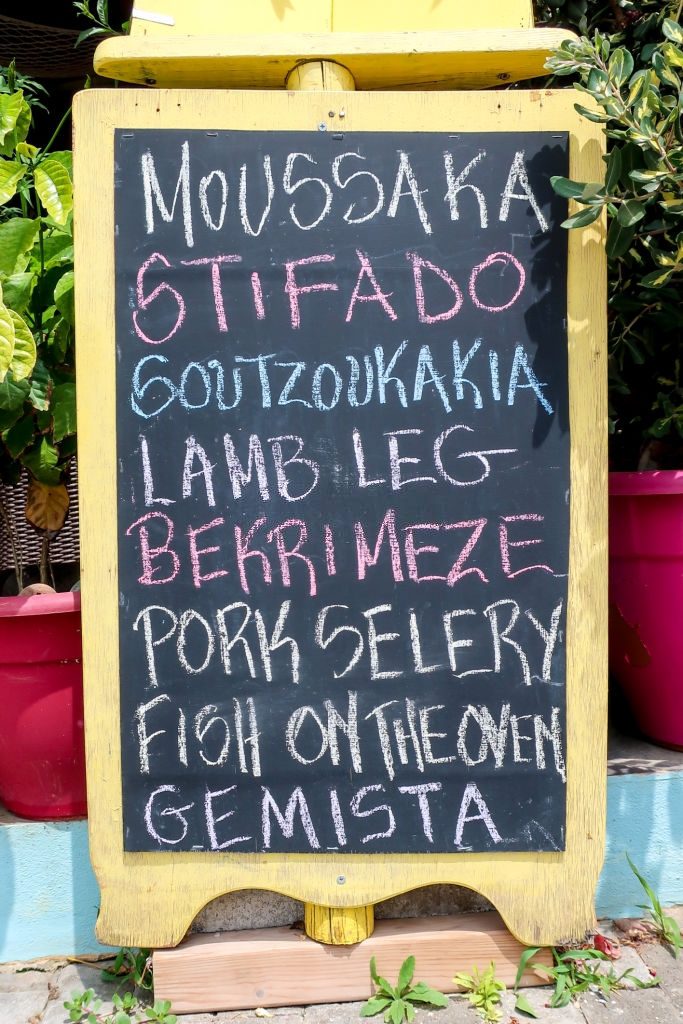 Be Careful With Alcohol
Of course, alcohol is always a must-have during a vacation. However, be careful with the booze and make sure to not drink too much. A bottle of wine or beer can be pretty expensive in some restaurants or bars so be careful when looking at menus.
If you can, go for the most loved drink in Crete, Raki. Not only is it cheaper, but you can find it everywhere. Local bars, restaurants, even supermarkets offer raki so you can drink it when in Crete. Plus, you don't even have to worry about the taste since it tastes pretty awesome!
Live Like a Local
The easiest way you can save money when in Crete is to live like a local. Eat where the locals eat, don't go to expensive restaurants, and just take advantage of everything Crete has to offer, such as free beaches, cheap bars, and taverns. You don't need to spend much money to have a wonderful time in Crete.
Try to avoid major tourist attractions, do not buy expensive souvenirs, and always go for lesser-known locations. You'll be surprised by how much you can save if you simply follow these tips!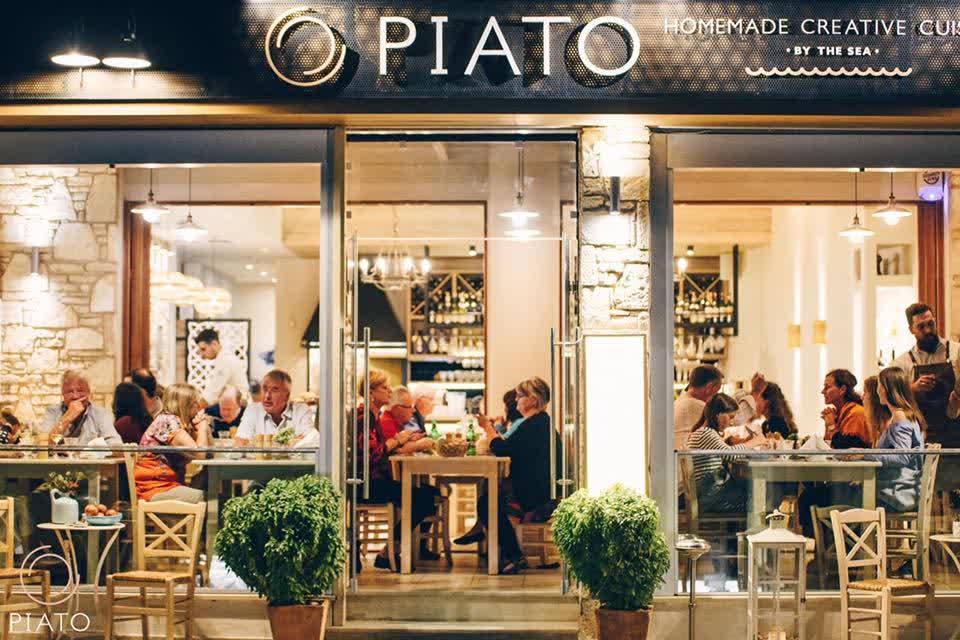 It's good to prepare and set a budget before you go on vacation to Crete so that you won't find yourself in financial trouble.
When it comes to spending money, keep in mind the three "P's" – priorities, preferences, and possibilities.
Prioritise your expenses according to what is important for you, such as food or accommodation, then adjust your plan based on your preference and finally consider which options are available within those limits!