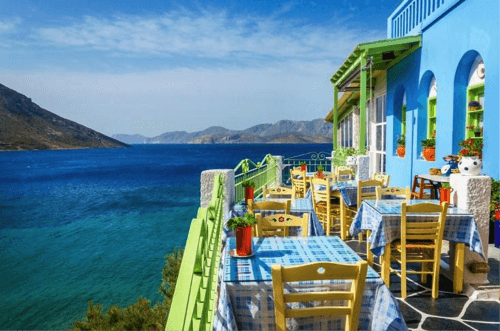 The largest island in Greece, Crete is home to brilliant ancient civilisations and being the fifth largest island in the Mediterranean Sea, you can expect glorious beaches, fertile valleys, steep gorges and impressive mountain views.
The island's vivid gastronomic culture is often admired by food connoisseurs that has them coming back for more as Crete has a galore of must-try dishes that is not easy to recreate out of its boundaries. Here's a rundown of some of its most popular dishes.

1. Dakos
This popular Cretan food is served as an appetizer, Dakos is known fondly by locals as koukouvagia or in the east region, as kouloukopsomo (puppy bread). A fantastic Greek salad made primarily of tomato, cheese and barley rusks (similar to bruschetta), it is traditionally prepared by lightly soaking the rusks with olive oil to help soften them and topping it off with grated fresh tomatoes and creamy sheep or goat's milk cheese. Lastly, they are drizzled with olive oil and sprinkled with salt, oregano and pepper.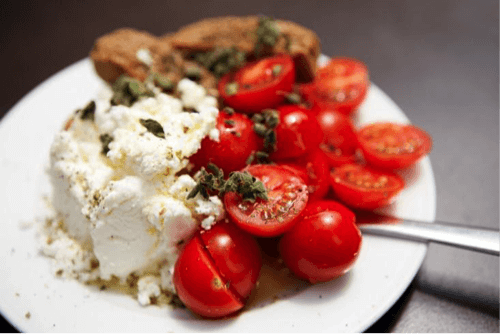 2. Smoked Pork
This dish is not easy to recreate outside of Greece as its succulent smoked pork is created through a process that involves several days. In the first step, strips of pork are cured in vinegar for a couple of days. Then the meat is hung above a fire made from using local herbs (sage, bay, rosemary) to smoke. It is continuously smoked so that the herby aroma immerses into the meat which results in cold thin slices infused with the taste of fresh herbs.
3. Skafia Pies
Originating from the southern mountain village of Skafia, these yummy pies are served as a snack, starter or dessert in Crete. Looking similarly like pancake, the dough contains fresh, soft, white goat or sheep's milk cheese, local olive oil, raki liquor and is eaten with a drizzle of thyme or heather honey. The pies are so popular that Cretans have started their Skafian Pie Festival in August 2015.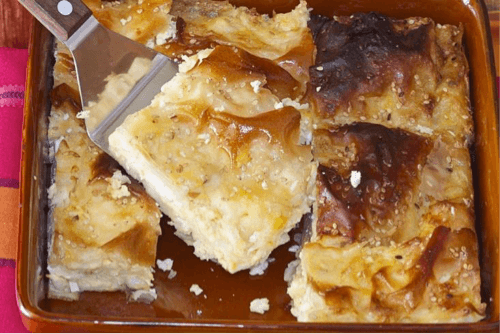 4. Fried Snails
A famous local delicacy that Cretans adore, fried snails or chochlioi boubouristi are savoured by frying the live snails that has been hand-collected locally by women, with flour and hot olive oil and then doused with wine or vinegar. This tasty cretan food is best served with a dash of wild rosemary, adventurous foodies is always hot on its trail.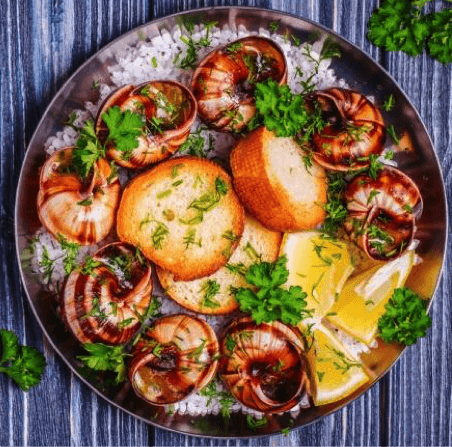 5. Raki
An alcoholic beverage served after a meal in Crete, it is a local brandy distilled from harvested grapes, usually served complimentary when partaking in a meal within local taverns or coffee houses. It is drunk straight from shot glasses without water added. Drink it slow with snacks such as cheese, melons or nuts and if you prefer, add lemon rind, rosemary or honey to flavour.
Have you visited Crete?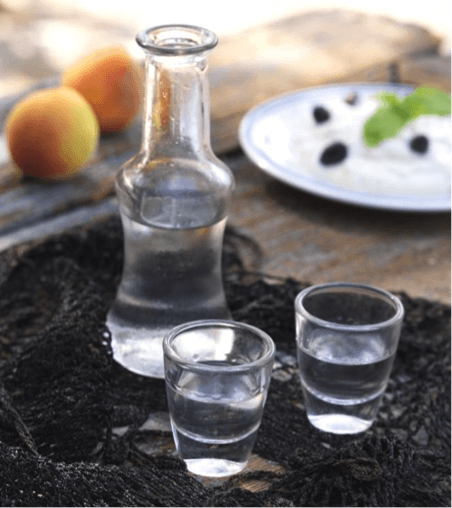 Besides being famous for their colourful and healthy cuisine, Crete is a small universe teeming with exotic beaches and landmarks and if you need more reasons to visit Crete, read this article for more inspiration. Once you've booked your flight to Crete, don't forget to prepare all your travel essentials ahead of time, such as the right winter clothing and suitable travel insurance. Here's a good travel insurance option for you to check out!