Would you like to find the cheapest car rental in Crete for the next 12 months with just a few clicks? We have created a new app that allows you to do just that.
Welcome the Best Price Radar tool.
By covering over 33 locations in Crete, we ensure that you will get the best possible price, tailored to your needs.
The app is here to make your car rental search quicker and easier. You will be able to see all prices on a single click, plus you will save time compared to every basic search engine: the Best Price Radar Tool performs more than 60 searches at once.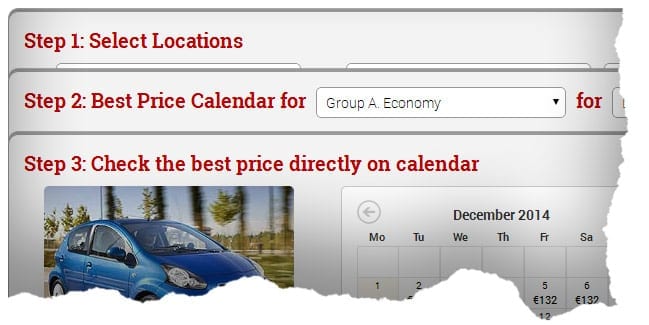 If your dates are flexible, you can save up to 35%* on the rental costs by using the app.
The rates shown at this calendar are final and ready-to-book. As a commitment to our all inclusive rental policy, there are no additional or nasty hidden costs to pay upon arrival.
You can complete the process in 4 quick steps.
You select the rental pick-up/drop-off locations and duration.
You select the starting date (month only) and the desired vehicle group.
You check the monthly calendar with prices based on your request. You can change the criteria anytime in order to find the most convenient & budget-friendly rental.
Choose what you will spend the money you saved on: ouzo or raki?
*Discounts are not guaranteed, but depend on dates and availability.