Perks of Car Rental in Georgioupolis

How to get to this station?
View the map of Georgioupolis
Latest offers in this station
Weather in Georgioupolis
Reviews of real clients in Georgioupolis
Georgioupolis, 73007, Crete
Telephone Centre: +30 2810 240 120
Email: georgioupolis@rental-center-crete.com
Monday to Sunday: 10am to 8pm
Situated at about 38 kilometres to the southwest of Chania, Georgioupolis is a beautiful place to visit during any time of the year, especially in summer, when you can sit and relax under the tree lined roads of this place. What sets Georgioupolis from the other places in Crete is its eucalyptus tree lined roads, which are a beauty in itself. And, what the best way to enjoy the long winding roads, than driving in a luxurious car hired from one of the best car hires in Georgioupolis?
Car Rental – Best Way to Explore Georgioupolis

To give you the happiness of driving around in the vehicle of your choice, Rental Center Crete has excellent car options for you. From simple hatchbacks for single travellers to large SUVs and sedans for adventurers and family people alike, our car rental in Georgioupolis has a lot to offer. We have a collection of cars from various makers around the world for our customers to choose from. So, cars with manual or automatic transmission to any sort you are comfortable with, you can find it in our centre in Georgioupolis.
We, at Rental Center Crete understand that every person travelling in a new place needs all types of protection against any kind of eventualities. That is the reason we provide one of the best insurance policy with every car hire you take in Georgioupolis. And, other than this, our customer service desk is open to you, 24x7, guiding you through any difficulties you face while you travel along the marvellous roads of Georgioupolis.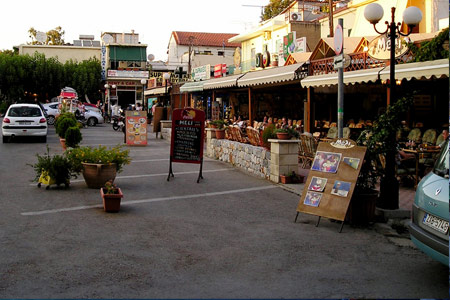 For those cautious and well-planned travellers, we have an advance booking facility, by which you can block your vehicle well before your trip to Georgioupolis. This way, we will keep your vehicle all polished and ready for you, when you land on the island. And, if you missed out on the advanced booking option, you can always contact our centre, and we will do our best to get you the car of your choice for the duration of your stay.
With the glorious harbour, where the river meets the sea, to the tree lined roads, Georgioupolis is a place to reckon with! Hire out one of our cars to have a completely fun filled holiday in this wonderful place on earth!
Georgioupolis car hire offers at Rental Center Crete
Special Offer
Toyota Prius
for August 2017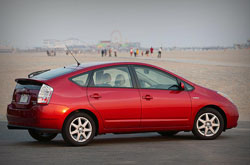 Weather in Georgioupolis Crete
What customers say about Rental Center Crete at Georgioupolis