Last Minute Special Offers, Coupons and Flash Deals
Additional Driver for free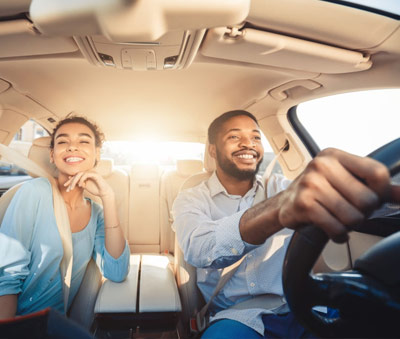 One of our most popular offers is getting one additional driver on your rental contract with no extra cost. This offer is included in all car rental models and all pickup / return locations of Rental Center Crete.
Child Safety seats

We offer a wide range of rental car add-ons specifically geared to those who travel with babies, toddlers and younger children. All of our baby and booster seats are comfortable and of the highest quality. You can choose the right seat to ensure that your child can travel in comfort and safety, and in accordance with the law. The first baby or booster seat is offered free of charge for all rentals with Rental Center Crete.
What is a Flash Sale?

Excellent deals up to 50% off from our base tariff. The Flash Sales last for a short period of time (mostly last minute) and are available for rentals starting at selected dates shown at the deal calendar of each offer. Flash sales are also advertised with orange font color, while quoting to our online reservation system. If a flash sale is available when your rental inquiry starts, the flash sale's logo will appear and the discount will be applied. You can view all our Flash Sales available in our new "Best Price Radar" tool.
What is a Coupon code?

A coupon code is a 7 figure code that provides a discount from the already quoted price. This discount is available for a specific time period, for all types of vehicles available. You can apply your code on the 3rd step of the booking process & the Confirmation tab.
Last Minute Special Offers for Crete Airports - Heraklion & Chania

A HotDeal is a special offer for a certain group type. The prices are indicative and show the lowest price available only 'online' for this group for dates quoted at this particular offer. Click the 'info' button to read more about each offer. Every offer may be available for neighboring dates as well. So, do not miss your chance to check our prices if you plan to rent your car near the offer's validity period. All Special Offers are only available through our online quoting system. If you cannot see this price for your rental dates, it means that it is no longer available for your rental.
Terms & Conditions of Offers
With Rental Center Crete car hire, you can make amendments to your rental at any time with no extra costs. If for any reason you have to cancel your hire car booking, you can do so and receive a full refund if done at least 24 hours prior to the pick up date.
- Offers may vary according to location and time of hire. The dates are calculated as written on each offer starting at 12.00 and returning at 12.00
- Bookings must be placed by up to 24 hours before rental starting
- Cannot be used in conjunction with any other offer
- Valid for all car models available in this specific car rental group. No exact model hiring is available.
- All offers include everything without any hidden extras, but exclude fuel. Read more at our Terms & Conditions page and Insurances page.
- Unlimited kilometers is included
- Offers availability are subject to vehicles availability and driver's qualification