Crete is the fifth-biggest island in the Mediterranean Sea and the largest of the Greek islands. South of the Peloponnese, it is situated between the Libyan Sea and the Aegean Sea. It is approximately 645 km from the coast of Libya and has Ierapetra, the southernmost city on the European continent. Crete measures about 260 km in length and 60 km in width. From west to east, the island is divided into Chania, Rethymnon, Heraklion, and Lassithi prefectures. The population of Crete is roughly 650, 000. Moreover, Crete represents about one-sixth of Greece's tourist arrivals. The word "diversity" best describes the Greek island of Crete, where palm trees flourish in the middle of vast plains, sand beaches are hidden among towering mountains and modern cities hum along with centuries-old buildings. In Crete, cities are a reflection of the people who came before. Architectural remnants from Minoans, Venetians, and Ottomans, as well as modern Greek design, border the streets. This island retains a sense of oneness despite its obvious inconsistencies, which can be sensed whether you walk down the street, eat at a neighbourhood tavern, or relax with a glass of raki at a sidewalk café. The largest Greek island features a temperate climate, immaculate beaches, fantastic dining, and wine options, hundreds of ancient ruins, magnificent scenery, miles of hiking trails, and a raucous nightlife.
Before making any firm plans, consider what kind of holiday you want to have because Crete's experiences are as varied as its history. Consider staying in Chania or Heraklion on the northern shore for a city environment with a variety of restaurants, bars, hotels, and nightclubs. For the many gorgeous beaches, those who prefer the great outdoors should travel to Rethymnon or Agios Nikolaos. The island is home to several beautiful beaches and upscale beach resorts, but there is still much more to discover. Nonetheless, from tours, hotels, restaurants, museums, and historical sites, name it, Crete has it all.
What is the history of Crete?
Greek "Kriti", "ancient Creta", often known as Crete, is an island in the eastern Mediterranean Sea and a part of Greece. Crete has an area of 8, 336 sq. m. It was inhabited by the Minoan civilization from c. 3000 BCE, which was dominated by mountains. Crete is notable for its palaces at Knossos, Phaestus, and Mallia. In the 16th century BCE, it peaked. The end of the Minoan period occurred in c. 1450 BCE, by a significant earthquake. Crete was seized by Rome in 67 BCE, and Byzantium took control of it in 395 CE. The island was ceded by the Crusaders to Venice in 1204, and after one of the longest sieges in Crete's history, the Ottoman Turks finally took control of it in 1669. It was an independent state until Greece annexed it in 1913. Greece had taken it over in 1898. The island is one of Greece's top producers of olives, olive oil, and grapes, and agriculture is the island's primary source of income. Tourism is also significant for the island. A beautiful collection of Minoan artwork is kept in the museum in Heraklion. Despite the island's abundance of tourist attractions, the locals continue to practise their ancient traditions and customs. In actuality, tradition plays a significant role in their daily lives.
Where is Crete located?
Crete is located between the Aegean Sea and the Libyan Sea. It is Greece's most southern island, at the same time the largest island. Above Crete are the Cyclades islands, and the Dodecanese islands are to the northeast. The island is the fifth-biggest island in the Mediterranean Sea. Crete's latitude and longitude coordinates are 35.417416, and 24.530005.
How many days do you need to spend in Crete?
The quick answer is that at least 5 days in order to see the majority of the island. And if you set your itinerary on visiting every big attraction, think about two weeks at least. Especially if you want to experience everything the island has to offer. With an average maximum temperature of 30 degrees Celsius and little summer rainfall, July is typically the warmest month.
Which is the best month to visit Crete?
April to mid-October is the customary tourism season. However, the best times to visit and travel to Crete are in the late spring/ early summer and in the fall, when the weather is pleasant and the summer crowds have dispersed. Between Easter and mid-June, when the weather is generally pleasantly warm, beaches and ancient monuments are relatively empty, affordable, and easier to find, and conditions are ideal. The finest seasons for hiking and other outdoor activities are spring and fall.
What is the best season for visiting Crete?
Summer is the best season to visit Crete. Mediterranean summers are hot and dry, and winters are pleasant in Crete. It is ideal to visit Crete between June and September if you are looking for the sun. However, the entire year is a great time to visit Crete. Before and after the well-established touristy summer season, travellers are drawn to it by its moderate climate and distinctive mountainous features. The natural beauty of Crete inspires visitors to feel compelled to explore its mountains, gorges, and pathways.
How much does it cost to travel to Crete?
For your holiday in Crete, you should budget about €81 per day, which is the average daily cost. In the past, tourists have typically spent €28 on food for a day and €19 on local transportation. Additionally, a couple can stay in a hotel for €76 on average in Crete. Therefore, the average cost of a weeklong trip for two people in Crete is €1,135. Moreover, it typically costs €567 for one person to take a weeklong holiday to Crete. When a family of three or four takes a trip, the cost can frequently be reduced because child tickets are less expensive and hotel rooms can be shared. It is important to note that a two-person trip to Crete for a month can frequently cost less per person per day than a one-person trip for a week. For a complete price guide, look for prices in Crete and the cost of travelling to Crete.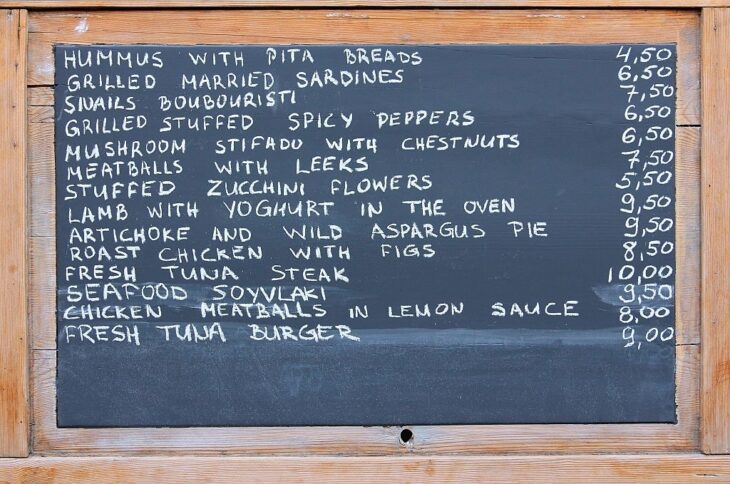 How is the Crete Travel Itinerary?
With so much to see, experience, and taste, Crete's travel itinerary is a full package of extraordinary experiences. Crete's travel itinerary could range from the must-see attractions in Crete which include Balos Beach, Matala, Ierapetra and so on, the top things to do in Crete may include a boat cruise to Balos lagoon and Gramvousa from Kissamos port, full day Samaria Gorge trek excursion from Chania, a day trip to Elafonisi island from Chania and a heck of diverse activities. Because the island is a rich tourist attraction, your stay will surely be a good one.
What are the Tours for Crete?
Crete is a big island with a lot to offer. There are a lot of tours that can be availed when visiting Crete. Such as the Balos Lagoon and Falassarna Beach Tour, snorkelling and boat tours in Crete. Elafonisi tour from Chania, 7 villages of Apokoronas tour, food tasting tour in the town of Chania, a gourmet wine tour of the Heraklion area, and many more. One thing is common for the mentioned tours, they will let you experience and appreciate the rich culture and palettes of Crete. However, since the island is agricultural in nature, and the leading producer of olives and olive oil, the best tour to do is the Cretan wine and olive oil tour. On a full-day wine tour departing from Chania, treat your senses to the historic flavours of Crete. To visit two family-run wineries where you may taste award-winning regional wines and wander among the vineyards, go via the Kisamos region's highlands and typical Cretan villages. On this leisurely gastronomic tour of northwest Crete, partake in a sample of another renowned Cretan product at an olive oil facility and visit one of the oldest olive trees in the world. The tour could take approximately 7 hours and may cost around €100 to €380 for two adults inclusive of a tour guide.
What is the best vehicle for visiting Crete?
The best vehicle for visiting Crete is a rented car. While there are buses that transport tourists, they follow a timetable that tourists must follow. Driving a rented car allows one to have their own schedule whenever they want to visit Crete. Time is important whenever a person travels. When a tourist is driving a rented car, it allows one the flexibility of time to go around places in a more convenient way. Small manual cars, sometimes known as economy cars, are perfect for short trips outside of cities or inside city limits and are also quite simple to park. Car Rental Crete, the economical car is a preferable option if you plan to stay in one of Crete's major cities, such as Heraklion, Chania, Agios Nikolaos, or Rethymnon.
Can you rent a car to get to Crete?
Yes, you can rent a car to go to Crete. Tourists can rent a vehicle to explore different places in Crete. One can really maximise their schedule and plan their itinerary while driving along Crete island. There are a lot of options for tourists who wish to travel using a rented car. One can rent a car for just a day tour, or spend the whole holiday driving a rented car for a month.
What are the factors to consider before renting a car in Crete?
Crete is a beautiful island in Greece that is a must place to visit who love the rich culture and its historical past. There are different ways to explore the majestic island, but one way to enjoy it is by renting a car. Learning how to choose the right car to rent in Crete will definitely make the most of one's time enjoying the beautiful tourist spots.
Listed below are the factors to consider before renting a car in Crete.
Insurance. Crete car rental includes insurance for Collision Damage waiver, and a credit or debit card is required as a guarantee. Rental car insurance protects a passenger against the cost of damage when renting a car.
Driver's age. In Greece, the minimum age to drive is 18 years old. Although, to be able to rent a car in Greece and Rental Center Crete you should be at least 21 years old and have a driver`s license at least 12 months.
Driver's gender. Gender doesn't matter when driving or renting a car in Crete. Both women and men can drive in Crete without any restrictions.
Car type. When travelling in Crete, the vehicle type needed depends on the number of passengers. Travelling with members of the family requires a bigger type of car. Opting for a smaller car is best when driving in Crete. The main reason is that Greek roads are narrow. There are noticeable smaller cars on the roads too.
Documents needed for renting a car. Documents needed are 1. driver's licence, 2. national Id or Passport. A credit card is not required with Rental Center Crete. A debit card works fine. A debit or credit card with the tourist's name is needed to provide the rental car company guarantee (not obligatory in all companies).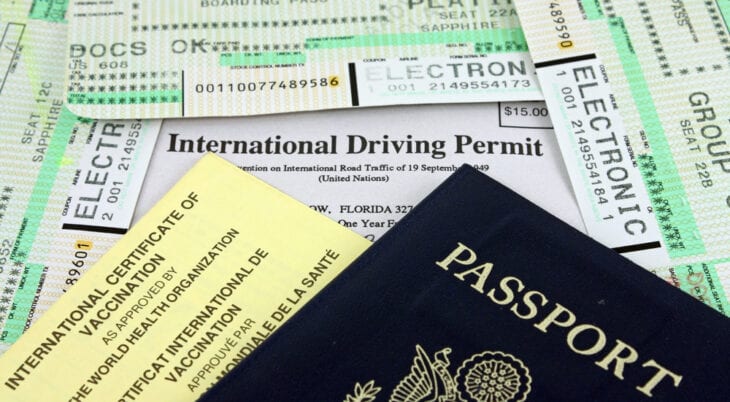 How much does a car rental in Crete cost?
The island of Crete has many beautiful tourist spots that can be travelled using a rented car. The Crete car rental costs vary depending on the number of passengers, itinerary, car type, location, and duration. The average cost of renting a vehicle in Crete is around €30 to €40 per day. A car rented for a whole week will cost on average €250 while renting for the weekend will cost around €78. Affordable car rentals in Crete vary depending on the car type. Only four passengers, including the driver, are allowed in cars with up to seven seats. For a car with eight or nine seats, up to 6 total including the driver.
What are the best hotels to stay in Crete?
The island of Crete is very big. It is the size of the main island of Hawaii. It is perfectly understandable if you are having trouble deciding where to go in Crete because there are so many options and the island is so varied from one region to the other. You will need more than 5 days to explore Crete, and since you can't see the entire island in a single visit, you must decide which prefecture: Chania, Rethymnon, Heraklion, or Lassithi you will spend the most of your time. In terms of hotel accommodations, Crete will never let you fail. For a starter, Deluxe City Hotel, Pagopoieion by Enorme-Adults Only Suites, and Amalia are among the three best hotels in Crete. The Deluxe City Hotel in Chania Town offers easy check-in and check-out, non-smoking rooms, a seasonal outdoor pool, free Wi-Fi, and a garden, and is less than 1 km from Nea Chora Beach. This hotel offers family rooms together with a sun patio for visitors. It also offers its visitors a concierge service, a 24-hr front desk, and currency exchange. Pagopoieion by Enorme-Adults Only Suites is a hotel with a restaurant and a bar that is situated in Heraklio Town, 2.2 km from Amoudara Beach and 200 m from Heraklion Venetian Harbour. The hotel also offers free Wi-Fi access. Popular destinations including Koules, the Morosini Fountain, and the Municipal Art Gallery are adjacent to this hotel. Lastly, Amalia offers air-conditioned lodging with a balcony and free Wi-Fi in Matala, which is located 500 m from Matala Beach and 1.2 km from Red Sand Beach. The hotel overlooks mountains and is 1.3 km from Kommos Beach.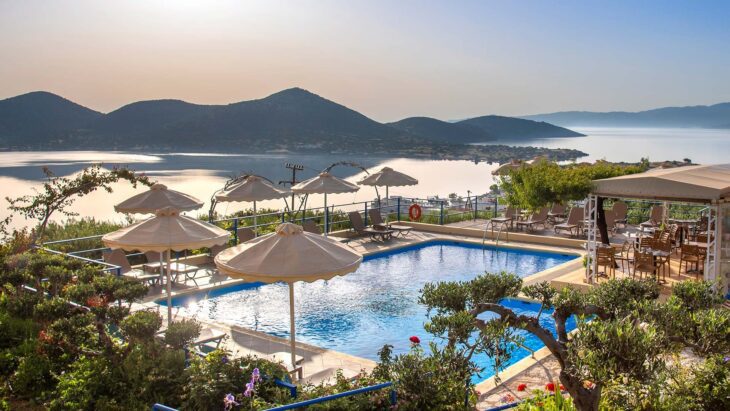 What are the best restaurants in Crete?
Complex and proud, with a rugged, mountainous landscape and a strong traditional culture, Crete stands apart from mainland Greece. For its distinctive ingredients and flavours, Cretan cuisine is well-known both in Greece and abroad. The variety of local produce, which is based on straightforward cooking methods, defines the dishes: fresh fish, the renowned Cretan oil, mountain herbs and greens, bulbs, distinctive cheeses, and raki, a bracing grape liquor. Avli, Red Havana, Giannikos Traditional Taverna are among the three best restaurants in Crete. Avli offers a palette of healthy Mediterranean and Greek cuisines, located in Heraklion. With its special diets that are vegetarian-friendly, vegan and gluten-free options are also available. Restaurant fans reviewed Avli as an amazing all-around and must-visit restaurant when coming to Crete. Red Havana on the other hand offers a bar, with Mediterranean, European, and Greek cuisines, located in Chanion, Agia Marina. With its special diets that are vegetarian-friendly and also offer vegan options. The restaurant is reviewed to be a great family place with great food and kids' entertainment. Lastly, Giannikos Traditional Taverna offers Mediterranean, Barbecue, and Greek cuisines, located in Rethymnon. The restaurant is reviewed as always the first choice and absolutely amazing. For a complete restaurant guide, look for the 10 best restaurants in Crete and what they're known for. Surely you'll have a good appetite.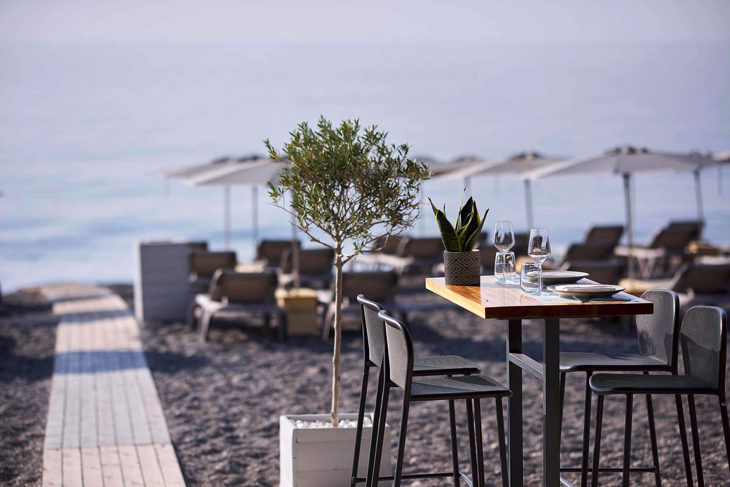 What are the best historical sites to visit in Crete?
Despite being Greece's largest island, Crete has a distinct history and culture that is evident in the numerous historical sites that must be visited when coming to Crete. Old Town of Chania, Archaeological Museum of Heraklion, and Minoan Palace of Knossos are among the three best historical sites in Crete. The island of Crete has a troubled past. This fertile terrain, which sits in the middle of the Mediterranean, has drawn nearly every civilisation that has ever ruled the area. The cities of Crete, which were conquered by the Romans, Venetians, and the Ottoman Empire, mix several architectural styles to produce an eclectic environment. One of those cities in Chania's Old Town. This charming town has a distinct personality thanks to its Venetian villas, Turkish minarets, and fortress walls. Another historical site to visit is the Heraklion Archaeological Museum. Visit the Heraklion Archaeological Museum in the heart of Crete to learn more about the fascinating Minoan past. By doing so, you will be able to appreciate the items discovered both on the site and in several other communities all across Crete. Lastly, the remarkable array of archaeological sites and Crete's millennia-old history make the island stand out. The island of Crete, which is renowned for being the birthplace of western civilisation, is home to numerous ancient towns and ruins. The Minoan Palace of Knossos is the most significant one. Knossos is only ten minutes drive from Heraklion, the island's capital. Visit the place either early in the morning or shortly after dusk to avoid the crowd of tourists. Crete has a lot more to offer in terms of historical sites. Check for the 10 best historical landmarks in Crete to better appreciate how historic the island is.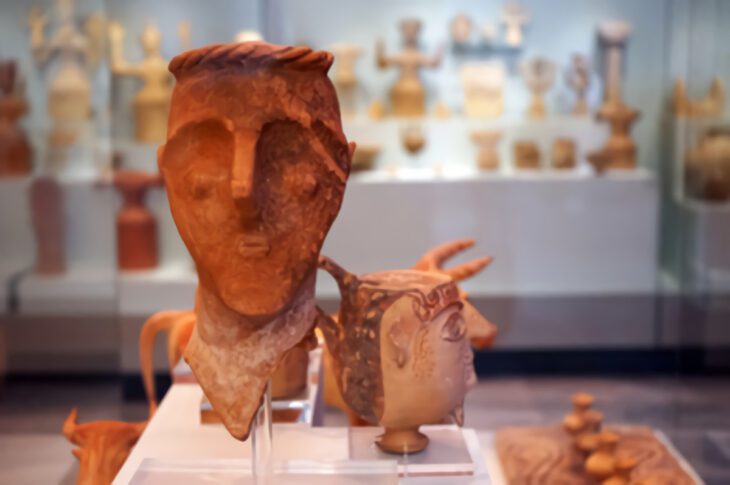 What are the Hiking Routes for Crete?
Crete, which is blessed with magnificent beaches, is a great location for hiking. In Crete, walking and hiking will help you escape the masses and uncover a new side to this stunning island. Crete is ideal for trekkers, with its mountains, gorges, and pink beaches. There are three main hiking routes in Crete, these include Samaria Gorge, Preveli Beach, and Imbros Gorge-Komitades. Samaria Gorge, discover the 14.3 km point-to-point trail that runs close to Lakki, Crete. It takes an average of 13 hours to 14 hours to accomplish this course, which is generally regarded as somewhat difficult. You will probably run into other people while exploring because this is a very popular location for birding and trekking. The route is lovely to explore at any time of the year and is open all year. Preveli Beach, discover this 7.6 km circular route close to Myrthios, Crete. It takes an average of 2 to 3 hours to accomplish this course, which is typically regarded as moderately difficult. Since hiking and strolling are fairly popular activities, you can run into other people while exploring. The months of April through October are ideal for hiking this trek. Imbros Gorge-Komitades, discover the 6.6 km point-to-point trail that runs close to Ibros, Crete. It typically takes around 2 hours and 30 minutes to accomplish this trip, which is thought of as being simple. Since backpacking, camping, and hiking are all fairly popular activities in this region, you can run into other people while doing your exploration. The route is lovely to explore at any time of the year and is open all year.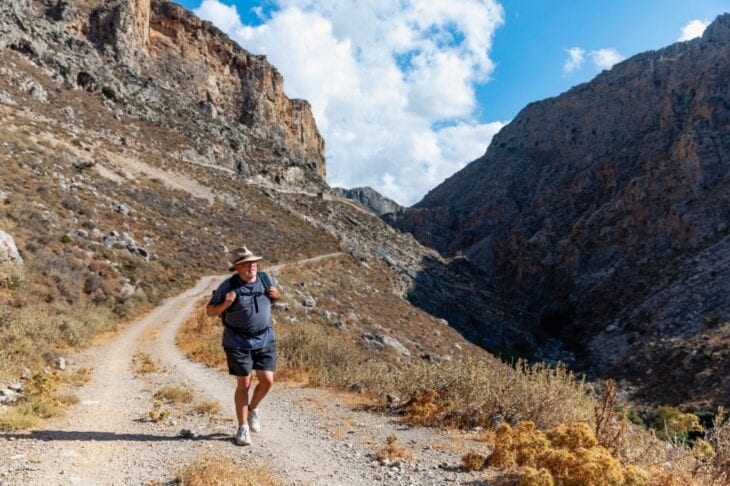 Is Crete worth visiting?
Yes, Crete is definitely worth visiting. There are more than a hundred reasons why visiting Crete is worth your time. The largest Greek island features a temperate climate, immaculate beaches, fantastic dining, and wine options, hundreds of ancient ruins, magnificent scenery, miles of hiking trails, and a raucous nightlife. Thus, Crete is worth visiting. Crete should be part of the plan when planning to go backpacking in Greece.
Is Crete safe?
Yes, Crete is safe. Crime rates in Crete are typically low, just like in any other part of Greece. Since there are many police officers on the island, assistance is never far away should an accident occur. And like other Mediterranean islands that you may have visited, Crete is thought to be a secure tourist destination.