Crete is a fantastic destination for people who enjoy camping. The weather in summer especially is ideal, when one almost never encounters a day of rain. And for people who want to spend all their time communicating directly with the lush and beautiful terrain of Crete, camping in Crete is the best choice of accommodation. There are many well planned and equipped campsites throughout Crete for a safe and convenient camping experience to get up close with nature. We've compiled a list of where to enjoy the best Crete camping sites.
Camping in Crete: What to Pack
Yes, it is hot indeed under the summer Cretan sun. But it still can get very chilly late at night, especially after the middle of August and onward. For comfortable evenings, have some lightweight, cosy clothing and a couple of extra layers, and something to keep you warm enough at night.
Also, it stands to reason that you'll have a lot more sun exposure when camping, so make sure to have plenty of high quality sunscreen, and reapply often. For the same reason, a hat will make your days both more comfortable and much more sun-safe.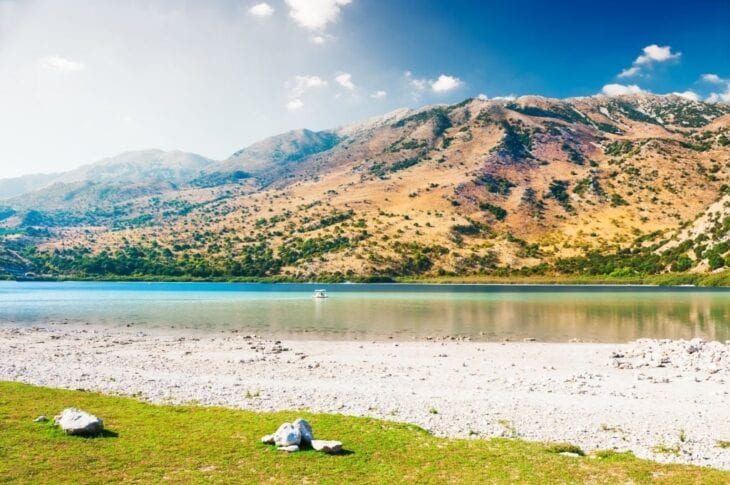 There may be mosquitoes, especially in areas with lots of trees and freshwater, like by a river that runs into the sea. A little natural insect repellent might be useful, and also an anti-itch stick – these are cheap and readily available at any pharmacy, as they are a summer essential.
The Best Campgrounds in Crete
There are excellent camping facilities all over the island, many with superb beach access and beautiful natural surroundings.
Camping Nopigia
Camping Mithimna
Grammeno Camping
Paleochora Camping
Camping Koutsounari
No Problem Camping Agia Galini
Sissi Camping
Creta Camping
Camping sites in Western Crete – Bay of Kissamos
The Gramvousa peninsula is famous for its superb beaches and crystal waters. Tucked between the Gramvousa peninsula to the far west and the Rodopos peninsula is the Bay of Kissamos, with some superb beaches.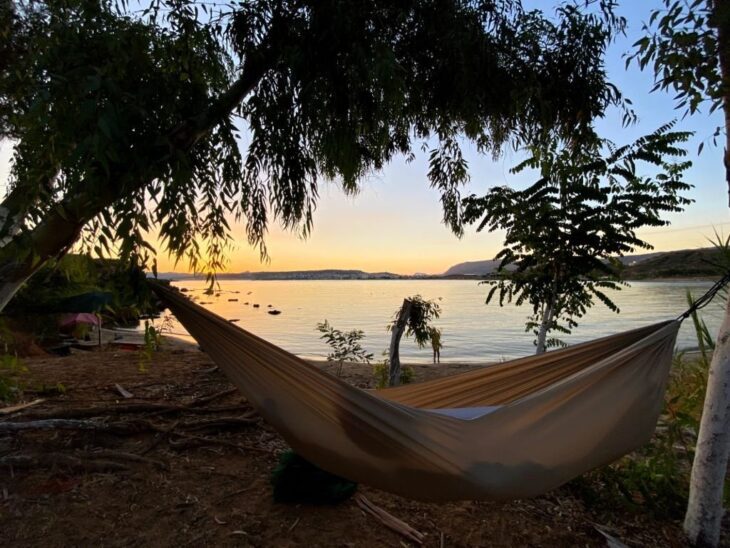 There are two campgrounds, just 20 minute's drive from Chania, both very highly rated:
Camping Nopigia
A swimmers' paradise ideal for families, Camping Nopigia is not only directly on the beach, it also has a large swimming pool in case the Meltemi is blowing and the sea is wavy. There is a restaurant with fresh Cretan specialties, a cafe, and a mini market for all of your day-to-day needs.
There are lots of shady and quiet spots for pitching your tent. It's wonderful to escape urban civilization and enjoy nature – but if you would like to stay connected, you'll find free WiFi throughout the campground.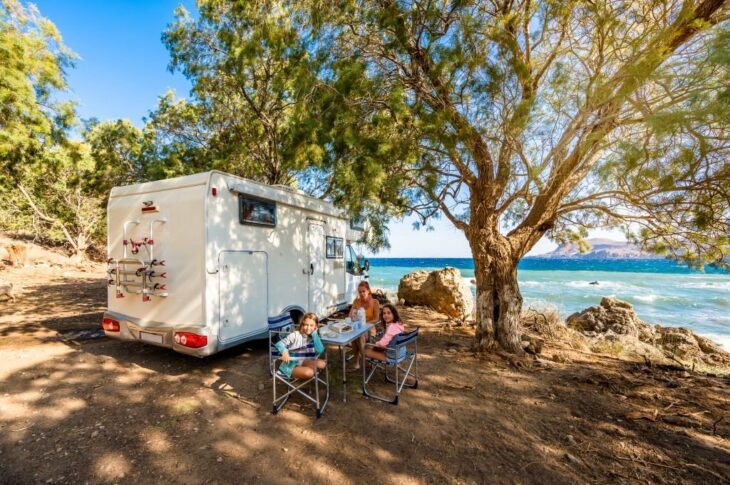 Camping Mithimna
This full service campground on the beach has everything you would need to enjoy a beach holiday. There are loungers and umbrellas right on the beach, and a restaurant with a beach view, plus a bar. But if you prefer to do your own cooking – part of the fun of camping – you'll find a mini market plus cooking facilities, and there are also laundry facilities on site. There is WiFi and also there are tents available for rent with everything you would need. All the information you need about Camping Mithimna can be found here.
Camping sites in Southwest Coast of Crete – Paleochora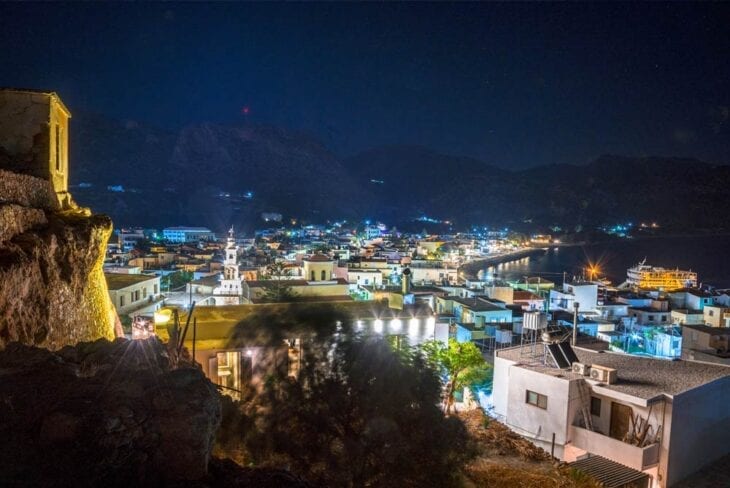 The beaches of the south coast of Crete are world-famous for their wild natural beauty, and pristine waters – cooler than those of the north coast. This section of Crete, being more remote, is often less crowded for an ideal back-to-nature experience.
Grammeno Camping
The very highly rated Grammeno camping on the beach of the same name is a beautiful facility that offers a lot of options. There are places for pitching your own tent or for parking your caravan. There is also tent rental, and for something a little less rustic there are also cabins with a shower and WC. The area is beautifully planted.
For a little taste of civilization, there are restaurants and bars within walking distance, and of course there is also a restaurant and bar right at the camping, as well as a mini market and cooking facilities. The campground is just under 5 km from Paleochora, which is accessible by KTEL from Chania.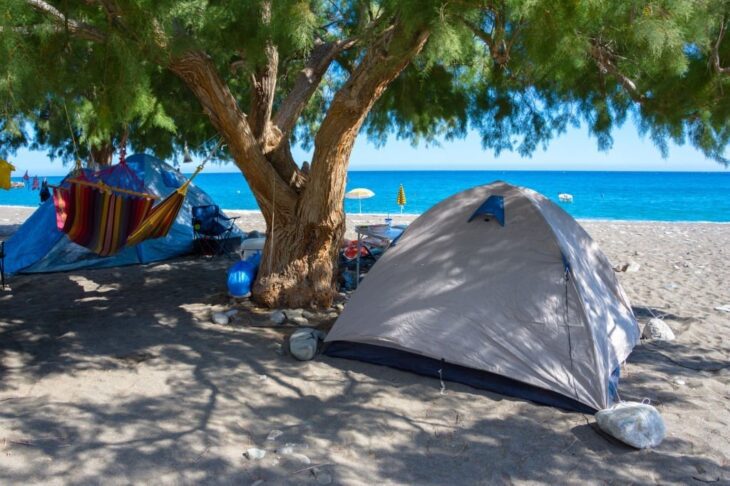 Paleochora Camping
Camping Paleochora is directly outside of the charming village of Paleochora, on the Keratides beach just to the east. It is a good choice for people who want more access to a selection of activities.
Southern Crete – Agia Galini
One of the most famous sections of Crete is the south coast on the middle by Agia Galini. Agia Galini has the shady campground No Problem, which has a swimming pool and is 100 metres from the famous Agia Galini beach. Matala, the famous beach of the hippy era, is about 40 minutes away by car.
Camping sites in Southeastern Crete – Lasithi
The Lasithi region – Crete's easternmost side, is an absolute paradise for nature lovers and those who really want to get away from crowds – this area is less visited than the rest of Crete, truly an undiscovered gem of tranquillity.
Camping Koutsounari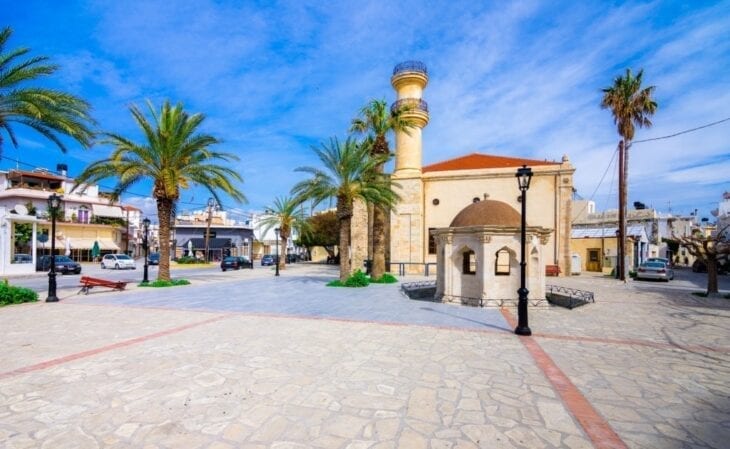 The beautiful little town of Ierapetra is the main town on the south coast in this region. About 7 kilometres to the east on an idyllic beach Koutsounari is the highly-rated campground Koutsounari. The campground has its own pool, plus a pool bar, restaurant, washing facilities, a kitchen, and water sport facilities.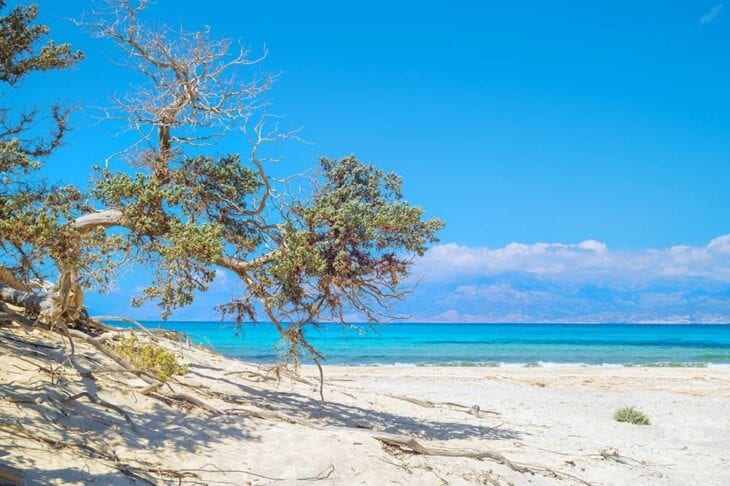 While here, you can take a day trip to fabulous Chrissi Island, accessible by boat from nearby Ierapetra.
Camping sites in Northeast Coast of Crete – Heraklion and the Bay of Malia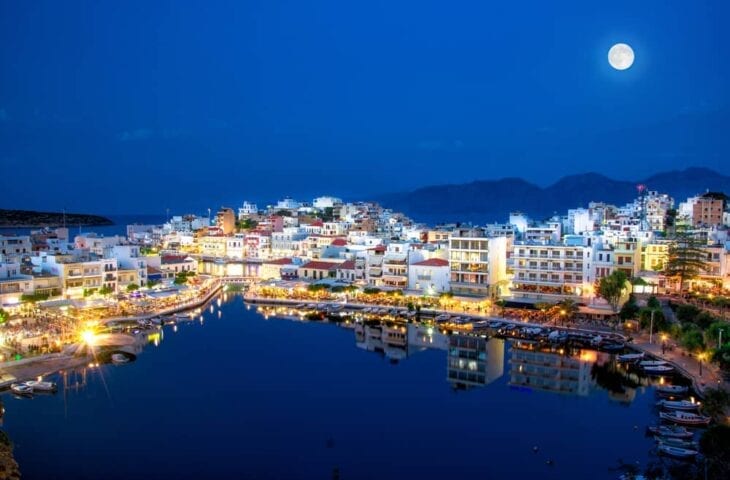 This section of the north coast of Crete, between lovely Agios Nikolaos to the east and Heraklion to the west, is perfect for people seeing a lot of activity – there are wonderful beaches and many attractions, including watersports and beach bars, plus easy access to major cultural attractions.
Sissi Camping
Another highly rated campground, Camping Sisi is very close to the very sociable town of Malia. The camping is right by the beach but also has a pool, ideal when the famous meltemi winds are blowing! There is also a children's pool, perfect for families with young children. You'll find cooking facilities and a laundry room with a washing machine, and a snack bar by the pool. There is WiFi throughout, and tents are also available for rent. Sisi camping is very conveniently located, just a half an hour from Heraklion.
Creta Camping
Extremely conveniently located a mere 20 minutes from Heraklion's Airport, Creta Camping makes a great home base for exploring the surrounding region, so rich in activities for the whole family. The famous CretAquarium/Thalassocosmos is directly by the campground – a marvelous educational destination where you can learn all about the rich aquatic life of the Mediterranean. The camping village of Nao ("upper") Gouves / (Gournes) is very close, and Kato ("lower") Gouves with its famous beaches is right next door. There are many tavernas and cafes all around this section of Crete. The famous archaeological site of Knossos is also within an easy drive, less than half an hour away.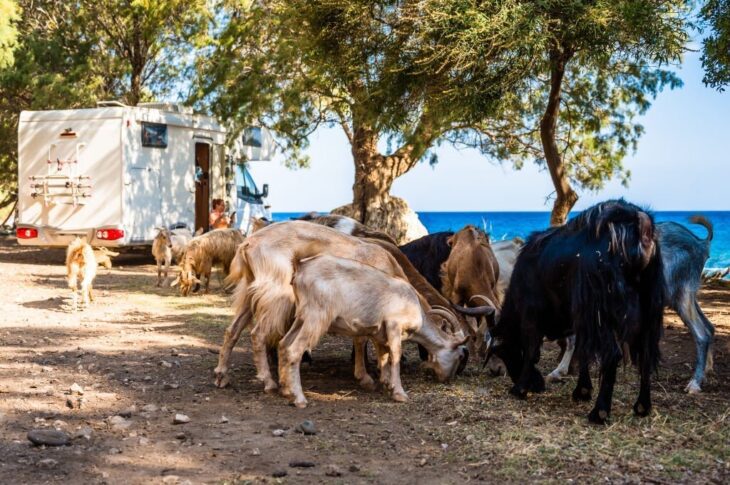 Creta camping has a restaurant featuring traditional Cretan cuisine, plus a mini market and a beach bar, and laundry facilities. It also has all the facilities you need for caravans. You can also rent caravans and "trochovillas" (a fancier caravan), as well as tents at the campground.
Camping is such a fun way to experience the natural beauty of Crete.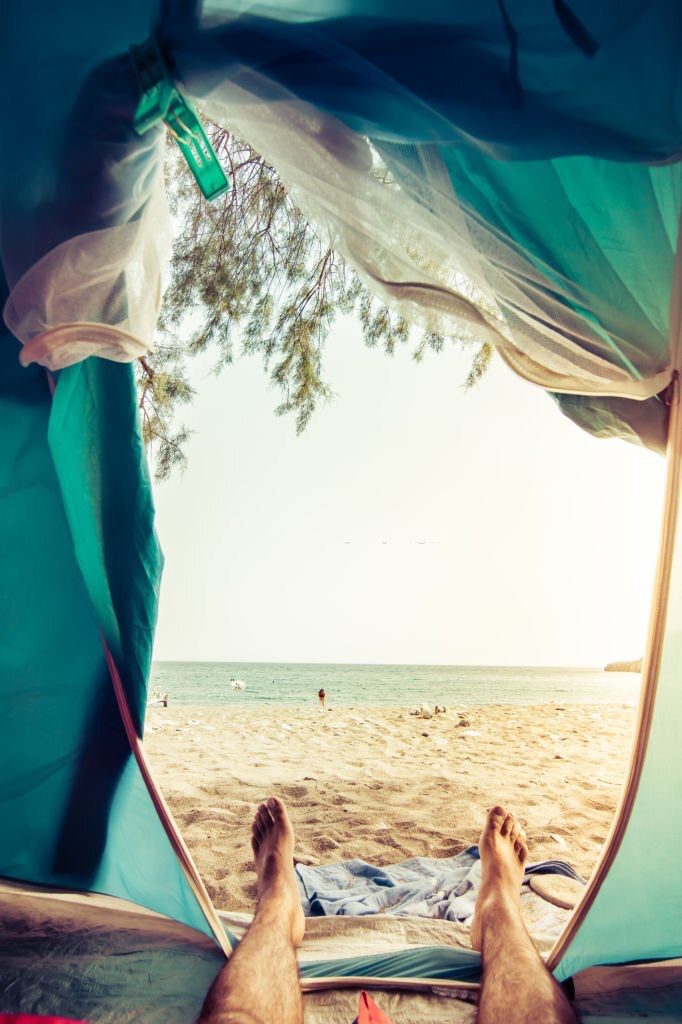 Can you camp anywhere in Crete?
Officially camping outdoors is not allowed by the Greek Law, but the authorities are quite tolerant for less popular or not crowded beaches. So, you can "unofficially" camp in remote and secluded beaches. Campsite and remote beaches are your choices on camping in Crete, given the fact you respect the camping site, the beach, your neighbours and Crete's nature.