Crete Activities are things a visitor, tourist, or local is able to do or enjoy while staying in Crete. Crete positions nearly 160 kilometres or 99 miles south of the Greek mainland and about 100 kilometres or 62 miles southwest of Anatolia. Crete is Greece's most famous and southernmost island, specifically with the Aegean and the Libyan Sea. It is known as a paradise for nature enthusiasts and adventurers. There are 15 activities to do on the island of Crete, including Hiking, Cycling, Horseback riding, Rock Climbing, Canyoning, Rafting, Bird watching, Sailing, Caving, Sport Tourism, Air Sports, Snow sports, Off-road exploration, Explore Old Towns, and Visit Archaeological Museums and Sites. There are numerous tours available in Crete, such as day and night tours. However, it is recommended to at least stay and explore Crete for five days. There are available tours to book with a trip to different sites in Crete. However, public transportation is not the best on the island, and it is necessary to have a mode of transportation to travel and enjoy all the sites, beaches, towns, and Crete Activities. Renting a car is the ideal and best way to go around Crete. The advantage of Car Rentals in Crete is it gives freedom and flexibility to travel, especially on how, when, or where to visit parts of the country, even those difficult and far to reach. Furthermore, Crete has a temperate Mediterranean climate, such as mild and rainy winters; and hot and dry summers. The best time to visit Crete is between June and September. July is the warmest and driest month in Crete, with a maximum of 32 degrees Celsius and an average low of 22 degrees Celsius. The coldest and wettest month is January, with a maximum of 14 degrees Celsius and an average low of 7 degrees Celsius.

Regarding geography, Crete has harsh mountains ascending out of the sea. The enormous east-west range of Crete comprises four main groups that grow to the island's highest point, idi mountain, which is 2,456 metres in elevation. To the west, the Lefka Ori Mountains reach 2,452 metres, and Dikti Mountains, to the east, stretch to 2,148 metres in height. Those mountains soar over the highland plains of Nida, Omalos, and Lasithi and by several canyons. The most popular canyon is the Samaria Gorge. The progressively slanted northern coast gives few natural ports and coastal plains, where main towns such as Chania, Rethymno, and Heraklion are situated. The Messara Plain stretches through the south-central part of the island for nearly 29 kilometres and is Crete's primary area of flatlands. There are six small rivers in Crete, including springs, seasonal watercourses and ponds, one natural freshwater lake, and several artificial lakes. Furthermore, millions of tourists annually in Crete ranked fifth among Greece's tourist destinations. There are 5 million tourists who visited Crete in 2018 and 2.8 million in 2021.
1. Hiking
Hiking is a recreational and natural exercise that helps to be physically fit. Hiking is economical and convenient, and it doesn't need special equipment. Crete is the best place to go hiking. The best places to hike in Crete are Ha Gorge, Samaria Gorge, and Topolia Gorge. Ha Gorge is on the west slope of the Thrypti mountain range. It exits east of Vasiliki village in Ierapetra, Lassithi Crete. The Ha Gorge is considered the most beautiful technical gorge in Crete. Samaria Gorge is in Southwest Crete in the regional unit of Chania. It was created by a tiny river between the White Mountains and Mt. Volakias. The cost to hike Samaria Gorge from Chania is €41.33. The travel duration is 14 hours. A full day-trek in Samaria Gorge from Rethymnon costs €34.27. The hike duration is 12 hours. Topolia Gorge is located at the westernmost point of the Chania prefecture in the inland region of Kissamos. Topolia Gorge starts in the town of Topolia and ends up adjacent to the village of Koutsomatados, in a lush valley, after travelling around 1.5 metres. It takes roughly an hour to stroll the relatively easy distance down the gorge. Additionally, before hiking in Crete, it is essential to know all the needed information to have a successful and memorable hike. The best time to walk in Crete is during spring and autumn. Spring in Crete is from March to May, while autumn is from September to November. Moreover, it is essential to be physically ready before hiking to make the hike safer. Bringing the right sets of clothes and equipment is one of the most crucial parts of getting ready for a hike. Some must-bring essentials for hiking in Crete are comfortable hiking boots, walking poles, a hat, sunglasses, warm clothes, a light jacket, sunscreen, a swimsuit, and a towel. Furthermore, trails in Crete are able to be completed with or without a guide. Hiking in Crete has advantages and disadvantages. The benefits of hiking in Crete include short courses for beginners; some trails are easy to moderate and help to execute the physical exercise. The disadvantages of hiking in Crete are: not suitable for small kids, exhausting, and safety is not guaranteed.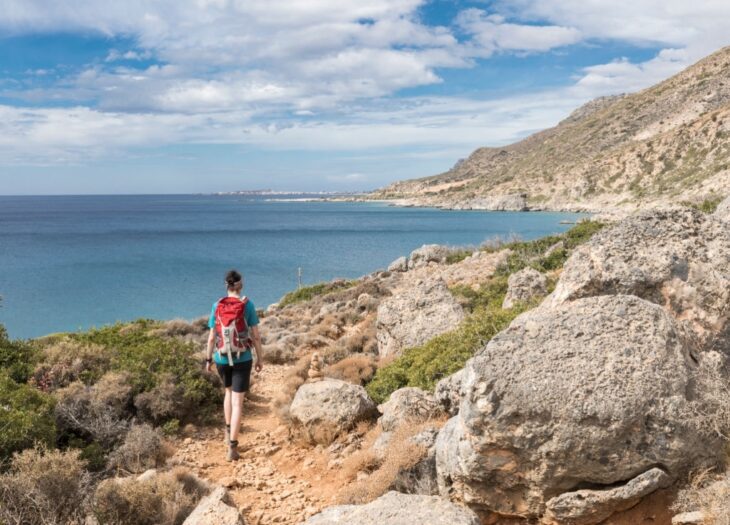 2. Cycling
Cycling is a sport or activity of riding a bicycle. Crete is becoming popular with cyclists, whether road bike, mountain bike, e-bike, or touring bike since it is very mountainous. Crete's canyons, mountains, and roads are ideal for mountain biking and cycling. Some of the best places to go cycling in Crete are Hersonissos, Gouves, Stalida, Malia, Kokkini Chani, Heraklion, Sissi, Elounda, Agios Nikolas, and Istro. Bike rentals in Crete make it convenient and easy for those who want to experience cycling in Crete. The cost of renting a bike in Crete depends on the number of renting days and the type of bike. For example, renting a Road Bike costs €25 good for 1 to 2 days, €23 good for 3 to 5 days, €21 good for 6 to 10 days, and €18 good for 11 days or more. Renting an E-bike BH Rebel Lynx costs €40 for 1 to 2 days, €35 good for 3 to 5 days, €30 for 6 to 10 days, and request for pricing for 11 days or more. Additionally, there are tips when cycling in Crete, including wearing proper cycling attire and bringing water and food. Some essentials are a map, pump, spare inner tubes, and tire repair kit. There are advantages and disadvantages of cycling in Crete. The advantages of cycling in Crete are that it is enjoyable, a form of exercise, and connects with nature. The disadvantages are exhausting, sometimes dangerous, and lead to injury.
3. Horseback riding
Horseback riding is the activity of riding a horse for enjoyment or exercise. In Crete, it is possible to do horseback riding available for children and adults, for beginners and advanced. There are tours in Crete that offer horse riding lessons and tours. There are instructors to guide the riders. Some of the best places to do horseback riding in Crete are the south coast of Rethymnon, Hersonissos, Plakias Beach, Samaria Gorge, and Giouchtas mountain. Moreover, the cost of horseback riding in Crete depends on the duration. Horseback riding tours vary in length and riding pace. For example, horseback riding in Plakias Beach costs €80 per head, and the ride duration is 2 hours. Riding a horse on the East Coastline costs €60 per head, and the ride duration is one and a half hours. In Old Water Mill, it costs €120 per head, and the ride duration is 4 hours. Horseback riding in Crete has many options, including beach rides, day treks for experienced riders, multi-day riding holidays, horse riding for beginners, and riding horses and hiking in the White mountains. There are things to know before horseback riding in Crete, such as flip-flops or sandals are not allowed; horseback riding in sand and gravel is ideal for skilled riders; some of the guided mini safari trips include swimming on horseback; multi-day riding holidays are only suitable for professional riders. The advantages of horseback riding in Crete are: it gives a unique experience, connects to nature, and makes the rider healthy and fit. The disadvantages of horseback riding in Crete are: expensive, quite dangerous, and physically exhausting.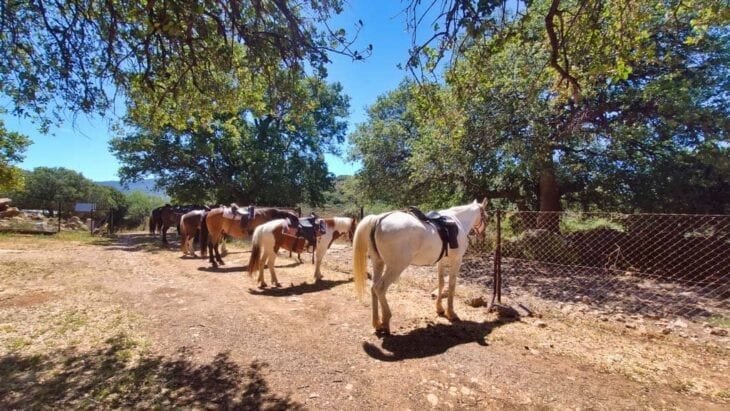 4. Rock Climbing
Rock climbing is where participants climb up, down, or through natural rocks or artificial rock walls. The objective is to reach the summit or the endpoint of the route without falling. Rock climbing uses ropes and other special equipment. Crete is the largest island in Greece and contains a great deal of rock. There are many excellent rock climbing spots in Crete, such as Kapetaniana, Agiofarango, Dikti, Chania, Mount Gigilos, Marmara, and Tersanas Cave. Kapetaniana is the best place for rock climbing in Crete. Furthermore, the cost of climbing in Crete depends on the climbing company, the number of days, and the location. For example, a 3-day rock climbing in Crete costs €360 per head, with inclusions such as free camping and transport. Another example is the private rock climbing in Therissos Gorge Chania with a guide, which costs €100 for 11 to 17 years old, while €100 to €185 for 18 to 65 years old. Rock climbing has a different difficulty level. In Dikti, the most challenging rock climbing route is around 6a+, and the rest ranges from 5a to 5b+. In Kapetaniana, the difficulty level ranges from 3b to 8a. In addition, rock climbing in Crete doesn't require any climbing experience since they have routes for beginners. September to May is the ideal month to do rock climbing in Crete. The advantages of rock climbing in Crete are it trains strength and endurance; strengthens the muscles; restores peace of mind, and gains new social connections. The disadvantages are that it is risky and exhausting.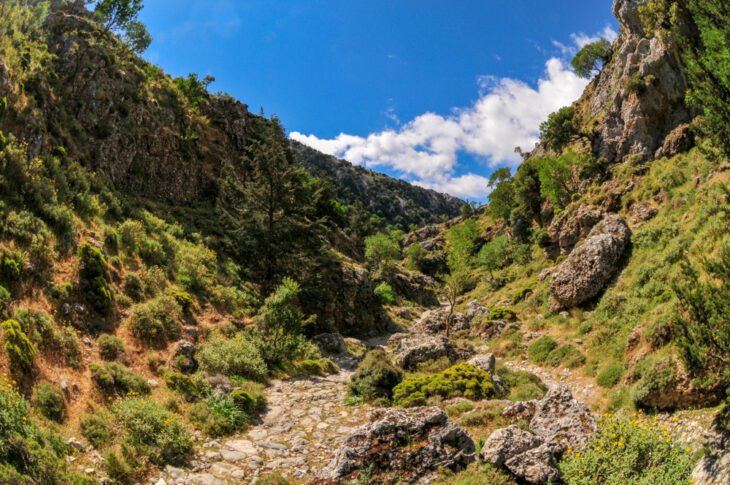 5. Canyoning
Canyoning or Canyoneering is a type of mountaineering that includes exploring canyons utilising various outdoor activity techniques, such as climbing, scrambling, walking, jumping, rappelling, and swimming. Canyoning is typically executed in isolated and rugged settings and requires navigational skills. It is ideal to do Canyoning into the bedrock stone, forming narrow gorges with various drops, sculpted walls, or waterfalls. Crete has diverse breathtaking gorges to do Canyoning. Some of the 10 best Crete gorges you need to visit are Ha gorge, Tsoutsouras, and Kalami. Ari gorge. There are two options to do Canyoning in Crete: dry Canyoning and wet Canyoning. The cost of Canyoning in Crete depends on the canyon, age, and group size. Dry and wet Canyoning in Crete for eight years old costs €89, suitable for 5 to 7 hours. While dry and wet, Canyoning for eight years old to 12 years old costs €80.10, suitable for 5 hours to 7 hours. The ideal time to do dry Canyoning in Crete is from April to October, and wet Canyoning is perfect from April to mid-July. Furthermore, there are things to know before Canyoning in Crete, especially for beginners. It is essential to prepare the body before Canyoning. To qualify, participate in a gorge walking or canyon scrambling to help become comfortable moving over slippery rocks in fast-flowing water. While doing Canyoning, take as much time as needed and don't rush. Most significantly, listen to the guide. The most important thing is to wear proper gear, such as canyoning shoes, harnesses, helmets, ropes, headlamps, descenders, and carabiners. The advantages of Canyoning in Crete are it helps to gain stamina, meet new people, connect to nature, and learn new skills. The disadvantages are it is prone to accidents such as heat exhaustion, hypothermia, drowning, falling, and getting lost.
6. Rafting
Rafting is a form of recreational activity using an inflatable raft to navigate a river or other body of water. The difficulty level of rafting depends on the current of the water. Rafting is typically by group. Crete is not a place that jumps to most minds regarding water rafting. However, Crete is known as mountainous, and when there are mountains, it often has gorges. The best place to do rafting in Crete is at Ha Gorge. Ha Gorge is on Crete's eastern side. Aside from that, Samaria Gorge and Kiliaris River are other options. Kiliaris River has two routes for rafting, and their cost is different. The first route costs €35 per head. The distance is 2 kilometres, with a difficulty level of 1 to 2. The rafting duration for the first route is 1 hour and 15 minutes. In comparison, the second route costs €45 per head. The distance is 4 kilometres, with a level of 1 to 2. The rafting duration for the second route is 1 hour and 40 minutes. Before rafting in Crete, it is essential to prepare physically and mentally. Wear a proper rafting outfit and gear for safety. Lastly, know all the swimming techniques. The advantages of rafting are it gives unique adventure, is excellent for cardio and muscles, and boosts confidence. The disadvantages are, it is dangerous and prone to accidents and injuries.
7. Bird watching
Bird watching in Crete is going to remote and unpopulated areas in Crete, such as mountains, gorges, and lakes, to look for birds. Some of the birds in Crete are eagles, vultures, and falcons. Lake Kournas, Frangocastello, Faneromeni Lake, Rouvas Gorge, Plakias, Thripti Birdwatching Site, Zakros Gorge, and Kourtaliotiko Gorge are some of the popular birding sites in Crete. Aside from those sites, The Bramiana Reservoir inland from Ierapetra is one of the best spots to watch birds of Crete, especially birds of prey, gulls, migratory birds, and Eleanora's Falcon. The cost of bird watching in Crete depends on the site and the group size. For example, for a group of 4, it costs €399. In addition, the best time to watch birds in Crete is during spring, which is from mid-March to mid-May, and autumn, which is from September to October. The best time of the day to watch the bird is between dawn and 11 AM. Birds are most active in the morning. Furthermore, to prepare for bird watching in Crete, pack comfortable clothes, bring sunscreen, check the weather, and binoculars. The advantages of bird watching in Crete are that it relieves stress and clears minds, is an excellent experience for kids, raises awareness of environmental issues, and is inexpensive. The disadvantages are time-consuming, discouraging at the beginning, sometimes leads to disappointments, and needs a lot of patience.
8. Sailing
Sailing is an activity or sport in which a boat is manipulated by wind power instead of engines. Sailing in Crete is intensely popular since there are various routes available. In Crete, it is possible to sail for a day or book a whole holiday on a yacht. The best places to sail in Crete are the Gulf of Mirabello, Spinalonga Island, Heraklion, Rethymnon, Gramvousa Island, and Balos Lagoon. Sailing is open to everyone at any price range. There are half and full-day guided tours. For a full-day tour, food and drinks are provided. Hiring sailing ships cost more. For example, for Heraklion, the half and full-day tour cost starts from €70. For hiking private sailing ships, it costs €700 for a half-day and €850 for a full-day. The private tour includes a captain, food, and drinks. Furthermore, there are factors to consider before booking a sailing tour. First, put in mind that Crete is wide. It takes several hours to drive from the north-western to the north-eastern point. Therefore, it is not worth booking a sailing trip from Chania to Souda, or vice versa, if coming from Heraklion. In short, check the location first before booking. Second, consider the schedule and type of trip. Expect to encounter a crowd if not planning to book for private tours, especially during the summer months. It is recommended to spend 8 hours, if not planning to spend long hours, on the boat. Lastly, avoid booking more than 48 hours if there is no prior sailing experience or have an inflexible schedule. The advantage of sailing in Crete is choosing tour buddies, while the disadvantage is sailing is not ideal for those who quickly get motion sickness.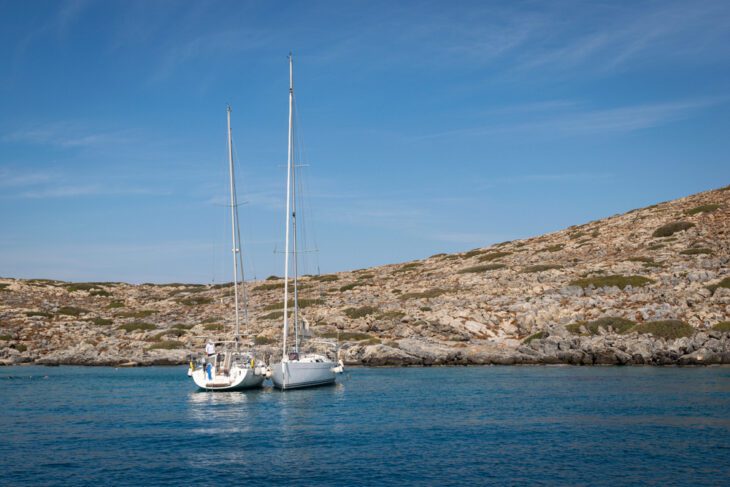 9. Caving
Caving is a recreational pastime of exploring caves or underground caverns. Crete has various and diverse caves, and all of them are a must-visit. Most of the caves and caverns in Crete are open to the public and able to explore. There are approximately 2000 caves on the island of Crete. Some of the best places to do caving in Crete are Milatos Cave, Matala Cave, Cave of Zeus, Melidoni Cave, Agia Sofia Cave, Skotino Cave, and Cave of Psychros. Most of the caves in Crete cost from €80. For example, caving in Zeus Cave, the price is €82.44 per two adults, including the tour to Lassithi Plateau. It includes the hotel pick up, lunch, water, and mobile ticket and is suitable for a 7 hours tour. Remember, when caving, wear a helmet and attire, always have a buddy, have proper caving gear, test the ropes, bring a first aid kit, and leave markers. Keep in mind that don't go caving when it is running because caves have the possibility of flooding quickly, and it is risky.
10. Sport Tourism
Sports tourism is an essential component of the marketing mix for tourist destinations. Sports tourism is a tour that includes either observing or participating in a sporting event while staying aside from the tourists' usual environment. It is best for those looking for a mixture of athletic activities and relaxation. Aside from basketball, soccer, cycling, golf, martial arts, marathons, paintball, archery, fencing, and shooting are some of the sports in the major cities in Crete. There are various places to do sports tourism in Crete. For example, paintball is available in Chania. There is a field only designed for paintball, and laser tag in the city of Chania called Paintland. It is open every day, from 8 AM to 10 PM. In addition, there are places in Crete designated for archery, such as Parko Toxovolias Artemis Archery near Paleochora. The cost of playing archery in Crete starts from €24.38 per head. It has been available for three years old to 9 years old. The play duration is up to 0 hours and 30 minutes. On the other hand, Elounda and Hersonissos are the best place to play golf. The price to play golf in Crete starts from €20 to €95. Furthermore, before going to any sports tourism in Crete, decide what sports to experience and enjoy since there are many options.
11. Air Sports
Air sports cover a range of aerial activities, such as aerobatics, air racing, bungee jumping and parachuting. Paragliding and skydiving. Some various tours and companies organise air sports, as Crete is mountainous. On the island of Icarus and Daedalus, there are companies that manage contests and offer lessons and even equipment for air sports. Some of the best places to do air sports in Crete are in Chania, Heraklion, and Santorini. The cost of air sports in Crete depends on what sport to do. For example, private paragliding in Crete with an expert instructor costs €132 for 15 minutes. A hot air balloon tour, suitable for groups, costs €253.90 for 3 to 5 hours. In comparison, bungee jumping is available in Hersonissos and Aradena Gorge. In addition, the best time to do air sports in Crete is from April to October. Crete has the best climate for air sports, especially for going, since the environment is drier. The advantage of participating in sport tourism in Crete is it gives a unique experience, and it is best as a form of bonding for family, friends, or partners. The disadvantage of sport tourism is that it is costly. The advantages of air sports in Crete are it is a great way to have fun, provides a unique experience, and builds confidence, motivation, and expertise. The disadvantages are it is risky, there is a high possibility of injury, and the equipment is expensive.
12. Snow sports
Snow sports include skiing, alpine skiing, snowboarding, ski jumping, speed skating, and snowmobiling. In Crete, alpinism, ski mountaineering, and snow kite are well-known snow sports for locals and tourists. The mountains in Crete are ideal for snow sports. Psiloritis, Fragokastello, Elafonisi and Falassarna, and Lefka Ori are some of the best places for ski mountaineering. One of the favourite activities in the Crete mountains during winter is skiing or snowboarding, especially for Cretans. The cost to do snow sports depends on the number of days and what sports. For example, for seven days skiing in Crete, it costs €1,1330 per head. It is a private trip, and the skill level is advanced. On the other hand, the cost to go skiing for a day starts from €10 to €35. Furthermore, winter in Crete usually falls between December to March. In addition, there are a few things to remember when going to do any snow sports, wear appropriate layers, do warm up, follow instructions, wear protective gear, and know the limits. The advantages of doing snow sports in Crete are it improves stamina, improves coordination skills, perfect bonding, and is fun. The disadvantages are that they are exhausting, costly, need some lessons, are time-consuming, and the possibility of having avalanches.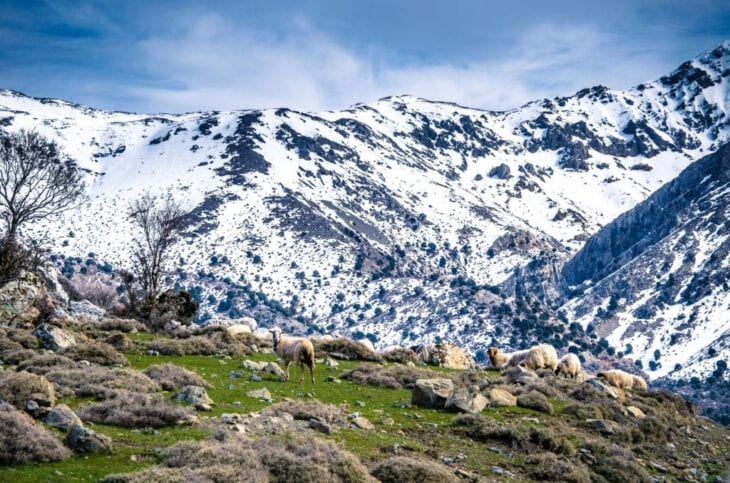 13. Off-road exploration
Off-roading is crossing rugged terrain, roads, and trails. Off-roading means going off and overcoming the beaten path with a vehicle built for punishing driving conditions. The vehicle used for off-road exploration is an all-terrain vehicle (ATV) or truck with custom parts. In Crete, there are off-road and ATV trails, such as in Rethymno, Zeus Cove, Georgioupolis, and Heraklion. Some companies and tours organise off-road expiration within Crete. For example, off-roading from Hersonissos up to Lasithi Plateau and Kera Kardiotissa, back to Hersonissos, costs €151.05, The tour duration is approximately 7 hours. There are ATV rentals in Crete, and the lowest rental price is €40 per day for 150cc or 200cc models. The 425cc and 450cc ATV models cost between €75 per day. Off-road car rentals are available in Crete. For Jeep Wrangler 5 doors, Carbio 4×4 cost €80 per day. For Ford Ranger, the rental price is €67 per day. In addition, the best time to do off-road exploration is during summer. Before doing off-road exploration in Crete, there are tips to know, especially for beginners, such as choosing the right vehicle, attending lessons, and making sure to know your own limits. The gear needed for off-road exploration in Crete are heavy work gloves, jumper cables, torch, shovel, GPS, map, first aid kit, extra clothing, snatch block, tire pressure gauge, air compressor, food, and water. In addition, plan the day, and check the weather condition and the trail difficulty to avoid future problems. Make sure that the vehicle is in good condition. The advantages of doing off-road exploration in Crete are it enhances driving and survival skills, relieves stress, meets new people with a common interest, and strengthens fitness. The disadvantages are challenging, exhausting, and prone to accidents and breakdowns.
14. Explore Old Towns
Exploring old towns is touring the historic towns and villages in Crete. Crete has numerous old towns and villages, such as Chania, Rethymnon, and Heraklion. Chania is along the northwest coast of Crete and is the most popular and beautiful old town in Crete. It has a Mediaeval style and is perfect for walking tours. The name Chania arises to have come into use in the early 13th century. However, it was occupied by Venetians in 1252. There are cafés and bars near the town centre. Every summer, Chania is crowded with travellers looking for beaches or places to relax. In Chania, there are a few beaches, including Agia Marina, Kalami, and Kalives. The Archaeological Museum of Chania and the White Mountains are in Chania. In addition, Rethymnon is a city in Greece, located in Crete and one of the best-kept towns of the Renaissance. Rethymnon holds a lot of the history and traditions of Crete. It was founded when the first findings signify human presence way back post-Minion period, which was 1350 BC to 1250 BC. There are fortifications, mansions, orthodox catholic churches, and mosques in Rethymnon. Furthermore, Heraklion is the largest city in Crete and was founded in 4824 by the Arabs. Heraklion has a marina and an international airport. There are numerous attractions in Heraklion, such as museums, churches, monuments, and other historical places. Moreover, the amount of money or budget to spend for a holiday in Crete is around €81 per day. In addition, there are things to know before spending time in the best Towns and Villages in Crete. Crete has three airports, such as Heraklion International "Nikos Kazantzakis" Airport, Chania International "Daskalogiannis" Airport, and Sitia Public Airport. It is essential to choose the right airport to save time and avoid travelling hours going from one point to another. Book a flight to Chania airport if planning to stay in the west, Sitia airport if staying on the east side, and Heraklion airport if staying on the north side. Moreover, the best time to visit Crete to explore the old towns is between April to early November, and to enjoy the warm water, go between mid-May to early October. The advantages of exploring the old towns in Crete are a dozen sites to explore, discover the history and traditions of Crete, and give a different perspective about Crete. The disadvantage of exploring old towns in Crete is the transportation. Transportation in Crete is quite challenging, especially for those with movement issues. It is recommended to rent a car to explore and tour every old town and attraction in Crete.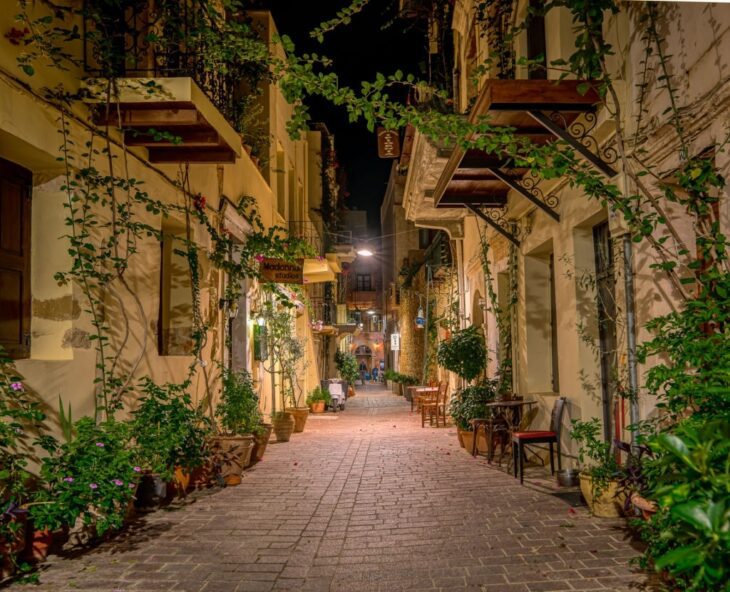 15. Visit Archaeological Museums and Sites
Crete is known for its enormous range of archaeological museums and sites. The archaeological sites and museums in Crete have survived for thousands of years and maintained their beauty. Some archaeological museums and sites in Crete are the Old Town of Chania, the Archaeological Museum of Heraklion, and the Minoan Palace of Knossos. These sites are included in the 13 Most Popular Archaeological Museums in Crete. The island of Crete has a troubled past. Crete sits in the middle of the Mediterranean and has drawn nearly every civilization that has ever controlled the area. The cities of Crete, captured by the Romans, Venetians, and the Ottoman Empire, combine various architectural styles to produce a diverse environment. One of those cities in Chania's Old Town. Chania is a charming town with a different personality thanks to its Venetian villas, Turkish minarets, and fortress walls. Another historical site to explore is the Heraklion Archaeological Museum. Visit the Heraklion Archaeological Museum in the heart of Crete to discover more about the fascinating Minoan past and the items found both on the site and in several other communities all across Crete. Lastly, the remarkable array of archaeological sites and Crete's millennia-old history. The island of Crete is the birthplace of western civilization and home to numerous ancient towns and ruins. The Minoan Palace of Knossos is the most important one. Knossos is a ten-minute drive from Heraklion, the island's capital. Visit the place either early in the morning or shortly after dusk to avoid the crowd of tourists. Crete has a lot more to offer in terms of historical sites. The cost of visiting the archaeological museums and sites in Crete depends on the place, but the entrance fee usually ranges between €2 to €15. At Heraklion Archaeological Museum, the entrance fee is €10; at Archaeological Site, Knossos costs €15, while Archaeological Museum in Chania costs €4. The advantages of visiting the archaeological museums and sites in Crete are there are plenty of sites to explore, learn the history and traditions of Crete, and give a diverse perspective about Crete. The disadvantage is the transportation. Transportation in Crete is sometimes challenging, especially for those with motion issues. It is ideal to rent a car to explore and tour every old town and attraction in Crete.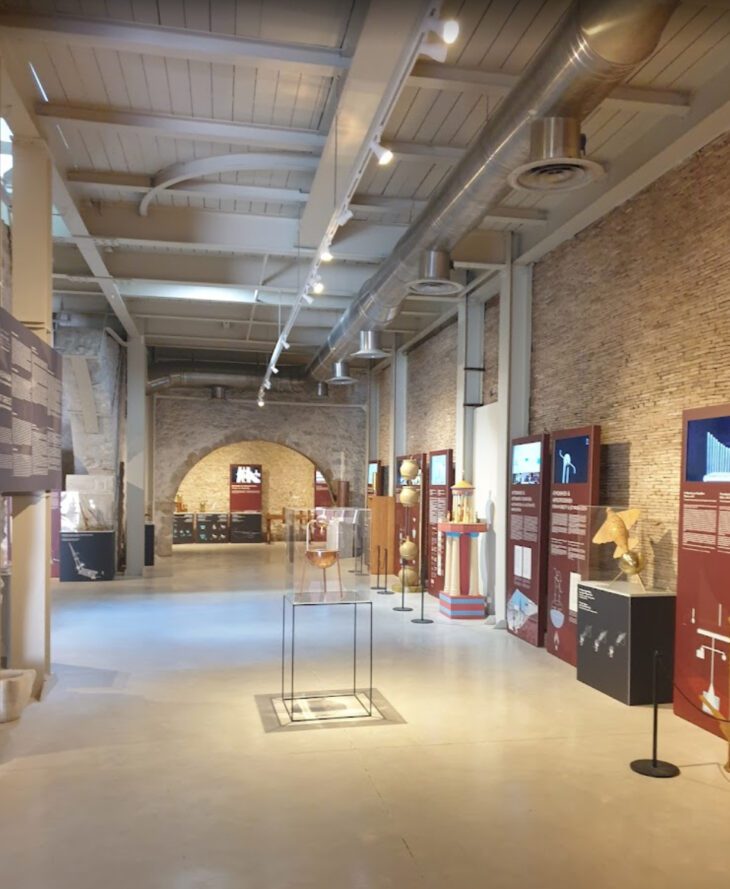 Can you rent a car to move around Crete?
Yes, visitors can rent a car to move around Crete. To move around the places, renting a car is needed. Especially when travelling as a family, renting a car is beneficial to enjoy the beautiful attractions in Crete. Tourists can maximise their time and make their itinerary fit for their liking whenever they're driving a rented car instead of taking public transportation.
What are the factors to consider before renting a car in Crete?
Listed below are the factors to consider before renting a car in Crete.
Insurance. Crete car rental includes insurance for Collision Damage waiver, and a credit or debit card under the driver's name is required as a guarantee. Rental car insurance protects a passenger against the cost of damage when renting a car.
Driver's age. In Crete, the legal age needed for a person to drive a car in Crete is 18 years old. However, to rent a car in Crete the age limit is 21 years old. A driving licence is also required.
Driver's gender. As long as the driver is of the legal age of 18, driving, regardless of gender, driving in Crete is allowed.
Car type. Opting for a smaller car is best when driving in Crete. The main reason is that Greek roads are narrow. There are noticeably smaller cars on the streets too. However, there are other factors to consider and help How to Choose the Right Car to Rent in Crete. There are activities in Crete, such as off-road exploration, in which Four-Wheel Drive (4WD) is needed. 4WD is known for more rugged terrain and typically consists of low and high options.
Documents needed for renting a car. Most people think the only necessary document for renting a car is a driving licence. However, a debit or credit card with the driver's name must be provided.
How much does a car rental in Crete cost?
The car rental cost in Crete varies depending on the location, the number of passengers, itinerary, car type, and duration. The average price of Crete Car Rental is around €30 to €40 per day. Renting a car for a whole week will cost an average of €250 while renting for the weekend will cost around €78. Affordable car rentals in Crete vary depending on the car type.