Renting a car when you are traveling in Greece is one of the most important parts of making sure that you enjoy your time in the country. Having a rental car with you ensures that you have something convenient to help you run around the island and see all it offers. And most of all, renting a car in Greece gives you the freedom to visit various destinations on your terms, which is what traveling is all about.
But before you even schedule a car hire from Chania Airport or from your destinations, it's most likely that you already have a picture of what you would like to rent. However, you might have some confusion or questions about what the different car types and classes actually mean when ti comes to renting a vehicle.
This guide will walk you through different Greece car rental choices to assist you in making a well-informed decision.
Car Rental Types in Greece
Economy Cars
If you're traveling on a budget and want a nice, comfortable car with enough room for one person or a family of 4, you'll want to check out economy cars.
Economy cars are for travelers on a low-budget vacation but still want to enjoy the benefits of the convenience of a rental car. Or perhaps you want to spend the bulk of your vacation funds on lodging, or delicious Greek food.
Compact Cars
The second car rental type in Greece is the compact cars category, which usually features extra room for both luggage and legs. Compact cars are slightly larger than economy cars and come in a variety of comfortable options.
Some of the different options include 2-door coupes, hatchbacks, and wagons, among others that offer you some more space. If you are looking for the best way to travel to your destination and back, then compact cars can deliver such an experience.
Mid-Size Cars
People have different plans when visiting Greece including touring short to longer destinations. If you fall under the latter traveling category of tourists, it would be best to rent a car that can sustain your travel comfortably, especially if you're in a group or plan on doing a lot of shopping.
When you travel long distances, you need a spacious car for both your passengers and luggage as well. And that's exactly what mid-size cars in Greece can get you.
Full-Size or Large Cars
As you can tell by now, most car rental choices in Greece vary by size first before exploring other different factors. Large is exactly a step upwards from mid-size cars because they can handle up to about five passengers depending on the model.
These cars also have more features and more spacious luggage space for all your traveling essentials. Some of the categories that you can find in full-size or large cars in Greece include 4-door sedans, crossovers, and wagons, among other options.
SUVs or Vans
If you have more passengers, especially a group of children, then renting an SUV or a minivan can be the best way to explore the country further.
Both SUVs and vans can offer you comfortable and ampler space for sitting and even more space for your luggage.
Luxury Cars
The last Greece car rental choice in this list includes luxurious cars, which enable you to travel in style and comfort. The cars in this category are usually premium vehicles, and you can rent them if you want to experience that superior treatment as you visit the beautiful destinations of the country.
Now that you know about the various options available, we assume it will be easier and more accurate to select a car of your choice. That said, the following is a comparison that might further help you decide.
Compact Vs Large Cars
In most cases, people either travel in small or large groups. Here, we'll compare two of the most common Greece car rental choices that come from both the compact and large car categories. These cars include the Toyota Aygo, which is one of the most affordable, and the Volkswagen Golf, which is the larger option.
So, which of these two types of vehicles is better?
First, one of the most notable and appealing differences between these two cars is that the Toyota Aygo consumes less fuel regardless of where you are traveling. This isn't the same case when it comes to the Volkswagen Golf.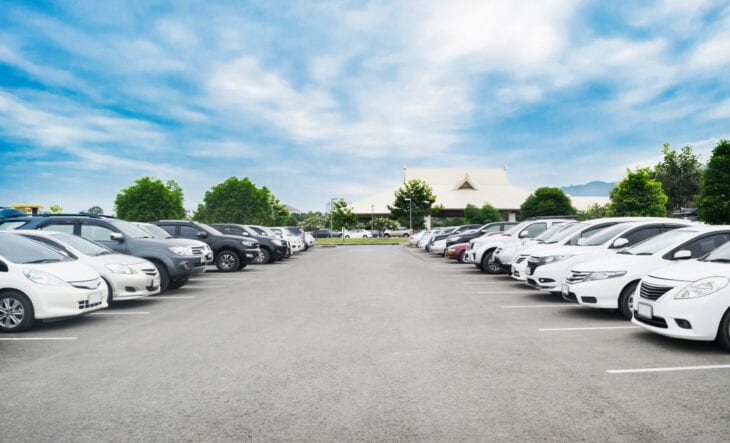 But if you are looking for something that can offer you more seating capacity, engine power, and efficient speeds on the road, it would be best to go with the Volkswagen Golf. These cars serve their purposes quite well.
Therefore, choosing between the two will most likely depend on your preference, budget, and needs when you are traveling.
Hopefully, the comprehensive information above on different car rental types in Greece will adequately assist you in making a well-informed decision when considering renting a car.
Of course, you can hop on over to our catalog and see the entire fleet we offer right here.