Agios Nikolaos is one among the most attractive destination and a must visit one during Cretan holidays. Is different when compared to the other Cretan islands. It consists of ancient remains, hilly region, beaches and beautiful villages and farms. Situated 58 kms from Heraklion, Agios Nikolaos is best explored with a rental car. It is only when you choose the right car rental company in Agios Nikolaos, you travel to East Crete & Agios Nikolaos will become cosy and affordable.
Agios Nikolaos is a small town with bustling vacations during the summer. The climate here is warm and tropical. This town has three faces to the sea, making it look like a peninsula. Long beaches, beach resorts, walkways, authentic Greek cafes and restaurants and food taverns specializing in Greek souvenirs are a special here.
Ammos, Kitroplatia (that is closest to town centre) and Havania are some of the favourite beaches of all the travellers. Agios Nikolaos is also an important shopping destination where you can shop till you drop. Mugs, miscellany apparel, Chinaware, house décor and Greek delicacies are available to buy here at affordable rates
Why Hire a Car in Agios Nikolaos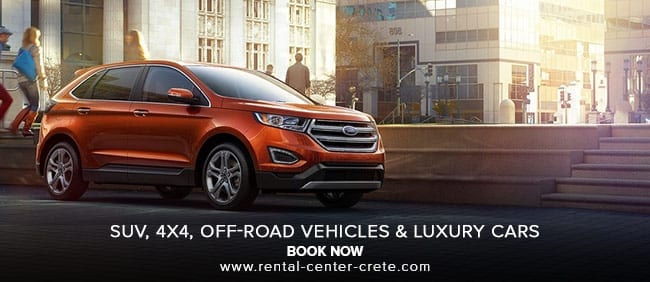 When you are touring in Agios Nikolaos, the best transport option is to car hire. It is affordable and many car rental agencies operating all over Crete are mostly based in Heraklion so that you can directly drive to Agios Nikolaos in a matter of a few hours without any need to wait for the local transport.
During the summer (peak season), Agios Nikolaos is overcrowded by tourists, hence one may waste a lot of time waiting for the local transport like trains and buses. When you hire a car, you can happily drive all across the town and also to its nearby villages where the local village markets a great attraction.
One must visit the ancient sites of the Elounda and Plaka villages, Spinalonga islands and more. The roads to these attractions are well-laid thus it makes the travel really effortless and fun. Every attraction is just about 15 minute's drive from the other if you cover it with a rented car
Agios Nikolaos is not a party town like other locations of Crete, but you can enjoy a serene holiday here. For honeymooners, this town is perfect as it has a clustered population of tourists and there are also a lot of marine drive options