The second-largest city in Crete, after the capital city of Heraklion, Chania boasts an ancient and incredible history and mythical heritage. And one of the more tangible aspects of this long and vivid historical legacy would be Chania's fantastic catalog of culinary delights.
Chania, known for stunning vistas of the turquoise sea and pastel buildings that evoke Venetian, arabesque, and even Roman architecture and design, also has a thing or two up its sleeve in regards to preparing good eats.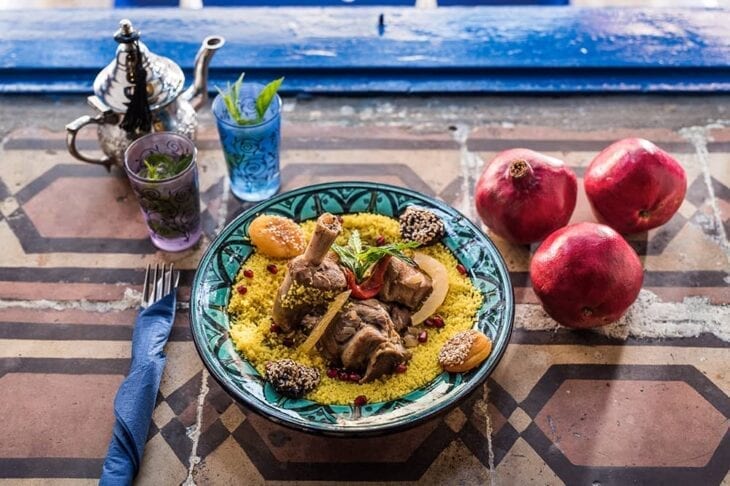 Pastel buildings and unforgettable plates in Chania
This diverse city is fun to explore in your very own Chania rental car or on foot if your accommodations are close by. But among the incredible attractions are restaurants and cafes that dot the city like gemstones.
Let's find out more about this fascinating and vibrant Cretan city and learn more about what it has to offer an interested and hungry traveler.
Chania, past, and present
Archeological excavations in Chania have uncovered a treasure trove of incredible artifacts. Many of which suggest the city has been home to humans since Neolithic times.
From the Minoan period, the city saw an influx of settlers from other parts of the Greek world and eventually came under Roman rule.
The city then passed to Byzantine rulership before becoming part of the Arab world. Venetians then moved in, introduced many architectural designs, and constructed a large shipyard that can be visited today.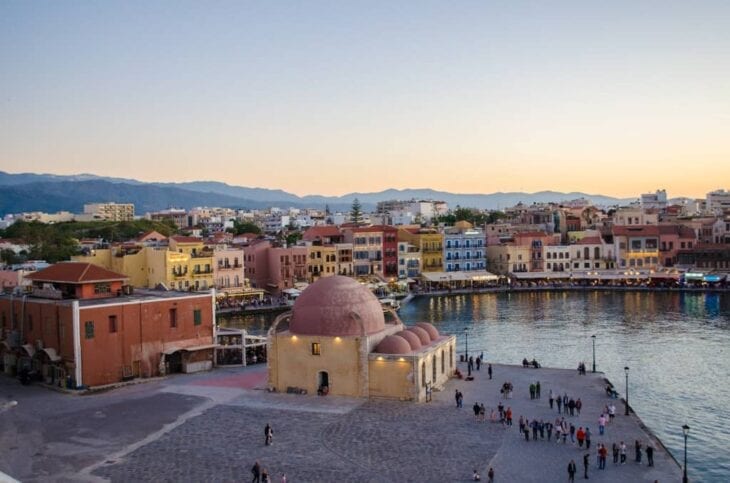 Next, the Ottoman empire obtained the island after a long and heavy siege that even the famous Venetian walls (which still stand) could not defend against.
After the overthrow of Ottoman rule on the island, Crete enjoyed a few years of somewhat relative peace before facing a Nazi invasion in World War II during the Battle of Crete in 1941.
Today, the city bears a rich tapestry of history, culture, sites, sounds, and experiences. Oh, and let us not forget the food! Chania sports many attractions such as the traditional old town with winding alleyways and charming shops, cafes, and restaurants where you can spend time lounging.
The Venetian walls and fortifications can still be visited, as can many fountains, churches, and other historic and beautiful buildings in Chania. And if traversing the whole island seems daunting, don't forget to rent a car to sight-see in luxury!
As for perusing our gallery of choice restaurants, let us see what the island has to offer by way of gastronomic attractions to visit.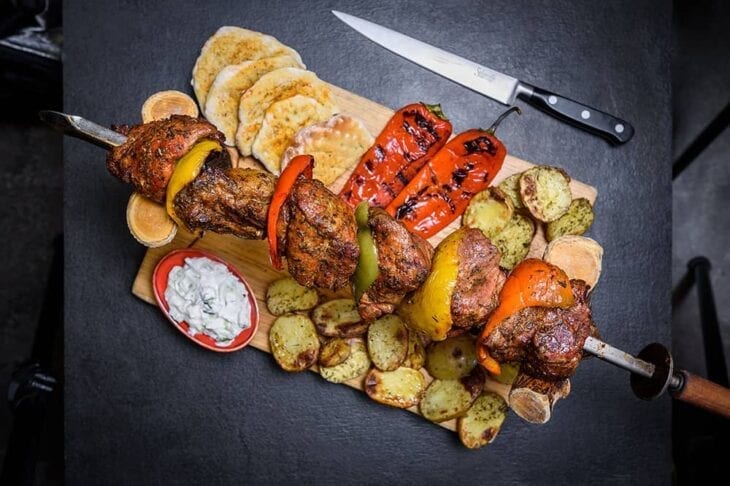 Where to eat in Chania
Barraki
This late-night haunt is perfect for night owls or those who are planning to or coming back from exploring Crete's nightlife and want to grab a bite to eat! The ambiance is to die for, with waterfront seating and exquisite service.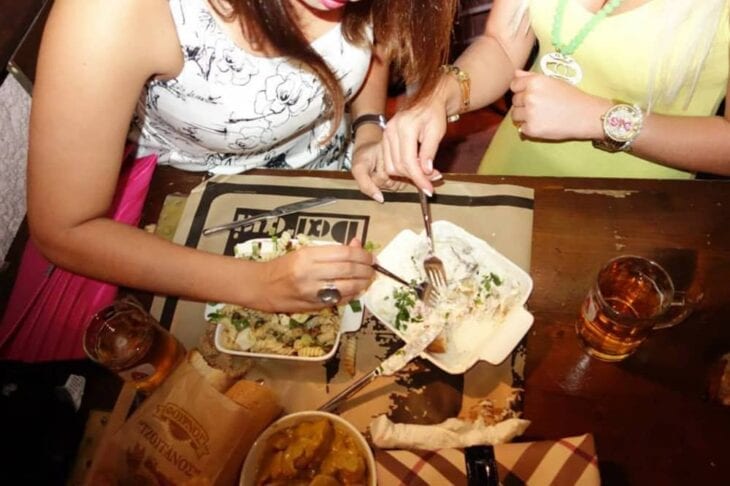 Music calms the senses as you enjoy the food here, and as for the drinks? The rakomelo is Barraki's specialty. This beverage is a super version of raki and said to cure coughs and sore throats, too!
Link to their site here.
To Monastiri Tou Karolou
Found in the cafe and restaurant studded street of Chatzimichalis Dalianis, To Monastiri Tou Karolou is a must-visit. And while it houses a modern restaurant, the building itself was constructed in the 16th century, where it functioned as a Catholic monastery.
When the island became an Ottoman subject, the monastery was closed and turned into a residence instead. Today, it hosts a unique and impressive restaurant. This restaurant also features a studio of sculpture art and an exhibition space on the first floor.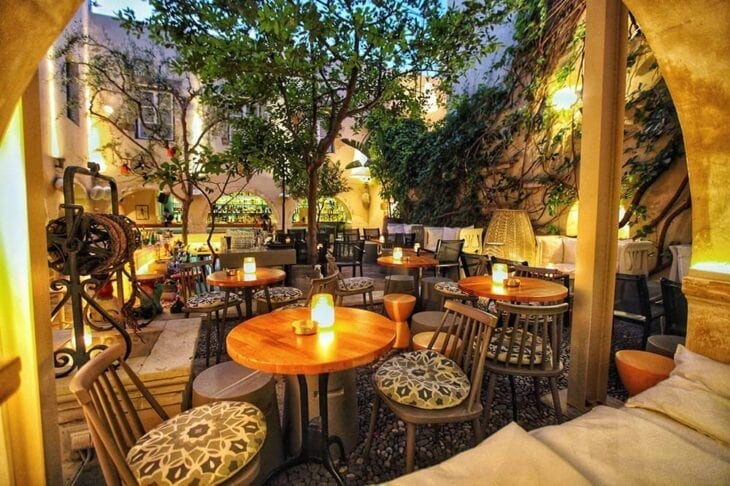 The atmosphere here is remarkable and worthy of a visit or two.
Link to their site.
Well of the Turk
Evoking the Turkish cultural heritage of the island's history, Well of the Turk specializes in dishes more akin to Middle-Eastern cuisine. Well of the Turk offers up some intriguing delights along with some mainland Greek treats to keep things interesting.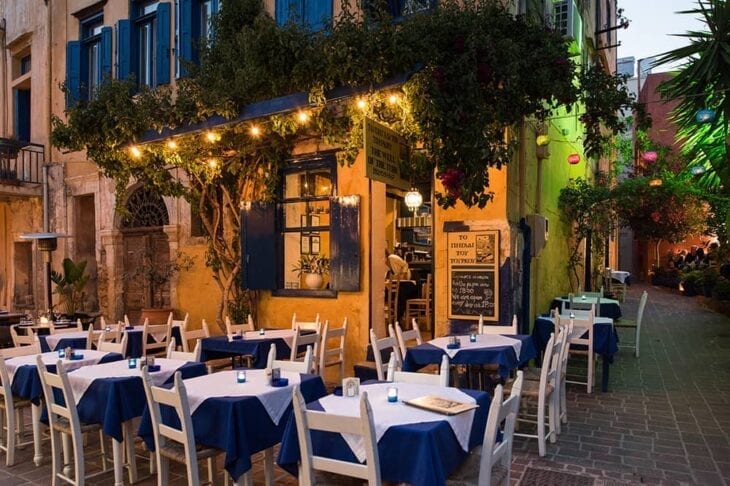 And not only are the dishes something to experience, but the outdoor seating at this locale brings the atmosphere to a whole new level. Sit outside and chat long into the afternoon or evening here at this superb restaurant.
Link to their site.
Chalkina
Found in Chania's old city, Chalkina is a lovely restaurant specialising in classic Cretan cuisine. Come here to try some mouthwatering mezes, which are similar to bruschetta and other appetizers, but if bruschetta and said appetizers starred in their own Greek myths.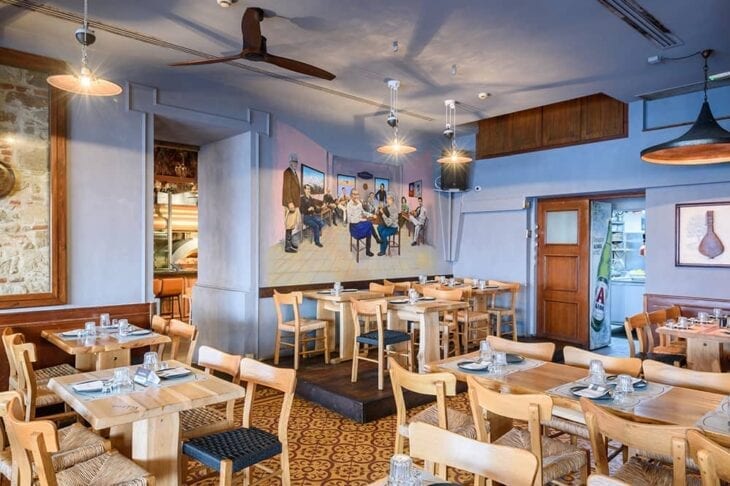 And for those feeling a bit more adventurous with their appetite, hohlioi bourbouristoi, which is Cretan escargot, are not to be passed up. To wash it all down, most places supply raki, a type of brandy digestif made from the remains of wine preparation.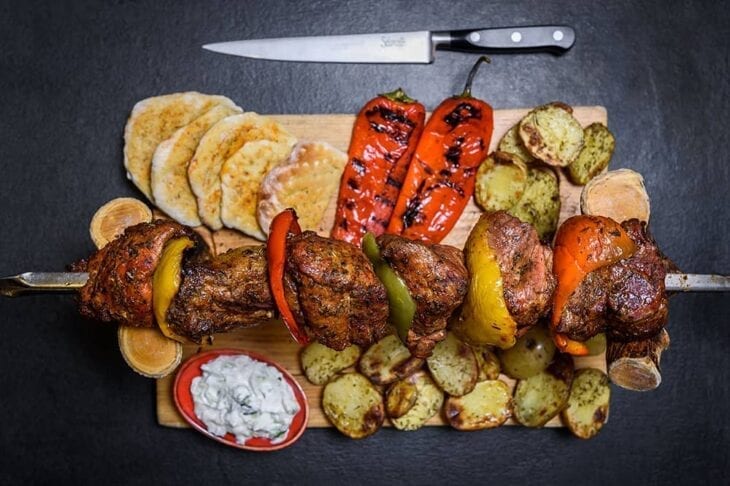 However, at Chalkina, raki is sometimes known as tsikoudia. Oh, and rakomelo, that is, if you feel a slight tickle in your throat from all the sight-seeing and potential night-time escapades!
Link to their site.
Prassein Aloga
Another charming alleyway restaurant, Prassein Aloga is a place where the philosophy is to act unconventionally, and unconventional is right at this unique setting featuring an outdoor atmosphere and minute and wondrous details.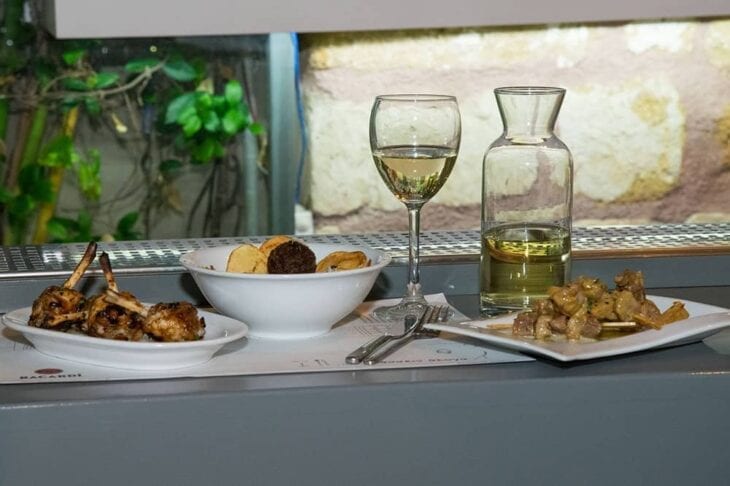 Greek music, shots of raki and rakomelo, and plates of mezes can make any afternoon or evening unforgettable, or very forgettable depending on just how much raki (it's strong).
Other dishes to try include some of the cheeses, and pork dishes served up with rum and raisins. As if there wasn't already enough booze!
Link to their site.
63 Mezedoscholeion
Have you fallen in love with meze on your visit to Chania? We don't blame you and in fact, welcome to the club! But for those who find themselves in the old city in search of delectable Cretan dishes come to 63 Mezedoscholeion, or "School of Meze".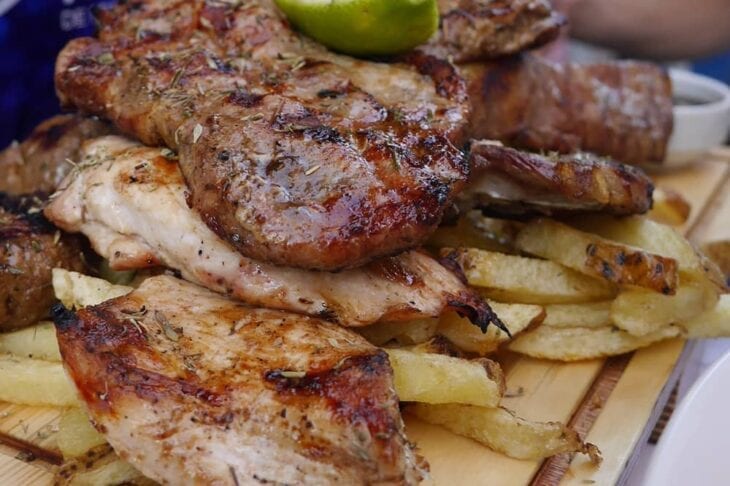 Cretan dishes like apaki, kolokithokeftedes which are similar to courgette balls, chicken dishes, and wine on top of wine all make this alleyway haunt one lively experience. And what's another reason to visit 63 Mezedoscholeion? They offer a special strawberry flavored rakomelo. In case you want something a bit fruity to chase your aromatic, delectable, and flavorful meals!
Link to their site.
Xilouris (Ta Neoria)
And of course, what would be a visit to this very famous port city without a little bit of seafood and fish to bring the fruits of the sea to you? This waterfront restaurant is a popular place for tourists and locals alike. Try the taramosalata, a fish-based meze.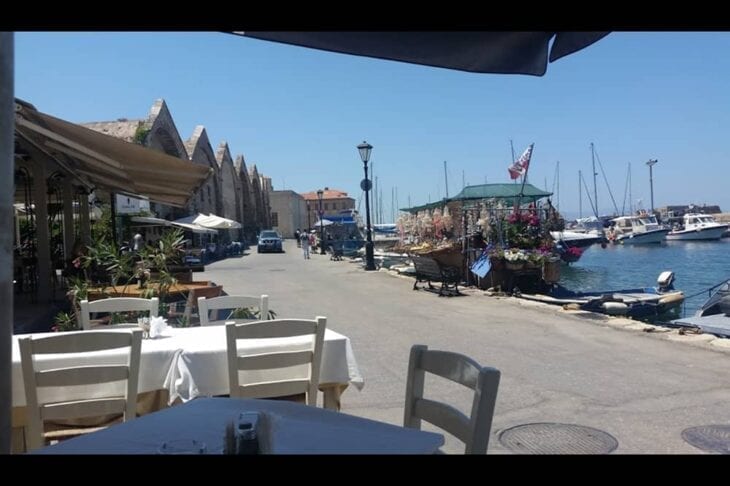 Local wines make up a large catalog of different and amazing bottles to choose from, though of course, tsikoudia or raki is always in supply. This restaurant is located near the Venetian shipyards and is a spot not to miss when you visit Chania.
Link to their site.
Chania, an eternal city
From its beginnings long ago, through an epic, mythic, and lively history, Chania continues to amaze and ooze allure. And that isn't to mention the incredible food to be found in this port city!
Come and explore the alleyways and portside restaurants to get a taste for what Chania has to offer. Whether you call it raki or tsikoudia, Chania is the city to see!