As one of the most popular tourist destinations in Crete, the city of Heraklion has everything you need for a crazy night of adventure. Whether you are looking for a cheap drink in a cozy place or a fancy cocktail with a live DJ in the room, Heraklion is just for you!
The Best Picks in the City
After a long day of exploring museums and other historical sites, what could be better than kicking back with a cold drink? Heraklion has an array of pubs and bars to suit everyone's needs. You can experience exquisite drinks, delicious Cretan food, and even meet new friends. Here's a list of our topic picks:
Parko – The Outdoor Experience
If you don't like cramped bars with loud music but rather a carefree atmosphere with outdoor seating and great drinks, Parko Outdoor Experience is your best bet. This restaurant/bar has a great menu full of local dishes and refreshing beverages. Although they're more known for serving the best coffee in Heraklion, their cocktails, martinis, and other alcoholic beverages are not to be missed!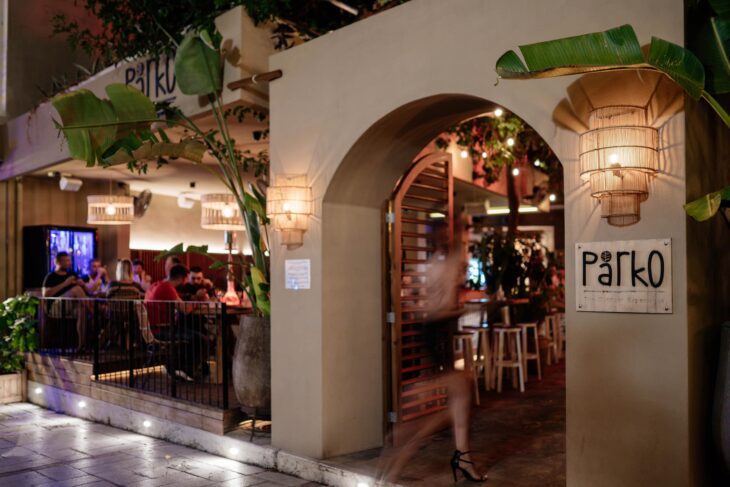 The place is also surrounded by lush vegetation, with green trees and colorful flowers, making it ideal for a romantic date or, even better – an evening with friends. In addition, their staff is welcoming and friendly. If you're looking for a nice place to enjoy an evening, this is it.
Address: Milatou 1-11, Iraklio
Website: https://www.facebook.com/parko240/
The Bitters Bar
Inspired by the 1920's theme and the prohibition era, The Bitters Bar is a newer addition to the bar scene in Heraklion. It has a 1920's-style décor with tan walls and elegant lighting that give it a classic feel. They have a wide range of specialty handmade cocktails as well as other drinks from all over the world.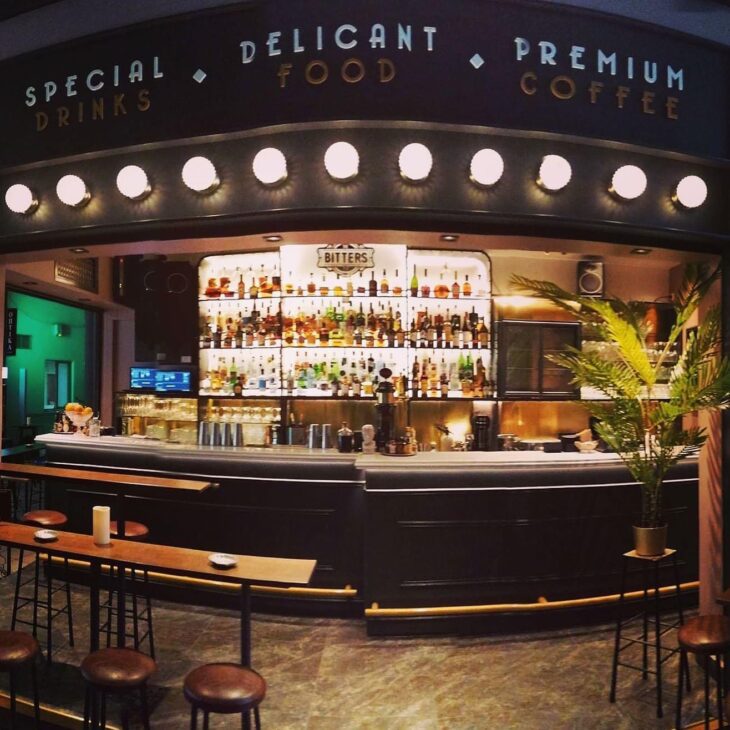 On top of these offered high-quality drinks, the music this bar plays is ideal for everyone. It ranges from classic jazz to modern hip-hop, making this a hot spot for all music lovers.
Homemade marmalades are another highlight you'll love about the bar, which you'll always find beside your drink. Their marmalades are a must-try and really make their beverages stand out from the rest. This is one of those places you'll want to visit again and again.
Address: Idis 25, Iraklio
Website: https://www.facebook.com/TheBittersBar/
Xalavro OpenBar
Located right at the heart of Heraklion, Xalavro OpenBar is another open space bar that you should check out.
Among the things that make this bar unique is that it sprang from the remains of an old house from the 1900s, giving it an antique feel. The décor is likewise vintage, with low lighting, old stone walls, flower pots on roof beams, and window ledges turned into tables that will make you feel like you're back in time.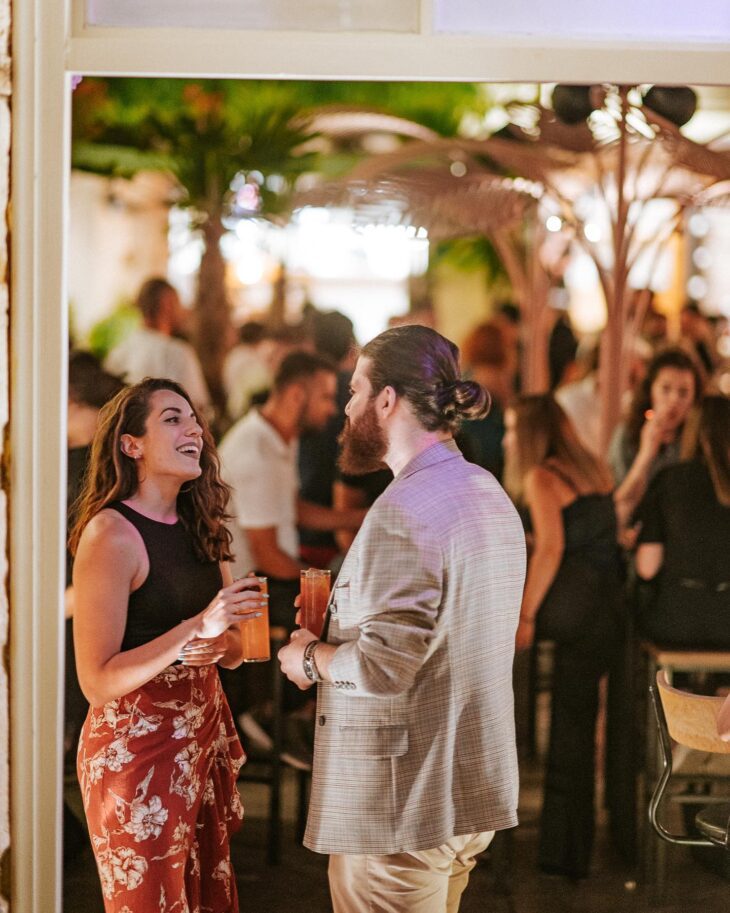 Despite the old vibe, it still gives off a luxurious ambiance, making it the perfect place to grab a drink with friends or family. The drinks menu is even extensive and includes everything from wines and signature cocktails to shots and shooters.
Notably, Xalavro OpenBar hosts a Cocktail Festival every summer, where you can sample some of the greatest drinks prepared by bartenders from across the world.
Address: 10 Milatou Street
Website: https://www.xalavro.gr/
Beer O'Clock Rock Bistro
As an American-themed rock pub and cafe, Beer O'Clock is the best place to hang out with friends. It's a very energetic, fun spot where you can eat and drink while listening to good rock music. In addition, you'll be able to experience over a hundred different beers here and even taste the best burgers the city has to offer.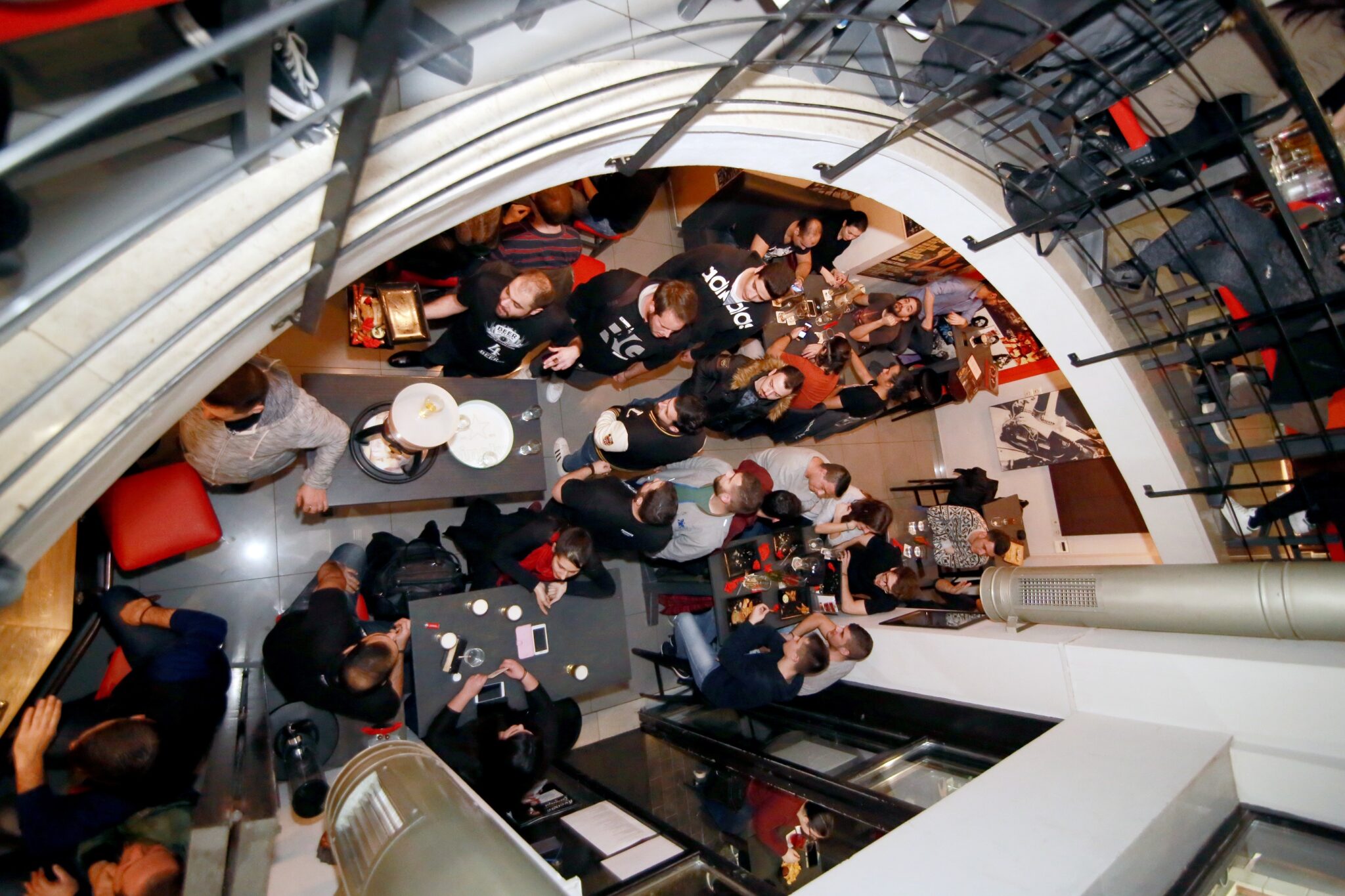 If you are unsure about which drink to try, the courteous staff will always assist you in making your decision. Pay close attention to the Cretan beer labels so you can pick out the best beverage to make your night complete.
To make things even better, visit during their happy hour, 4 PM to 8 PM, where they provide good discounts and amazing treats. Although the service might be a bit slow at times, it's still on the high side, guaranteeing a pleasant experience with your friends.
Address: Par. Minotavrou, Iraklio 712 02
Website: https://www.beeroclock.gr/
Think Tank
his wonderful espresso-wine bar is housed in a magnificent neoclassical structure with a lovely patio. It's a great place to chill out on a hot summer night or during any season with friends and family.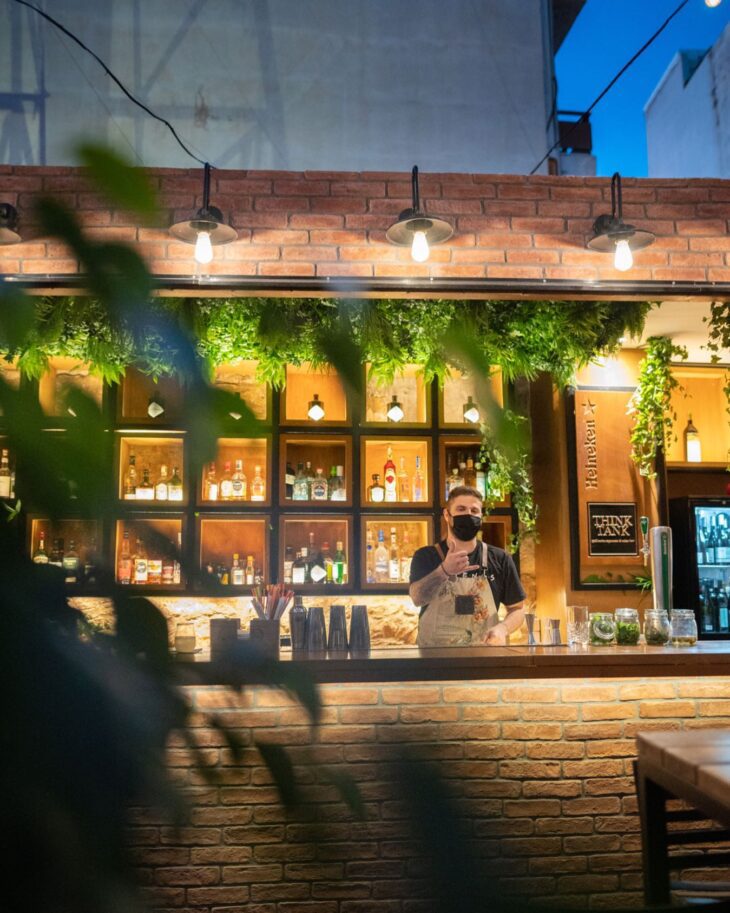 he skilled barista will prepare an exceptional coffee of your choosing, and the sommelier will assist you in selecting a local wine from their specially picked wine cabinet.
If you plan to go on a relaxed date, you can also make a reservation for a table at the terrace. You'll love the vintage feel that this bar gives off while enjoying a good drink with someone you love.
Every so often, the pub also hosts wine tasting events, so you'll surely be in for a treat if you attend one.
Address: Andreou Kritis 7, Iraklio 712 02
Website: https://www.facebook.com/ThinkTank.gr/
Wets & Drys Days and Nights
Among the top-rated bars found in Heraklion, Wets & Drys Days and Nights is a unique place with an old-time vibe that will surely give you and your companions a good time.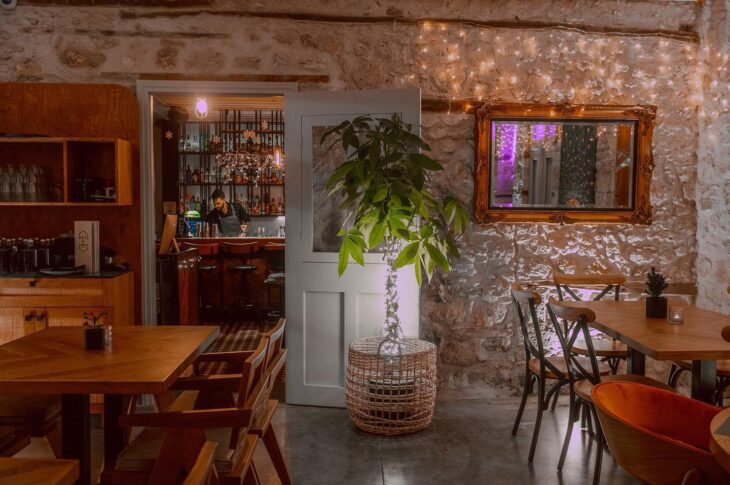 his speakeasy bar will transport you back to the golden era of the 1920s. It's a fantastic spot to have a drink because of the outstanding interior design and nice Jazz and Blues music it offers. The bar provides an incredible selection of drinks, both classical and signature ones.
heir exquisite Familiar Stranger cocktail is often a crowd favorite, earning the distinction of being one of the best drinks in all of Heraklion.
Address: Korai 7 -9, Iraklio 712 02
Website: https://www.facebook.com/wetsanddrys/
Opus Wine Bar
If you're more of a laid-back person, Opus Wine Bar is the perfect place for you. This cozy bar offers a wide assortment of wine, and its staff is incredibly amiable. It's a great spot to have a glass of wine with friends, family, or even your partner. You'll also find some awesome light bites accompanying the beverages on their menu at affordable prices.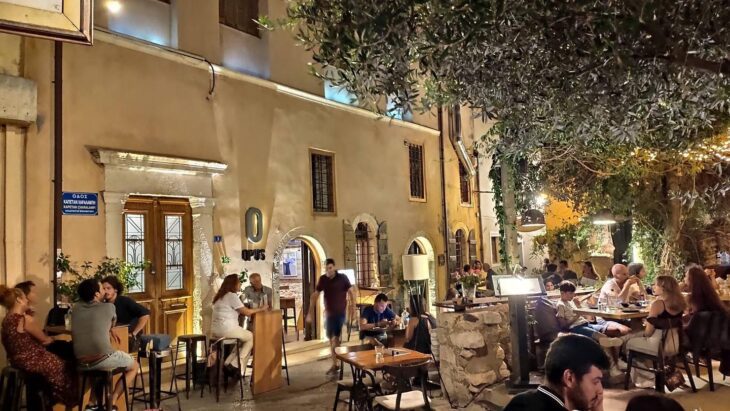 his wine bar is hidden along the alleys of Heraklion's central area, making it even more of an intimate and exceptional place to go. It's perfect for those who just want to have a relaxing night with good drinks and food.
Address: Capetan Charalampi 3, Iraklio 712 02
Website: https://www.facebook.com/opuswbc/
Stone Project Cocktail Bar
Stone Project Cocktail Bar is a wonderful location with a good atmosphere. You can get your favorite cocktail here, prepared by dedicated bartenders. Enjoy a hiatus from the bustling city, or just have a chat with friends while tasting some of the best drinks around.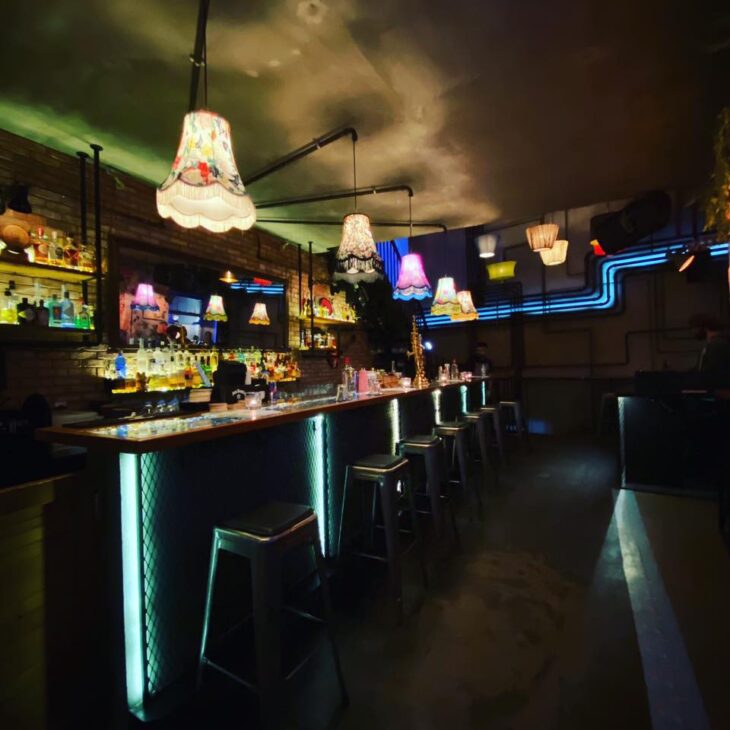 If you're down for it, you can try their famous Mastiha Sour and get a taste of true Greece. Both locals and tourists love this drink, and it's a fantastic choice for any occasion.
Not only does Stone Project Cocktail Bar provide excellent service, but they also offer exquisite music by some of Crete's greatest DJs. Every Sunday from 6 PM to 9 PM, they also have a happy hour where you can get one free cocktail of your preference.
Address: Korai 14, Iraklio
Website: https://www.facebook.com/StoneCocktailBar/
Swing Thing
his dynamic bar offers some of the finest and creative cocktails in the city. You can discover new drinks that you've never tried before with their vast range of cocktails. Their baristas and bartenders are always mixing up new and unique drinks that'll keep you coming back for more.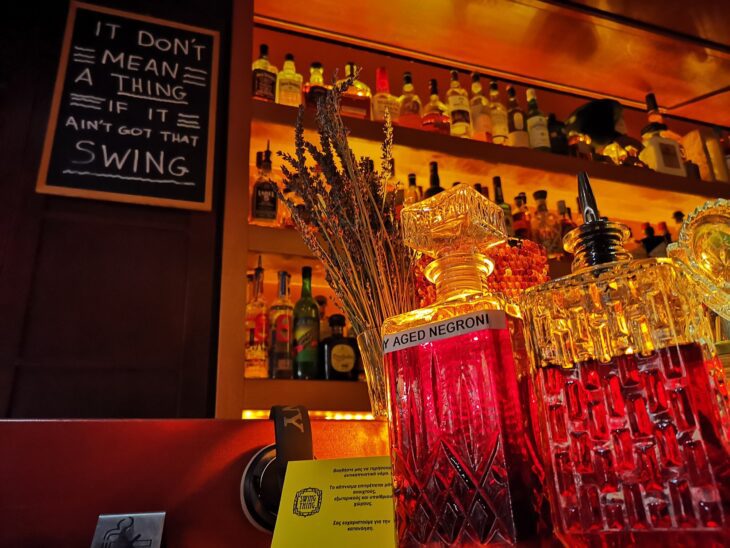 When you're here, you're certain to have a good time because of the retro music and chill vibes surrounding the place. Each drink served has its own backstory, and the bartenders will gladly reveal all the mysteries of cocktail creation to you.
If you're in a hurry, check out their takeout Cocktail List, which is ideal for parking your car in front of any Heraklion beach, switching on the stereo, and enjoying your night in a more private setting.
Address: 13 Arkoleontos Street
Website: http://www.swingthing.gr/
Top Beach Bars and Pubs to Visit close to Heraklion
It's certainly fun to have a good drink with friends around the city of Heraklion. However, nothing compares to the experience of sipping your cocktail by the beach while watching the sunset over the horizon. Many bars and pubs in Heraklion cater to people who want to sit back, relax, and enjoy the view.
Fortunately, there are various beachside bars and pubs that offer fantastic drinks and excellent music in a beautiful atmosphere for an unforgettable experience. Check them out below:
Shenanigans Irish Pub
An Irish pub with a laid-back vibe, Shenanigans is the perfect spot to chat with friends while enjoying some cold beer. The place is known for its wide variety of exquisite beers that you can enjoy much more than just once. It also offers a great view of the Cretan sea, presenting it as an ideal location for a fantastic time in Heraklion.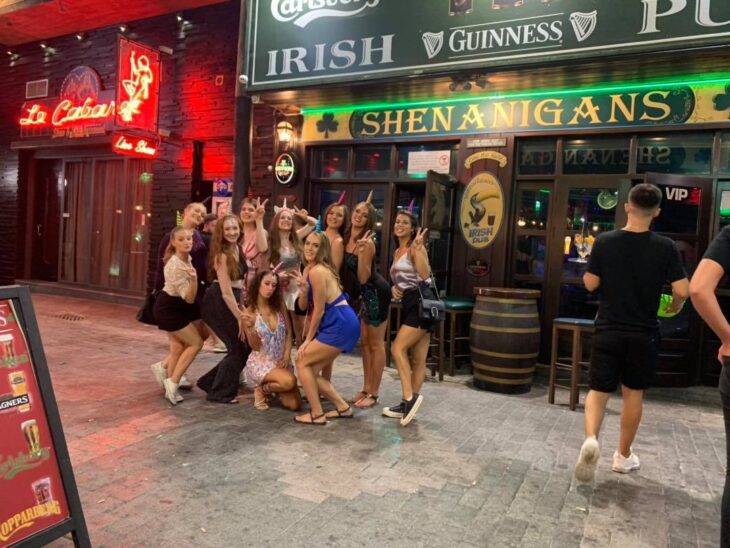 heir bartender will happily assist you in making your pick from their extensive beer selection and will even treat you to a couple of shots of classic Greek tsipouro.
If you aren't a fan of beer, don't worry since they also offer Strongbow Cider. The drink is quite popular with tourists and locals as it's a great way to keep your cool during those hot summer afternoons.
Address: Beach Road, Agias Paraskevis 50, Hersonissos Port
Website: https://www.facebook.com/pages/category/Pub/Shenanigans-Irish-Pub/
Nefeli Café Bar
he Nefeli Café Bar is a great place to grab a drink and taste some delicious Greek food. You can relax and enjoy the front-row sea view while sipping on one of their unique and artistically prepared cocktails. The cafe bar gives off an elegant yet casual vibe, so it's a great place to unwind after a long day of exploring Heraklion.

In addition, their staff is very welcoming and friendly, so there is no doubt that your visit will be an enjoyable one. They also provide complimentary snacks and popcorn, as well as a small carafe of handmade raki.
With a combination of good music, excellent drinks, and a great view of the sea, Nefeli Café Bar is one bar you cannot miss out on.
Address: Agia Pelagia Beach
Website: https://www.facebook.com/nefelicafebar/
Kahlua Beach Bar
While there are indeed hundreds of bars in Hersonissos, the Kahlua Beach Bar offers you a different experience that's unlike any other.
In this beach bar, you can dip your toes in the sand while feeling the wave splash against your legs as you relax and enjoy a refreshing cocktail. The view of the Cretan Sea is a bonus and will certainly add an extra layer of excitement to your night.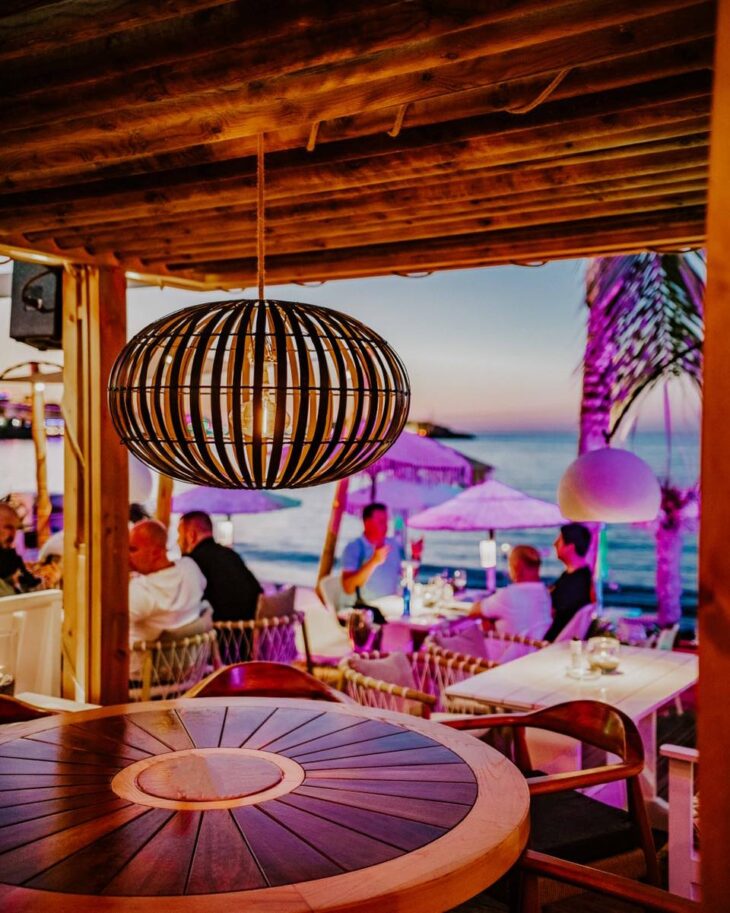 hey have a large range of drinks and meals on their menu. You can even taste their signature drink, Kahlua Sour Martini that's bound to make you want more. In addition, the bar offers premium service, fantastic music, and summery vibes, all of which guarantee a pleasurable stay.
Address: 25 Martiou & Pampoudaki, Hersonissos
Website: https://www.facebook.com/kahluaseaside/
Del Mar Café Bar
Offering a gorgeous view over the pristine Agia Pelagia bay, the Del Mar Café Bar is the perfect place to hang with your friends while enjoying a nice glass of wine or cocktail.
hey have an extensive variety of drinks, including cocktails, wines, beers, and even coffee, so you can pick whatever suits your taste. The service here is outstanding as their staff is remarkable in ensuring customers are having a great time.
he soothing sound of waves breaking across the coast will encourage you to stay longer, and their Strawberry Daiquiri will allow you to fully immerse yourself in paradise.
Address: Agia Pelagia Beach
Website: https://business.facebook.com/DelMarAgiaPelagia/
The Trap
he trap is one of the best bars known to locals in Koutouloufari . With their affordable prices and tasty drinks, The Trap will provide you with a night out to remember in Koutouloufari. Their staff is very entertaining, and they love to interact with customers, which makes the experience in their bar even better.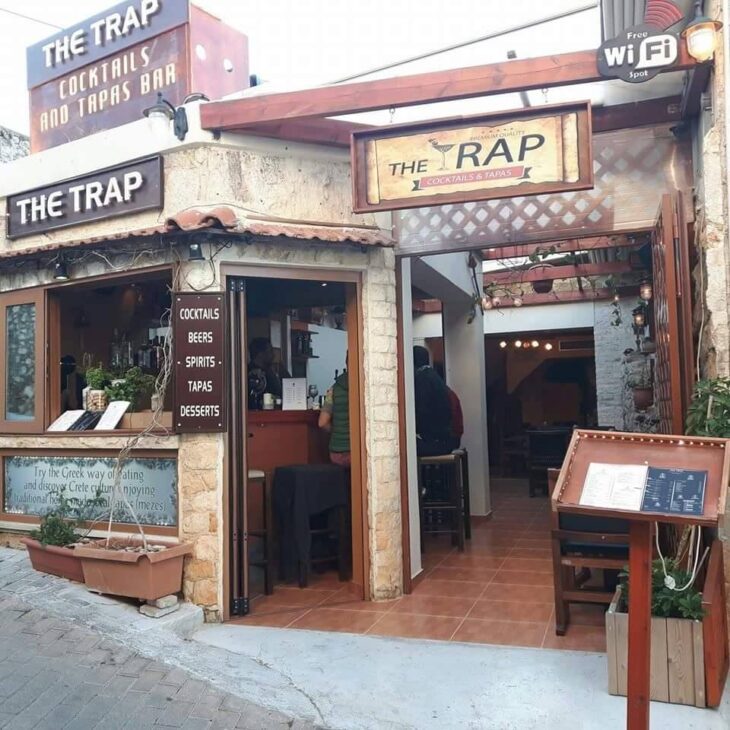 his bar has an amazing atmosphere and is very popular in the summertime since it's built next to the beach. Although their drink selection is limited, the bartender is always eager to create a special cocktail just for you. Their traditional Spicy Mango drink is also a must-try, so don't forget to ask for it when you visit.
Address: Agiou Vasiliou 58, Koutouloufari, Hersonissos
Website: https://www.facebook.com/The-Trap-1533712916642426/
Nisos Beach Bar
If you're tired of the noisy bars in Malia, Nisos Beach Bar is the perfect place for you. Offering great cocktails and drinks, this bar will make you forget all about your worries while you let yourself be carried away by the relaxed vibe of the place.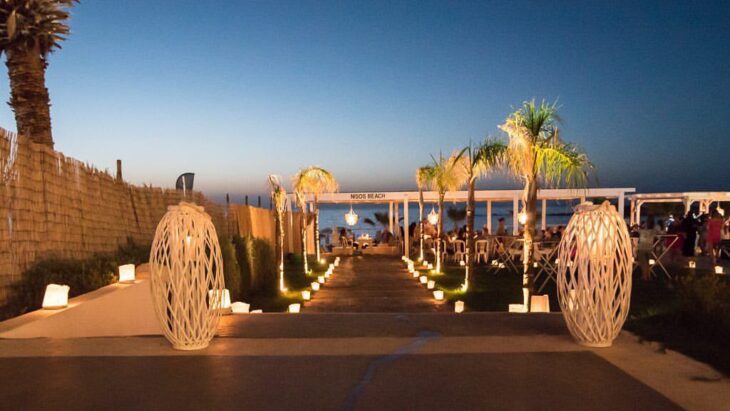 he bar has a stunning view of the sea with a classy, laid-back atmosphere that will make your visit even more memorable. The decision is yours whether you want to relax on a tropical-style patio or sunbathe on a comfy sun couch. And if you include their amazing drinks to the mix, your day will certainly be complete.
Whatsmore, live DJs and crazy beach parties all add up to make this bar one of the hippest hangouts in Heraklion.
Address: Afenti Christou, 700 05, Malia
Website: https://www.facebook.com/nisosbeach/
Zoo Bar Malia
Zoo Bar is a fantastic spot to unwind with friends while sipping on a drink. The vibrant jungle-styled theme will capture your interest right away. Aside from that, their excellent service and friendly personnel will not let you down, giving you a wonderful overall experience.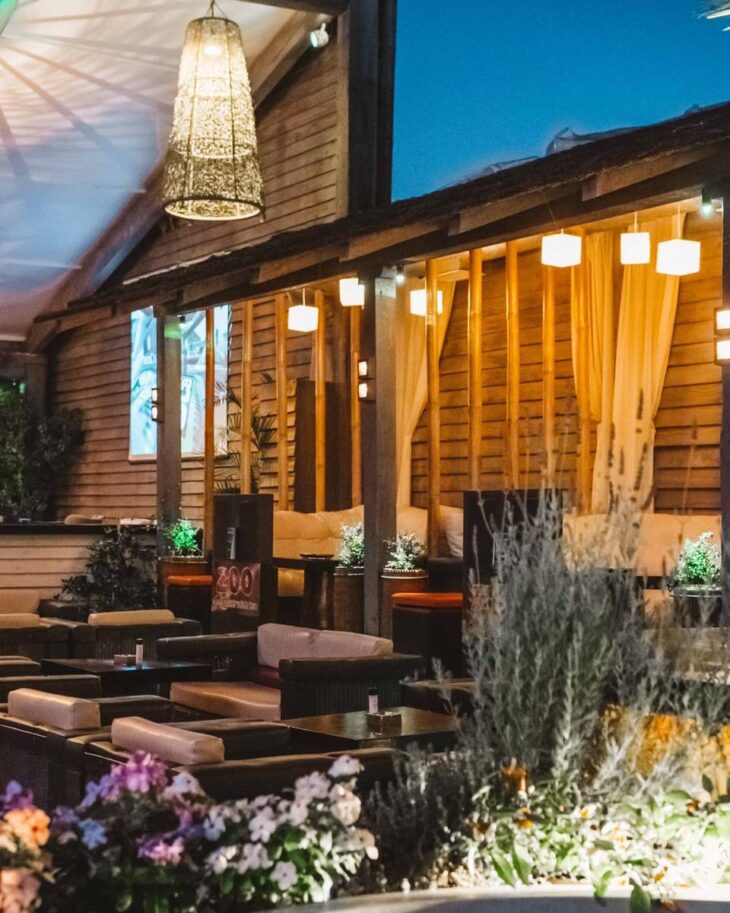 The bar serves a wide variety of traditional and unique cocktails, as well as tasty finger foods. Passion Fruit Mojito, a cocktail prepared with white rum, lemon juice, sugar syrup, and fresh passion fruit pulp, is one of the most popular drinks tourists and locals love around here.
You can smoke shisha, have a quiet conversation with your partner, drink your heart out, dance with friends or simply enjoy the view of the harbor; you'll never run out of things to do in Zoo Bar Malia!
Address: Dimokratias 117, Malia
Website: http://zoobarmalia.com/