Bali is an ideal beach town for people who want a relaxing beach holiday. Besides being beautiful, it is very convenient – you will find everything you need in Bali, including shops and a variety of tavernas. In this guide you will find everything you need to know about Bali.
Everything You Need to Know About Bali – Crete
Where is Bali, Crete Located?
Bali is a gorgeous beach resort located on the north coast of Crete, between Rethymno and Heraklion. It's 30 km from Rethymno and 45 km from Heraklion, and convenient to reach from anywhere. Bali is tucked into its own eastward-facing cove.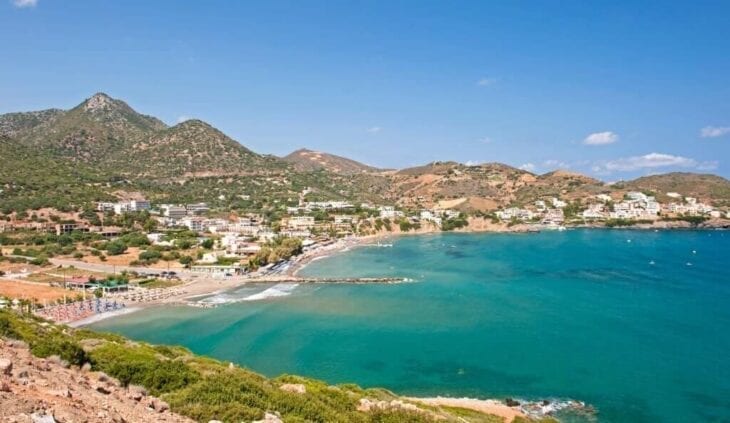 How to Get to Bali, Crete
Bali is one of the easiest places to reach in Crete. If you are flying into Heraklion's Nikos Kazantzakis International Airport, you can pick up a car at the rental center directly at the airport and be on the road in no time or just book a car rental in Bali and Rental Center Crete will bring it to your hotel. The drive will be about 45 minutes. If you're taking a ferry to the port of Rethymno, then a car can be waiting for you in the port. The drive will take you about a half an hour. In both cases, the road is good and the drive is lovely.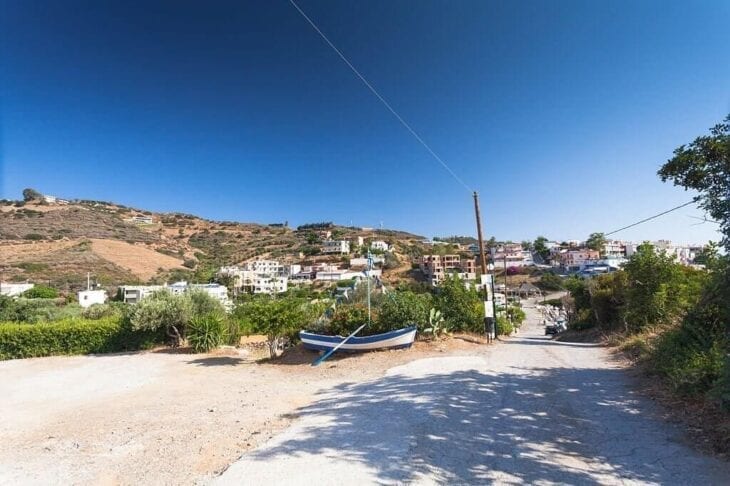 If you would like to take the KTEL public bus, there are frequent trips throughout the day. For schedules, check here.
The History of Bali, Crete
This charming bay that faces east – meaning generally has calm seas – was a sleepy fishing village. But because it is so lovely, and the waters so very friendly, it was a prime location for touristic development. It is now both charming and also convenient for visitors. This region of Crete has a long Venetian heritage, which you will see both in nearby Rethymno and in Heraklion. Each of these port cities is characterised by a charming Venetian influence in the architecture, giving them a romantic mood. Many centuries before that, this was the Crete of the Minoans, the advanced Bronze Age civilization that flourished from 2700 to 1450 BC. Bali itself is on the site of the ancient Roman city of Astale.
What to See and Do in Bali
Since Bali is so conveniently located, it also makes an ideal home base for enjoying nearby activities and interesting excursions.
Enjoy Beach Holiday – Gorgeous Beaches Near Bali, Crete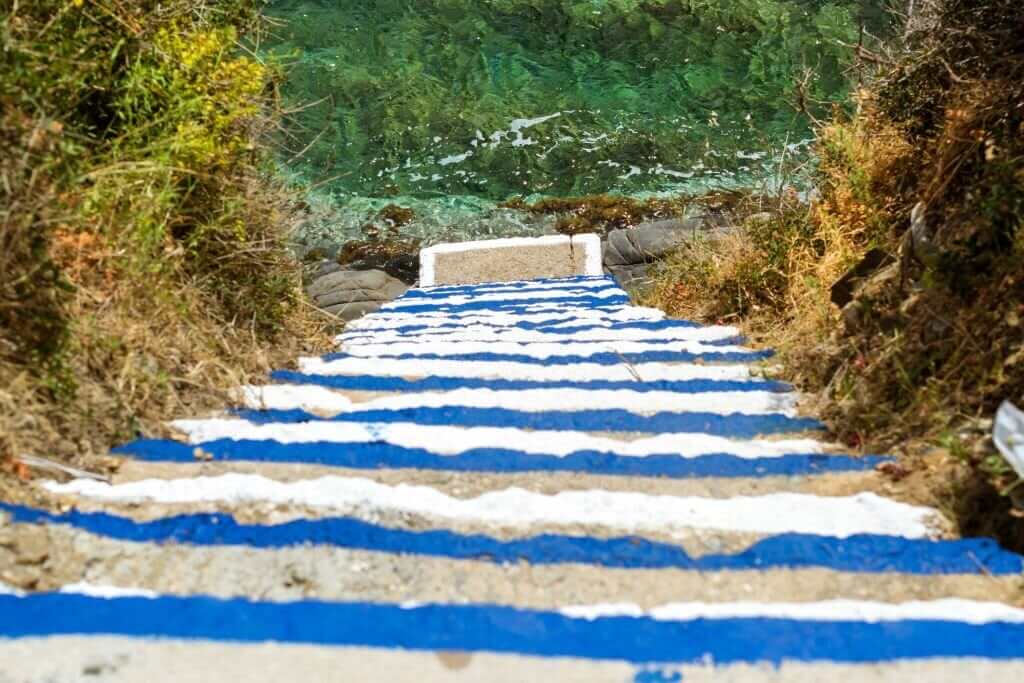 Bali itself has lovely beaches. There are actually three bays in Bali – in the first you'll find a lovely pebble beach called Livadi beach, a few tavernas, and a luxury hotel. The second bay is the center of Bali, where you will find more tavernas, plus shops, and more hotels and places to stay, as well as a harbor. The small beach here – called Varkotopos – has shallow waters and is very kid-friendly. Further along, you'll find the popular Limani beach. The third bay is wonderful for swimming and is called Karavostasis Beach. This is the smallest and the loveliest of bays.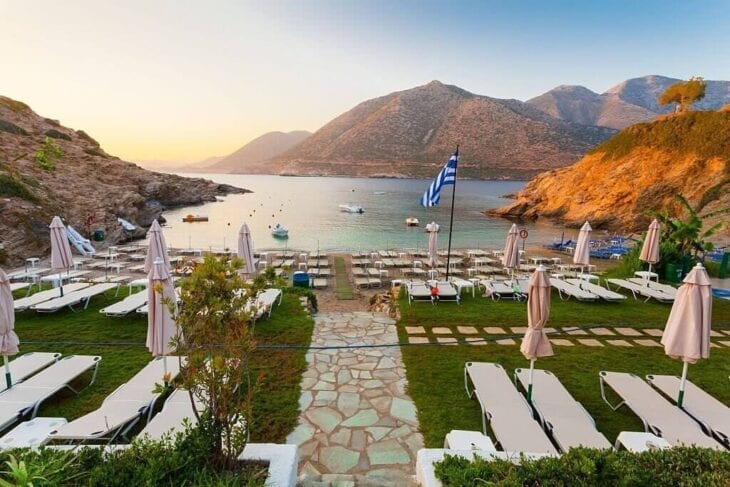 This area of the north coast of Crete is studded with one lovely beach after another.
Beaches East of Bali
To the east, you'll find Glaros, Kalo Chorafi, Alminda, and Pera Gallini – all with a 10 – 15 minute drive from Bali.
Glaros is particularly charming, with a small islet. This beach is more secluded, and is accessed by a trail from the road. Going over the hill brings you to an even lovelier beach.
Beaches West of Bali
To the west, towards Rethymno, you'll find Panormo, about 15 minutes away by car. Panormo is another natural harbor with calm waters. There are several beaches here, and the main one called Limanaki is both calm and shallow – a very child-friendly beach. This is a full-service beach, with sun loungers and umbrellas, water sports, and plenty of places to get a snack or a meal. For more seclusion, you can go to the beach just to the east, which is not organised.
Beaches on the South Coast of Crete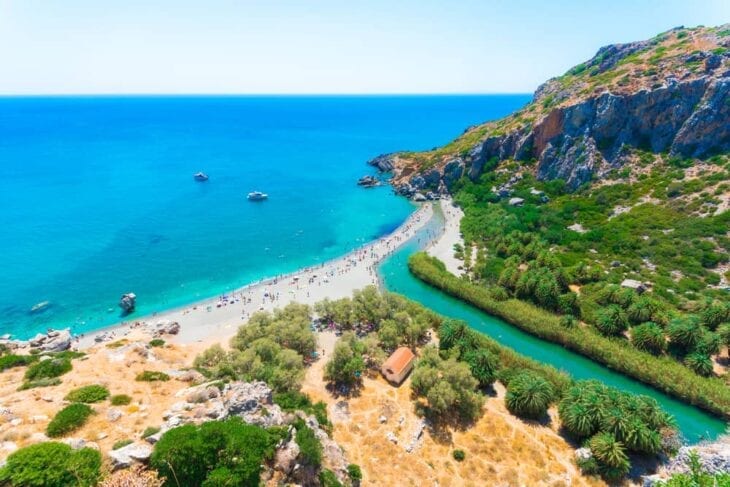 But one of the best things about staying near Rethymno is the easy access to the beaches of the south coast of Crete on the Libyan Sea. These beaches have a wilder character and are simply splendid.
Preveli Beach has a palm forest lining the banks of a river that runs into the sea, at the mouth of a fantastic gorge. You reach the beach by stairs from above – it is quite a descent, but the view on the way down is absolutely thrilling.
Agia Galini is an enchanting traditional fishing village that retains a lovely character, even though it has grown in popularity and accommodates more tourists since being discovered in the 1960s and 1970s. The pebble beach has beautifully clear waters.
Activities Near Bali
This is one of the more concentrated areas of the island, which means many activities are within a very easy distance.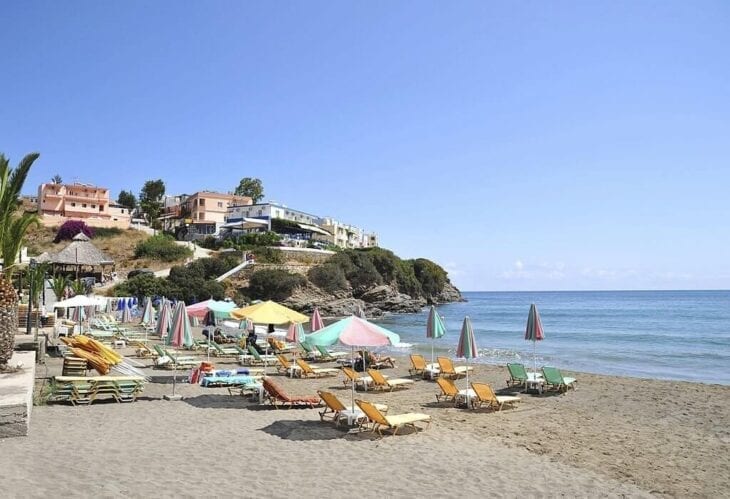 Acqua Plus
Crete's largest waterpark – Acqua Plus – is east of Heraklion and is about an hour's drive away, east. Even though Crete has so many spectacular beaches, this popular waterpark can be a nice change, especially if you are traveling with children.
CretAquarium / Thalassocosmos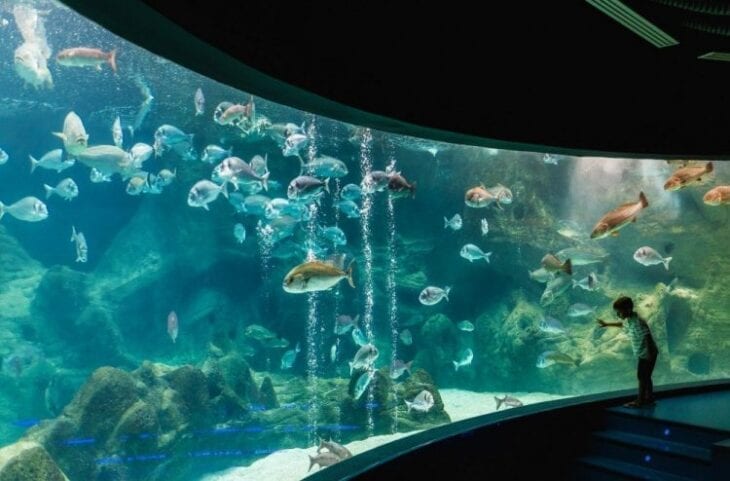 The CretAquarium is a fantastic place to visit, for both pleasure and education. This is part of the Thalassocosmos ("sea world"), devoted to Marine Science and Education, one of the largest such facilities in the Mediterranean. Learn about aquatic ecosystems, and some of the lovely inhabitants of the Cretan seas, like the beloved Caretta-Caretta sea turtle.
Caves to Explore Near Bali
For something a little unusual, you can visit some amazing caves. Because it has so many fabulous beaches, many people don't realize that Crete is a cavers' paradise. There are many famous caves on the island:
Melidoni cave was the home of Talos, the giant bronze mythical protector of Crete. Even before this, findings show it was a site of worship for the Minoans. Melidoni cave also plays a role in the modern history of Crete – it was also the site of the martyrdom of many Cretans during the revolution against the Ottomans. The cave is named in honor of one of the heroes in the rebellion. Melidoni cave is 14 km from Bali.
Located near the village of Zoniana, Sfendoni cave is thought to be among the most spectacular, with stalactites, stalagmites, and columns of rock. Sfendoni cave is just under 40 km. from Bali. The drive takes you through beautiful Cretan terrain, up to an elevation of 630 m.
Cultural Excursions Near Bali
Located between the beautiful port cities of Rethymno and Heraklion, Bali is the perfect home base for cultural excursions.
Traditional Villages Near Bali – Margarites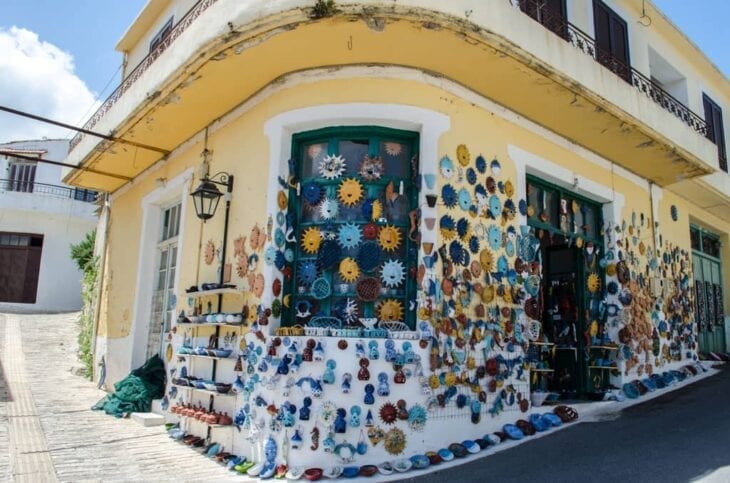 The villages of the Rethymno prefecture offer a look at the beauty of traditional Cretan life. Margarites, a half an hour from Bali, is one of the prettiest of all. This picturesque village has been famous for its pottery since ancient times. There is a deposit of natural clay of exceptional quality. At the workshops in Margarites, craftspeople make both beautiful tableware and vessels, as well as wonderfully inventive ancient designs – pieces of history you can take home. This is an excellent spot to have traditional Cretan cuisine.
The Archaeological Museum of Eleutherna
Ancient Eleutherna, the Greek city-state also called Apollonia, was colonized by the Dorians around 900 BC, and flourished through the Byzantine era. This is therefore an unusually rich archeological site, that includes ruins of the Roman and Byzantine eras as well. There is a museum that displays the findings from the excavation. The Archaeological Museum of Eleutherna is 30 km from Bali.
Knossos Palace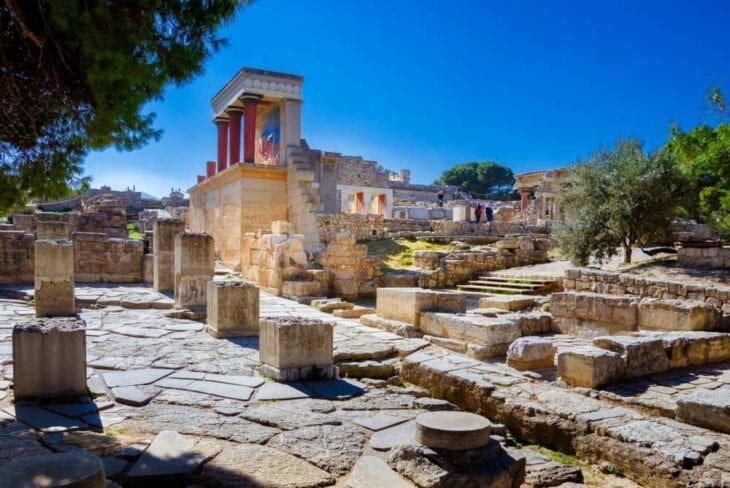 One of the most splendid archaeological sites in all Greece is Knossos, the Palace of the Minoans. It was vividly restored by Sir Arthur Evans – grand red columns included – at the beginning of the 20th century and provides a fascinating look at this ancient society. This is the place of the legendary Minotaur in his labyrinth. The famous frescoes, like the Bull Jumper and the Prince of the Lilies, are recreated on site. The originals, plus countless other fascinating findings from the excavation, are housed in the Archaeological Museum of Heraklion. Visiting both makes for an amazing day of culture. Knossos is a little less than an hour away by car from Bali. The Archaeological Museum of Heraklion is about 50 minutes away.
Exploring the Bali Region of Crete
Bali is one of the most central locations for exploring Crete. It is midway between two beautiful port towns, has easy access to the dramatic south coast and the mountainous interior, and is close to many excellent beaches. It is also very convenient, providing all the services a tourist may need in town or within an easy distance.
Where to Stay in Bali
Bali has a wide range of lodgings to suit both your needs and preference. This seaside town will not disappoint, whether you're seeking a luxury hotel to make your trip memorable or a cheap yet comfortable environment. The following are some of the most popular locations worth checking out:
Bali Star Resort Hotel
Bali Star Resort hotel is found directly on the beach, is a popular holiday spot for couples and families. The resort offers immediate access to a sandy beach with a beach bar to help you relax. A Mediterranean-style garden and a primary restaurant with a delicious range of Cretan specialties are also available on site. Plus, all rooms and suites have been created with comfort in mind, with contemporary conveniences to meet your every need.
Address: Bali, Crete 740 57 Greece
Website: https://www.balistar.gr/
Contact: +30 2834 094212
Atali Grand Resort
Another must-try hotel is the Atali Grand Resort. This luxurious property overlooks the ocean with incredible views and an outdoor pool for guests to enjoy. The rooms are spacious and elegantly designed, complete with all of the amenities you could possibly need while on vacation. There's also a tennis court in the area as well as a restaurant and a bar.
Address: Bali, Crete 74057 Greece
Website: https://ataligrandresort.com/
Contact: +30 2834 094141
Filion Suites Resort & Spa
With a laid-back vibe yet charming atmosphere, the Filion Suites Resort & Spa is a great place to stay while in Bali. This all-suite resort offers plenty of activities on-site as well as incredible views of the ocean and mountains. Their rooms are designed with comfort in mind, and you'll love taking a dip in one of their swimming pools or grabbing a bite at the poolside bar.
Address: Bali, Crete 74057 Greece
Website: https://www.filionhotel-crete.gr/
Contact: +30 2834 094300
Where to Eat in Bali
The restaurants in Bali will be a delight for you if you're trying to satisfy your appetites with some of the most excellent Cretan foods available. Here are a few locations you should absolutely visit:
Galini Taverna
From fries, grilled fish and salads to mouth-watering desserts, Galini Taverna serves up a little bit of everything that will make your taste buds happy. The atmosphere is warm and inviting, making it the perfect spot to relax after a day of sightseeing. Also, the views of the sea it offers will make your meal even more enjoyable.
Address: Bali, Crete 74057 Greece
Website: https://www.facebook.com/Galini-Taverna-bali-1606483866331426/
Contact: +30 698 956 3012
Isla Food and Coffee
We all need our daily dose of coffee, and what better place to get it than at Isla Food and Coffee. This cafe offers a wide variety of coffee drinks as well as pastries, sandwiches, salads, and desserts. It's the perfect stop for those who are looking for a quick bite or a refreshing drink.
Address: Bali, Crete 74057 Greece
Website: https://www.facebook.com/Isla-Bali-1276465729164584/
Contact: +30 2834 094235
Taverna Karavostasi
Located just right by the sea, eating in Karavostasi Taverna is a true Cretan experience. The seafood dishes are absolutely delicious and will definitely leave you wanting more. It's a popular spot for locals and visitors alike, so coming early or making a reservation is a must if you don't want to miss out on the good food.
Address: Bali, Crete 74057 Greece
Website: https://www.facebook.com/karavostasitaverna/
Contact: +30 2834 094267