Panormo is a wonderful beach destination, its prime location makes it a perfect destination for both romantic and family holidays. Here's everything you need to know about Panormo, Crete.
Where is Panormo, Crete Located?
Panormo, Crete, is very conveniently located. It is on the north coast of Crete, between Chania and Heraklion, roughly in the center of the island, with easy access to many of Crete's most exciting regions and activities.
How to Get to Panormo Crete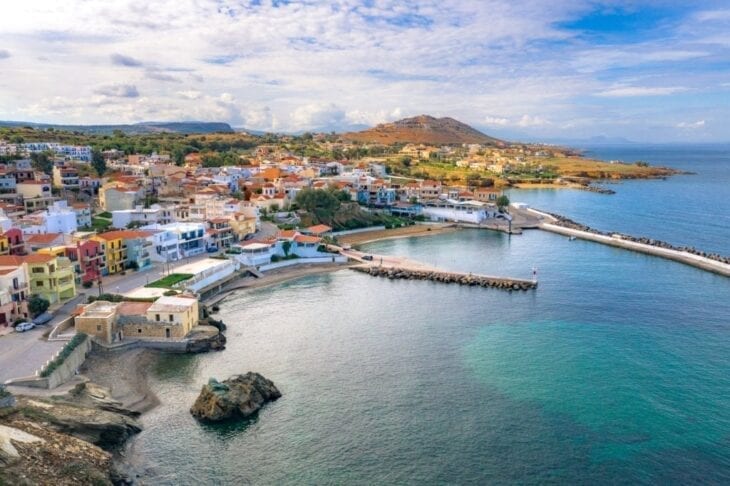 It's very easy to get to Panormo. If you are arriving at the Nikos Kazantzakis International Airport in Heraklion, you'll find your rental car at Heraklion airport, so you can be on the road in no time. From the airport, the main road that runs along the north coast will take you there in just under an hour. If you are arriving at the Chania International Ioannis Daskalogiannis Airport, you'll also find our car hire office at Chania airport, with a simple access to the main coastal road. The drive is about an hour and a half. Panormo is east of Chania, and west of Heraklion.
If you're arriving in either Chania or Heraklion on a ferry, a car can be waiting for you at Heraklion Port so that you can be on the road as soon as you dock.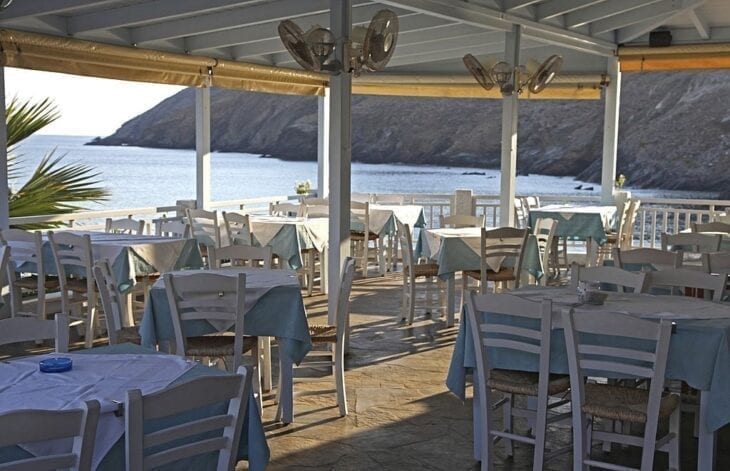 If you prefer to take public transportation, you'll find several buses leaving throughout the day from all KTEL stations – Heraklion, Rethymnon, and Chania.
The History of Panormo
Panormo, the name of which means that it is a place with a natural port, was once the ancient Roman port of Axos. Early Panormo too was an important city, as seen from the size of the ruins of a fantastic 5th or 6th century Basilica – Agia Sophia. This large basilica – 54 meters by 23 meters, was nearly destroyed by Arab invaders in the 7th century, and was excavated by Nicholas Platon in 1948. Panormo later also took the name Kastelli (castle/fortress) of Mylopotamos, when it was fortified by the Genoese in the early 13th century. It was later taken over by the Venetians.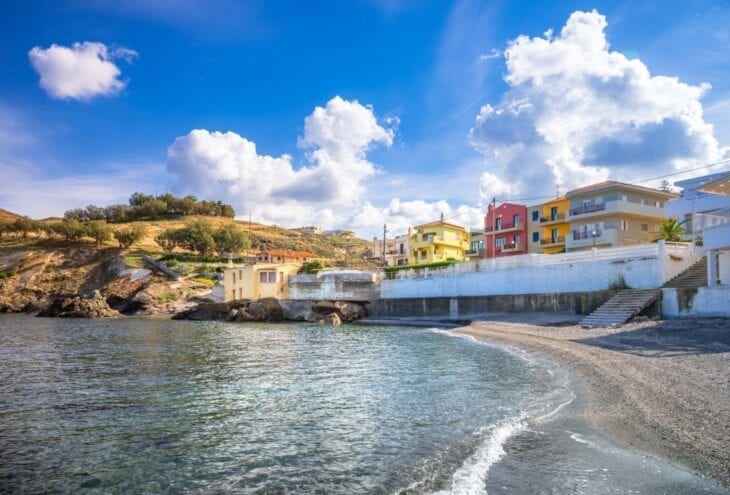 What to See and Do in Panormo
Panormo is a fantastic beach town. It has just the right mix of modern convenience and traditional atmosphere. Its natural port is the center of three lovely bays around which the town is situated. This means that there are three convenient beaches to choose from. The central harbor, thanks to the long breakwater protecting the harbor, is the very calmest, but all three are reasonably sheltered from the famous Meltemi winds that can toss up the sea along the north coast of Crete.
At the beaches, you can try out a variety of watersports. There is also a diving center on the western most beach if you would like to have a scuba diving experience.
The town itself is a fantastic place for a romantic stroll. Narrow alleys are lined with traditional houses, some with lovely Italian – style balconies.
One can visit the ruins of the Genoese fort, as well as those of the famous Christian basilica Agia Sophia.
Enjoy a beach holiday- Gorgeous Beaches Near Panormo
Panormo is the ideal location for hitting some of Crete's finest beaches. Besides the excellent beaches in town, you can visit some of the most famous beaches in Greece.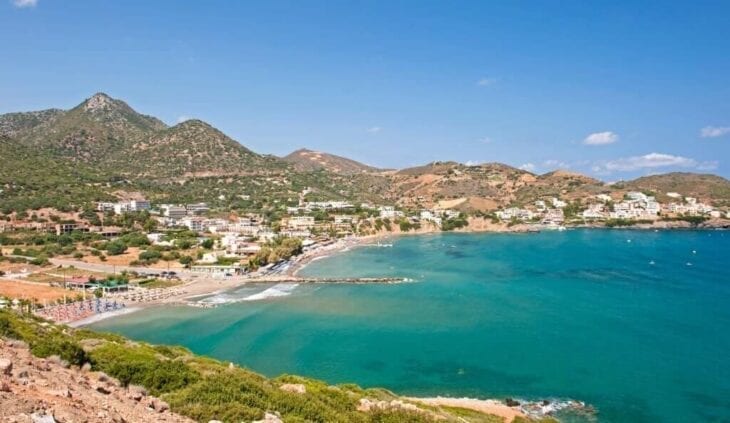 For a quick and easy beach excursion, one of the most popular beaches along the north coast is just 15 minutes away by car. Bali beach is also enclosed in a gulf. Here you'll find not one but four beaches, all sandy and with pristine waters and calm. This is also a good place to cool off, as springs from the Psiloritis mountain range flow into the sea in some spots. All the beaches are well organized.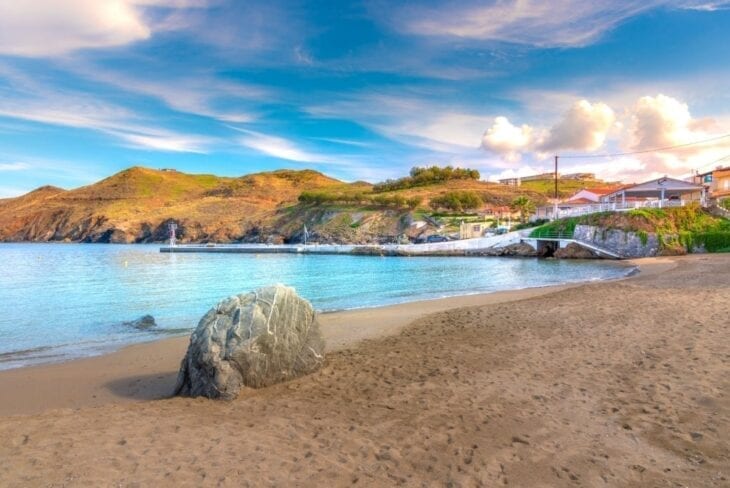 Along the north coast, about an hour and a half's drive towards the west, is the famous Seitan Limani. A natural rock formation of white cliffs makes a harbor that looks like a lighting bolt from above. It's a fantastic, almost lunar-looking landscape. The descent to the beach can be treacherous- closed shoes are a better choice for the climb down. The drive to the beach is of course absolutely fantastic, with views of the north coast along the way.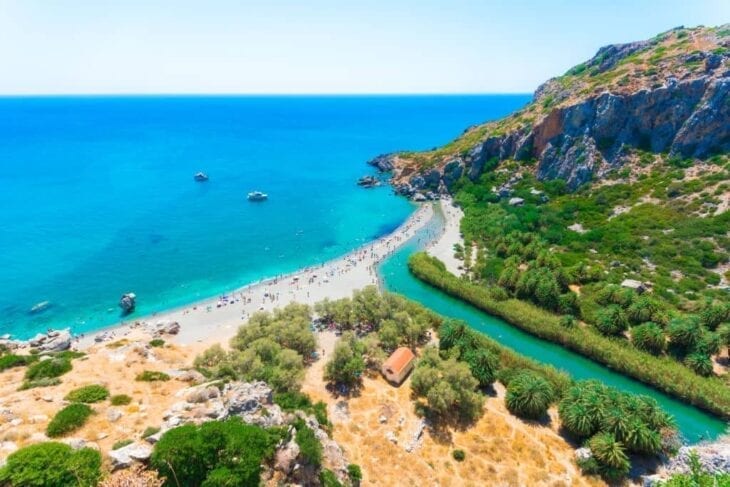 The south coast of Crete, along the Libyan Sea, has some absolutely stunning beaches. The water of the south coast is known for being crystal clear and a little crisper than the waters of the north coast. One of the most famous beaches of the south coast is Preveli beach. By the famous monastery, there are many flights of stairs descending to the sea. The views are spectacular, and so is the sight of the beach from above. Preveli beach is at the mouth of a river flowing into the sea. The river banks are thick with palm trees, making this one of the most exotic beaches of Crete. The drive through the mountains to the south coast is equally dramatic and breathtaking. It takes about an hour to get to Preveli from Panormo.
While you are down here, you can drive another hour to the east towards Agia Galini – a famous beach town of the south coast, with both organized beaches by the port, and further eastward some wilder beaches to explore.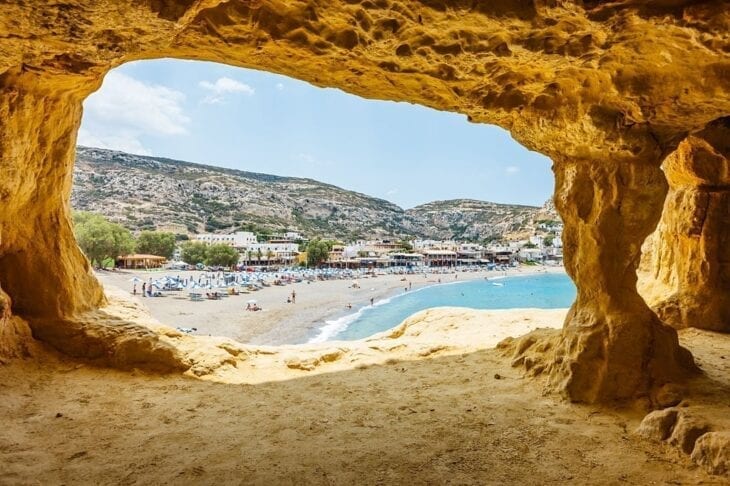 Another 45 minutes will bring you to Matala, one of the most famous beaches in the world, thanks to playing such a role in the counterculture of the late 1960s and 1970s. Follow in the footsteps of Joni Mitchell, Bob Dylan, Joan Baez, and others who discovered their own paradise here among the caves in the cliffs and the pristine waters.
Activities Around Panormo
As stunning as the beaches of Crete are, you'll also want to set aside some time to get to know the mountains. Crete is one of the best destinations for hiking in Greece, and there are hikes for every level of skill and stamina.
The Arkadi gorge leads from the monastery of the same name and after 2 hours of hiking will bring you to the village of Pikris, which has some lovely Venetian monuments. The gorge is filled with magnificent flora.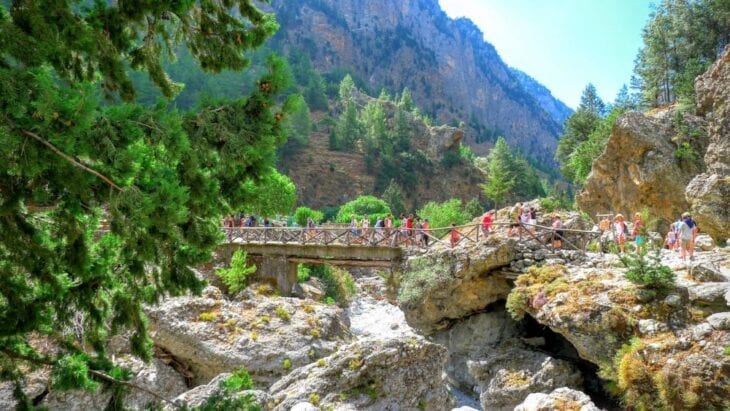 Are you up for a more serious hike? Consider tackling the Samaria gorge. The entrance to the gorge at Xyloskalo is about a two hour's drive from Panormo. The gorge itself is all downhill – but 17 kilometers of it, bringing you through some of the most varied and dramatic terrain of Crete. Truly a life experience!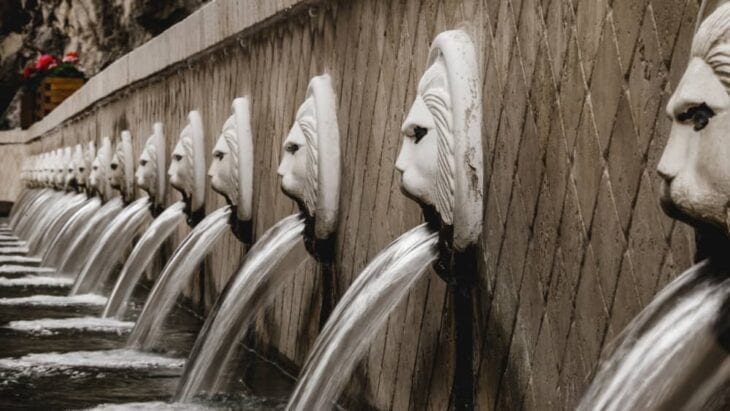 Exploring the south of the Rethymnon regional unit – for instance on your way to the Preveli beach – you can easily visit one of Crete's most charming mountain villages. Spili, at an elevation of 430 meters, has cooler temperatures and sweet-smelling air. The town is most famous for its fountain, where cool crisp waters gush from the mouths of 25 stone lions. This is a 45 minute drive from Panormo.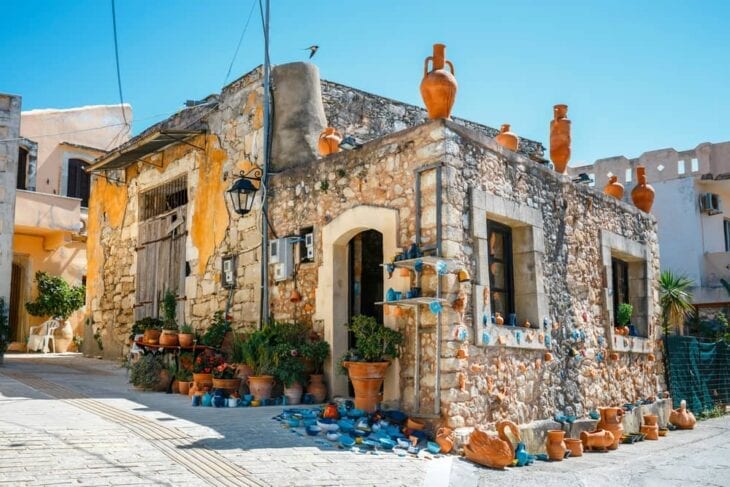 Another lovely village to get a true taste of traditional Crete is Margarites. This beautiful village is just a 20 minute drive inland from Panormo. In addition to the traditional architecture and the charming classic tavernas and cafes where you can have wonderful true Cretan food, this village is famous for its pottery. There are many pottery studios to visit, with fine hand-crafted and hand-painted wares. They also make many ingenious designs from the ancient world.
Cultural Excursions around Panormo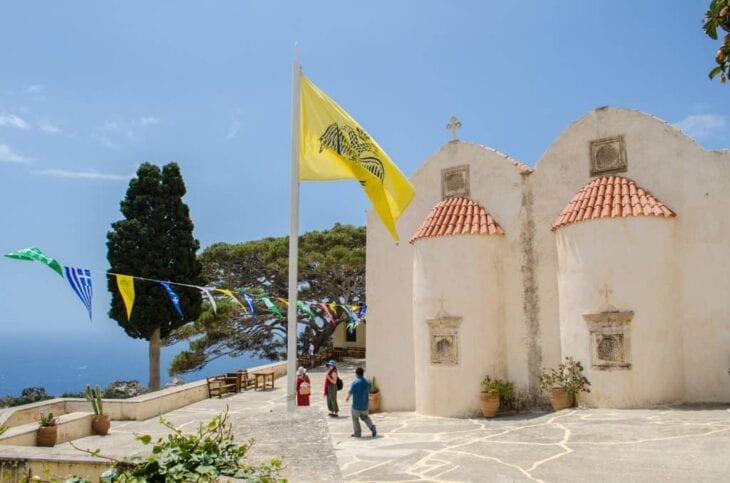 Besides the beach of Preveli, the monastery for which it is named is one of the most interesting of Crete. It is a heroic place, having played a role throughout its history in the Cretan uprising against the Ottomans as well as the resistance against the Germans in WWII. The earliest parts of the monastery date from 1584. The views from here are of course absolutely astonishing.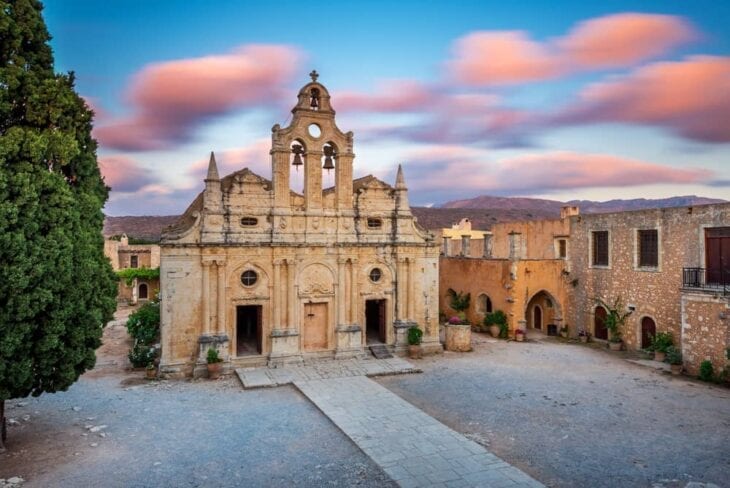 Instead of going straight back the way you came, you can make a loop to return, taking you by one of the most famous and beautiful monasteries in Crete. The Arkadi monastery is a stunning example of the architecture of the Cretan Renaissance – with elements of Baroque detail. The 16th century central chapel is a marvel. This was a place of culture, for learning and the arts, and the monastery flourished in its fortified enclosure. Monk cells surround it. There is a museum on site, and wonderful icons to see. This monastery also played a great role in the proud history of Crete, and was the site of a tragic holocaust in 1866, where the brave sacrifice of nearly 1,000 Cretans occurred.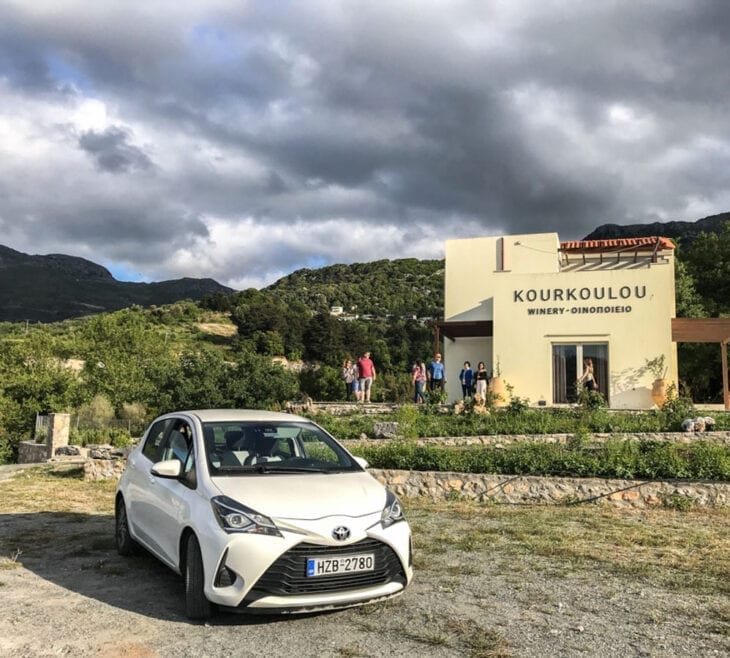 Crete has a history of wine production that is thousands of years old. A visit to a winery is not just a treat for oenophiles but also a meaningful cultural experience. There are several wineries in the region of Panormo. At the Koukourlou family winery, you can taste wines from accent grape varieties that they cultivate. Truly a sip of Crete's historic viticulture. The Kourkoulou winery is about 40 minutes from Panormo.
Where to Stay in & Near Panormo
From luxurious villas that showcase an elegant ambiance to affordable hotels with a laid-back atmosphere, you can find all types of accommodation in Panormo. Whatever your budget, preference, or style is, the following hotel and villa options should fit your taste:
The Royal Blue Resort
If you've got more money to spare, staying in The Royal Blue Resort would be worth it. The hotel has a lush, tropical garden and overlooks the Aegean Sea. The resort has 38 private and public swimming pools, as well as a bar and restaurant. With exceptional service standards and famous Cretan hospitality, you will be treated beyond traditional luxury.
Address: Panormos, Crete
Website: https://theroyalblue.troulisroyalcollection.com/
Contact: +30 2834 055000
Iberostar Creta Marine
The Iberostar Creta Marine hotel, situated right in front of the beach, is a beautiful place to spend your leisure days with food, sports, and amusement. There are 359 accommodations to select from, including villas and suites with a huge capacity. Plus, it has an on-site pool where you can relax or take a refreshing dip.
Address: Main Street, Panormos, Crete
Website: https://www.iberostar.com/
Contact: +30 2834 051290
Where to Eat in & Near Panormo
From tasty to hearty and even vegetarian dishes, you can get a range of treats in Panormo. The local cuisine is known for its wide range of restaurants fit for every kind of palate. Here are some places to try out:
Taverna Geronymos
Exceptional service, great food, and fantastic ambiance are what define Taverna Geronymos. Their menu has a wide array of dishes, with an emphasis on fish and seafood. Since they are very famous with locals and tourists alike, it is recommended to make a reservation beforehand.
Address: Main Street, Panormos, Crete
Website: https://www.facebook.com/pages/Geronymos%20Taverna/297255760712404/
Contact: +30 2834 051338
Kastro Cretan Cuisine
Kastro Cretan Cuisine is a perfect place to have a romantic dinner with your loved ones and enjoy pleasing and fresh Cretan specialties. They also serve the freshest food and best drinks in town. The restaurant has a very cozy atmosphere, with outdoor seating surrounded by lush trees and flowers.
Address: Panormo Milopotamou, Crete
Website: https://e-kastro.gr/en/frontpage/
Contact: +30 2834 051362
Vinzi Cafe
If you're looking for a place to have a light meal with friends or family, Vinzi Cafe would be an ideal choice. Not only do they serve the best coffees in town, but they also offer an extensive array of teas and sweet treats to satisfy any craving. Their dishes are simple yet delicious, which is why it is beloved by locals.
Address: Panormos, Crete
Website: https://vinzicafe.webs.com/
Contact: +30 2834 051354
Visiting Panormo
Panormo is a particularly terrific choice for families because of the convenience, the family-friendly beaches, and the beauty and accessibility of the location. Centrally located on the north coast, It makes an excellent home base for exploring the rest of Crete.