Want to know more about Crete? Visit the top museums in Crete to discover the rich heritage of it and know more about its culture, history, artifacts and science. Here are the best museums you should visit when travelling to Crete and are into getting to know more about its history and culture.
1. Archaeological Museum of Heraklion
One of the most important and largest Museums of Crete is the Archaeological Museum of Heraklion. It contains the samples of the Minoan Era, jewellery, marble pieces, pottery, stone statues and seals from the pre historic period.
The museum shows a wide range of treasures covering of about 5,500 years from the Neolithic times to Roman period.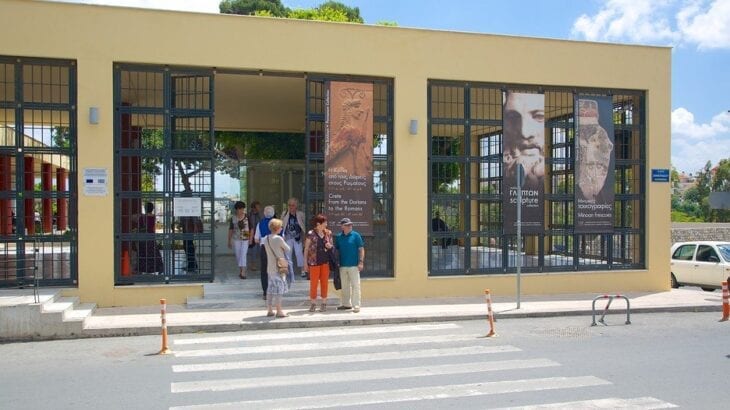 ⚐ Address: Xanthoudidou 2, 71202, Heraklion
✆ Tel: (+30) 2810 / 279000 – Fax. (+30)2810 / 279071
Open: 8am-8pm Apr-Oct, 11am-5pm Mon, 8am-3pm Tue-Sun Nov-Mar
Admission: Adult: €6 – Children: Free
Website
2. Aqua World Aquarium
Are you an animal lover? The Aqua World Aquarium is the first aquarium in Crete that displays the reptiles and local sea life from all over the world. Aqua World Aquarium also have those animals that were injured and now have a shelter here. The best part about this museum is that you can take pictures of the animals here without any restriction.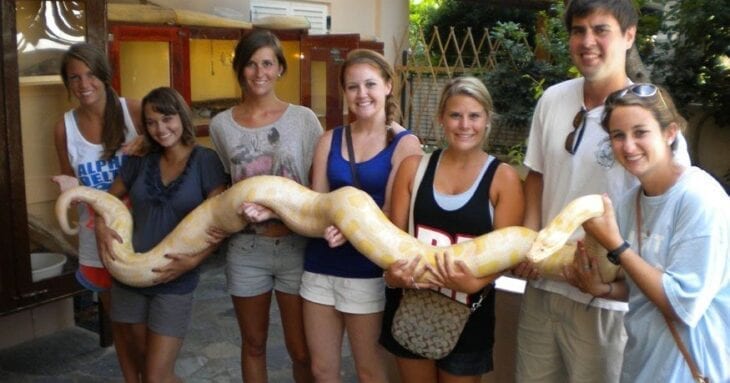 ⚐ Address: Filikis Etirias 7, Chersonisos, 700 14
Open 10:00 until 18.00 every day (last entry 17.15)
from 1st April until 31st October
Admission: Adults 6€ – Children 4€
Website
3. War Museum of Chania
Designed by an Italian architect, the War Museum of Chania is housed in a building. It contains all the artifacts of war and revolution of the Greek history. The museum also contains the rare equipment and photographs of the previous wars including the World War II.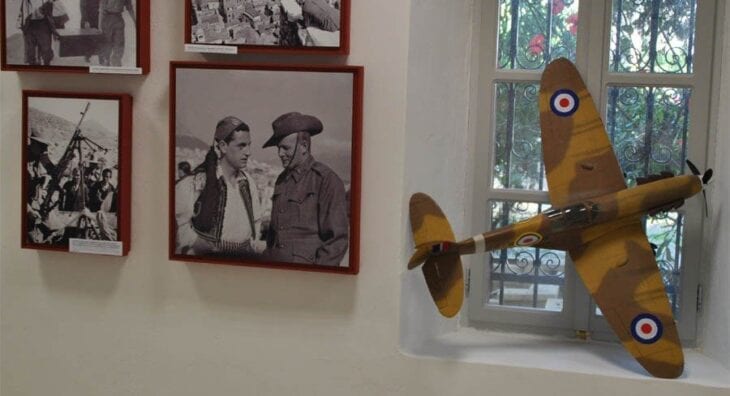 ⚐ Address: I. Sfakianaki & Tzanakaki Street
Tuesday – Saturday 09:00 – 13:00
Admission: Free
4. Lychnostatis Open Air Museum
The museum based on private collections of an ophthalmologist along with his wife makes it more interesting to visit Lychnostatis Open Air Museum. The collections in this museum are related to Cretan folk culture, nature, environment, tradition and ethnology.
What make Lychnostatis Open Air Museum more interesting and different from other museums in Crete is that it has 150 seat auditorium, wine and olive presses, merchant houses, weaving and ceramic workshops, library, folk art gallery, stone and mineral exhibition, 250 seats theatre, café and a shop.
They also have different events such as wine and grape tasting, different performances in auditorium, Greek dancing performances and an annual event known as the "Traditional September."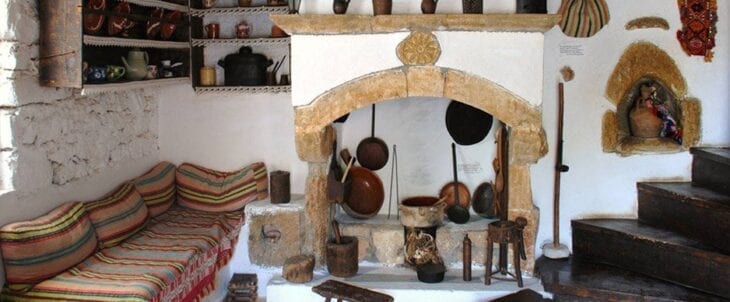 ⚐ Address: Hersonissos, Crete, Greece
✆ Tel: +30-28970-23660
Visiting hours: Daily 09:00 – 14:00, Saturday closed.
Website
5. Typography Museum
Inspired by typography, the founder of this museum has kept in display the collection of different typography tools and revelations including devices used in 19th century till date. Recently, The museum was updated with new books and devices, so go there and check them out.

⚐ Address: Chania Park of Local Industies Building 13-03, Chania, Crete, Greece
✆ Tel: 28210 80090
Visiting hours:
– Winter schedule: Sunday 10:00 – 15:00
– Summer schedule 18/4 – 30/9: Tuesday, Wednesday, Thursday, Sunday: 10.00-16.00, Friday:11.00-19.00, Monday & Saturday: Closed
Admission: General €4, Seniors: €2, Students/Unemployed: €1, Children: Free
Website
6. Maritime Museum of Crete
The Maritime Museum of Crete is also known as the Naval Museum. It has historical importance of where it is located because the unification of Crete with the Greek state was signaled there by raising the Greek flag.
The idea of this museum was to display the naval tradition of Greece and Crete's naval history. Not only displaying the naval tradition but the Maritime Museum also holds a shell exhibition to show the diversification in sea life and its beauty.
It also has a fully equipped library.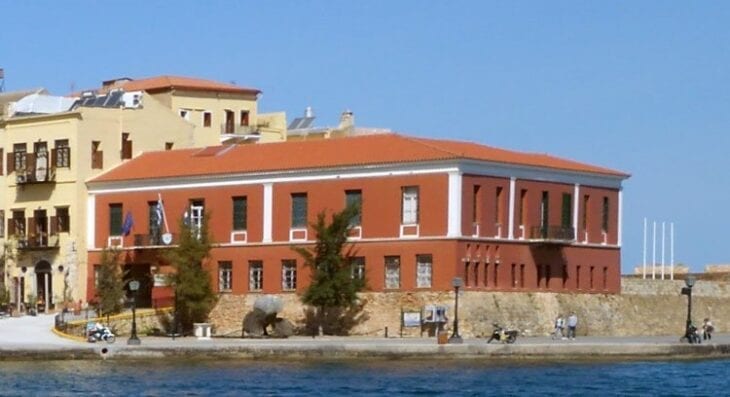 ⚐ Address: Akti Kountourioti, 73136, Chania, Crete
✆ Tel: +30-28210 91875
Visiting hours:
– Winter time (01/11 – 31/04): Daily 09:00 – 15:30
– Summer Time (01/05 – 31/10): Daily 09:00 – 17:00, Sunday 10:00 – 18:00
Admission: General €3, Students: €2
Website
7. Folklore Museum of Chania
Having very traditional displays, the Folklore Museum of Chania shows depictions of household occupations, raw materials for weaving and embroidery agricultural tasks, ornaments of daily use, furniture and musical instruments.
The museum has also kept a collection of embroidered and woven clothes, furniture such as bridal bed and human models wearing the traditional dresses. The idea of this museum is based on the daily rural life.
The museum also has a workshop reviving the Cretan embroidery where paintings of embroidery are being created. Something you should really go and see for yourself.
⚐ Address: 46 Halidon Street, 73100, Chania, Chania
8. Askifou War Museum
Askifou War Museum is an initiative taken by a local man who wanted to display his collections, starting at the age of 14. The museum is located at the mountainous village of Askifou. This local man started by collecting anything he found in this village that mostly consisted of the weapons of the World War II and was very much interested in finding weapons of the Cretan Revolution. The museum now carries binoculars, revolvers, mortars, guns, carbines, mortar shells, and helix of a German helicopter that fell in Crete in 1941. The largest display of the museum is a German bomb and the oldest exhibit is a canon from 1770.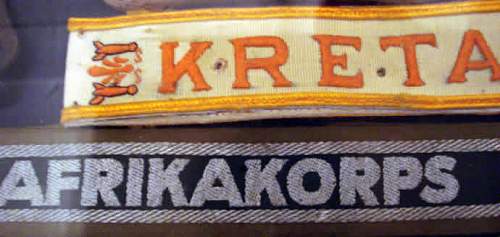 ⚐ Address: Ioannou Sfakianaki 1, Chania, 731 00, Crete
✆ Tel: +30-2821 044156
9. Byzantine Museum
The Byzantine Museum contains a huge collection of displays from the Byzantine and the post Byzantine periods.
The statues here include coins from the Byzantine and Venetian periods, jewellery, wall frescoes, tomb inscriptions, ceramic pieces and part of a floor mosaic from a church.
The whole idea of this museum is to show the artistic background and historical background of Byzantine and post Byzantine period.
⚐ Address: 82, Theotokopoulou Street, Old Town, Chania, Crete
✆ Tel: +30-28210-96046
Visiting hours: Mondays: 13:00 – 19:30, Tuesday-Sunday: 08:30 – 19:30
Admission: General €2, Reduced: €1
Website
+1. Natural History Museum of Crete
The Natural History Museum of Crete (NHMC) in Heraklion is a natural history museum that operates under the auspices of the University of Crete. Its aim is the study, protection and promotion of the diverse flora and fauna of the Eastern Mediterranean region.
The museum is based in a restored industrial building that used to house an electricity power plant.
⚐ Address: Leof. Sofokli Venizelou, Iraklio 712 02, Crete
✆ Tel: +30 281 028 2740
Visiting hours: Monday to Friday 09:00 – 18:00, Weekends 10:00 – 18:00
Admission: General €9, Reduced: €5.5
Website
Are you nervous about finding a parking spot in Heraklion?
Find here the best parking lots in Heraklion