Let us take a tour of top 6 worth visiting wonders of Crete. Although Crete is full of such places yet these natural places stand tall in the list of best tourist locations.


1. Crete's Natural History Museum
Heraklion is the very first stop for all tourists visiting Crete, as it is its capital. The best season to visit Crete is autumn as several unique species of plants can be found in this season. Knowing about the history of any place you are planning to visit is foremost. For Crete you need not to worry, Natural History Museum is there to help you out; it is different from other museums in the world. It will acquaint with all natural species of plants and animals found on Crete Island. There is a special earthquake section which simulates earthquake and is good for learning of kids also. You can list down few species of both plants and animals and then set out to hunt those on the island.
2. Knossos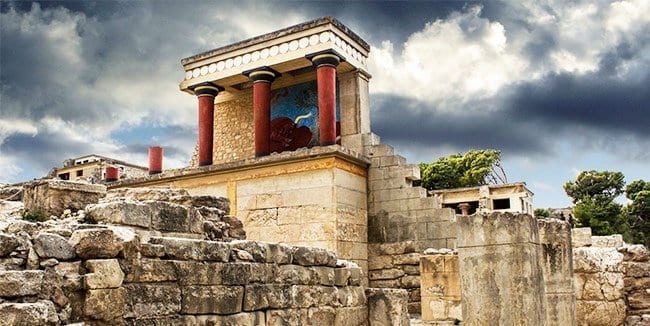 Next stop is Knossos, which is at a mere 10 minute drive from the capital Heraklion. It also holds one of the most famous tourist resorts of Crete; Minos. Its construction era is traced back to 3400-2100 BC; with the passage of time it passed through several renovation phases. One of the major being in 1700 BC after a severe earthquake hit the city. The major destruction too place when city was burnt to ashes way back. It's remains are a subject of study for the archeologists and also offer learning experience for students and kids.
3. Diktaion Andro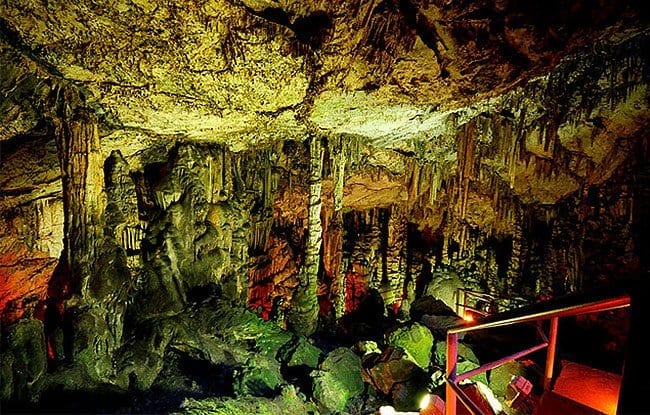 You won't like to miss out the birth place of Zeus; yes we are talking about Dikteon Andron which is at 1.5 hour drive from the capital Heraklion. This cave is one of the most famous among around 300 caves in Greece. It has been preserved and maintained well with stairs and other utilities making access easier. It is best source of study for history students.
4. Spinalonga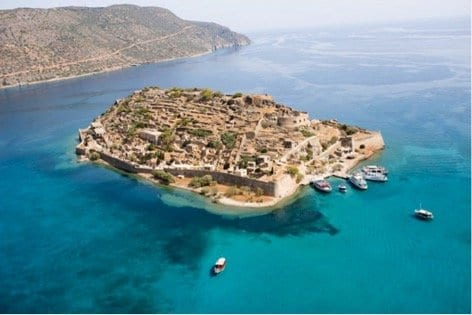 Elounda must be your next destination as thousands of tourists are visiting the place every year. The reason is Spinalonga Island, one of the famous sights in Crete. It will take you around one hour to reach your destination from you first stop; the capital. Drive to the location is itself a great experience, passing through beautiful town and reaching a pebble beach is an adventure in itself. Natural beauty of the beach has been maintained and gives a great look with thousands of tourists enjoying sun bath at beach. On way to the beach another worth visiting place is Voulismeni Lake. It is a 210 feet deep lake but it famous to be called as bottomless lake.
5. Vai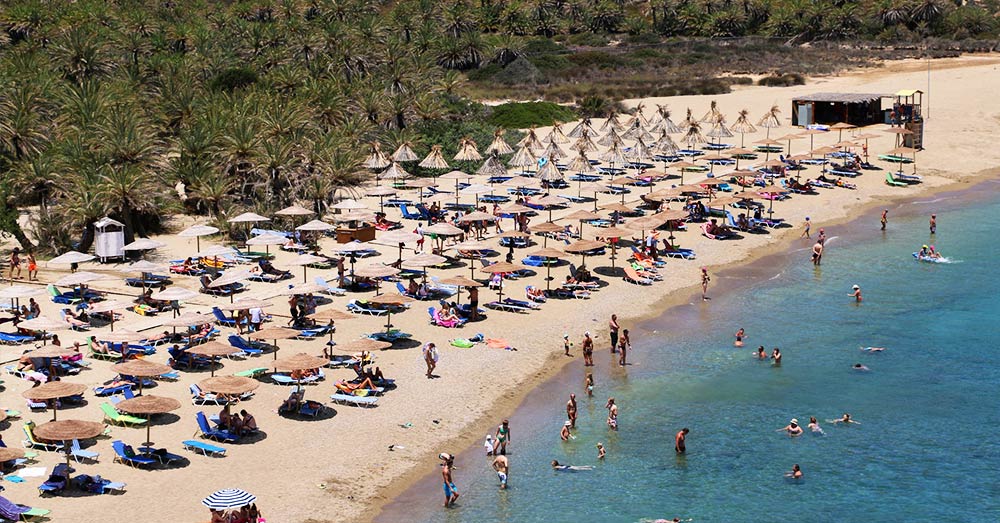 Vai; a beach palm forest is most attractive place in Greek. It has large number of palm trees along with a beach to further add to its beauty. Spending a full day at Vai is a must if you are a forest lover or a beach enthusiast. It's not done, you are yet to witness the migrating birds form Africa. What a view it presents when thousands of birds visit the island. Looking from a far distance you can see thousands of birds and people occupying the sands of beach.
6. Chania port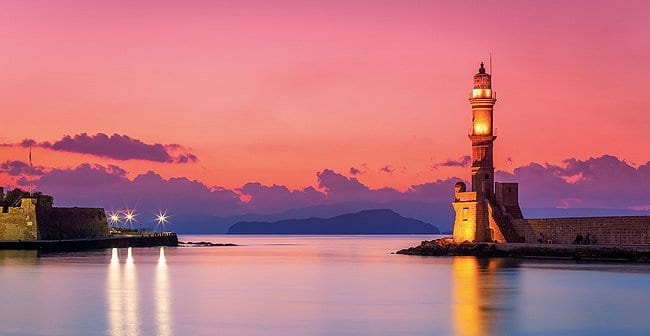 Chania is a beautiful city in the west of capital; Heraklion. City's harbour offers such a beautiful view that you may like to spend complete night sitting on a bench and witnessing the beauty of nature. After exploring the city and port take some time to visit Kournas Lake near Georgioupolis, it is best location for children. It is a natural lake and offers stunning view and natural flora and fauna.