Exploring villages has always been a favourite activity for travellers, and for good reason – each one has its own unique culture and charm. If you're looking to explore the villages of Spili, then you've come to the right place. Spili is famed for its shady plateias and flowing rivers, which provide a welcome respite from the heat. The 'kefalovrissi' or Lions Fountain, a sequence of lion heads with wonderful cool spring water cascading out of them, is the village's center point and attraction.

On an arid and rugged Mediterranean island like Crete, you have to appreciate what a wonder running water is, and Spili's fountains and springs are some of the ones worth seeing. To know more about this magnificent village, check out the information below.
Where is Spili Located?
Spili is about 30 kilometres south of Rethymno, at a height of 430 metres, just at foot of Mount Vorizis, a branch of Mount Kedros. It has a population of roughly 800 people, but this number rises during the summer when travellers come to visit. Farmers, ranchers, and merchants make up the majority of the villagers, but tourism has become increasingly popular in recent years.
Things to Do in Spili
No matter what kind of traveller you are, there's definitely something for you to do in Spili. Here are the top things you should consider trying:
Visit Kefalovrysi in Spili Village
If you are in Spili, you should pay a visit to "Kefalovrysi", as the people name it, which is located in the village's center, right in the square with the two plane trees. This is a row of 25 fountains (taps) in the shape of a lion's head. Every hour, 330 cubic metres of water pour from their "mouth." This water is iron-rich and maintains a steady temperature of 13 degrees Celsius.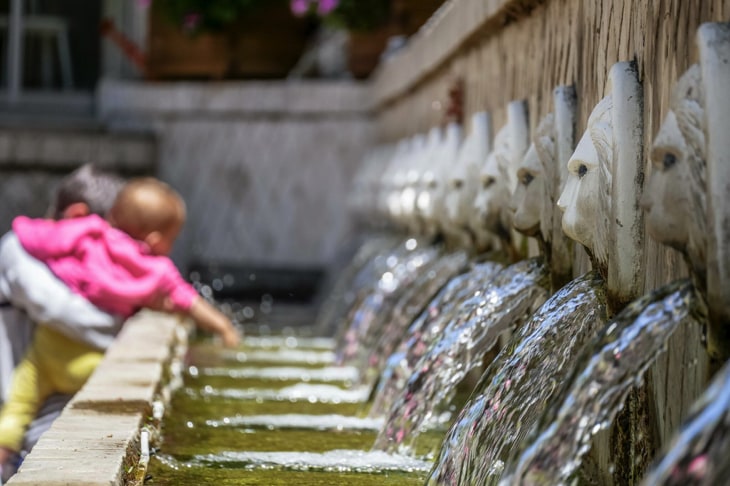 There are restaurants serving authentic Cretan cuisine, small cafes, and folk art shops all around the "Kefalovrysi."
Hangout in the Square of Spili
Spili 's square is a great place to hang out in the sun and people watch. There are plenty of cafes and restaurants where you can sit down and relax, as well as a few souvenir shops. The square is also a great place to take photos, so make sure you spend some time here.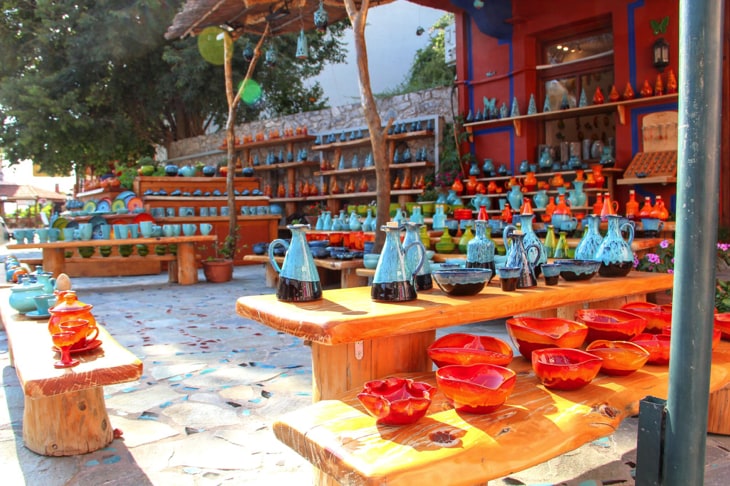 Hike the Kourtaliotiko Gorge
Near the village, the gorge of Kourtaliotiko awaits. This is a must-see for nature lovers, as the walk through the gorge is simply stunning. There is a river that runs through the gorge, and you can often find locals swimming in its cool waters. The hike through the gorge is around 2.5 kilometres long, and it will take you around an hour to complete it.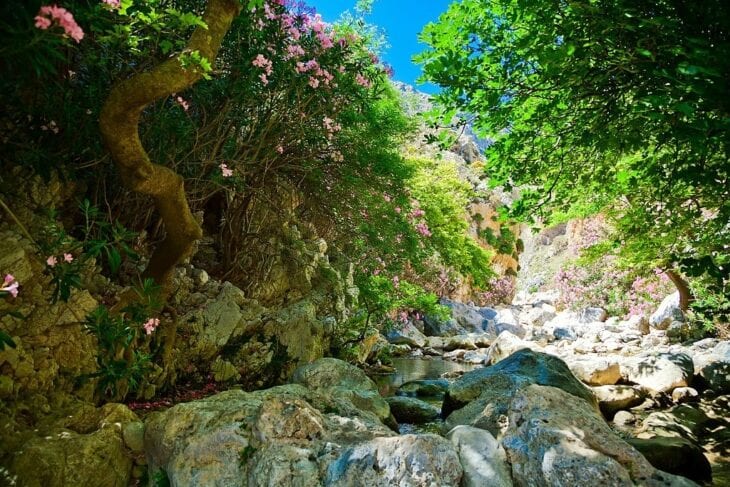 Other Attractions Near Spili
The region of Rethymno is full of natural wonders and historical attractions. There are plenty of villages to explore, as well as stunning architecture. If you have time, make sure to visit some of the following attractions:
The Venetian Fortezza Castle in Rethymno
The Fortezza Castle is the citadel of Rethymno. The Venetians built it in the 16th century, and the Ottomans seized it in 1646. Many battles were fought for control of the fortress, and it has been destroyed and rebuilt many times. Today, it is a popular tourist attraction and houses a museum.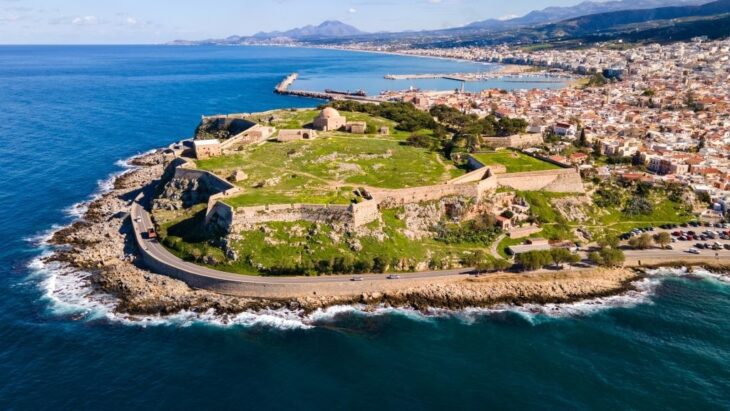 The Monastery of Arkadi
The Arkadi Monastery is an Eastern Orthodox monastery located 23 kilometres (14 miles) southeast of Rethymnon on a verdant plateau. You can witness the wonderful architecture of the monastery, and learn about the history of the monks who lived there.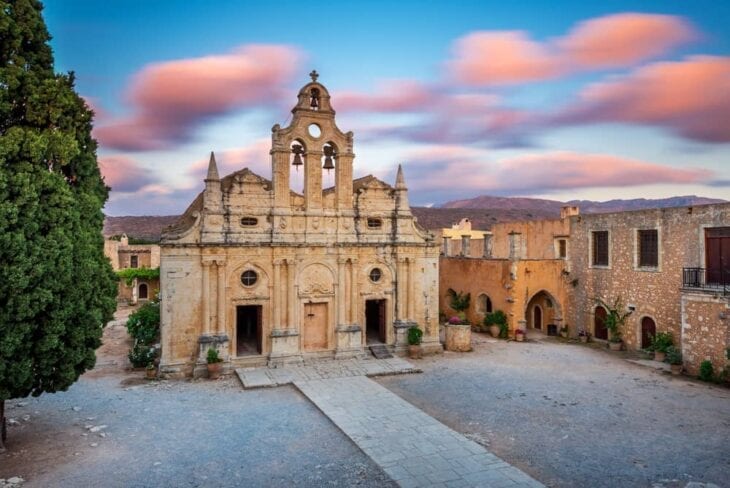 The Rimondi Fountain
Another popular attraction in Rethymnon is the Rimondi Fountain. This is a Venetian fountain that is located in the heart of the old town, and it's worth a visit. Restaurants, cafes, and shops are all around the fountain, so it's the perfect place to spend an afternoon.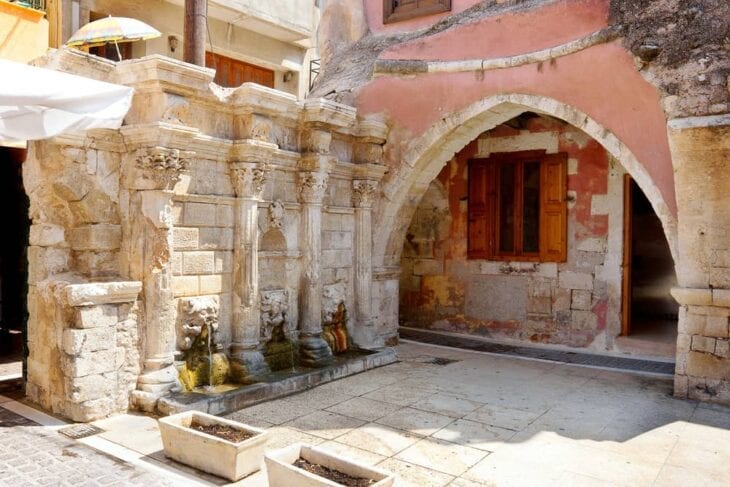 How to Get to Spili
Getting to Spili By Car
The best and most cost-effective way to get to Spili is by renting a car. Rental cars give you the opportunity to explore the villages and beaches at your leisure and also avoid waiting in long taxi lines. The drive from Rethymno to Spili is a beautiful one, as you'll be winding through the Cretan countryside. You can book a rental car in Rethymno since there are many agencies available in the city.
Once you get your rental car, take the highway to Rethymno. Just before reaching Rethymno, take the exit to Spili, The trip will take you around 90 minutes to complete.
Getting to Spili By Taxi
Another option to get to Spili is by taxi. Taxis can be found anywhere in Rethymno, and they will take you directly to Spili. The journey will take around 33 minutes too and will usually cost €30 for a one-way trip. However, it's best to confirm this with the taxi driver before starting your journey.
To get to Spili by taxi, just simply hail one on the street or ask your hotel to call you a taxi.
You can also prebook a private transfer from Heraklion or Chania airport to Spili at cheaper rates.
Getting to Spili By Bus
You can also take the bus to get to Spili. Some buses go directly from Rethymno to Spili, and services generally depart five times a day. The trip will take around 30-40 minutes since stopovers may be made along the way. A ticket to Spili will cost you €4 so if you're on a tight budget, this is probably the best option for you. To get to Spili by bus, head to Rethymno's main bus station. From there, you can purchase a ticket to Spili.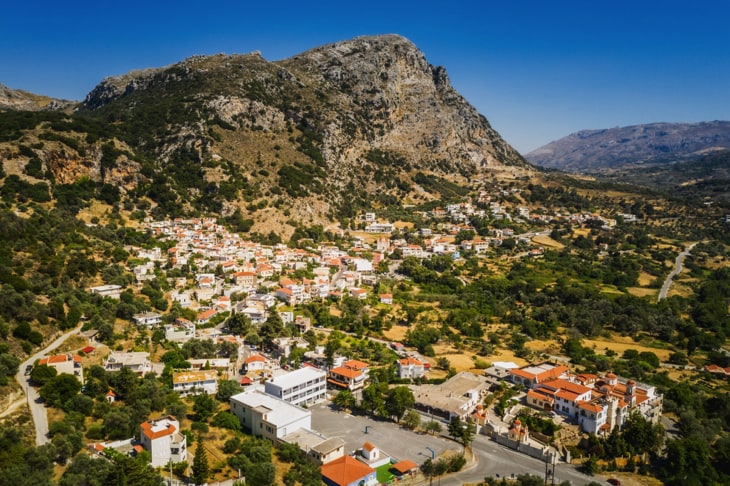 Where to Stay in Spili
When it comes to looking for a place to stay in Spili, there are plenty of options to choose from. You can find everything from small family-owned inns to large hotels. Here are a few suggestions:
Green Hotel
An affordable option for those looking to stay in Spili is the Green Hotel. This hotel offers clean and comfortable rooms, as well as a bar lounge and a garden. It's located just a few minutes from the village center, making it the perfect place to stay if you want to be close to all the action.
Address: Maravel Garden, Spili Rethymno Crete Greece Pc.74053
Website: https://hotel.maravelspili.gr/index.php/en/
Contact: +30 2832 022225
Rastoni
Traditionally styled rooms can be found at Rastoni, a bed and breakfast located in Spili. It's the perfect place to stay if you're looking for a more authentic Cretan experience, as the ambiance is very cosy and welcoming. In the area, there is a pool where you can swim and relax, as well as a few sun loungers.
Address: Rastoni Spílion, Spili, Greece
Website: https://www.rastonihotel.gr/
Contact: +30 2832 022744
Heracles Hotel
With trees and gardens surrounding it, the Heracles Hotel is a great place to stay if you're looking for some peace and quiet. Their rooms are spacious and comfortable, and the hotel offers quality service all at an affordable price. If you're on a budget, this accommodation would be a great choice.
Address: Mitropolitou Isidorou 39, Spili 740 53, Greece
Website: https://www.heracles-hotel.eu/
Contact: +30 2832 022111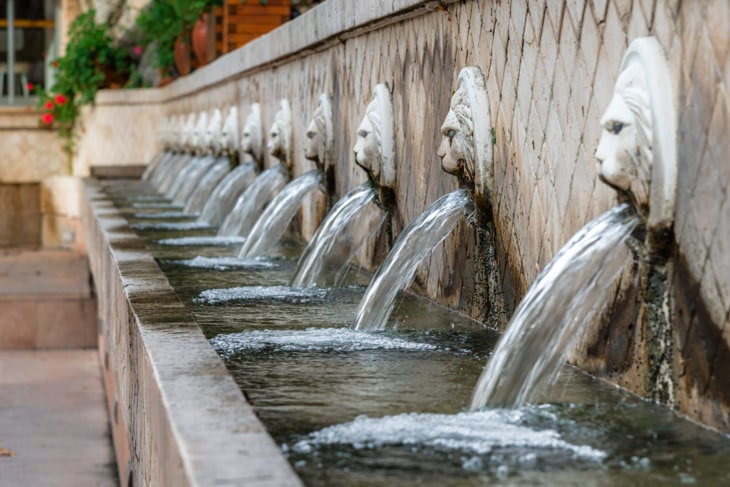 Where to Eat in Spili
You can always find a place to eat in Spili, as the village is home to many cafes and restaurants. Here are some places to check out:
To Sideradiko
If you want to try traditional Cretan cuisine, To Sideradiko is the place to go. They serve up delicious dishes like moussaka and lamb chops, and the atmosphere is very cosy and charming.
Address: Spili, Agios Vasileios Municipality, Crete 740 53 Greece
Website: https://georgeroukoudis.wixsite.com/to-sideradiko
Contact: +30 697 369 7116
Taverna Yannis
One of the local's favourite spots to eat in Spili is Taverna Yannis. They serve up classic tavern food like souvlaki and moussaka, and the prices are very reasonable. Outdoor seating is available, so you can enjoy the fresh air while you eat.
Address: Mitropolitou Isidorou, Spili, Agios Vasileios Municipality, Crete 740 53 Greece
Website: https://www.facebook.com/tavernayiannis/
Contact: +30 2832 022707
Cafe Platia
For a laid-back breakfast or afternoon snack, head to Cafe Platia. This cafe is located in the heart of the village, and it's the perfect spot for a quick bite. They serve up coffee, tea, pastries, and sandwiches, and the service is spectacular.
Address: Spili, Agios Vasileios Municipality, Crete 74053 Greece
Contact: +30 697 922 6668
Best Time to Visit Spili
Although Spili can be visited any time of year, the best time to go is during the spring or fall. The weather is mild and pleasant, and there are fewer people than during the summer months. If you're looking for a quiet and relaxing getaway, this is the best time to go.