Mount Ida, also known by many as Psiloritis, is the tallest mountain in Crete. It has a height of 2,456 meters or 8,058 feet in elevation. The mountain is situated in Greece's Rethymno region. The mountains were considered divine in the early days of Minoans and Greek mythology. It was the home of the Goddess, where she hid her son from his monstrous husband. Nymphs and good demons were also situated in the mountain. They were entrusted by the Goddess to protect and care for her son. Moreover, in the modern-day, Mount Ida has become the most hiking place in Crete. Tourists love to conquer the height of the mountain and to see places with mythical stories. Also, the best vehicle to ride around the attractions of Mount Ida, while listening to the mythical stories and legends, is a car. It allows tourists to reach and explore all the attractions in Mount Ida.
What is the history of Mount IDA (Psiloritis)?
Mount Ida is a fascinating mountain that has plenty of fables and myths to hear from. It was a sacred mountain to the Goddess Rhea. She was the mother of Zeus, who brought him to the land of Crete. The cave of Zeus was said to be situated in the mountain of Ida, and he had his cave known as Ideon Andron. Zeus was placed by his mother on the mountain of Ida to be safe from his father, Cronus. It prevented Cronus from devouring his son. Moreover, Mount Ida gets its name derived from the sacred Great Goddess who is called as Mitera Ida, which means The Idean Mother.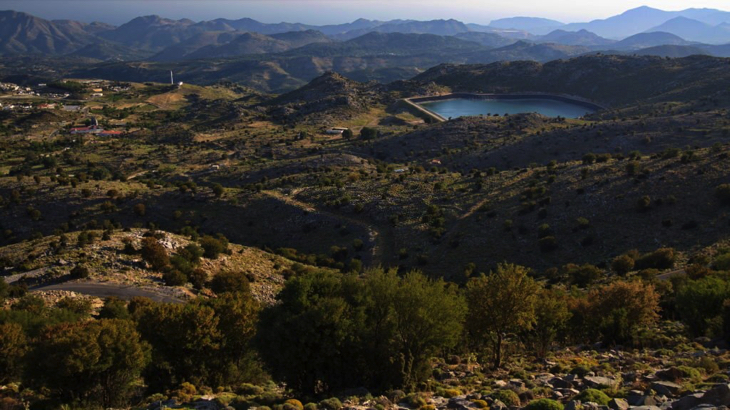 Where is Mount IDA (Psiloritis) located?
It lies on the highest summit of Crete with other mountains. In the Greek province of Rethymnon, is where the home of Mount Ida. The mountain has a rising height of 1.897 meters which is equivalent to (6,223 feet) above sea level. Its specific coordinates are 35°13′36″N 24°46′21″E. At the top of the mountain, Timios Stavros can be found, which is a church that was built on rocks. Mount Ida has a lot of unreal stories and Cretan myths about a Greek god.
What to know before going to Mount IDA (Psiloritis)?
Tourists should know about the mountains' temperature, shoes to wear, foods, and other things inside the mountain. Tourists who plan to hike the mountain should know the Crete Landmarks, Monuments and Historical Points of Interest and follow the weather forecast to avoid accidents when hiking. It is best to visit a place with good weather to fully enjoy and appreciate the place. Shoes are important when hiking. Wearing the wrong type of shoes will only bring discomfort and struggle to the person. It is advisable that a hiker wear hiking boots or trail running shoes for comfort when walking the solid rocks on the way. Moreover, before or after hiking Mount Ida, tourists should also try to visit the restaurants near it. It has great restaurants with great food. Also, there are a lot of things to know in mount Ida, such as its legend and myths stories. The mountain is full of Greek gods and goddesses stories that every hiker should know.
What are the Hiking Routes for Mount IDA (Psiloritis)?
Mount Ida has four to five routes for hikers to take. However, Nida Plateau is the easiest route among the others. From Nida Plateau, it takes about 300 meters to reach the cave of Zeus, which is called the Ideon Cave. Moreover, about halfway from the cave, hikers will reach the small chapel, called Church of Analipsi. The mountain is full of posts to guide hikers to the right path. Moreover, the hardest route to hike in Crete is from the Continental Divide trail to Mount Ida, with a difficulty of strenuous hike and a total elevation of 3,060 feet. Hikers might also experience windy and cold temperatures, even in a hot season. Furthermore, the longest route to Mount Ida is from the E4 walking path Southern Trail. The E4 southern trail that leads to Mount Ida has a very complicated and challenging route, especially for beginners. Also, some marks of the trail are not well made, as it is not visible. Hikers who decided to hike using the E4 route must prepare for 2000 meters of climbing and expect an almost 16 hours of complete trip from Mount Ida.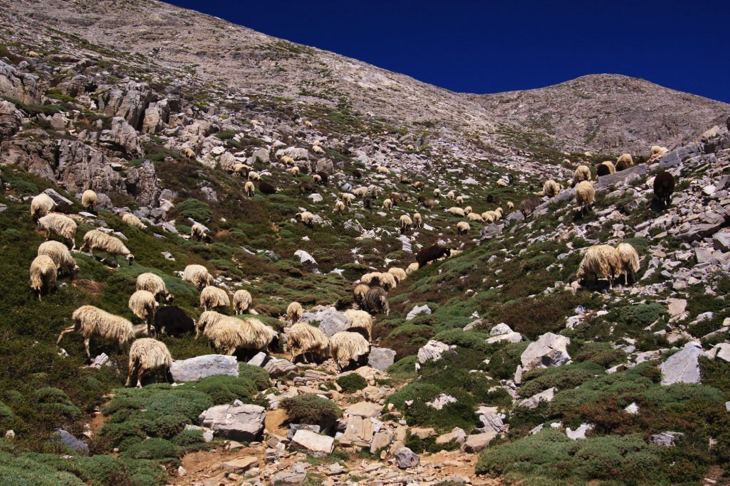 How to climb Mount IDA (Psiloritis)?
Hikers who want to climb Mount Ida, must know how they should do it properly to avoid accidents and being lost.
Here are the steps on how to climb Mount Ida.
Plan the activity: Planning the activity will prepare the hiker on what he or she needs to bring, shoes to wear, route to take, etc. Eat a good breakfast before hiking to have a good energy.
Clothes: It is advisable that hikers should wear long pants to avoid getting scratched by plants and their thorns.
Shoes: Hikers to Mount Ida should never wear regular sneakers. Hiking boots are the most appropriate and applicable shoes to wear for solid and loose rocks on the way.
Download Google Maps of Crete: This will avoid getting lost in the mountains and works well during hiking.
Choose the route/trail to take: Hikers can decide for easy, hard, and long routes to climb Mount Ida.
Follow each trail spot: Fortunately, the Mountain of Ida has plenty of trails that have a mark to know which way to go. Follow each mark to reach the summit of the mountain.
How long does it take to climb Mount Ida Crete?
It will take about 3 hours to climb Mount Ida from Nida Plateau, which is the easiest route. However, hikers should know that even if Nida Plateau is an easy route, it has plenty of rocks. Also, from the route of Nida Plateau, the Cave of Zeus can easily be found. Moreover, the route has plenty of marks for hikers to see and follow. Marks were placed on rocks or poles.
Is Mount IDA safe?
Yes, there are plenty of hikers and tourists every year who climb and visit Mount Ida. It has also become a challenge for every hiker who visits Crete. Moreover, Mount Ida has its own safety guidelines for its hikers. Following these precautions will guarantee the safety of anyone who wants to experience the beauty of the mountain.
What is the best season for visiting Mount IDA (Psiloritis)?
The best season to visit Mount Ida is during the summer. The weather during the summer is perfect for seeing the scenic views and connecting with lovely nature. During that season, Crete is surely sunny and windy, which is the best time to go out and have a fun adventure. Tourists will surely enjoy and discover Mount Ida's top attractions.
What is the best vehicle for visiting Mount IDA (Psiloritis)?
The best vehicle for visiting Mount Ida is a SUV. The SUV has plenty of room and is perfect for the roadtrip to Mount Ida. Also, it is the best option to rent a vehicle to fully explore the place without waiting for public transportation schedules. Mount Ida has paved roads that are accessible for any type of vehicle. Moreover, there are attractions in Mount Ida that are worth it for a drive.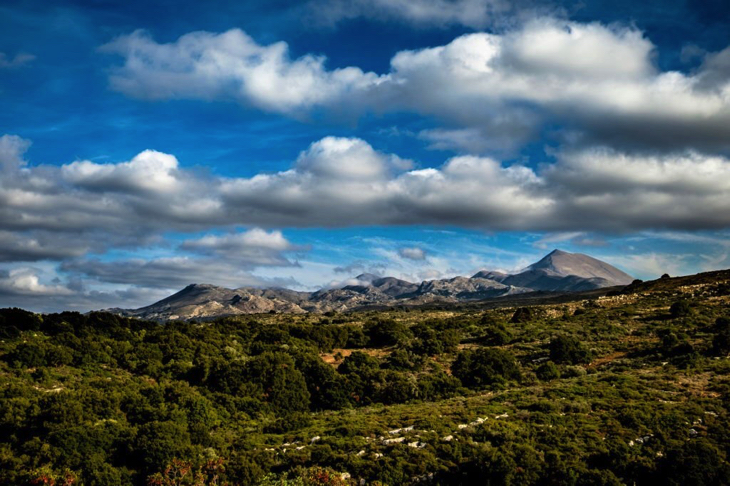 Can you rent a car going to Mount IDA (Psiloritis)?
Yes, renting a car is possible and easy for travelers. A Crete car rental can be booked in advance. However, other travelers that have not rented a car and decided to do so, can easily book a rental car in Crete, they can do it online here. Car rentals have each type of car that will be perfect for each traveler to have an easy and fun experience around Mount Ida.
What are the factors to consider before renting a car in Crete?
Before renting a car in Crete, tourists must know how to choose the right car to rent in Crete to ensure a safe experience on the island.
Listed below are the factors to consider before renting a car in Crete.
Insurance: Rental cars should have insurance, such as, Collision Damage Waiver. It will remove the renters' liability for the damage to the vehicle, except for the damaged mirrors and glasses. Renters can ask for a car with full insurance, but it will cost more than normal insurance. Credit card is also required as a guarantee for extra charges for the vehicle.
Driver's Age: Drivers should be at least 21 years old to be qualified to drive in Greece.
Driver's gender: No matter the gender, anyone who wants to rent, can rent a car in Crete.
Car Type: The type of vehicle chosen should be enough for the number of passengers, with additional room for renter's essentials. Renters can pick any type of car as there is a wide selection of both manual and automatic vehicles available.
Documents needed for renting a car: Documents should be prepared, such as, driver's license and credit or debit card. These documents will be a guarantee that a driver is in a proper age to drive and eligible to drive around Crete.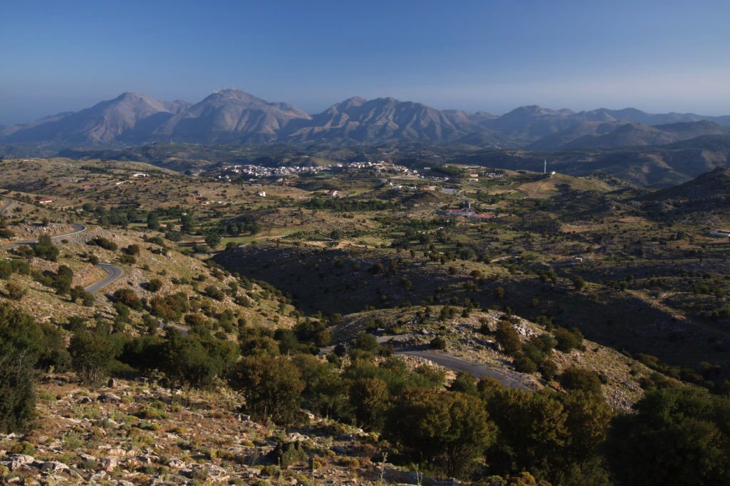 How much does a car rental in Crete cost?
The tourists can rent a car depending on their itinerary, which will approximately cost about €250 per week. A day and night trip costs about €30 to €40. For such a price, tourists will get a high quality car that has unlimited mileage. Also, these vehicles have four-doors with air-conditioning, perfect for 3 to 4 passengers, and extra space for belongings. However, renters must return the vehicle with fuel that has the same amount as when they rented it.
What is the contribution of Mount IDA (Psiloritis) to Crete Tourism?
Crete receives a good deal of tourists every year. Plenty of travelers wanted to visit the beautiful island of Crete, which is bountiful with tourist attractions. Moreover, Mount Ida attracts plenty of hikers who want to conquer the highest mountain in Crete. Also, the place has a lot of legendary stories about Greek gods that also attract tourists. Reaching the summit of the mountain gives satisfaction to each hiker for its glorious views. Due to the worldwide outbreak of COVID-19, the country has implemented restrictions for travelers to enter. Crete's tourism was low during the surge of COVID-19 to avoid transmission of the virus on the island.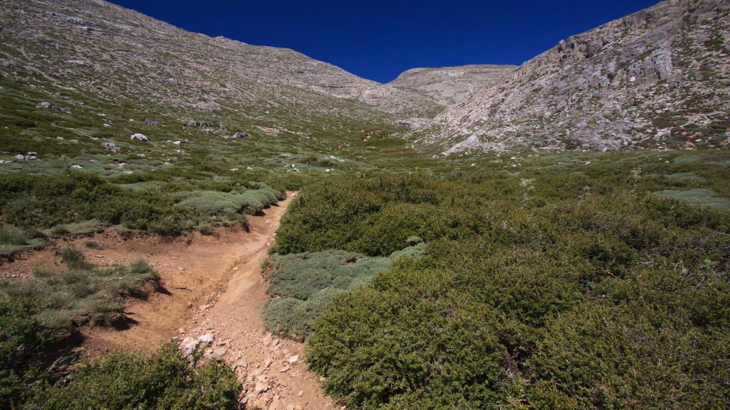 What are the nearest places to Mount IDA (Psiloritis)?
Aside from Mount Ida, there are a lot of places for tourists to see. Rethymno, Crete has various attractions that every tourist should experience. Also, it is one of the most beautiful places in Crete, which is full of beaches, archaeological places, and churches.
Listed below are the nearest places to Mound Ida.
Cave Ideon Andron: The cave of Ideon Andron or Zeus cave is the nearest attraction in Mount Ida. It is an ancient temple where the Greek god was born.
Monastery of Arkadi: It is an eastern orthodox monastery located on the northeast side of Mount Ida. It is one of the most stunning monasteries on Crete island.
Melidoni Cave: The Melidoni cave is also one of the most admired caves in Crete. It has an exquisite hall full of history.
What are the movies about Mount IDA?
Unfortunately, there are no movies created about Mount Ida. However, there are films and documentaries about the mountain. Mount Ida is known to be the highest of Crete's Mountains.
Listed below are the film and documentary about Mount Ida.
Frozen Ambrosia: Frozen Ambrosia is a ski film, which was created by Constanine Papanicolaou. It was made in Mount Ida during the snow for them to shoot the genre. Constantine was charmed with the beauty of a Greek mountain, which is Mount Ida, and decided to film the experience.
Crete: Myths of Ideon Cave: The Myths of Ideon Cave was based on the legendary stories of Zeus being born and raised in the mountains of Ida. It is a documentary film that showcases the archaeological site of Psiloritis.
Is Mount IDA (Psiloritis) in UNESCO World Heritage Sites?
No, the mountain of Ida (Psiloritis) is not part of the UNESCO World Heritage Sites of Crete. Its location must be prominent and should demonstrate international importance to be treated as part of UNESCO World Heritage Sites. On the contrary, Mount Ida is a natural park and is a member of UNESCO's Global Geoparks Network.