One of Crete's most well-known and popular destinations, Stalida or commonly referred to as Stalis is central, convenient, and is known for its long, beautiful, family friendly-beach. The region is full of attractions of all kinds- adventure, nature, culture, and quality beach time. It also has every convenience, from many full-service beaches to plenty of family-friendly tavernas. This is a great place to get to know Crete.

Everything You Need To Know About Stalis, Crete
Where is Stalis, Crete Located?
Stalida (Stalis) is on Crete's northern coast. It's located on the main road just 30 km from Heraklion's international airport or seaport, between Hersonissos and Malia.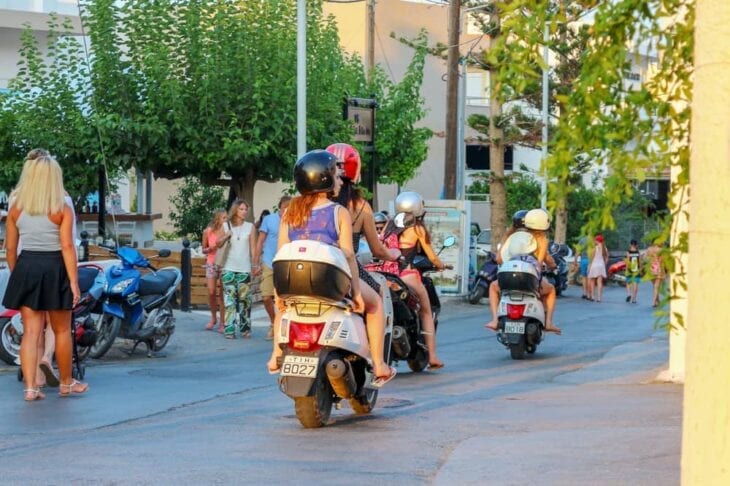 How Do You Get to Stalis, Crete?
This popular beach resort is easily reached. If you are arriving by air, you will find our car hire depot at Heraklion International airport. If you arrive by boat, a Heraklion Port rental car can be brought to you.
You can also book a car rental in Stalis and have it delivered directly to your hotel, apt or villa.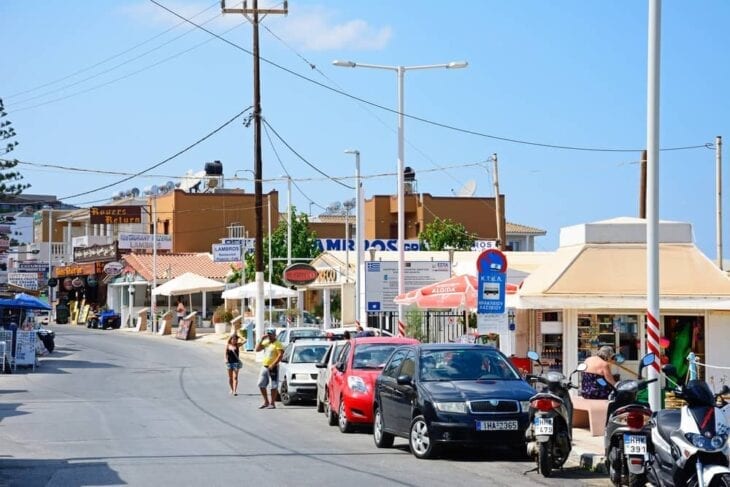 Alternatively, you can take the public bus KTEL. There are frequent busses throughout the day and it takes about 20 minutes.
The History of Stalis
Stalis is just over 30km from the palace of Knossos, the largest of Crete's Minoan Palaces. The Minoans were a culture and civilization that flourished in Bronze Age Greece, from about 2700 BCE to 1450 BCE. The nearby capital of Crete – Heraklion – also has a fascinating history. Like much of Crete, after the decline of the Minoans there was little development, with some Roman building, then much piracy during the Byzantine era. Then the Arabs arrived, building a castle in the 9th century and making the city the capital of the Emirate of Crete. Piracy against the Byzantine Empire's ships continues, until the victory of the Byzantines in the 10th century. They held the city for over two centuries, then the Venetians came, leaving much of the architecture that gives Heraklion its romantic charm.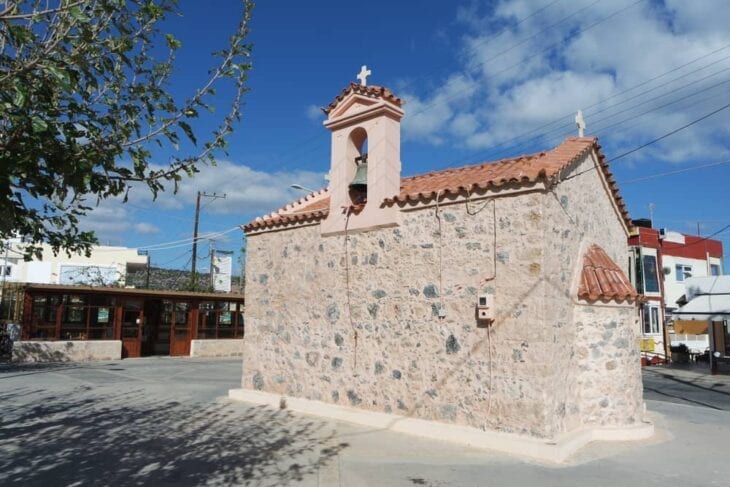 Stalis itself was, until the 1960's, prized primarily as excellent farmland. In the 1960's the first large hotel was built, and the area became more popular with tourists in the 1980's. Many accommodations, tavernas and other tourist facilities were developed over the next decades and now the area is extremely popular.
What to See and Do in Stalis
This is an extremely popular beach resort with international visitors. Both Hersonissos to the west and Malia to the east are known for their liveliness, while Stalida in the middle is often the preferred choice for families who want to enjoy the gorgeous long beach, the tavernas and restaurants. This makes a wonderful base for exploring this interesting region of Crete.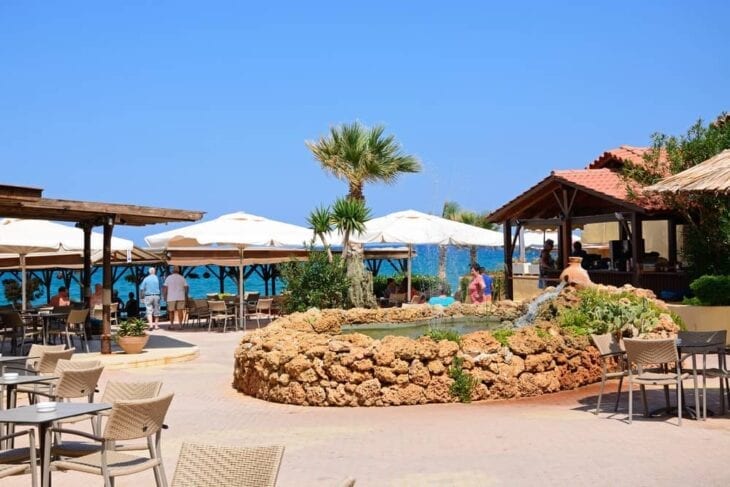 Enjoy a Beach Holiday – Gorgeous Beaches Near Stalis
Stalis itself is a popular beach, with soft silky sands and clean waters. There are sunbeds and umbrellas and snack bars and it's a perfect beach for families.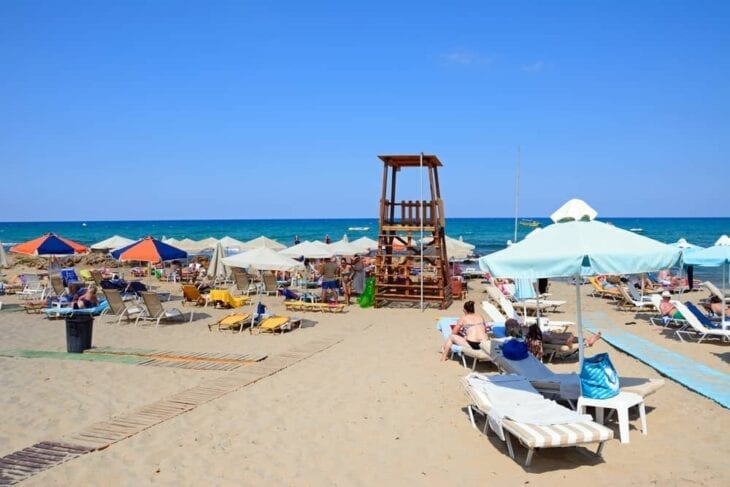 The north coast of Crete can be sometimes windy, but at Hersonissos, the beach west of Cape Sarandaris is often protected from the wind and offers calmer seas for a swim.
Malia, to the east of Stalis, is one of Crete's more popular beaches for young people. It offers plenty of diversion, with nearby bars and a vibrant nightlife.
Some of Crete's world-famous beaches are also worth the gorgeous drive:
Matala, made famous in the 1970's by the hippies who camped in the caves on the cliffs, is a gorgeous beach on the south coast. A drive of an hour and a half brings you there, via charming villages and views.
Agia Galini, also on the south coast, an hour and a half from Stalis (Stalida) and a little over a half an hour from Matala, is anther popular beach. It is a pebbled beach with cool waters, thanks to the nearby river Platys.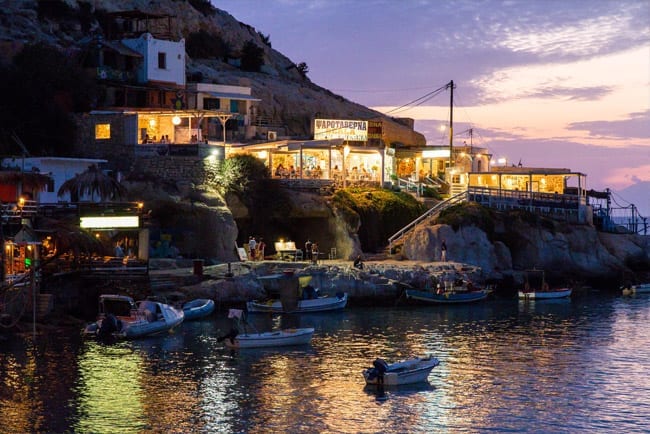 While you are here on the south coast, you can also wither hike through a gorge to Agiofarago beach (it takes 30 – 50 minutes)- a fantastic hike. Or this lovely remote beach can be reached by boat from Matala or Agia Gallini.
Activities Around Stalida
There are many, many things to do around Stalida, one of Crete's most exciting regions.
The CretAquarium is a fantastic place to visit. Focusing on the presentation and preservation of the ecosystems of the Mediterranean and is a terrific place to learn first hand about over 200 species of the Cretan and Mediterranean sea beds. This is a great destination for families. It's a 20 minute drive from Stalida.
Yes, the beaches of Crete are indeed fabulous! But a waterpark can provide a memorable day of fun, especially for kids. Crete's largest – Acquaplus – is nearby. You'll find exciting water slides and tubes and also diversions suitable for younger visitors. Aquaplus is just a 10-minute drive from Stalida.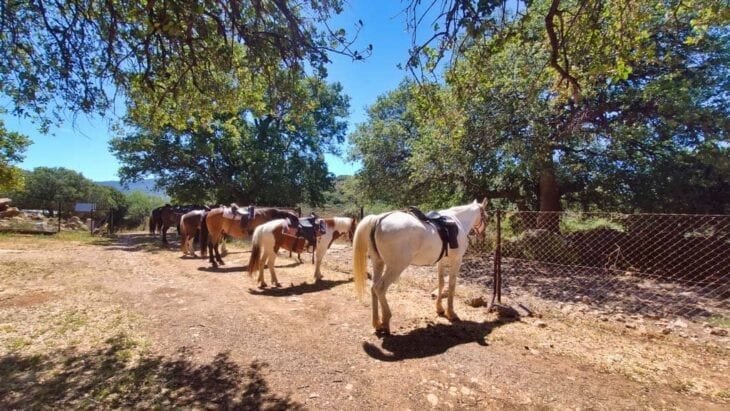 The Amarillis stables offer the opportunity to explore the natural, unspoiled beauty of the inland region on horseback, taking mountain trails and dirt roads through olive groves and lovely vistas. In cooler months, they even offer beach rides. The stables are an 18 minute drive from Stalida.
Cultural Excursions Near Stalida
The Palace of Knossos, excavated and vividly restored by Sir Arthur Evans in the early 20th century, is one of Crete's – and Greece's – most significant archaeological sites. This is a spectacular place to imagine the world of the Minoans, and the Minotaur and the Labyrinth. Knossos is a half an hour from Stalida.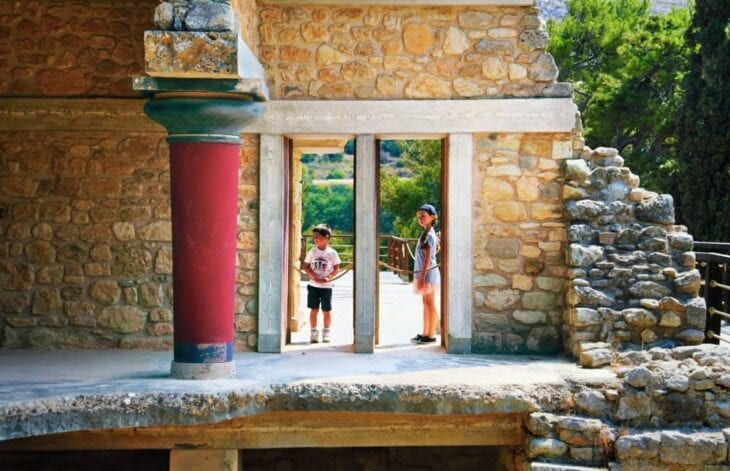 The Archaeological Museum of Heraklion houses many of the most stunning finds from the excavation of Knossos.
Heraklion itself makes a wonderful cultural excursion. The city's highlights – besides the museum – include the Venetian Koules Fortress, the Morosini Fountain at Lion' Square, and the Venetian Loggia. The old town and harbor are absolutely charming.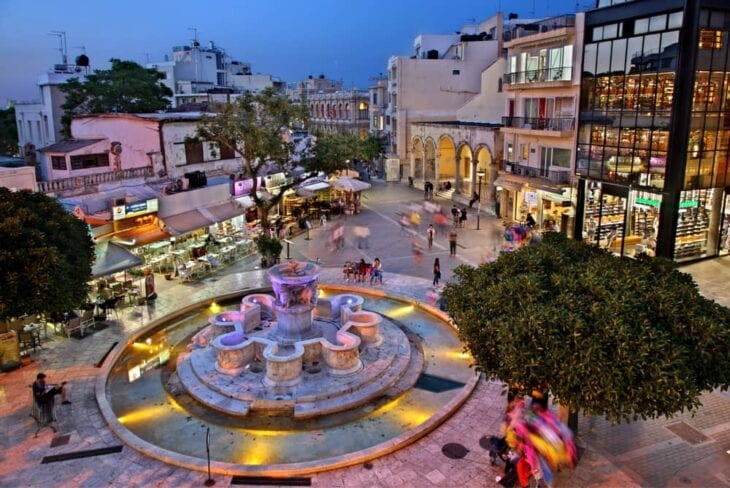 An hour's drive to the west from Stalida (Stalis) brings you to Fodele, the village where the world-famous master of mannerist painting, Domenicus Theotokopoulos (1541 – 1614) grew up. He moved to Spain, where he became known simply as "The Greek". A museum in Fodele is dedicated to him, where you can see reproductions of his works and learn more.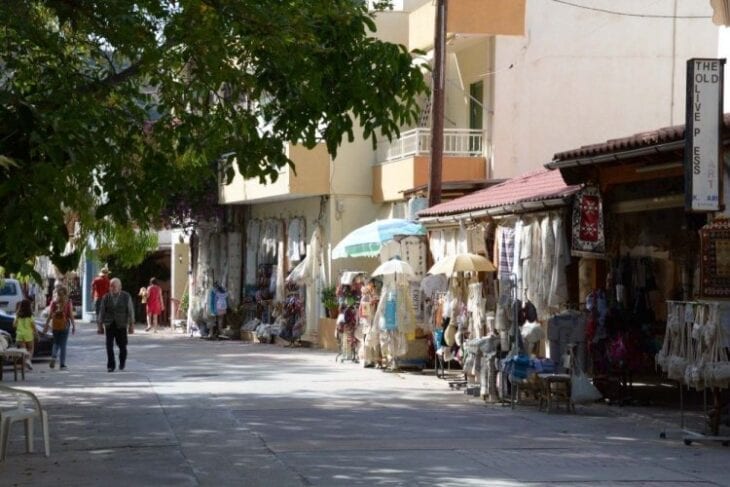 At the Lychnostatis open-air museum, you can learn about traditional Cretan folk culture, nature, and agriculture. An oil press, ceramics workshop, weaving workshops, and shoe making workshop are just a few of the many, many exhibits at this museum – a private initiative – that bring traditional Crete to life. The museum is just 5 minutes from Stalida.
Explore Stalida
This central location is ideal for exploring the beaches, landscape, and pleasurable and cultural diversions of the island. We hope that our guide to Stalida, Crete will inspire you to book your next holiday to Crete.