One of the most visited touristic resorts in Crete, Malia is a popular destination among young European tourists looking for an animated kind of holiday made of endless sun-packed days at the beach and a sparkling nightlife.
Malia is not your traditional Cretan village with a more relaxed pace, but the top place in Crete for those who want to party.
Where is Malia
Malia is located less than 40 km east of Heraklion on the northern coast of Crete. It's quite close to Chersonissos, another vibrant town along the same coastline.
Being fairly close to the capital of Crete, it allows you to combine the great beaches and dancing nights in Malia with different proposals in Heraklion, such as attending cultural events, going on a shopping spree or discovering the gastronomic and wine panorama of the region.
Those landing at the airport of Heraklion airport should definitely consider renting a car to explore not just Malia, but the whole area.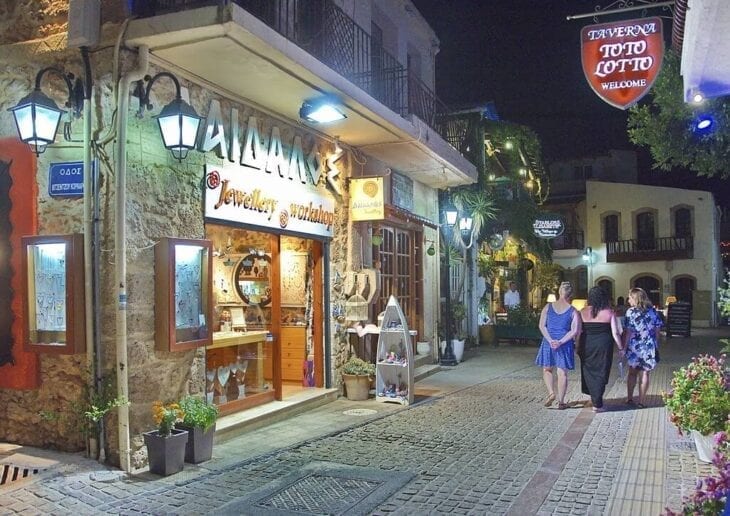 How to get to Malia
Getting to Malia by car
Getting to Malia from the Heraklion airport (and from the port of Heraklion too) is quite easy. It's a 35 km ride and it can take you from 30 to 40 minutes to get there.
The journey is really straight forward and it's impossible to miss the exit if you follow the road signs.
Reserving a car hire in Malia is the easiest way. Rental Center Crete offers free delivery and collection service to your accommodation in Malia.
Getting to Malia by bus
There is a direct bus that departs from Heraklion, which operates on a daily basis, however, buses depart every four hours, so it's always a good idea to check the bus schedules ahead. The ride is about an hour and tickets cost 5 euros.
Best things to do in Malia
Malia is a small but quite lively seaside resort where it's possible to find everything you need for your holiday, from great beaches to restaurants, and tavernas, beach bars, clubs and lots of shops.
For families, kids have the option to also spend some time in the different video game arcades, or splurge in delicious ice creams in one of the many parlours in town.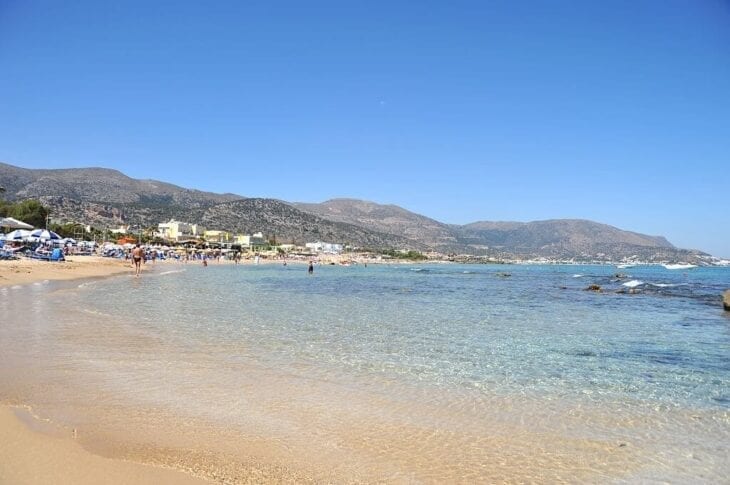 Being such a popular destination among British tourists, there are endless places in Malia where to have a traditional and classic full English breakfast. There are also several pubs serving beer, fast food joints and coffee points as well.
When it comes to evenings, nights come alive not only in the beach bars set directly on Malia's coast, but along Dimokratias Avenue, the main road in town.
It's possible to explore different discos and pubs and take part in the many special events that most venues propose every evening, featuring international DJs or themed nights.
Interact with the animals in Amazonas Park
About 25 km from Malia, on the road that connects the town with Agios Nikolaos, it's possible to spend a fun morning in Amazonas Park.
Although many like to call it a zoo, the place is in fact a park and rescue center where visitors can interact with animals instead of just witnessing them in cages, on some days it's even possible to feed them. And you won't just see the local fauna, but also several exotic species, including lemurs, parrots, and monkeys.
Visit the Minoan Palace of Malia
Malia is home to the third biggest Minoan Palace unearthed on the island, right after the imposing Knossos Palace (quite close to Heraklion), and Faistos, always in the Heraklion Region.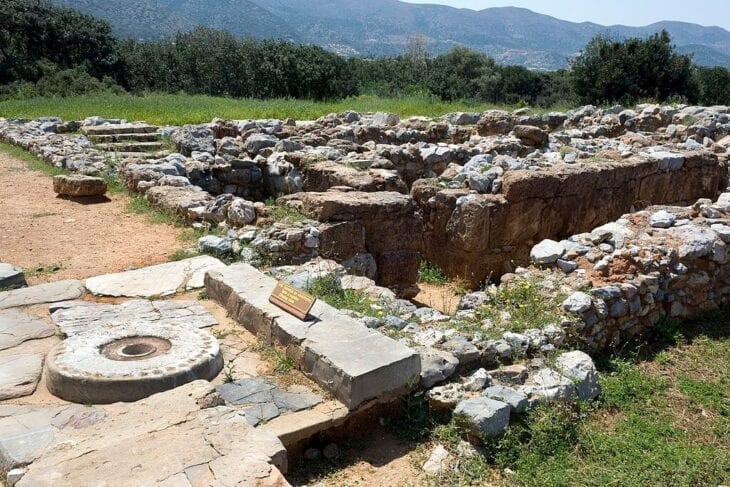 During a visit to the archeological site it's possible to discover the rest of buildings, magazines, storage rooms, and quarters where the Minoan civilization prospered thousands of years ago. There's also a small but interesting museum at the entrance of the site well worth a visit.
Those interested in knowing more about the Minoans and this particular archaeological site would certainly enjoy to book a tour in the Archaeological Museum of Heraklion (about 45 minutes away from Malia).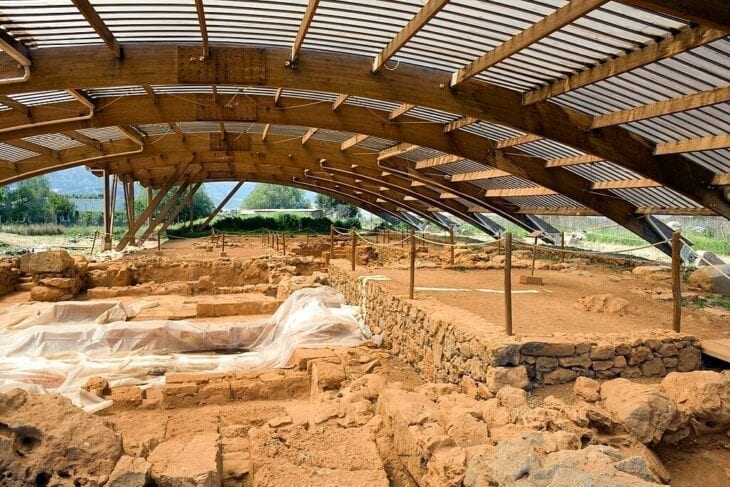 The museum, one of the most important in Greece, exhibits hundreds of Minoan objects, such as huge storage vases, everyday objects and some unique and intricate pieces of jewellery that were discovered in this site. The high level of craft and detail in some of the pieces is simply stunning.
Try canyoning at the Roza Gorge
Although the Roza Gorge bed cannot be hiked due to its steep descents, it's still possible to experience extreme canyoning in the rappels of Roza. The largest of them all is about 15 meters high.
There are several canyoning schools, both in Heraklion and in Malia, that organize group descents. Check in advance what equipment you would need to bring with you to make an attempt at Roza Gorge.
Spend a day at sea and visit Dia Island
The small island of Dia is located a few miles off the coast of Heraklion, and a visit to the island can be an excellent opportunity to spend a different day on Crete.

There are several boat trips available, including private yacht trips, that offer sailing tours on the northern coast of Crete and that have a stopover at Dia as their main feature.
You can participate in the activities that tours include, such as snorkeling or fishing, or you can just swim in the crystalline waters, relax under the sun, and spend a gorgeous day in a place of unique beauty.
One of the main features on Dia is Saint George Bay, a small shore with sparkling turquoise waters. Tour usually include a typical Cretan lunch in their fees.
Check Potamos Beach
You can simply explore the coast of Malia to discover your favorite beach in the area. Or you can take your car to explore some more remote beaches in the area for a day of complete relaxation.
Take our word and spend a day in the beautiful coves at Potamos Beach, less crowded than the Malia beaches and with a completely different atmosphere.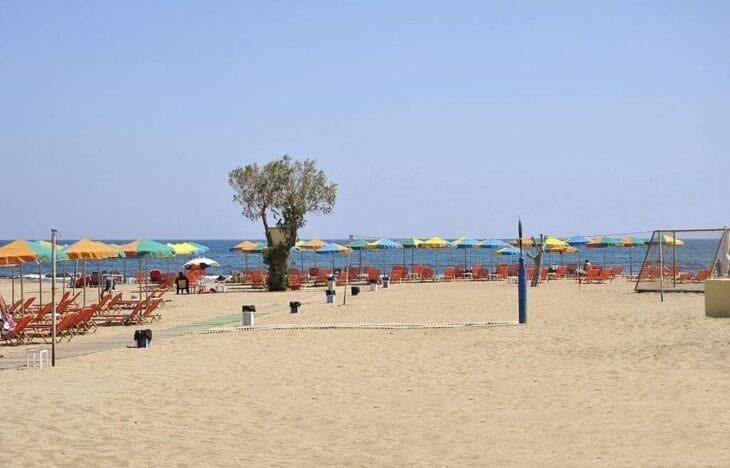 If you're looking for a beach with crystal clear waters, wide, clean, and relaxing, then Potamos is the place you've been looking for. The beach is organized, so it's possible to rent a sunbed and umbrellas. There's also a taverna serving simple dishes but delicious as well as a beach bar for cold drinks and snacks.
Nightlife in Malia
Yes, the main reason to visit Malia remains its unique lifestyle and night scene. Malia is, in fact, the place to go in Crete if you're keen on dancing and clubbing. Therefore, this list features the best clubs you can check out in Malia.
Malia Nightclubs
The Saltire Lounge – Malia's only Scottish Pub
A great place to chill right after or before your crazy night in Malia's nightclubs. You'll find anything from fish and chips to Scottish pints and whisky. The pub also features Sky TV for live sports, a Scottish size pool table, karaoke and dart boards.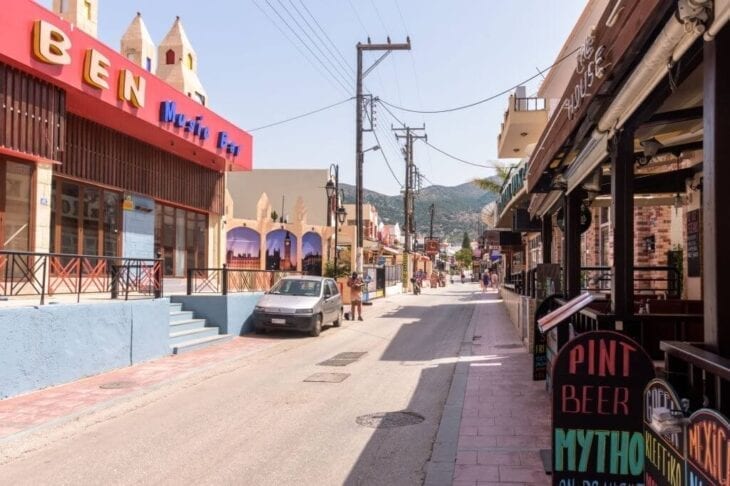 Corkers Nightclub
One of the most popular discos in town and a favorite among the younger crowds.
Zig Zag Club and Lounge
Great mood and choice of music for another popular venue along Malia's main nightclub strip. Cocktails are tasty and prices convenient.
Warehouse Club
This is another superb venue for your Malia nights. The public appreciates the music choice, the drinks and the atmosphere.
Oasis Pool Bar
Ideal for those looking for pool parties and loads of fun. The place is specially popular among very young adults and teens.
Apollo Club
Featured as Malia's Unique Urban Club, and described by party-goers as the best club in Malia, Apollo is a classic in town for alternative music and long dancing nights.
Mango Cocktail Bar
Another Malia classic which has built a great reputation for the endless cocktail list with unique tastes and combinations. A cozy, relaxing atmosphere to spend a great time with friends before hitting the dance floor.
Candy Club
Another classic in town when it comes to popular dance floors. Check out the theme nights at Candy Club, such as Wednesday Malia Live, Saturday UV, Malia Live Festival after party and Majestic Monday.
Where to stay in Malia, Crete
There are several hotels, studios and apartments to rent, and all-inclusive resorts for you to book for your holiday in Malia.
Possibilities range from fantastic seaside accommodations where everything is included, to more modest options for those traveling on a budget.
Since Malia is such a popular place among young crowds, the area is usually packed during the months of July and August. The first weeks of September are also quite popular with young travelers because prices are definitely more convenient.
Late September is often better for those less interested in nightlife, but more into adventure holidays, relaxation at the beach, and a more authentic Cretan atmosphere.
No matter when you choose to travel, it's always best to book your room in advance to get better fees and plenty of availability. These are some of our favorite places to stay in Malia.
Malia Mare Hotel
If you're looking to immerse in lush green gardens, this is the hotel you might be looking for. Just 1 km from Malia Beach, this is one of the best hotels you can choose in town for a convenient and yet classy holiday. Complimentary parking places are a great feature for those driving their rental car in Malia.
Dimokratias 10 – Malia ✆ 0030 2897 031809
website link
Sun Village Malia Boutique Hotel and Suites
Comfortable sun lounges by a stunning swimming pool amidst the green gardens is one of the main beautiful features of this elegant and comfortable boutique hotel in the heart of Malia.
E. Tsagkaraki Street – Malia ✆ 0030 6932 528383
website link
Sirens Hotels Beach & Village
A great all-inclusive resort in Malia, this hotel features beautiful gardens along the Bay of Malia, as well a bungalows with comfortable terraces to enjoy the stunning sea or mountain views. Family rooms are also available.
The hotel has a private beach area, a gym, a spa and a taverna-style restaurant.
E. Tsagkaraki Street – Malia ✆ 0030 2897 035100
website link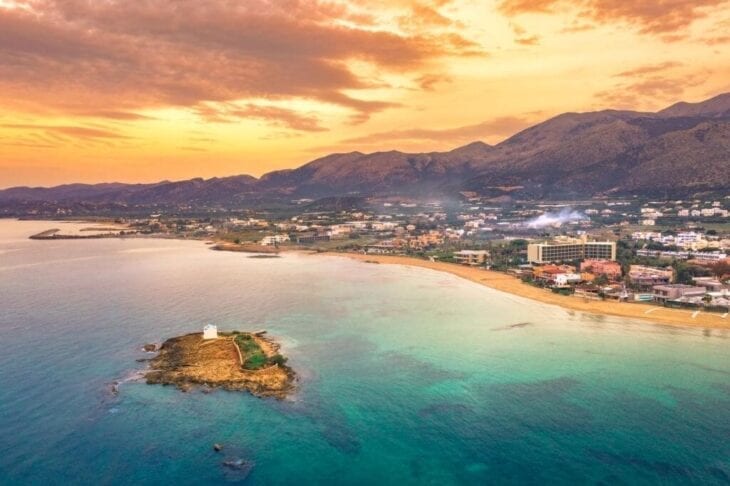 Where to eat in Malia
The Brasserie
A popular taverna for pizza, pasta, and grill, as well as for a quick lunch. Located in the central area of Malia, at number 2 Tsagkaraki Street.
✆ 0030 2897 029696
San Giorgio Taverna
Nor right in the center position, this is among the most popular tavernas to enjoy a typical Cretan dinner when visiting Malia. It's located on 28th of October Street, and it's a great place if you're visiting with kids.
✆ 0030 2897 032211
The Loft
One of the most popular eateries in Malia, The Loft is located on Mattheou Zahariadi Street in the center of Malia, and the portions are super huge… we warned you!
✆ 0030 2897 033808
Popular Beach Bars in Malia
Dolphin Beach Bar
Located right in the main beach of Malia, the place is excellent both for a plentiful breakfast by the sea as well as for a quick lunch or a pint of beer at sunset time.
✆ 0030 2897 033775
Thalassa
Thalassa is located at the end of Malia's main road, also on the beach. Popular and usually crowded, Thalassa is a great place to relax after a day at the beach. They also serve quick dishes and traditional Greek souvlaki.
✆ 0030 690 7003873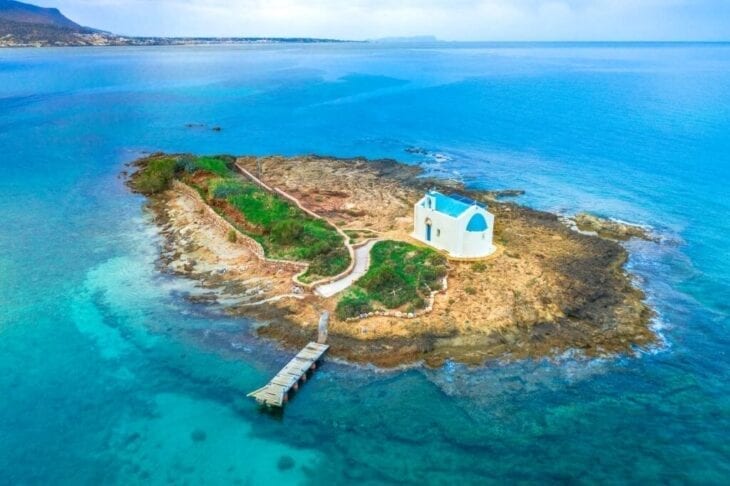 When is the best time to visit Malia
As with any beach resort in Crete, the peak of Summer is the best place to visit. Remember, though, that summers in Crete are quite long, therefore the local season starts early in May and ends sometime in the middle of October.
If you're looking to meet new people, make friends, and go dancing, the months of July and August are the best time to visit. You'll be able to enjoy the warm seas of Crete, pristine beaches, and a myriad of night places where you can be certain to spend an unforgettable summer holiday
Take into account that Malia offers great opportunities also for those traveling during the shoulder season. The village is close to Heraklion, the busy capital of the island, but also not far from the coastal towns of Chersonissos, Sissi, and the city of Agios Nikolaos.
Those visiting at the beginning of the season (April and May), or late in October should remember that temperatures won't be as hot as in the middle of summer, but the places will certainly be much less crowded and easily enjoyable.