If you love exploring beaches and want to find a new one to add to your list, Stavros Beach is worth checking out. Stavros beach boasts fine golden sand, clear turquoise waters, and a lovely setting. It's no wonder it's one of the most popular destinations in Crete.
You'll be in awe of the natural beauty this place possesses, giving you the perfect backdrop for a relaxing day by the sea. To learn more about Stavros Beach, read on below!
Where is Stavros Beach Located
Stavros is a lovely beach village on the northern side of Akrotiri, right in the Chania prefecture, only 19 kilometres from Chania town and 9.5 kilometres from Chania International Airport. Due to its easy access, the beach sees a lot of visitors throughout the year.
Stavros Beach is also known as Zorbas Beach
Stavros beach is also known as Zorbas beach from the old greek movie Zorba The Greek, starring Anthony Quinn.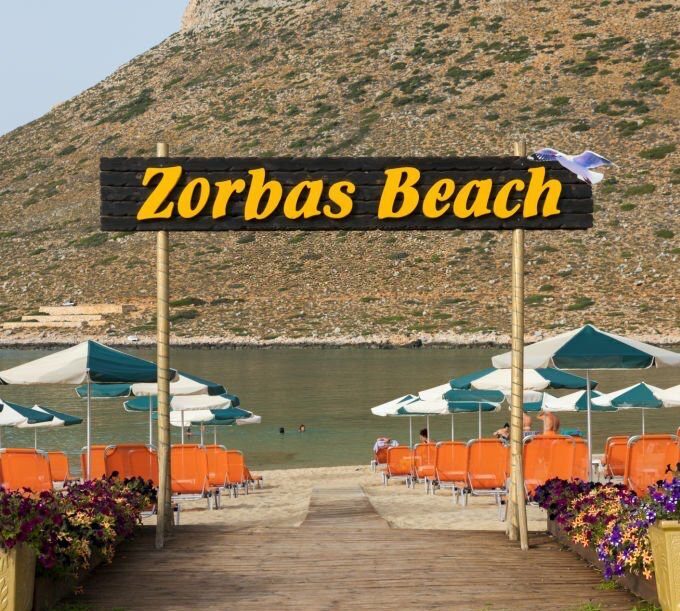 Things to Do in Stavros Beach
You'll never run out of things to do when you visit Stavros Beach. This beach is well-known for its crystal clear waters and stunning surroundings, making it the perfect place to relax and soak up the sun.
Aside from swimming and sunbathing, you can also enjoy a variety of activities such as:
Exploring the Underwater World
With rich coral reefs and a variety of marine life, Stavros Beach is a great place for diving and snorkelling. If you're a fan of the underwater world, be sure to bring your swimming gear and explore the amazing sights this beach has to offer.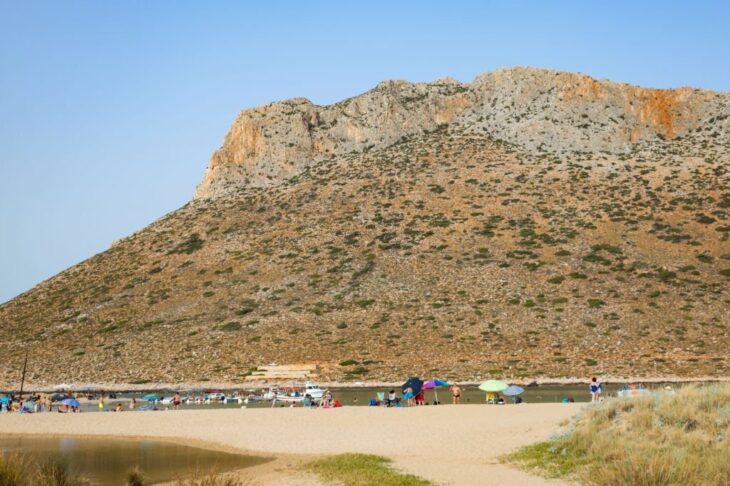 Check Out Lera Cave
Lera cave is just a few hikes away from Stavros Beach. Climbing the cave allows you to take in stunning views of the surrounding area. You can take amazing pictures or just enjoy the peace and quiet this place has to offer.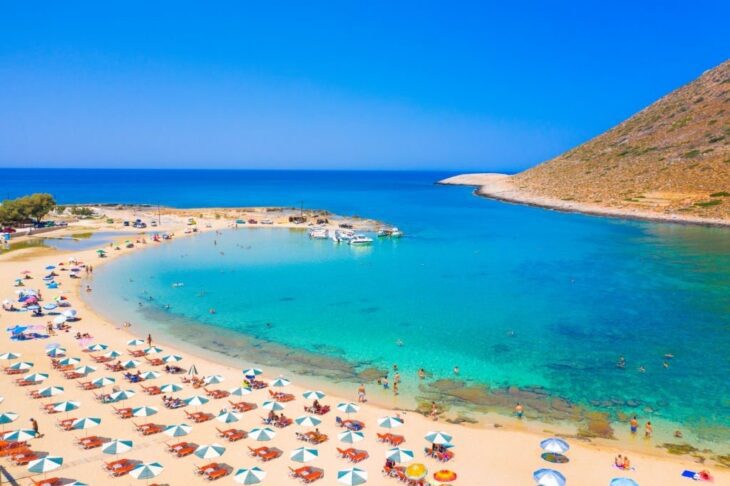 Visit the Nearby Village
If you're done spending the day at the beach, take a walk or drive to the nearby village and explore. The are of Akrotiri is home to amazing restaurants, bars & cafes, and shops. It's the perfect place to spend an afternoon when you're looking for a change of scenery.
Beaches Nearby Stavros Beach
Although Stavros Beach is beautiful, it's definitely not the only beach worth visiting in the area. Here are some other spots you should check out while you're in Akrotiri.
Kalathas Beach
With clear blue waters and a wide variety of beach activities, Kalathas Beach is perfect for families. Sun loungers and umbrellas are available for rent, and there are several restaurants and cafes nearby if you get hungry. Plus, you don't have to worry about your kids since the waters are shallow and calm.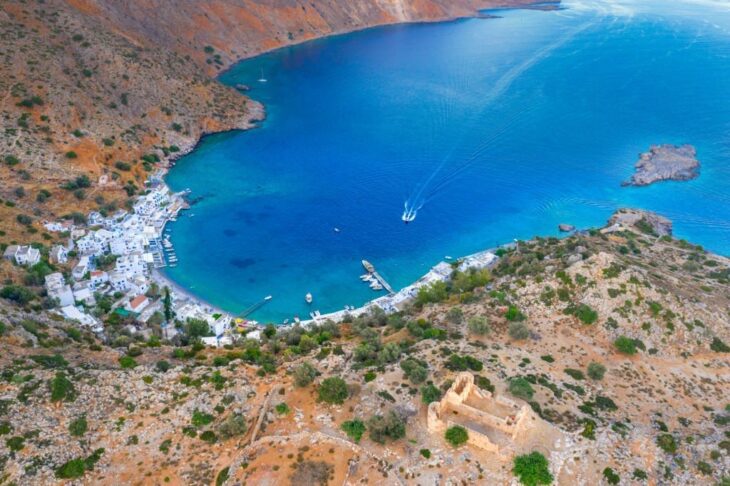 Seitan Limania Beach
Seitan Limania is a pebbled beach close to Stavros. It is another great spot for swimming and sunbathing. There aren't many beach amenities available here, but the views make up for it. Also, Seitan Limania is quite quiet compared to some of the other beaches in the area so it's perfect if you're looking for some privacy.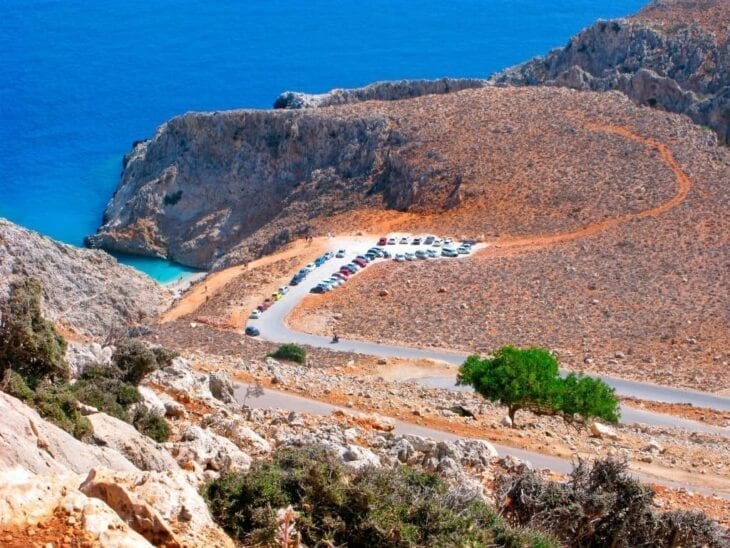 Marathi Beach
Marathi is divided into two small coves that are well shielded from the prevailing breezes from the north. They are sand-covered and have clear, shallow water, making them excellent for children. The little island of Marathi or Palia Souda (Paleosouda) is located approximately 1km from the coast and has a small pine forest. Swimming, pedalling, or boating are all options for getting to the islet.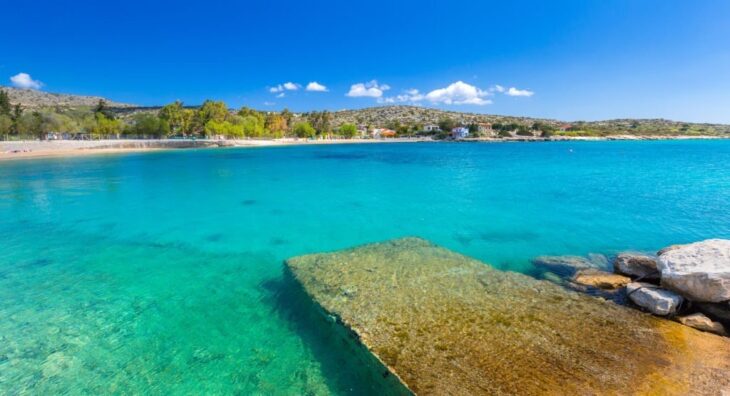 How to Get to Stavros Beach
Stavros beach is well connected through a bunch of means of transportation.
By Car
There are many ways to reach this beautiful beach but the best choice is to go for rental cars. A car rental allows you to have the flexibility to visit different beaches during your stay, as well as explore other areas of the island. You can get a rental car in Chania or book one online.
To get to Stavros Beach, simply take the main road heading north out of Chania and follow the signs going to Akrotiri. The trip will take you about 17 minutes from Chania town.
By Taxi
Another way you can get to Stavros Beach is by taxi. If you're not comfortable driving in Crete, this may be a better option for you. Taxis can be found at the Chania International Airport and in Chania town. The trip from Chania to the beach should cost you around €17 and will take around 17 minutes to reach, depending on the traffic.
To reach Stavros Beach by taxi, simply hail one on the side of the road or find one at the airport right when you get off. Taxi services are comfortable and a good way to get around the island.
By Bus
If you're on a budget, you can also take the bus. Busses are a common way to get around Crete and can be found in most towns. To get to Stavros Beach, head to Chania Central Bus Station. Once there, board a bus going to the said beach. there There is a direct bus departing from Chania and arriving at Stavros and busses depart four times a day (Monday to Saturday). The journey takes about 40 minutes and will cost you about €3.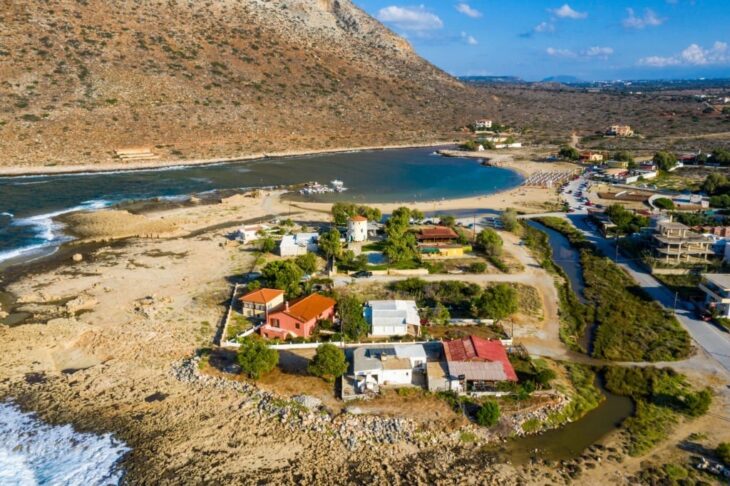 Where to Stay in Stavros Beach
Accommodation will never be an issue in Stavros Beach. There are several hotels and resorts in the area that offer a wide variety of services and amenities.
Skamagkas Apartments
Skamagkas Apartments is a welcoming, family-run establishment that serves as a 'home-away-from-home' with beautiful mountain views, this is an excellent choice for the entire family. Plus, the beach is only 1 kilometre away so you can easily walk or drive there whenever you feel like hitting the sand.
Address: Xeroviglas, Chania 731 00, Greece
Website: https://www.skamagkas.com/
Contact: +30 2821 039111
Villa Dimi
This lovely villa features a combination of traditional and modern styles, as well as all of life's conveniences. This beautiful local architectural home beds ten people in four bedrooms and three baths. It's only 1 kilometre from Kalathas Beach. and is ideal for huge group get-togethers. A pool is even found in the area.
Address: Akrotiri 731 00, Greece
Website: https://www.villadimi.gr/
Contact: +30 694 453 6388
Monte Vardia
Only 5.3 miles away from Stavros, Monte Vardia offers a taste of rural life away from the hustle and bustle of city life. This authentic stone-built property boasts an amazing on-site pool, as well as a terrace with stunning views. You can expect affordable rates and a family-friendly environment.
Address: Odissea Eliti 2, Chania 731 33, Greece
Website: https://montevardia.gr/
Contact: +30 2821 045444
Where to Eat in Stavros Beach
After spending the day enjoying the beach, you'll want to stop by one of the amazing restaurants in the area. Here are some of our favourites:
Almyriki Restaurant
Serving Cretan and Mediterranean cuisine, Almyriki is one of the best restaurants in Stavros Beach. The food is fresh and delectable, and the service is excellent. Plus, the ambiance is perfect for a romantic evening out.
Address: Stavros 731 00, Greece
Website: https://www.facebook.com/Almyriki-812881548831283/
Contact: +30 2821 029489
Mama's Place
Nothing beats home-cooked meals and Mama's Place delivers. The portions are huge, the prices are reasonable, and the food is beyond tasty. This is the perfect spot for a casual meal with family or friends.
Address: Spirou Kagiale, Stavros 731 00, Greece
Website: https://www.facebook.com/Mamas-Place-536089236500661/
Contact: +30 2821 039060
Zorbas Taverna
Another place you shouldn't miss is Zorbas Taverna. The food here is traditional and delicious, and the service is fantastic. Plus, they have a wide variety of dishes to choose from so you're sure to find something you love.
Address: Stavros, Greece
Contact: +30 2821 039402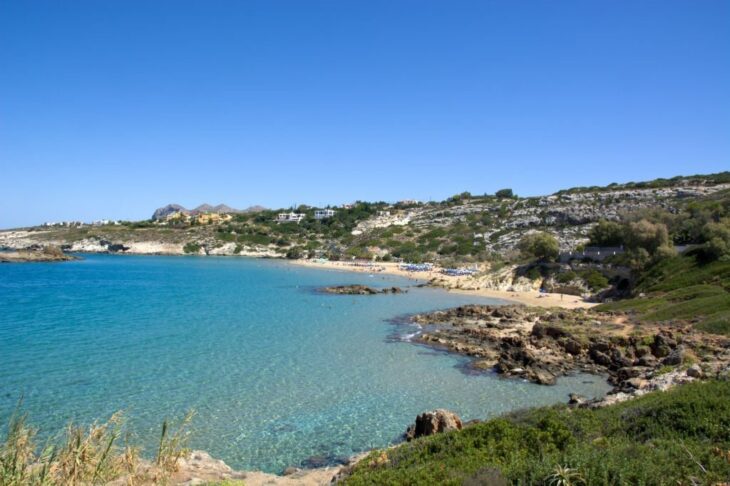 Best Time to Visit Stavros Beach
Summer is definitely the best time to visit Stavros Beach because the weather is warm and perfect for swimming, sunbathing, and enjoying all that the area has to offer. However, keep in mind that it can get quite crowded during this time. If you're looking for a more peaceful experience, try visiting in the spring or fall when the crowds have dispersed.