Boat cruises and sailing immediately spring to mind when considering how to go from one island to the next. This is also a great idea when you decide to travel to the Greek Islands. Island hopping is a very well-liked way of seeing many islands while on vacation.
However, since Crete is such a remote location, getting to other Greek Islands is not as easy as it would appear, which is why planning in advance would be a great idea. There are some islands that you can easily travel by boat. For example, Santorini and neighbouring Cycladic Islands can be reached via boat trips, regular ferries, or both. Ferry boats to Naxos, Paros, Ios, and Mykonos leave from Heraklion as well, and occasionally from Rethymno too.
Boat trips are not limited to travelling to far-off islands. You may also go on boat trips inside the Cretan territory, either on sailing tours to small islands off the coast of Crete or on boat trips that enable you to cross the relatively challenging rough terrain on the southern coast.
Read ahead to know everything about boat trips in Crete, and plan your vacation in the best way possible!
Crete's nearby Islands and accessing remote villages by boat
Crete is blessed with more than 1000 kilometres of coastline. The island has so many beaches that exploring them all would take a lifetime. While we have all become accustomed to travelling either by air or road, not every place in Crete can be accessed using these transport means. Instead, the only way to get there is by boat, which is why boat trips hold great significance in Crete.
If you plan on visiting Crete, make sure you take boat trips to visit islands and villages like Loutro, Balos, Agia Roumeli, and Koufonissi. Not only will you get to visit these otherwise inaccessible places, but you will also have the time of your life cruising on boats that take you there.
5 Best Rated Crete Boat Trips
Although there are numerous boat trips in Crete, some happen to be better than others. To make choosing easier for you, we have compiled a list of the best Crete boat trips based on how they have been rated by travellers.
Sailing Trips with Cretan Sailing by Eleni Hersonissos Boat Trip
On this sail-and-snorkel boat trip from Hersonissos, you may easily enjoy Crete's crystal-clear seas without having to pay a lot of money. Take a trip on a classic wooden boat across St. George's Bay and Stalis. Swim, snorkel, and eat a BBQ lunch at each of the two snorkelling sites. The best part is that you don't need to carry your own equipment because there is snorkelling gear available for your use. People who take this trip love the experience of sailing on a traditional wooden boat and escaping the crowded towns and villages.
Comfort cruise by DanEri Yachts
On this leisurely catamaran trip from Heraklion to the secluded island of Dia, you can enjoy having the sun on your face and the breeze in your hair. In a party of no more than 17, partake in activities including fishing, stand-up paddleboarding (SUP), snorkelling, and sunbathing. The package also includes a Mediterranean lunch with beverages in addition to onboard Wi-Fi. Travellers usually find the food delicious and the crew very welcoming.
Private Boat Trip Kissamos Balos by SEAze The Day
With this private boat tour to Balos Lagoon, explore Crete from the sea. Take a picturesque cruise to Gramvousa Beach on the Mediterranean Sea by boat. Use the equipment given to go snorkelling from the boat or swim and relax in the sun. You may modify the route and duration of the journey based on your personal preferences. People who have taken this boat trip love how exclusive it is, as well as having the option to customise the trip according to their own preferences.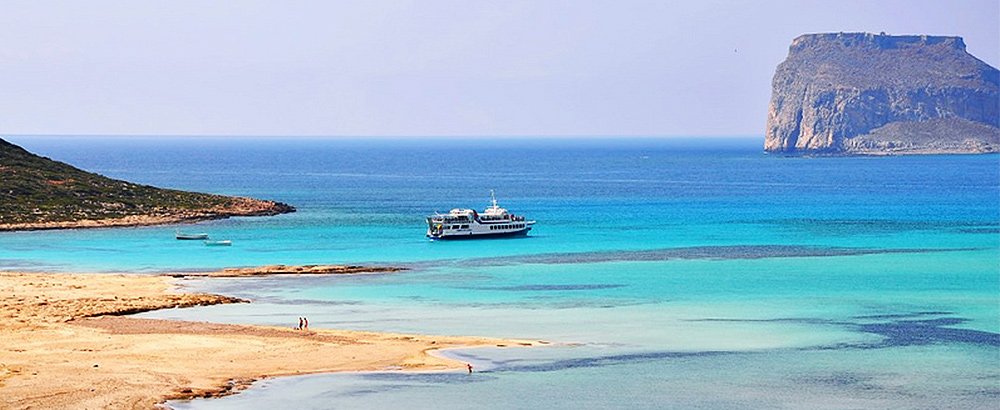 5-Hour Day Sail to Dia Island by Altersail
Dia Island's secret coves and animal preserves might be challenging to explore if you don't know the region well. Spend less time researching and more time enjoying this sailing experience. Discover where to spot wild goats and monk seals and how to identify various fish types by taking help from the experts that this boat tour has to offer. Once you are done with the exploring and have worked up an appetite, have a delicious lunch with a variety of local food and beverages that are also included in the package. Tourists and visitors who have taken this trip cannot get over how organised the trip was, as well as the unique experience of exploring Dia.
Day sea excursion Heraklion to Dia with a full menu by DanEri Yachts
This boat trip takes you on a Lagoon 450F sailing catamaran, leaving from the port of Heraklion. All equipment for snorkelling, SUP, and swimming are provided on the trip, so you do not have to worry about carrying the gear along. You are also served a delectable Mediterranean supper, including grilled fish, as well as local and imported beverages. On your way back, you can get to enjoy the view of the stunning sunset, taking memorable pictures along the way.
Longer Boat Trips with Direct connections
Trip to Kythira
The ferry to Kythira leaves from Kastelli-Kissamos, which is located in the western part of Crete. The two places are separated by around 53 nautical miles. Regular ferries travel through Antikythera Island, normally four times a week. Each ferry ride takes around 4-5 hours to complete the journey. Currently, SeaJets is the only ferry company offering service between Kissamos and Kythira.
Trip to Karpathos & Kasos
Crete and the Dodecanese Islands, which are roughly 117 nautical miles apart, are connected via the Heraklion – Karpathos ferry route. This ferry service is now only run by Anek Lines, a single ferry operator. The journey is available up to twice a week, with boat trips taking about 8 hours. The duration and timetable of Heraklion to Karpathos boat trips may change from season to season; therefore, we recommend running a live check to obtain the most recent information.
Trip to Santorini
The ferry route connects Crete with the Santorini, which are roughly 63 nautical miles apart. Currently, there are just 4 ferry companies providing this service between Heraklion and Santorini. These are Seajets, Hellenic Seaways, Minoan Lines and Anek / Superfast. SeaJets offers daily trips throughout during the tourist season (April to October), while Minoan Lines only does so during the busiest travel season. SeaJets offers the quickest sailing time of 1 hour and 50 minutes. Anek / Superfast serves the route with a very slow ferry boat with lots of delays, but it is the cheapest option of all.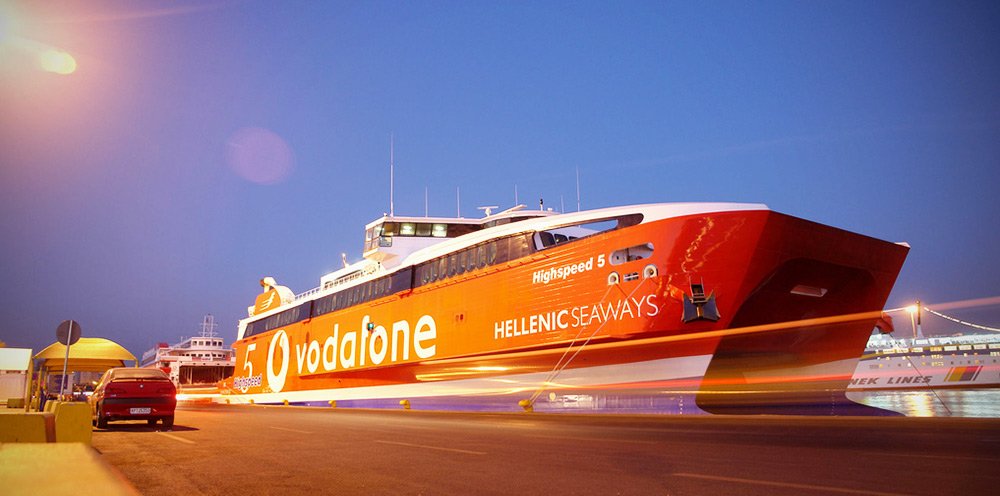 How to get from Crete to Santorini?
You can get from Crete to Santorini either by boat or by airplane. By boat from Heraklion or Rethymno Port and by plane from Heraklion Airport, Chania Airport or Sitia Airport with a layover in Athens International Airport. During the summer, there are at least two ferry departures per day from Crete to Santorini. Minoan Lines, Seajets, Anek / Superfast, Aegeon Pelagos and Golden Star Ferries are the main operators on this seasonal route. During the winter only Anek / Superfast offers a slow ferry boat to serve the route. It is much more expensive to fly from Heraklion to Santorini than to take the ferry. Flying takes about the same amount of time as taking the ferry, but it is more expensive and emits more damaging pollutants to the environment. The fast ferry (Seajets, which is a catamaran) takes roughly 2 hours to arrive.
Trip to Paros, Naxos & Mykonos
Three ferry companies now run the Heraklion Paros ferry route, which connects Crete with the Cyclades Islands. The distance between Heraklion and Paros is around 95 nautical miles, and the boat ride can take 5 to 6 hours, depending on the season. SeaJets runs its service daily, Golden Star Ferries just a few times a week.
Boat trips from Chania
A historical city in Crete, Chania is renowned for its Old Venetian Harbour, lovely beaches, and pristine seas. One of the greatest ways to take a tour of the Cretan coast is by boat from Chania.
Go on a sunset cruise while sipping Greek raki, or check out the renowned Balos Lagoon. Whatever you decide, taking a boat cruise in Chania is a once-in-a-lifetime adventure.
Boat trip to Lazaretta Island
You can get the opportunity to learn about the history of Chania's Old Port through this 4-hour boat trip to Lazaretta and Agioi Theodoroi Island. This trip, which is highly recommended for people who are interested in history, brings you to two islands with ties to both ancient mythology and the Venetian occupation's past. You will begin your journey from Chania's Old Port, travelling west. Your first destination will be Agioi Theodoroi, an island that was traditionally used to protect the coast of Crete. You will get the unique chance to jump into the sea and explore a German WWII aeroplane wreck in the waters.
You'll continue on to Lazaretta island, a tiny island located across from Nea Chora. This is, by far, the finest spot to end your trip, where two gorgeous Chania sandy beaches meet clear seas abundant in marine life. Here, you can spend around an hour relaxing and enjoying time at the beach. On the way back, you'll get views of the Old Venetian Harbour, complete with its renowned lighthouse and fortified walls.
Chania Sunset Boat Cruise
On this beautiful sunset boat cruise, you can take in the sunset over the Gulf of Chania and enjoy the sky's brilliant display of hues. The boat sets out for the Gulf of Chania from the Old Venetian Harbour. You will pass the well-known lighthouse on the island, which was constructed by the Venetians in the 16th century and later renovated by the Egyptians in 1839. The boat keeps heading west in the direction of Lazaretta Island, a little island near Chania that offers the greatest views of the sun setting over the Kissamos Mountains. Take a quick dip in the water before relaxing on the deck and admiring the sunset over the Kissamos Mountains. Admire the harbour's sparkling lights reflecting on the sea while the sunset changes to darkness, after which your boat returns to Chania.
Boat Trip Chora Sfakion to Loutro and Agia Roumeli
The beach town of Loutro, which is not accessible by car and is overflowing with charm and authenticity, can be reached by joining a boat trip from Chora Sfakion, which begins in Chania. When you arrive, you'll see residents going about their daily lives unperturbed by the concerns of the outside world, along with cute, sugar-cube-shaped homes and fish taverns that could have been taken directly out of the Cyclades islands. You're in for a memorable day when you add that to the blue ocean and the beautiful White Mountains as a background. And that's not the end of it. From Loutro, you can board other boats and visit some of the nearby beaches, including Agia Roumeli.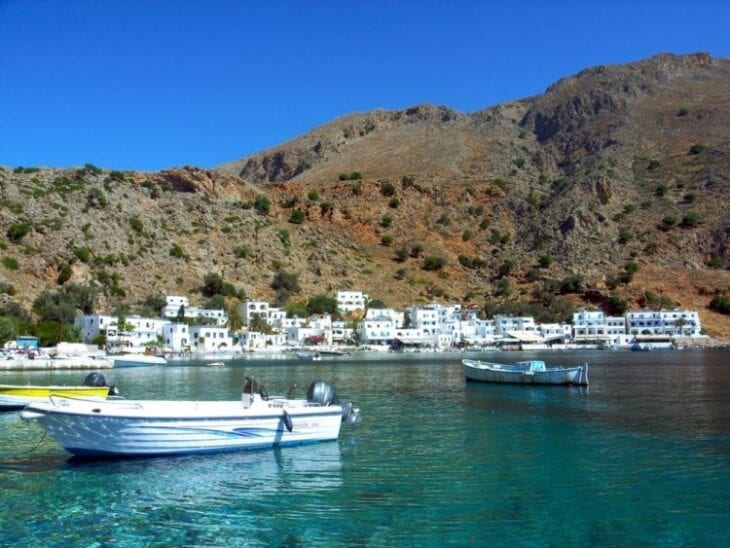 Boat Trip to Balos Lagoon & Gramvousa Island
Take an exciting boat trip to Gramvousa Island and Balos Lagoon Beach to explore the area and take in the scenery. Set off towards the island of Gramvousa, which takes around 45 minutes, at around 10:40 AM. On a lounge chair or in a deck chair, you can relax. Multiple languages are used to explain the island's history over microphones. When you get to the island of Gramvousa, you can spend your time either swimming in the beautiful water or hiking up to the Venetian fortification at the top of the island. The boat will bring you directly back to the port of Kissamos after you've taken a swim and relaxed at the lagoon. As you gaze out into the island's surroundings, the sun will be behind you, creating a stunning photo background. The boat arrives at the port at 6:00 PM, bringing the boat trip to an end.
Paleochora Boat Trip & Fishing
On this boat trip, you will travel for 4 to 5 hours, visiting the beautiful beaches of Spilia, Lissos, Sougia, and Anidri. The journey starts at Skala, Paleochora's primary port. From there, you will set out on your adventure to Spilia, a beautiful natural base. The boat will gently penetrate this magnificent natural cave, allowing you to jump into the refreshing water and take in the stunning rock formations and light-reflecting sea surfaces. Next, you will have a mystical wandering in Lissos, the location of the Hellenistic temple of the god of health, Asclepius.
From there, you will travel to the peaceful town of Sougia, where you can swim in the cold, clear waters, taking in the summertime environment. The lovely beach of Anidri or Gialiskari, with its white pebbles and pleasant shade provided by tamarisk trees, is the perfect way to end your journey. After that, your boat trip will come to an end, bringing you back to Skala, Paleochora.
Snorkelling and SUP boat trips
Through this 3-hour guided boat trip from Chania, you will get a chance to see the Aegean Sea's aquatic life by snorkelling in the water and taking part in stand-up paddling. You will get a chance to swim among the marine life that exists in the seas off the coast of Almyrida. You can also take advantage of the expertise of the instructors, who will provide you with a brief lesson as soon as you arrive. Then, use the snorkelling gear that is given to swimming to remote beaches that can only be accessed by boat. Once you are done, take in the wonderful company of others while lounging in the warm sun and witnessing the stunning coastline.
Boat Trip to Gavdos Island
Starting from the port of Chora Sfakion, this boat trip takes you to Gavdos, the southernmost island in both Greece and Europe. One of the primary attractions of this boat trip is that if you are lucky, you may be able to spot some dolphins along the way. Your first stop will be at the secluded beach of Potamos. This beach is well-known for its clay (natural spa). Next, you will stop at the beach of Tripiti. There, you get the chance to hike up to the enormous chair perched atop the cliff at the southernmost point of Europe. After that, you move ahead to Karave and finish your boat adventure with a swim at the beautiful and famous beach of Agios Ioannis.
Boat trips from Heraklion
Boat Trip to Dia Island
Take a half-day trip from Heraklion to Dia Island to explore this beautiful island. You'll have enough time to swim, snorkel, or simply unwind on its gorgeous coastlines. Before setting anchor in the enchanting Gulf of Saint George, unwind on board the luxurious boat during the one-hour trip to Dia Island. Discover a beautiful area that was once a Minoan harbour and is now known for being one of Jacques-Yves Cousteau's favourite vacation spots.
You may go fishing, swim in the turquoise water, take a stroll among the island's cedar trees, or simply unwind on the serene beach that looks out over Heraklion. For your pleasure and convenience, the dedicated staff offers fishing and snorkelling equipment, as well as limitless drinks and seasonal fruits. You also have the choice of going on a private tour to Dia island as well if you would rather travel in privacy and have your own schedule.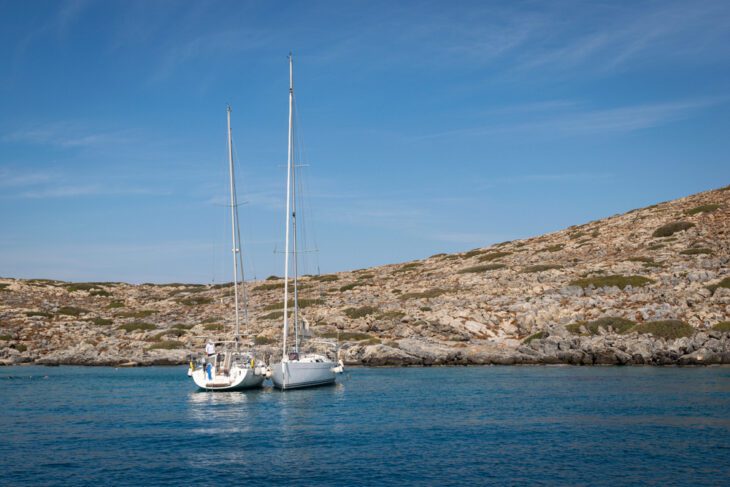 Boat Trip to Koufonissi
Embark on a serene boat cruise from Heraklion to explore the remote island of Koufonisi. Get away from the bustle and cruise across crystal-clear water while taking in the natural scenery of a tranquil coastline surrounded by caves. Take advantage of a free hotel pickup in the morning as you travel down Crete's stunning shoreline, passing Ierapetra, which is the southernmost town in Europe, before arriving at Makrigialos. From there, you will begin your boat ride to Koufonissi. Visit Koufonisi Bay and go swimming in the crystal-clear sea, or simply enjoy the sun while you unwind.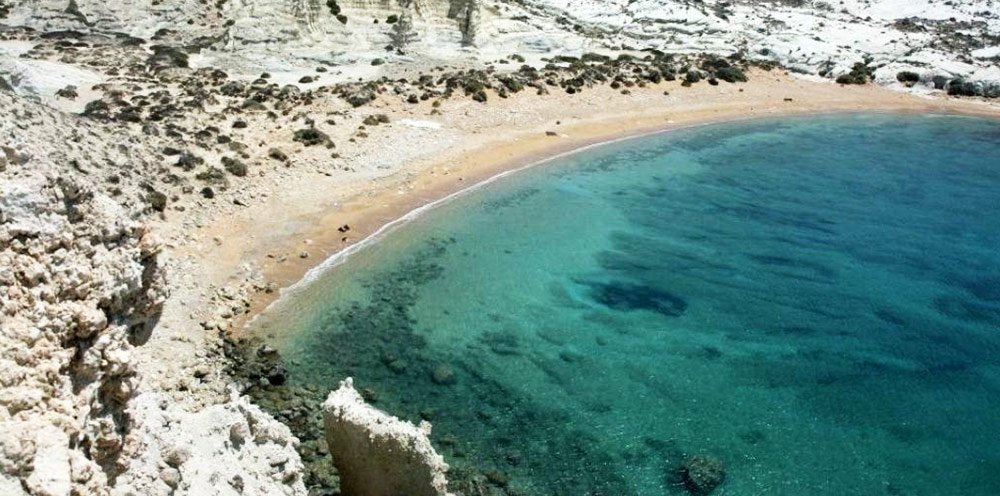 Full-Day Santorini with High-Speed Jets
If you plan on visiting Santorini, taking a boat trip from Heraklion is a great option. On this guided tour, you can discover Santorini's finest attraction while getting there on a high-speed jet. Once you reach Santorini, take part in activities like bus tours of the volcano island, explorations of the charming village of Oia, walks through Fira's lanes and alleyways, and cool dips at black-sand beaches or boat ride to crater lakes. On this daylong sightseeing boat trip, you have ample time to explore all of the famous places in Santorini, like the caldera, Oia, Fira, and other must-see locations.
Nemo Daily Cruise in Hersonissos
Your Nemo Glass Bottom Boat trip will begin from the port of Hersonissos, heading out to Saint George's Bay. There you will stop for swimming and snorkelling in the pristine seas. With the white church of Saint George perched on the cliff's edge and the sea cave carved out of the rocks, this is a stunning location of breathtaking beauty. After swimming, you may cool off with fruit salad and beverages that will be served to you. Through the glass windows on the bottom of the boat, you can get the chance to see the Cretan seabed and underwater beauty. You will then continue your exploration of the Anissaras sea region before setting off on a cruise in the direction of Stalis Bay through the clear Mediterranean waters. If the weather allows it, the boat trip may also stop in Stalis, allowing you to swim in the crystal-clear water just a little more.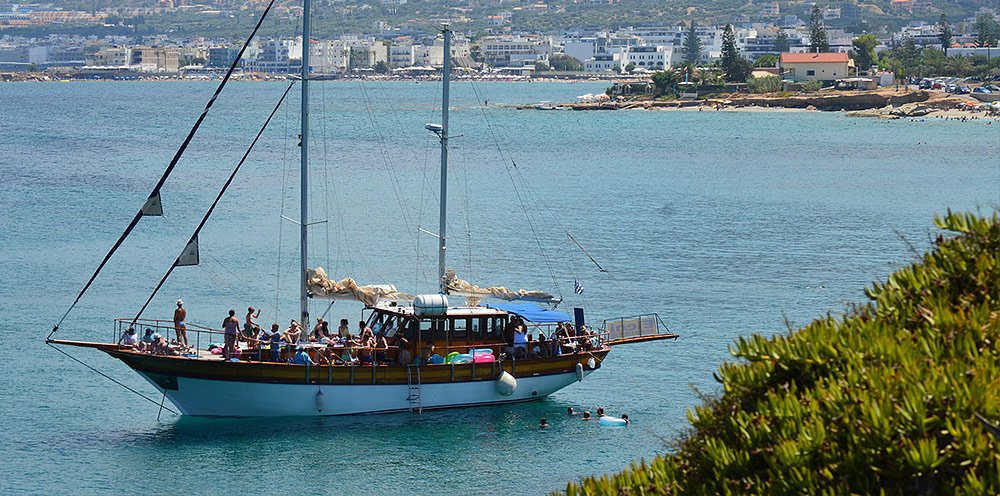 Sunset BBQ Cruise in Hersonissos
Enjoy this leisurely boat trip from Hersonissos to Stalis while taking in the relaxing afternoon ambiance and the coastline beauty. After that, you will travel to Saint George's Bay to enjoy its serene beauty and swim and snorkel in its pristine waters. This is where the BBQ actually takes place, and all the fun begins. The highlight of your trip will be an excellent and delightful evening out, complete with a beautiful sunset, a delicious meal, chilling beverages, and terrific music.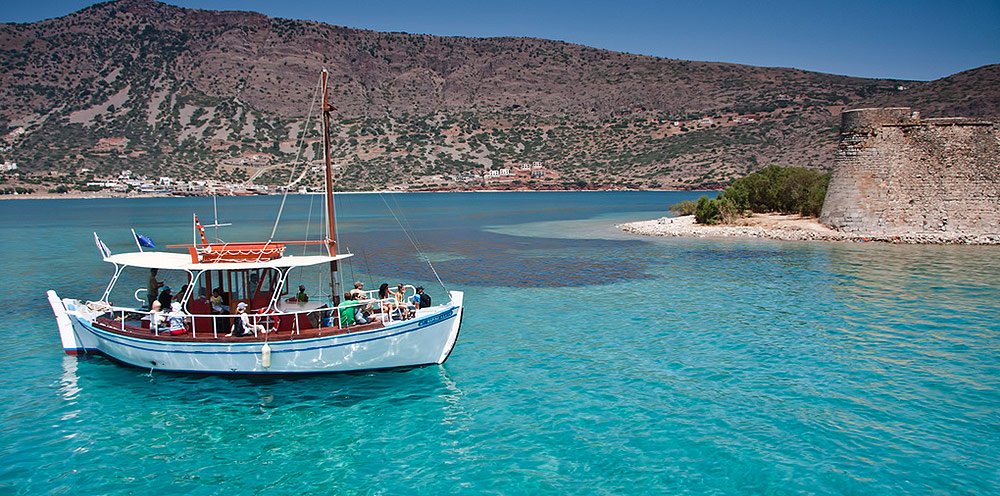 Boat trips from Lassithi
Boat trip to Spinalonga
The picturesque island of Spinalonga has fortifications from the Venetian era. It is an island of stories, a victory against the leprosy epidemic in the early 20th century, and it today holds significant archaeological and historical value. You can discover the island's intriguing history by exploring the Venetian fortifications and spending some time strolling the island to take in the views of the bay and culture. If you want to take a boat trip to this island, you have the option of going both from Agios Nikolaos and Elounda.
If you are taking the boat trip from Agios Nikolaos, as the trip proceeds, it will pass by several interesting sites in the Bay of Mirabello, including the cave of the famous pirate Barbarosa, the ancient city of Olous, and the island where the rare Cretan Kri Kri goats are found. There, you can spend some time unwinding and swimming at Kolokitha Bay's stunning blue waters. The 40 m yacht has two bars, a lounge, and a restaurant that offers affordable Greek and foreign food with excellent crew service.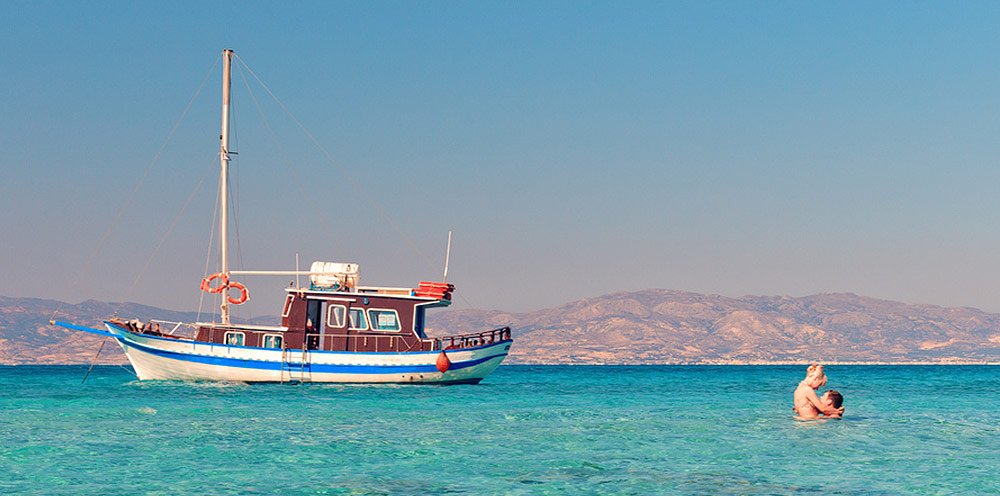 Milatos Fishing Boat Trip
If you want to experience fishing like the local fishermen, then this boat tour is the perfect choice for you. You will get a chance to learn about the island of Crete, its waters, and the strategies that local fishermen use to catch fish. On the day of the fishing boat tour, you will be shown how to fish, how to bait, and all there is to know about the fish you will catch. The boat ride takes a total of three hours, after which you can take in the lovely sunset on the way back to the harbour.
Mirabello Bay Sailing Boat Tour
Enjoy a sailing trip to Mirabello Bay and witness all the beauty. You can visit the isolated island of Kolokytha, the stunning beaches, the quaint settlement of Mochlos, and other of the Greek Islands' most alluring sites. In addition to these sites, you can also swim in beautiful clean waters owing to the various stops made during the boat trip.
While on board, you will be served native foods, fresh fruits, and moussaka. As you unwind and enjoy the views and sounds of your voyage, sip on the beer, wine, or soft beverages that will also be served to you. After that, head back to the dock and be dropped off at your accommodation, bringing this memorable sailing boat tour to an end.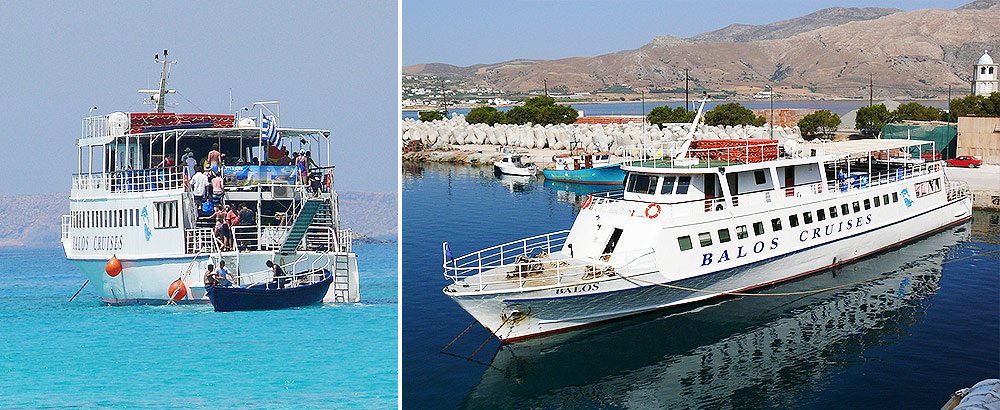 Ierapetra to Chrissi Island
Chrissi Island in Ierapetra is all about the experience of walking on golden sand, walking through the thick bushes listening to the sound of the sea and swimming in the exotic crystal clear water. A boat trip to Chrissi would leave you with astonishment about earth.
While moving to Chrissi, you will see the magnificent part of Mediterranean Sea with the fresh breeze and smell of Cedar planted there. At one side of the island is a bar which will make up for your craving for drinks, while on the other side is the Orthodox Church and lighthouse, both made according to Crete's traditions. The experience of people travelling to Chrissi has been the best due the breeze and peace from the sea.
The departure is from Ierapetra, which is in southeast Crete, is in a very strategic location, falling between both the Libyan Sea and the island's southern shore. Ierapetra has traditionally been a significant island centre, favourably positioned and endowed with ideal natural conditions. It has developed into the biggest town in south Crete and a significant travel hub.
Boat trips from Rethymno
Sunset sailing cruise on yacht catamaran from Rethymno
Take a sunset sailing cruise in Rethymno on a catamaran Lagoon 400 and make memories for a lifetime. You will set out on a unique and romantic boat tour in the open waters, taking in the sunset. Enjoy the delicious cheese, fruit, and white Cretan wine that will be served to you during the tour.
Rethymno Snorkelling Cruise
If you are looking forward to snorkelling in these crystal-clear Greek waters, this snorkelling cruise from Rethymno is a perfect option. You will begin the cruise by sailing by the old city fortification "Fortezza" after you leave the Marine Port of Rethymno. The cruise will pass by the Bay of Gerani until you finally arrive at Kefalas Bay. Once there, you may swim or snorkel for approximately one hour. On your way back, you can also see the Kefalas caves and the former Venetian port of Rethymno. Perhaps the best part of this cruise is that you will not have to worry about dinner, which can also be vegan upon request.
Boat trip to Panormo Beach & Village
You can also enjoy this boat trip from Rethymno to Panormo for a one-of-a-kind experience. It begins with setting sail for the east coast from Rethymno's Marine Port, where you will get to see a number of old pirate caves. As you move ahead on the trip, you will see several rock formations, including the spectacular Camarola Arch, along the way.
You will have around one and a half hours of free time before the boat trip continues on to Panormo. Once there, you may take a dip in the clear and pristine waters. If swimming doesn't excite you, then you can also choose to stay in the town, stroll through the winding lanes, and have a traditional meal at one of the neighbourhood tavernas. This boat trip allows you to experience the mesmerising views, beautiful beach, and traditional village all in one.