Chersonissos is a popular destination for a lot of tourists almost all year round because of its irresistible beauty that is coupled with the endearing hospitality of the locals. To get there without the hassle and worry, it is best to book for the car hire from Rental Center Crete. That way, you would not need to drag your luggage around and experience the hardship of getting into public transportation.
Chersonissos with a rental car by Rental Center Crete
It would be much better to have car rental from us when going to Chersonissos which is situated about 25 kilometers east of Heraklion airport. Because it is a peninsula and a harbor, a lot of people are drawn to this place. It offers a myriad of enjoyable activities for tourists. If you are looking for a classier and more commercial place to stay, there are developed hotels and resorts to choose from. On the other hand, if you are up for a quaint and tranquil trip, you could head up to one of the nearby villages of Piskopiano or Koutouloufari.
While you are in this place, might as well take a good look at the heritage and culture of the place, right? With our car hire, you can get to Lychnostatis in no time where you can witness the folk Cretan culture, history and society.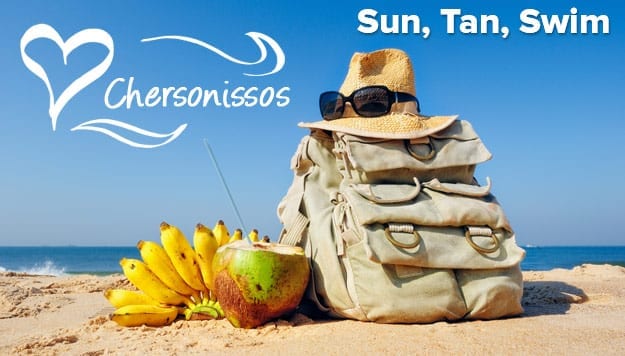 If you are looking for a wonderful night that is filled with vibrance and fun, you can stay close to the Chersonissos port. This spot is a busy place for commerce during the day. Then, at night, it bursts with energy because of the bars, restaurants and cafes that are close to the beach.
Because a trip would not be complete unless you have tasted the mouth-watering cuisines that the place has to offer, you might want to let our car hire take you to Old Chersonissos. This is a square that is full of various restaurants which offers a wide variety of local and international cuisines.
If you are travelling with the kids or you simply have a keen interest on marine life and other creatures, dropping by Aquarium World is a good decision.
Chersonissos offers more than just the spectacular beach because there are also a lot of interesting spots that you can visit. Booking for the car hire from Rental Center Crete is the key in making sure that you can go to different spots even if you have limited time. Best of all, our rates remain pocket-friendly all year round.