Anogia is one of Crete's mountain villages where people are known to be fighters, rebels and revolutionaries. A visit here gives you another taste of Cretan culture.
Day Trip to Anogia Village
Sitting in the heart of Crete's amazing mountain landscape, 750 meters high on Mount Psiloritis, is the mountain village known as Anogia. If this village sounds secluded, it is. That's just one reason why this little hamlet has managed to retain its strong sense of community.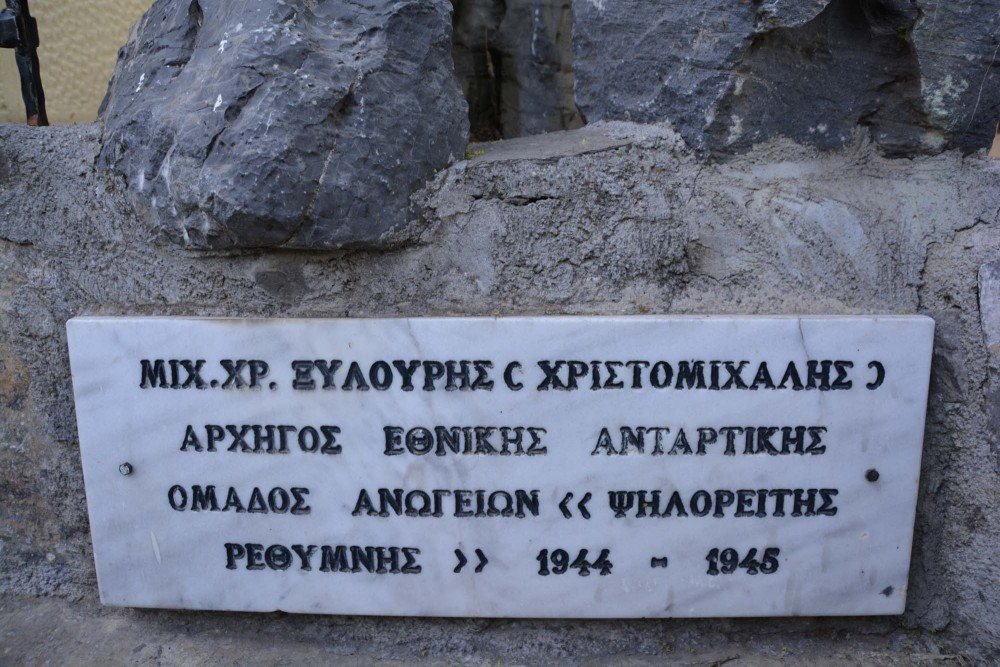 Drive through a few curvy roads to reach Anogia and park near the entrance of the town. Walk in and observe the villagers. What will likely stand out to you at first is you'll find Cretan men dressed in traditional clothing which equates to lots of black.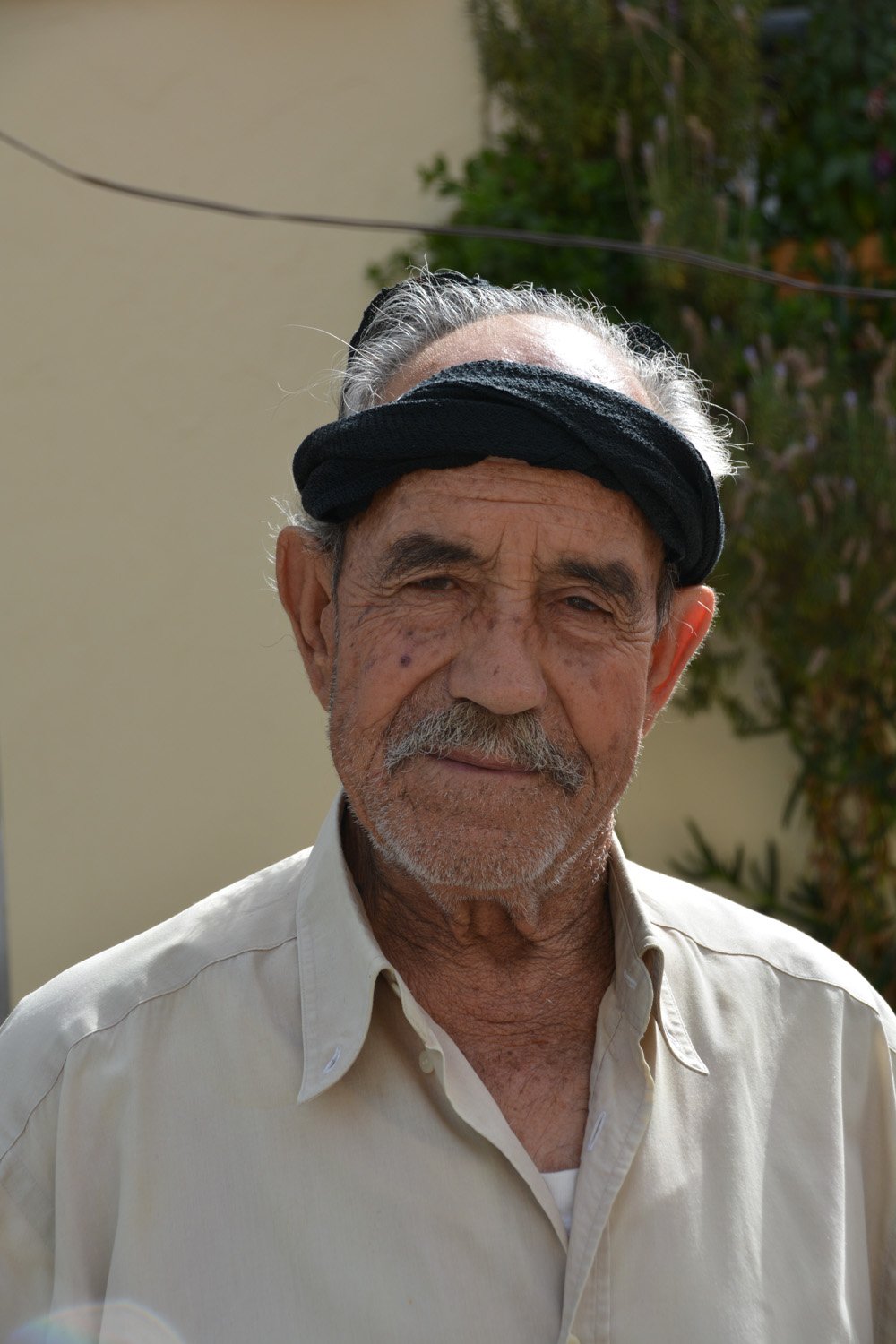 Men dress in black pants, vests, shirts, high leather boots and a black head cover with dangling fringes. Sometimes, an intricate handmade dagger will be slung by the pant waist but don't worry, it's just part of the "rebel" look! The entire outfit is always accompanied by a proud strut.

Despite what may seem dreary black costumes, the people of Anogia are extremely hospitable to tourists and between them are known to enjoy life with local feasts, events and every villager is proud to be from Anogia.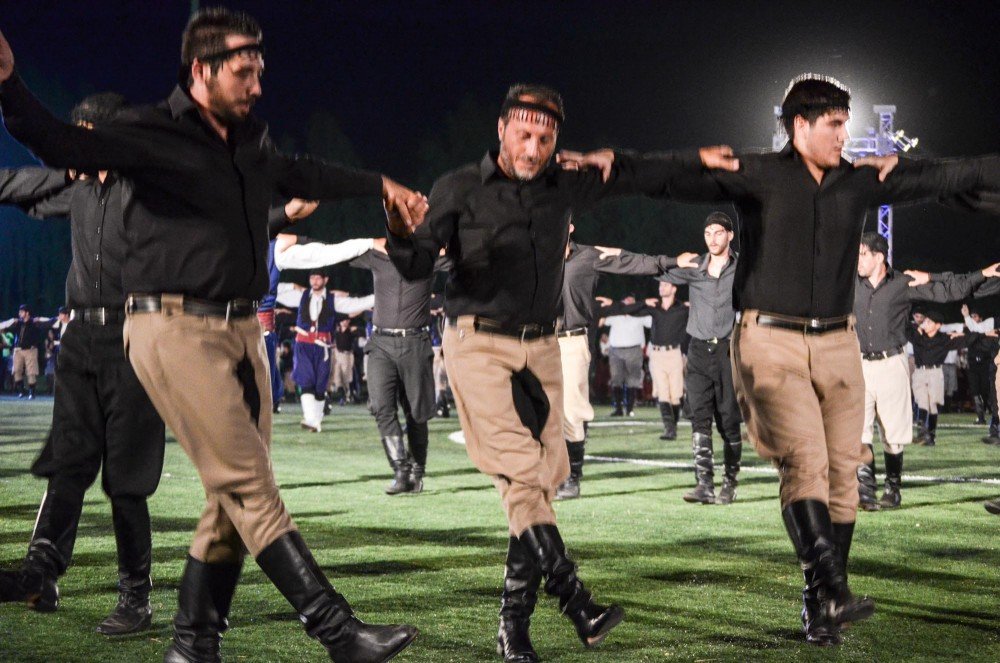 However, it is no secret in Greece that vendettas have been known to rise between these mountain families which is when guns or daggers may talk instead of words!
Dramatic History of Anogia Village
Throughout history this seemingly peaceful little village has seen and survived a lot of violent struggles. Crete's most famous rebels were born here and participated in almost all the revolutions in Crete.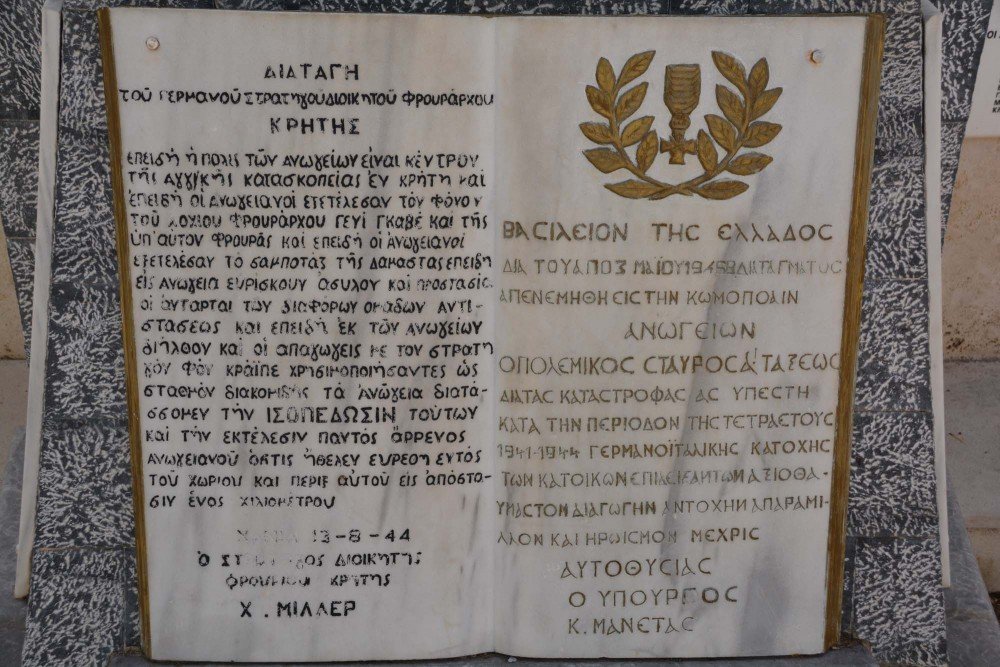 Due to the fact the mountains are so high, many conquerors didn't try to take over the village. However, in the early 19th century there were invasions by the Ottomans and they burned the village down.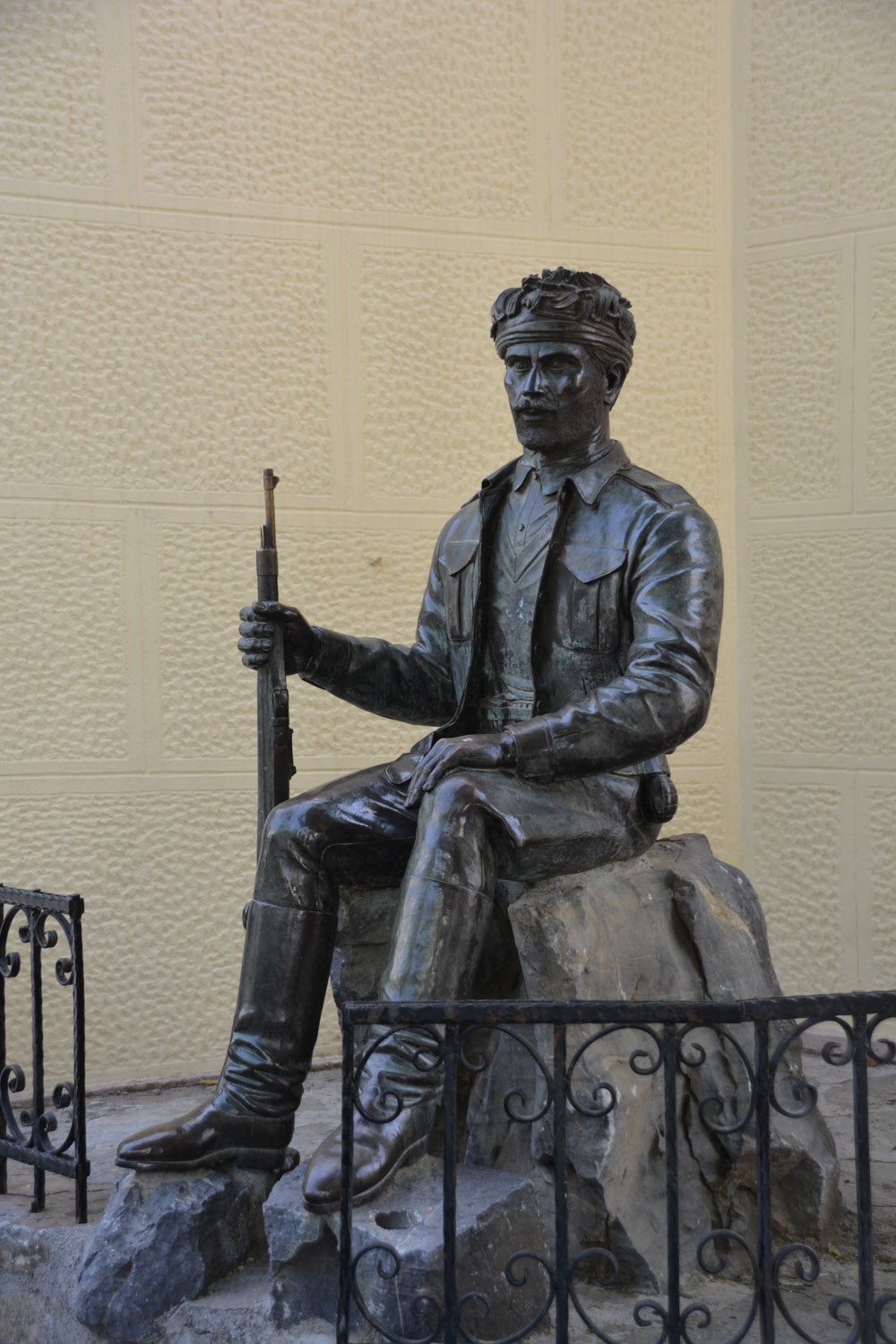 During World War II, the Germans destroyed every building, except a church. Sadly, they also slaughtered the men of Anogia after local resistance fighters kidnapped a German general.
Things to Do in Anogia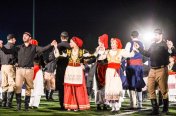 Visit beautiful churches
The church that wasn't burned down by the Germans is the 12th-century church of Saint John. Check out the beautiful frescoes and icons. Other churches to seek out include St. George and St. Demetrius.
Buy handicrafts from local artisans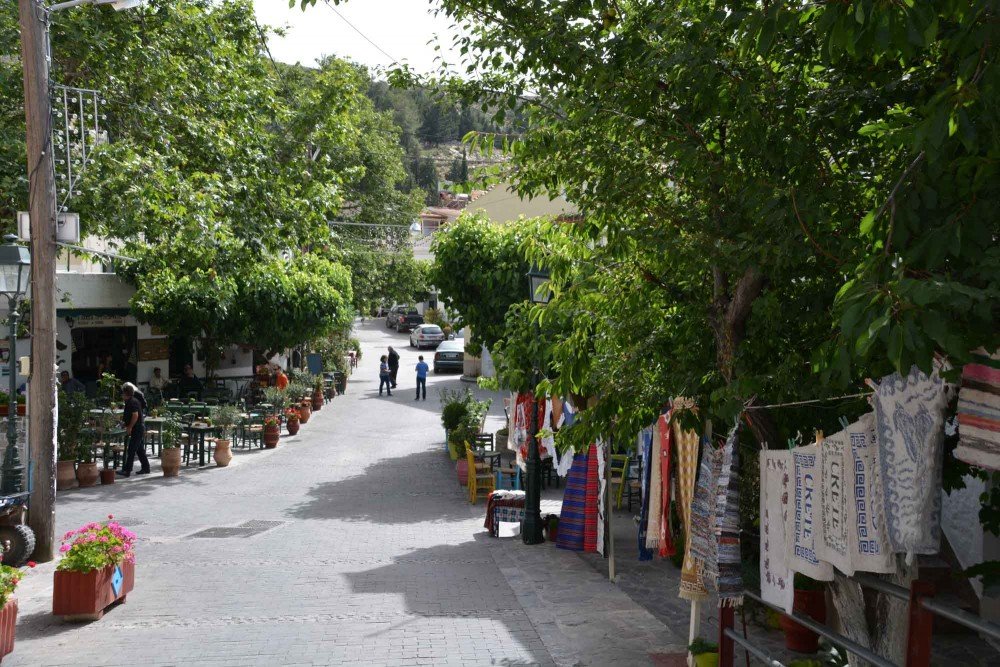 Anogia is considered a special place to purchase handmade woven and embroidered items. Stop in one of the workshops that may be open during your visit to watch local women doing their work on large wooden looms.
Listen to local music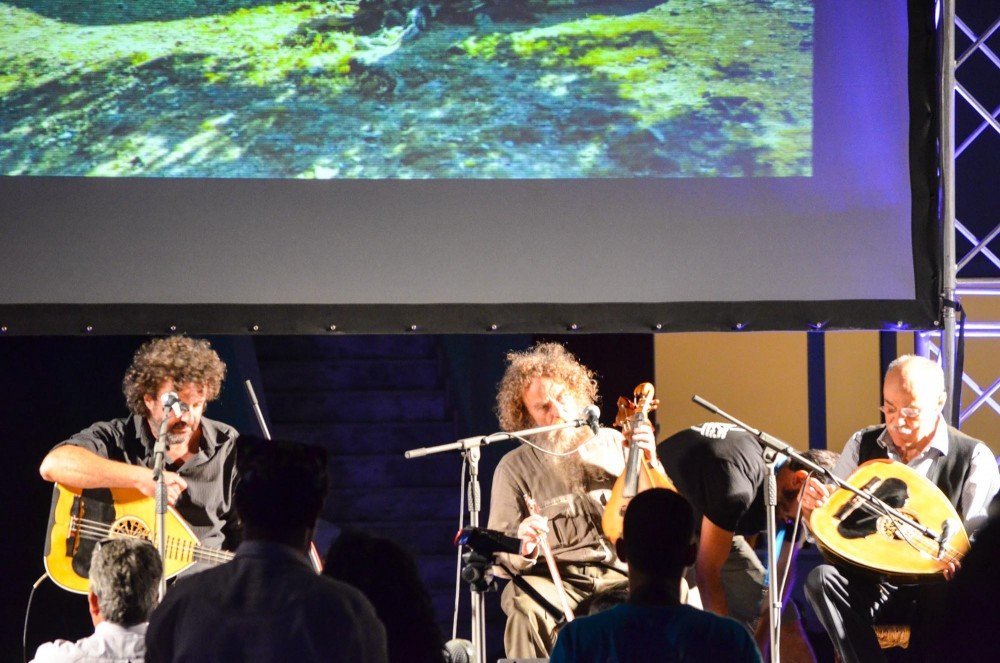 You'll likely hear live music at some of the tavernas. This is the birthplace of the famous Cretan singer and composer Nikos Xilouris. The town has many excellent singers and many trained lyre players come from here.
Tip:Mid-August the Festival of Anogia takes place where much of this traditional music can be heard live.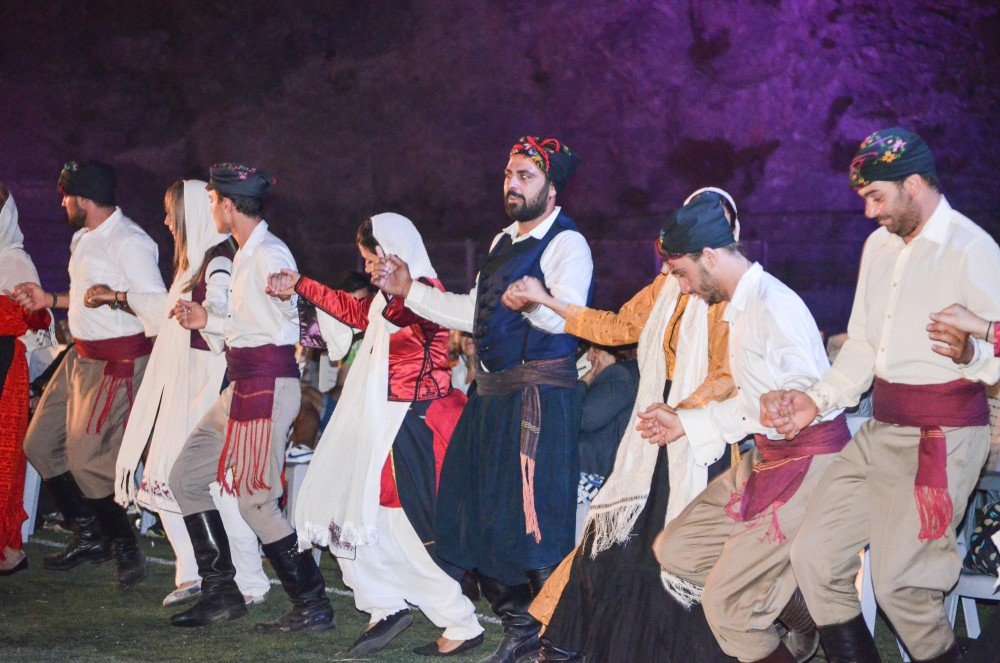 Have a Greek coffee among locals
Anogia has many scenic cafes overlooking the mountains. There are also cafes in the squares where you'll find locals enjoying their daily Greek coffee.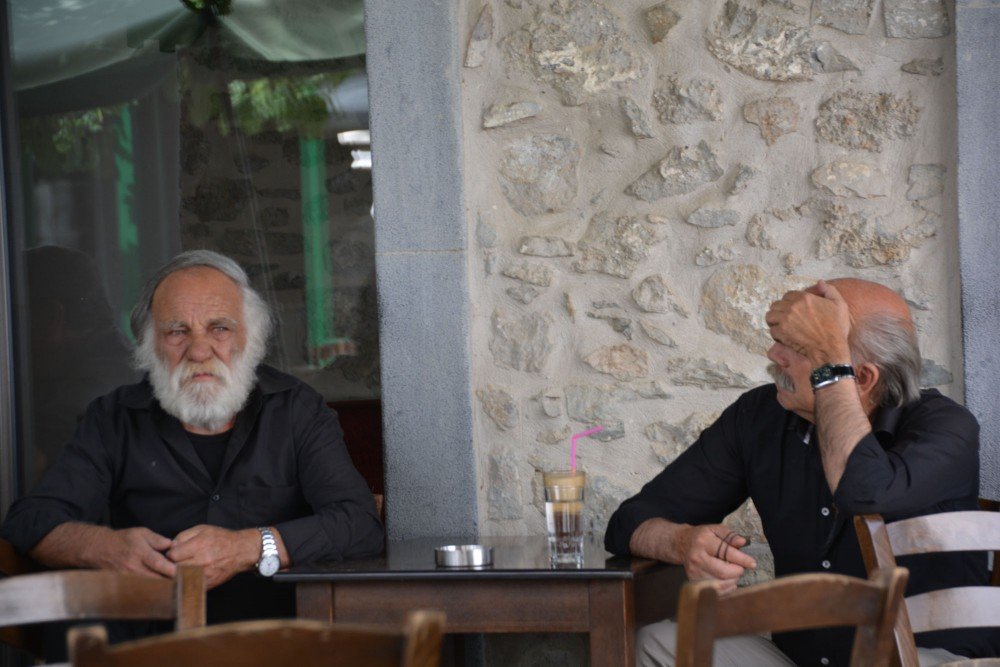 Eat delicious Cretan cuisine
Before or after you have your Greek coffee break, sit at one of the beautiful outdoor tavernas to try local specialties. The mountain villages of Crete are especially proud of their cuisine.