Sitia is in the far east of the north coast of Crete, in the Lasithi province. The small city has an international airport, which during the high season serves many charter flights from a variety of European cities. The Sitia Airport is also served by Aegeanair, with regular connections to Athens' Eleftherios Venizelos Airport, and from their easy connections throughout Greece and throughout the world.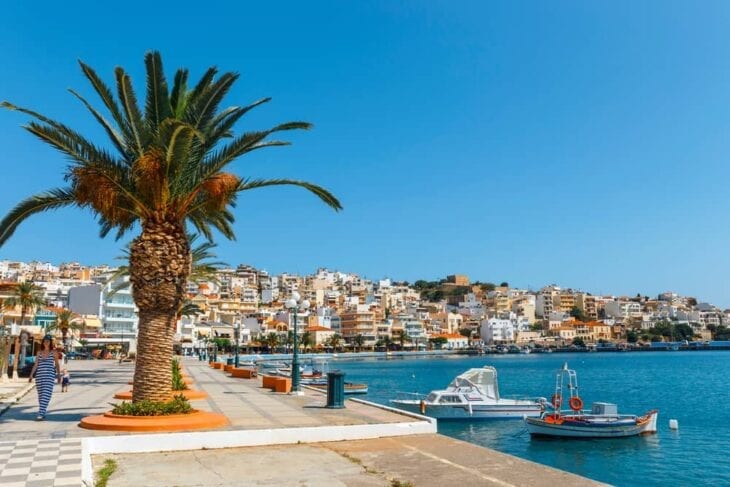 Lasithi is a dream destination for the traveler who seeks pristine, unspoiled nature, authentic cultural experiences, and sites of archaeological and historic interest. Within a short distance to the Sitia Airport, there are plenty of wonderful places to stay, unique shopping opportunities, great dining, and also many activities.
A Guide to the Vitsentzos Kornaros Sitia Airport – JSH
Whether you are staying near the airport or merely using the Sitia airport as a point of arrival or departure, you'll find plenty to do in the vicinity. Here is a guide to everything you need to know about making the most of your time in the Sitia area near the airport.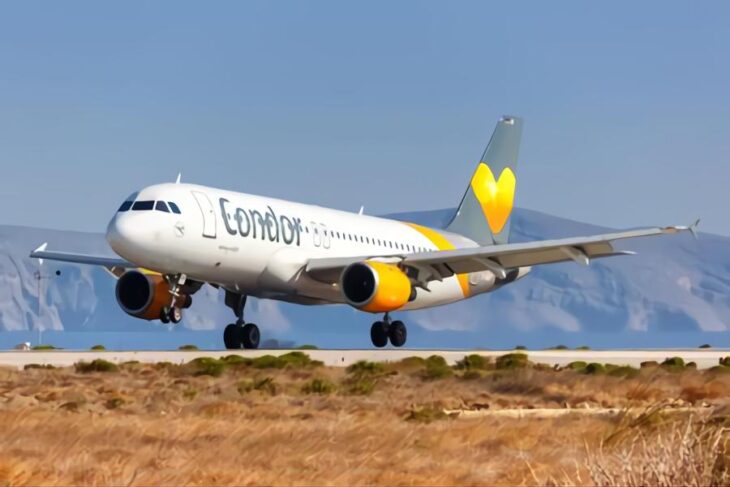 Who is Vitsenzos Kornaros?
The Sitia Airport "Vitsenzos Kornaros" is named after one of Crete's most famous literary figures. Vitsenzos Kornaros (1553-1613) is famous for establishing the Narrative Poem as an art form.
His most famous work – The Erotokritos – is known to every Cretan, and indeed every Greek. The Erotokritos follows the tale of Erotokritos and Aretoussa, and their quest for a happily ever after. The tale is told in the rhyming couplets of Crete called Mantinades.
Where is Sitia Airport Located?
Sitia Airport is very conveniently located – it is directly next to the town of Sitia – just 5 km by car. This makes it easy to make the most of your time by the airport for some last minute shopping in town or an excellent meal, or even a short hike nearby, depending upon your schedule.
Shopping near the Vitsentzos Kornaros Sitia Airport – JSH
There is a Duty Free shop at the airport. But since the Sitia Airport is so close to town, you may want to shop for something more unique to bring home as a gift or a memento of your trip. This coastal town has many shops selling local crafts and wearable items. Local textiles such as pareos, table cloths, and bedspreads are easy to pack and very useful back home.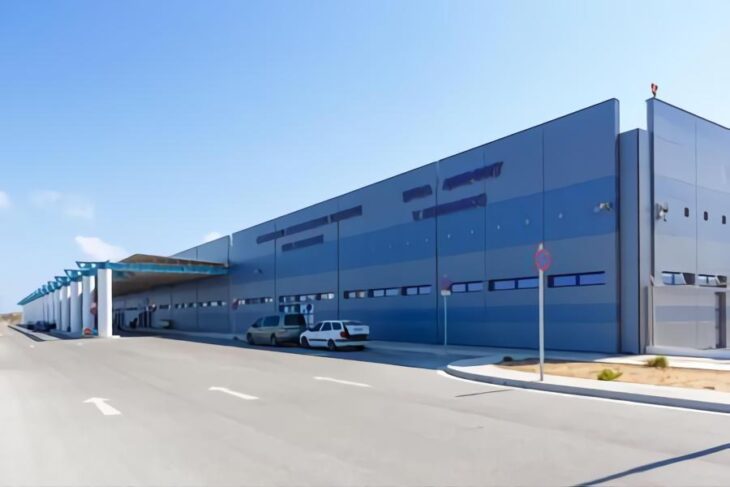 For something smaller and fancier, Kyveli Jewelry has finely crafted jewelry of silver and gold in both Hellenic designs and artistic designs from Greek Artisans, for something truly unique. There are also gift items from artists such as blown glass.
Edible souvenirs can be found at many local shops. Kipseli has a fine selection of local products such as honey ("kipseli" means hive in Greek) and extra-virgin olive oil, as well as some fine natural cosmetics and other gift items.
Parking at JSH and in Sitia Town
There is parking directly at the Sitia airport, as well as several public parking lots in and around the town – by the bus station, another at the southern edge of town near the bus station, at the pier, and several other convenient locations. Many of these are free.
Where to Eat Near Sitia Airport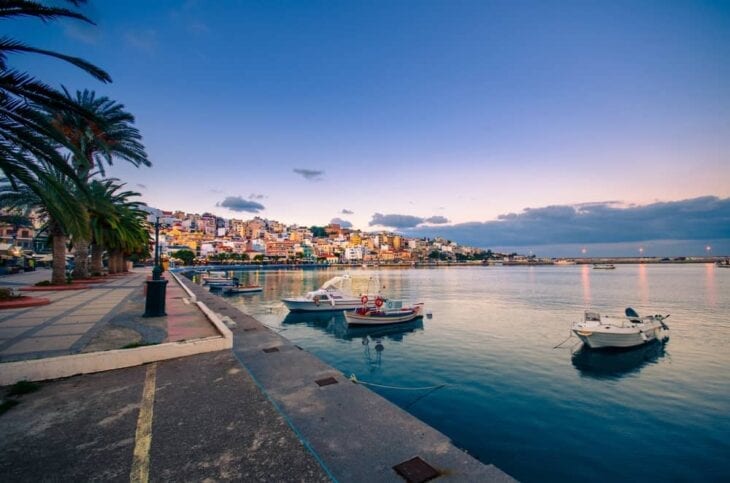 There are many wonderful places to eat in Sitia, very close to the JSH airport. For a very festive meal before you take off or upon arrival, "To Limani" gets rave reviews. This mid-to-higher priced restaurant (depending on your order – large fresh fish are costly wherever you may go) specializes in excellent fresh seafood such as grilled octopus or fresh calamari that gets excellent reviews. For some true Cretan cuisine – Crete as you may know has its own excellent regional cuisine and specialties – you can go to Cretan House "Kritiko Spiti." For something casual, there is a good family-friendly place with a small playground: Dionysos serves good Greek cooking and delicious pizzas. Slightly outside of town in a dreamy location directly by the sea, the delicious dishes at Hiona Seafood Restaurant get lots of competition from the gorgeous view.
Staying Near the Sitia Airport
Since the Sitia Airport is so close to the town of Sitia, the Sitia Hotels are also convenient Airport hotels. For a luxurious stay in fine style, the five-star Sitia Beach is a beautifully restored elegant hotel from the earlier days of Greek Tourism – wonderful architecture, three pools – one in an atrium – and an absolutely delicious full breakfast with many home-made Cretan specialties. Glamorous Sitia Bay, directly on a blue flag beach just minutes' walk from the town center, has equipped kitchenettes with stoves, refrigerators, and coffee-making facilities for travellers who prefer a self-catered option. The two-star Hotel El Greco with its central location, traditional cheerful decor, and clean inviting rooms gets excellent reviews from guests.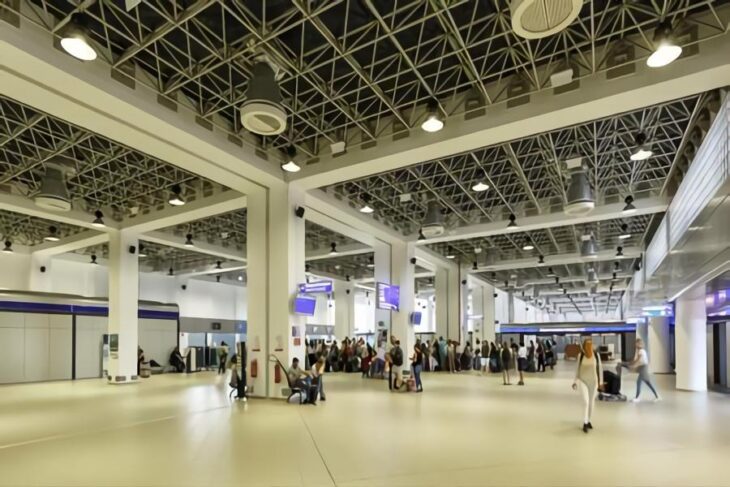 Having a Drink near Sitia Airport
Sitia is a wonderful place to stroll and stop for a coffee or a cocktail. With its charming waterfront promenade, there are plenty of places to stop. If you just want a coffee or a sweet treat, lovely Mitsakis specializes in coffees, cakes, and ice cream in a pretty spot right by the promenade. The Kalamia All-Day Beach Bar, towards the southern part of the seaside, is a popular choice. Also at the south end, Ageras is a popular spot for a beach-side cocktail.
Excursions and Cultural Activities near JSR (Sitia Airport)
This is such a fantastic area of Crete and so easy to navigate, with fewer crowds. There are many short excursions and cultural activities within an easy distance from the Sitia Airport. Two the most famous sights of Eastern Crete are within 40 minutes of the airport.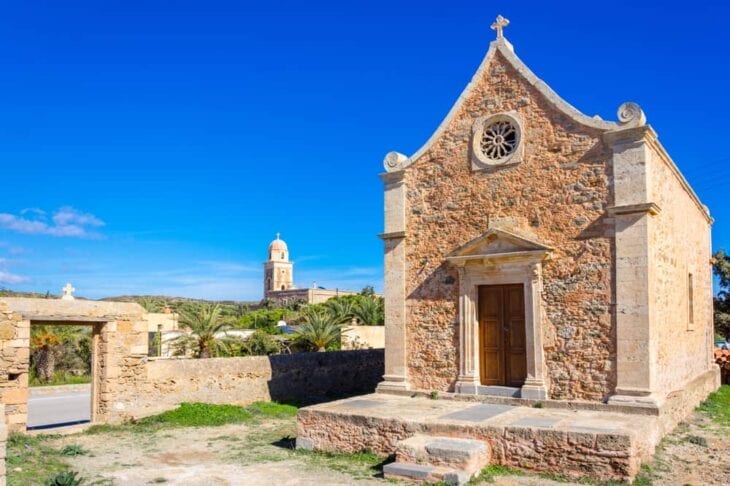 Toplou Monastery
The Toplou Monastery, with 10 meter high walls that once defended the monastery, and its bell tower 30 meters high, is an impressive sight, as are the magnificent icons dating as far back as the 15th century, which are housed here. Are you an oenophile? The monks make exquisite wines and also distill tsipouro, which you can enjoy in the tasting room on site.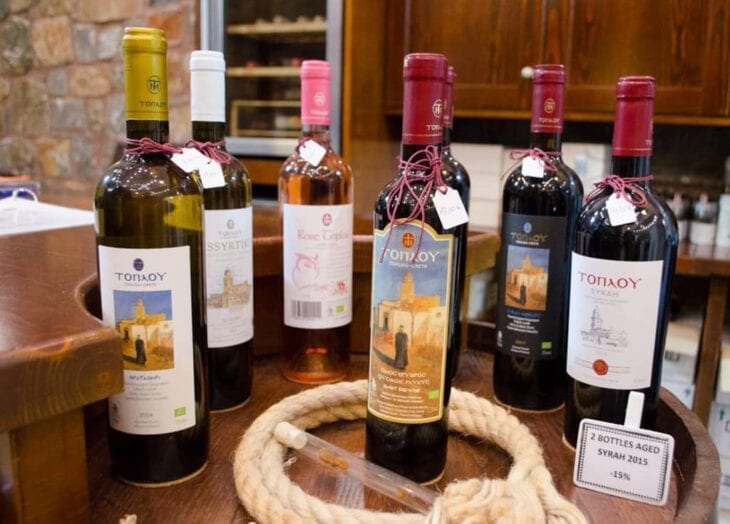 Explore Vai beach
Just ten minutes farther will bring you to Vai beach, which is both a stunning beach, and Europe's largest natural palm forest – a natural paradise.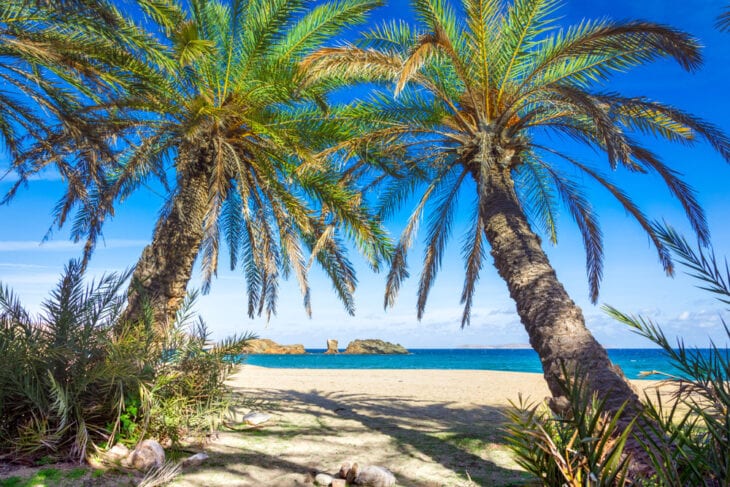 Kato Zakros
Is archaeology more to your liking? Kato Zakros, site of one of the Minoan Palaces of Crete, excavated in the 1960s, is just over an hour's drive from the airport. It's at the base of the Gorge of the Dead – where the Minoans laid their dead to rest, in the caves in the walls of the gorge. Despite the name, it is filled with positive energy.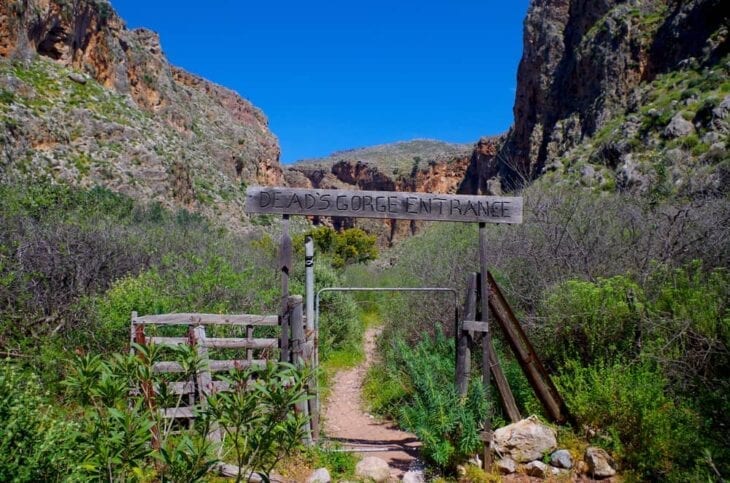 The gorge is part of the E4 and popular with hikers. If your time is short, you can get in a little quick culture by visiting the Archaeological Museum of Sitia, which houses findings from the Minoan era from Sitia, the aforementioned Zakros, Palaiokastro, and Petra. It's just ten minutes by car from the airport.
The Sitia Airport
Sitia Airport is one of the most conveniently located airports to be found anywhere. The Sitia Airport is not only very close to town, but also has easy access to the main roads to take you quickly to all sites of interest throughout the region. Enjoy your stay in Lasithi!