When you visit Crete, Greece, which form of travel you take depends more on what you will do and how much time you have on your hands. Both options have their advantages, but one option comes out the clear winner most of the time in our opinion.
There are advantages to both options
At Rental Center Crete, we see thousands of tourists every year so we're very familiar with what works and doesn't when it comes to visiting our island.
Renting a vehicle is the ultimate winner in our books, but we've fairly compared both options below so you can fine-tune your Crete travel plans.
Car rental vs. public transportation
Be environmentally friendly
Going green is something you may practice when you are at home. When you are in another country, it is good to continue that lifestyle. This is one area where public transportation sometimes has it over a rental car.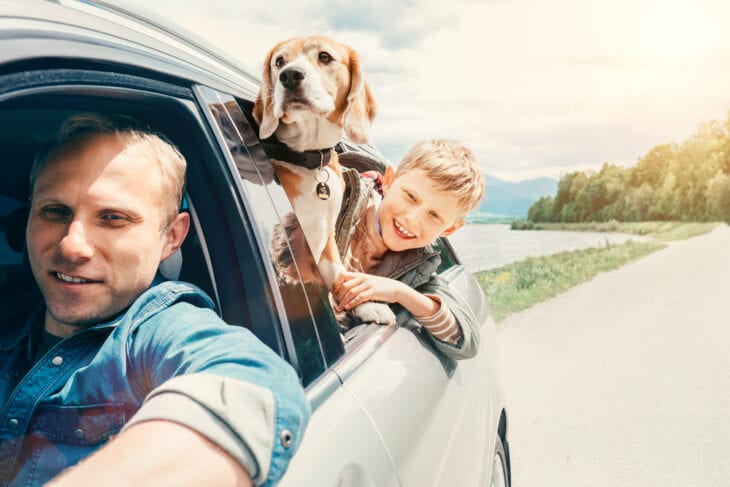 However, at Rental Center Crete, we want to keep our beautiful Greek Island beautiful so we care very much about the environment. We offer hybrid cars for rent so you can see Crete in the best of ways but still feel good about your greener choices. However, if greener options are not your first choice we also offer SUV's and van rentals.
Convenience
Rental cars in Crete win this category hands-down. Not only can you stuff the rental car full of packages from your power shopping trip, but you also do not have to carry those packages from stop to stop like you would when using a taxi or public transportation.
Your packages stay safe in your car, and you do not have to worry about where to store them while shopping at your next store. Also, you get to travel when you want as fast as you want, unlike using the public transit system where you are waiting on them.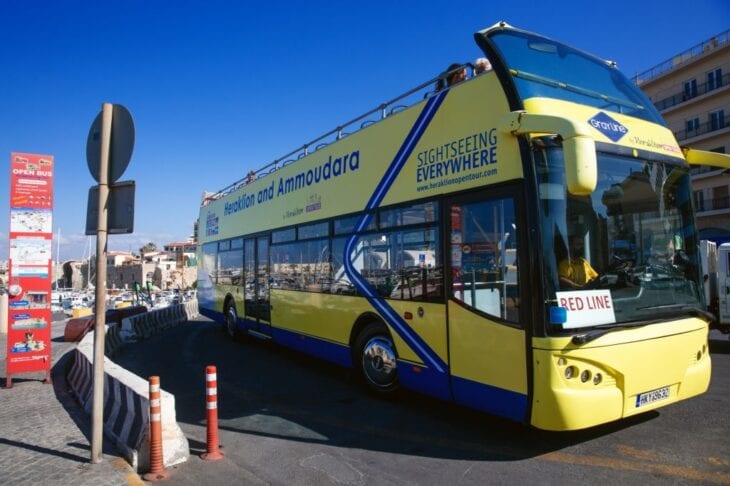 You also don't have to get your entire group tickets or passes and hope that the bus can fit everyone comfortably in one stop.
We have a variety of makes and models so you can choose the one that fits your trip.
It really depends on the city
Depending on where you visit, some Greek cities do not have an excellent public transit system. That means you are spending a lot of precious holiday time waiting for a taxi or a public bus to come by and take you where you need to go.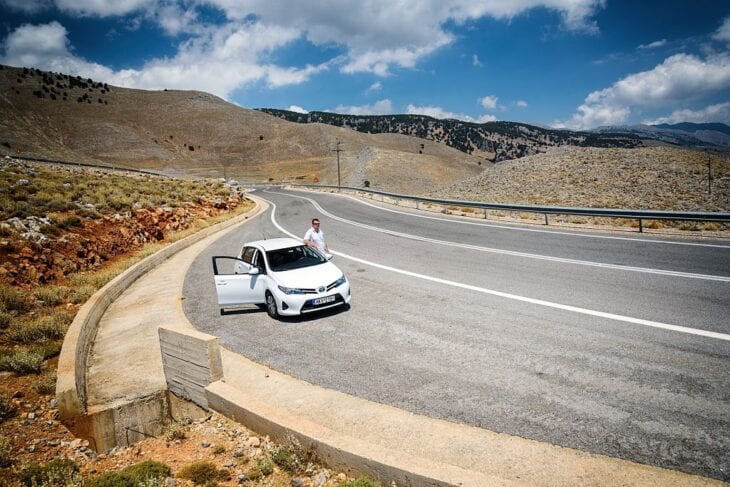 With a rental car, you can hop into the driver's seat, etc., and be on the road up to 25 minutes faster, or more than you would be using the public transit options. If you have multiple stops to make, think of the time you are saving renting a car.
Parking can be a challenge
Parking is an issue in some Greek cities. Parking is at a premium, and it can be a hassle to find that perfect spot to place your rental car. With public transportation, you do not need to worry about finding a good spot to park your vehicle.
Although the convenience of not having to find a perfect spot might sound great, the flip side of this is that you are subject to the bus's stops and those aren't always going to be as close as you would like to your destination.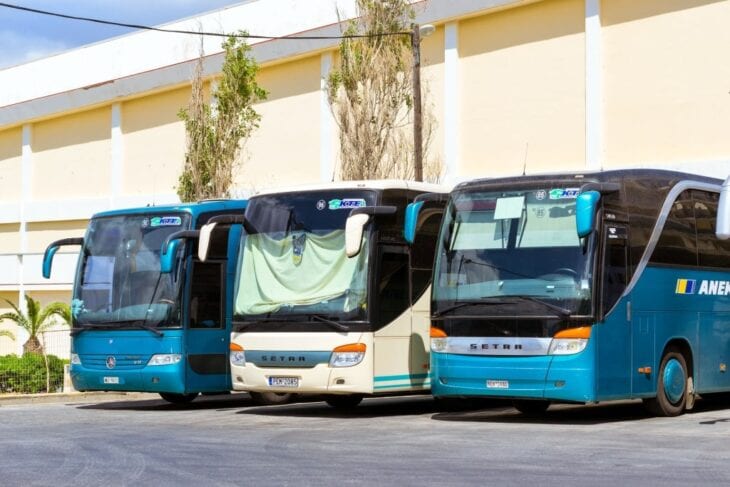 Freedom
While taxis are good at maintaining a level of freedom for your excursions, there may not be one available right away. In addition, a taxi can be costly if you are not careful. A rental car beats public transportation in the freedom category and traveling is definitely an area you want to experience more freedom and fewer restrictions.
You can go where you want, when you want, and not have to waste time doing it. Plus, you can change your mind mid-trip and switch destinations without causing any problems for the taxi driver or yourself. All you have to do is turn the wheel, and you are on your way to your substitute location.
A rental car lets you do both
While we obviously prefer a rental over public transportation for most trips, we can see where good public transit can be very beneficial.
Some travelers like to do a hybrid approach by combining the two options.
Have your rental car and park on the outskirts of different cities, then take the bus or a taxi to those inner-city locations you want. Parking will be easier to find in some locations and you can spend some time seeing Crete as many locals do. Then, you'll still have the luxury of driving your car whenever you need it.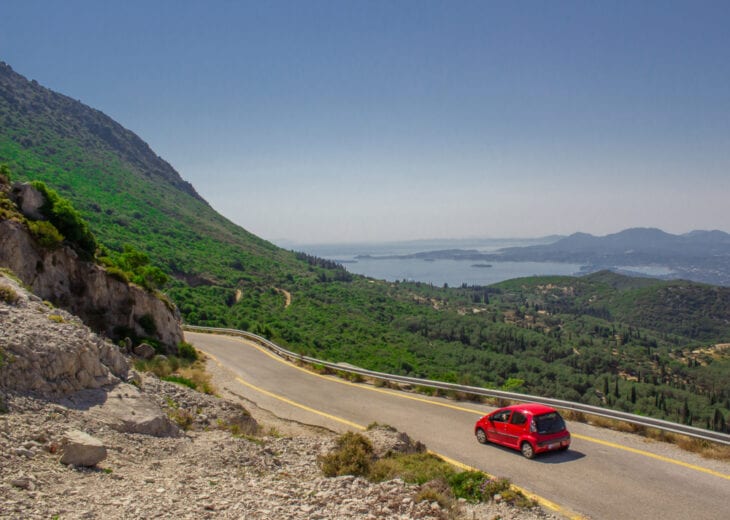 When you need to go someplace where the taxi is too expensive, or the buses do not go, just return to your car and drive there.
As helpful and convenient as public transportation is, nothing beats the freedom you get when you use a rental car.