Taking a trip is a wonderful, exciting, and refreshing experience but there are some stressors to try to avoid. There is often a lot to plan when you travel and the best way to avoid any bad surprises or hiccups is to read up on the location you'll be visiting. You'll want to look at everything from money to directions and cultural differences to language nuances.
If you're going to be driving a rental vehicle, which we highly recommend, you'll want to make sure you understand what your costs and conditions will be.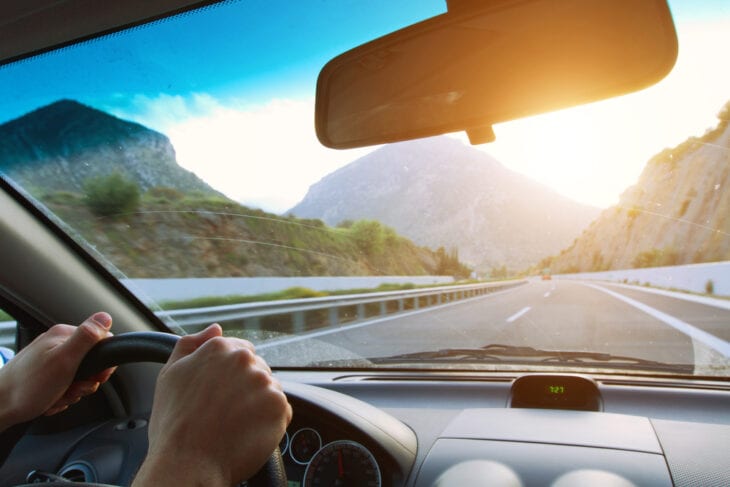 Renting a car in another country can be a whole different business than what you're used to in your home region and the last thing you want is to end up without transportation or fewer funds leftover than you had budgeted.
Renting a vehicle in Greece is a great idea because there's just so much to see here! Public transportation can be time-limiting and geographically restricting to your leisurely whims.
We've got some general information here for you about renting a car and whether or not you'll need to pay a deposit to do so.
We always recommend reading the fine print when you enter into a contract with any business, and this definitely includes car rental agencies.
If you want to read our easy-to-understand terms and conditions, you can do that here.
It's important for us that you know that we will never surprise you with hidden fees or sneaky fine print. We want your trip to be amazing and we know that starts with your experience with us.
Paying a deposit on a rental car
At Rental Center Crete, you can call ahead and reserve your rental vehicle with a credit card. There is no extra charge or deposit to do this!
However, we cannot speak for all agencies and many in Greece do require a deposit.
If an agency does require a deposit, it will often be returned once you return the rental in good condition according to their terms and conditions.
What about the credit card hold
At Rental Center Crete, we do not put a hold on your credit card. There are no additional fees processed other than what you agree to pay for the rental and insurance. There is nothing surprising!
This is something to be prepared for if you choose another agency. You need to do some research because some car rental agencies may place a hold on your credit card when you rent a car.
This is similar to when you check into a hotel and pay with your card. You will often find that they place a pending amount on your card that will be returned or processed after you have checked out. This is usually in the fine print and not always obvious to you as the consumer.
One of the worst surprises you can get on vacation is after renting a car, you find that you cannot use your card.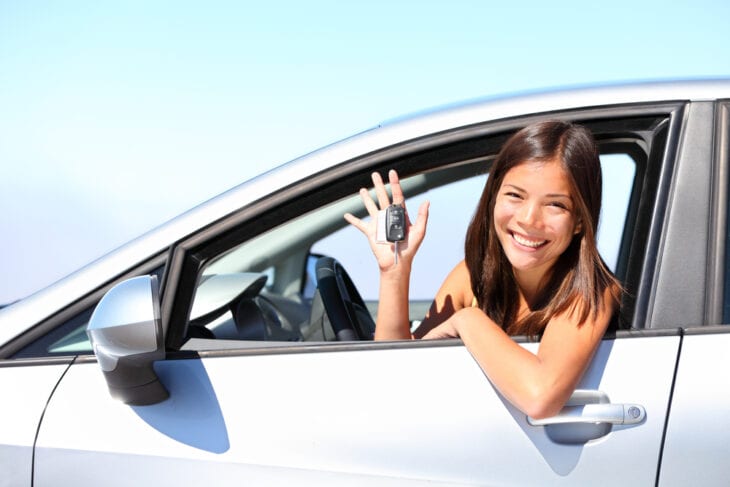 This can be an embarrassing situation when it happens at a restaurant, hotel, store, etc. Not being able to pay for the items you ate or want is not a good situation.
The hold varies between only a few hundred Euros to over 1000. It can put a crimp on your holiday spending. If you do not prepare for this hold, you may find yourself in that embarrassing situation.
This is why we don't put a hold on your credit card at Rental Center Crete. We want to make your experience with us smooth and unsurprising.
If you choose another rental agency, be sure and ask how much of a hold they put on your credit card so you can be prepared and make sure you have extra funds available for your travel plans.
Why a hold and not a deposit
There are a couple of reasons why car rental agencies do not accept a deposit and only place a hold on your credit card.
The main reason is that it is about the best way for a car rental agency to protect themselves and their investment in the car you have rented. If someone were to rent a vehicle and then not abide by the rules in some way that incurred extra charges, they would take those extra expenses out of the money they hold on your card.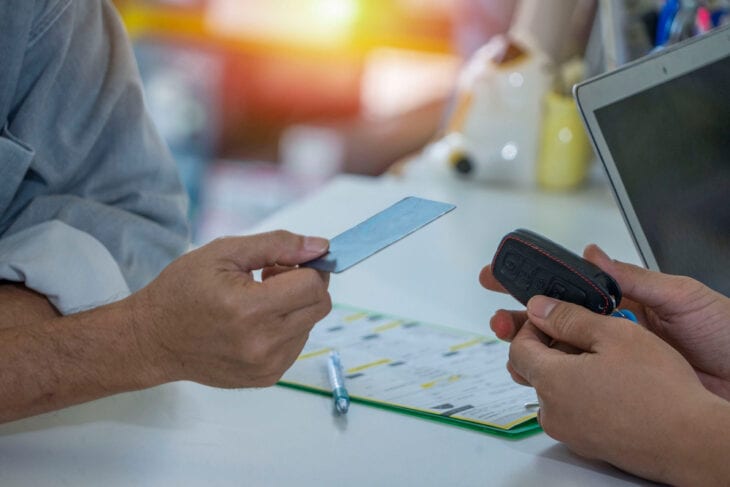 When you travel to Greece, you will find amazing people who are happy to have you visit. You will find warm and welcoming service at local businesses. But you will notice some differences from your home location. That is the fun of travel!
A little research will help you navigate through the different regulations and help you prepare so your Greece vacation is even more than you dreamed it could be.