If you are on a business trip or vacation in Greece, the last thing you need to worry about is getting into an accident in a rental car. Most people do not know where to begin when held responsible for the damaged rental car.
How to Handle an Accident in a Rental Car
To protect you from unexpected liability, you can follow several steps. However, it usually comes down to whether you have the right insurance at the time of the accident.
That's why, at Rental Center Crete, we make it easy and offer insurance that takes the guesswork out of the process.
In this article, we'll discuss the general rules to follow if you get into an accident in a rental car in Chania or anywhere in Greece.
Insurance Coverage Options
After getting involved in a rental car accident in Greece, the first thing to keep in mind is that you are responsible for the damage or loss of the vehicle. When you rent a vehicle, you are obligated contractually to return the car in the same condition before the accident, even if the damage is because of someone else.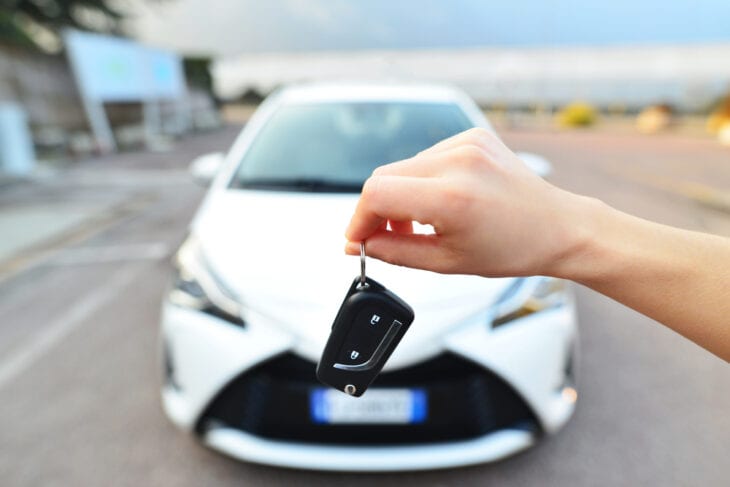 When involved in an accident or damage the vehicle during the rental period, the rental car company, the credit card you used to pay for the vehicle, and your personal car insurance are the three primary sources of potential insurance coverage.
What Insurance Covers for a Rental Car
At Rental Center Crete, we offer all-inclusive premium insurance! You can read about it here.
Car Rental Companies in Greece may provide optional supplemental insurance or add-ons for an extra charge. The optional insurance usually includes:
Collision Damage: The rental company will waive vehicle repair or replacement costs if the car suffers damage or theft during the rental. However, the insurance does not cover damage from reckless driving or under an unauthorized driver.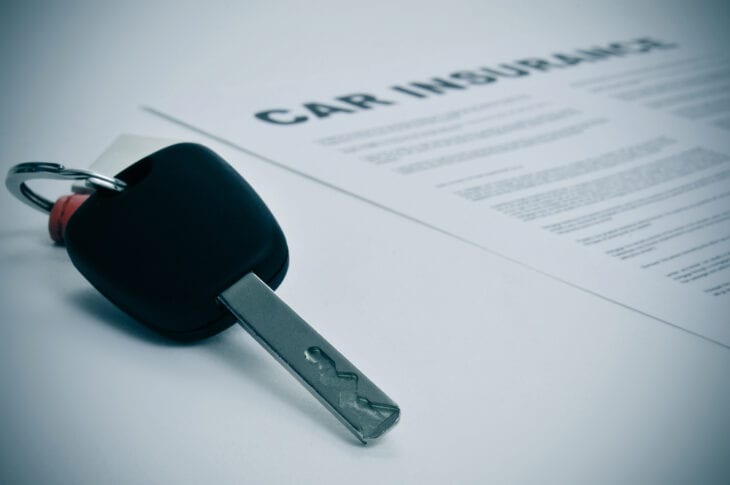 Liability: The liability coverage pays for medical expenses and property damage that the third party incurred in an accident in a rental car. This coverage will overlap with your personal car insurance coverage. However, if you have minimum liability insurance, the coverage may not be enough to protect you when involved in a car accident.
Personal Accident Insurance: The insurance only pays for injuries that the rental car driver or the driver's passengers may have suffered in an accident in a rental car. The insurance also covers ambulance expenses and death benefits.
Personal Effects Coverage: The coverage covers lost or damaged personal property in the damaged rental car. Reliable renters and homeowner's insurance policies can offer similar coverage. This coverage is unnecessary not unless you want to avoid filing a claim or paying your homeowners or renters insurance policy.
Optional coverage is an expense since each of these coverage policies has a per-day cost. It might seem like a few dollars a day, but if accumulated especially if renting a vehicle during a vacation in Greece for several days, the amount may add up fast.
What to do after an accident in a rental car in Greece
Immediately after you are involved in an accident, it's important that you do the following key things.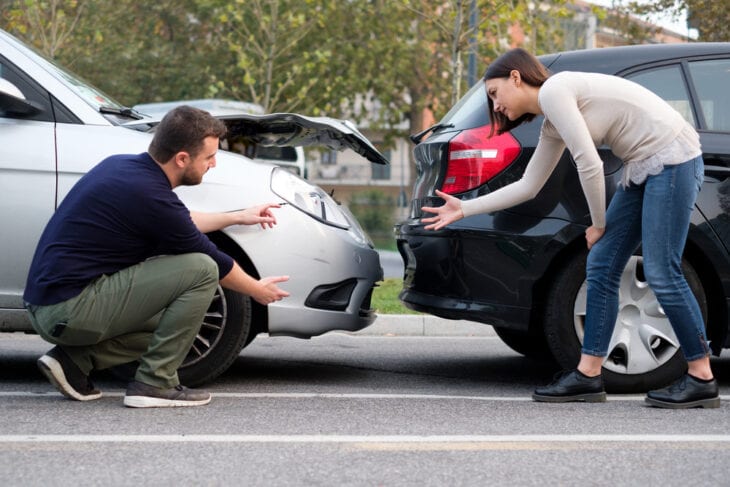 Get everyone to safety
It is essential to get everyone out of harm, including yourself, immediately after an accident. Do not move anyone suffering from extreme pain or have broken a limb or injured their back.
Call the emergency services
Always have the emergency numbers for every country you visit. Some countries have more than 1 emergency number. It's best to make sure you have at least two emergency numbers on you that can put you directly to the local ambulance, police, or fire service.
Record what happened and exchange details
Exchange your personal details with those affected after ensuring everyone is safe. This applies whether you crash into someone else property or another vehicle. If the car owner is not present at the scene at the time of the accident, ensure to leave a note with your details under their windscreen wiper.
If the accident involves more than two vehicles or people, ensure everyone exchanges car registration numbers, telephone numbers, or addresses. Take photos of the scene if possible as well as any damages and note the following:
The make, color, and model of the vehicle involved
The date and time the accident took place
The weather conditions description, state of the road, and street lighting, if any.
Damage that occurred to property or any vehicles.
Injuries sustained by drivers, pedestrians, and passengers
Call your insurance company
File a claim with your insurance provider as soon as possible.
Claim denials are often because a policyholder failed to file a claim soon after an accident. Please call as soon as possible to report the accident.
Contact the rental company
Contact the rental company (their contact details are included in their rental agreement) and inform them what happened without excluding any detail. Reputable rental companies in Greece will handle recovery, repairs, and replace the rental car if need be and deal with the insurance companies or third parties involved in the accident.
Unless you clear with the rental company beforehand, most companies that offer rental services do not refund anything paid. Therefore, if you pay someone directly, the company will likely not give your money back. Do not take it upon yourself to pay someone during an accident in a rental car.