If you have already made a little research on car navigation systems when you plan a trip abroad, then you have reached to the conclusion that it is pretty difficult to have a good map of Greece (& Crete) in English (Latin) characters. That's why we wrote this article to help you find what it is best for your pocket and which is best for your travel convenience.
Can I use my Smartphone in Crete for navigation?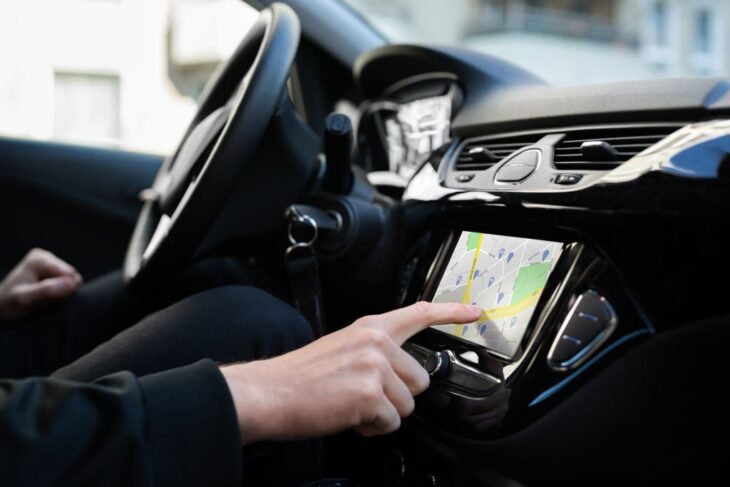 For sure you can! But is that really the best way to spend your summer holidays? You looking on a smartphone's screen? I case this is your decision (and your wife agrees), we present you the best car navigation apps for smartphones that work pretty good in Crete.
I will use my Android Smartphone as a GPS navigator in Crete
We checked and we all at Rental Center Crete use Co-Pilot GPS – Plan & explore and Sygic GPS Navigation & Maps
You need to have a wi-fi access to download the digital map of Greece, which includes Crete Island. The best with this app is that is completely free to use for as long as you desire. Also a great feature is the really long list of POIs (Point of interests) provided freely with the app. This list includes many hotels and resorts. Very useful feature that will definitely help you and your family get to the accommodation you booked. The only negative thing of this app is that you have to buy the full version in order to activate the turn-by-turn voice guidance. Optional and useless in my poor opinion.
Optionally, you are going to need a windscreen car mount holder and a smartphone car charger in order to have a relaxing drive and less distractions enjoying the landscapes of Crete and Greece.
Of course a Google offers navigation (car or pedestrian) with Google Maps. With the use of the new feature of saving maps for offline views you could work it out, but the road detail support is quite poor.
My IPhone is a better idea to find POIs in Crete
The best app for GPS Navigation with an IPhone in Greece is Sygic Eastern Europe: Gps Navigation.
At the standard price of 29,99 EUR if you buy directly from their website or 34,99 EUR via App Store. We also think that is not cheap. But consider that other famous solutions like Navtel etc… cost more than 50 EUR and provide less user experience than this app. It provides completely offline navigation plus you will have free map updates for life.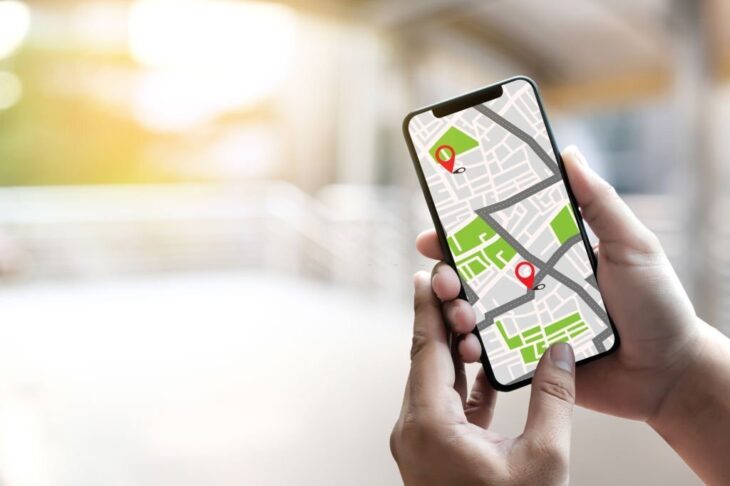 A separate GPS navigator device is another option
That is also a quite good idea. If you already have navigator at your own car, you could bring it with you. The only thing you need to do is to identify your device, visit the company's website and purchase some additional (digital) maps of Greece. Sometimes a generic map of Europe is not enough, as Crete is an island, and islands have small roads, junctions and you need a more detailed option. Thus, we recommend purchasing an additional map.
Rental Center Crete offers GPS navigator at a minimum fee
As most car rental companies in Crete, so we, at Rental Center Crete offer Gps navigation devices to hire with your car in Crete Island. Either your rental starts in any airport of Crete (Heraklion or Chania) or you like to pick up your vehicle in one of our offices, a GPS device unit will be available for you.
We update the maps regularly, so you are assured that the unit you will get will have the most updated map of Crete.
The cost for this unit is 5 euro per day and a booking in advance is necessary.
How do you make a booking? Visit our online car booking page and add it during the final step of the booking process.