If you're looking to invigorate the spirit and calm your senses, there are few places in the world as beautiful and serene as Crete's island villages – each a slice of Eastern Mediterranean paradise.
Set atop the hills of Ovgora, Alevrota, and Goulas is the traditional village of Kamilari. It is one of the best small villages in Southern Crete that is punctuated by picturesque bays, beaches, and lush routes.
From Kamilari, you can view the Libyan Sea and the undulating ranges of the Psiloritis and Asterousia mountains. True to its Greek roots, the village is a lovely mix of old-world charm and natural wonder that will leave an indelible impression on your heart.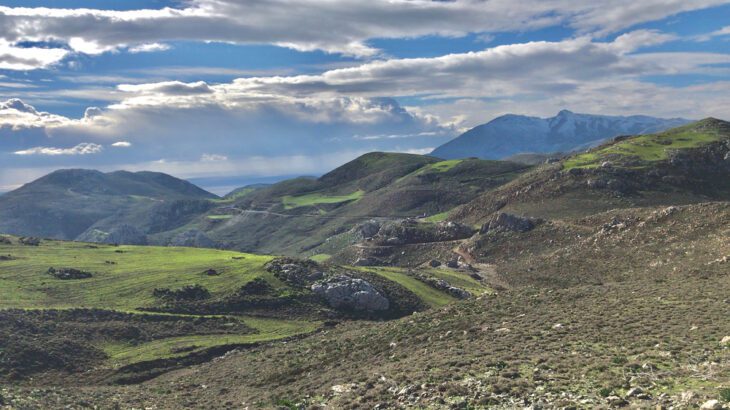 This guide will help you navigate through Kamilari with ease, so you don't miss out on any of its many attractions.
Where is Kamilari?
Located on the south coast of Crete, Kamilari is a lovely village that is 67 km south of Heraklion. It offers some of the best views in Southern Crete with the Ida mountain range to the north, where the Psiloritis summit soars high in the sky.
The Messara plain circles the village with an emerald green carpet of agricultural land. This village is replete with sprawling acres of rich orchards and olive groves that make traversing the area a treat.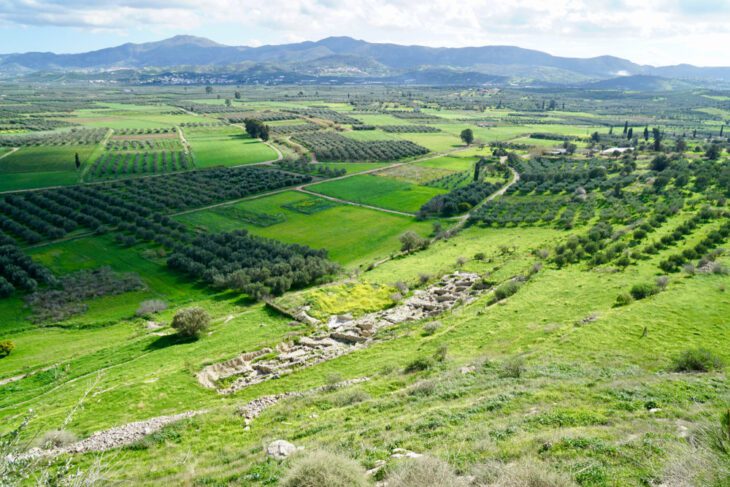 You can reach Kamilari by car from Heraklion, Rethymno, or Chania. Depending on whether you're already on the island or coming from overseas, the route you take will slightly differ. We will cover more of that in the following sections.
How to Get to Kamilari
Getting to Kamilari by Car
The best way to reach Kamilari is to book a rental car from Heraklion airport once you land in Crete.
Choosing to rent a car means skipping long bus queues and crowded shuttles. You will get to move between locations comfortably or with a driver if you choose to have one.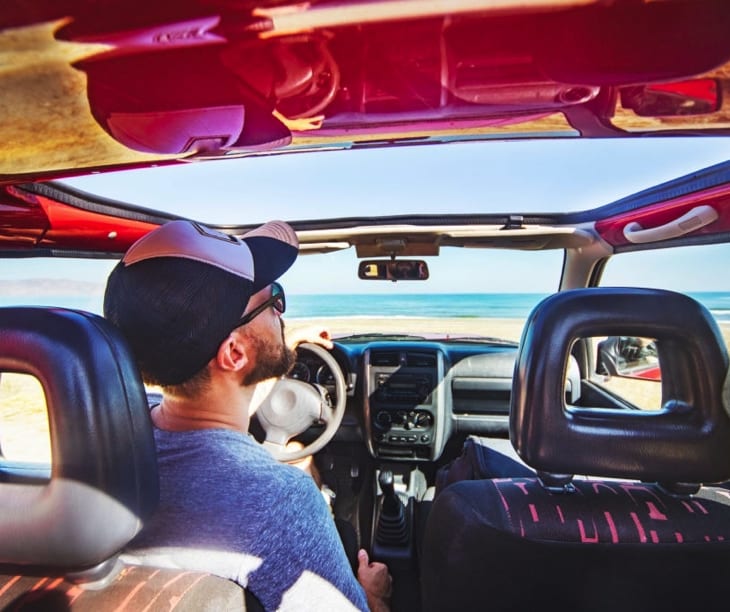 If you're in Chania (or landing at Chania airport) or Rethymno, you can travel to Kamilari by taking the National Road. That should help you get there faster once you pass Tymbaki. Taking a car can get you to Kamilari within an hour or a little more.
Getting to Kamilari by Bus
While choosing to go with a rental car from Chania, Rethymno, or Heraklion is a hassle-free alternative, taking the bus is a pocket-friendly option. Some buses make several trips to Kamilari. It can be time-consuming and taxing to board a bus (peak season) or wait for one to arrive (if you miss a ride).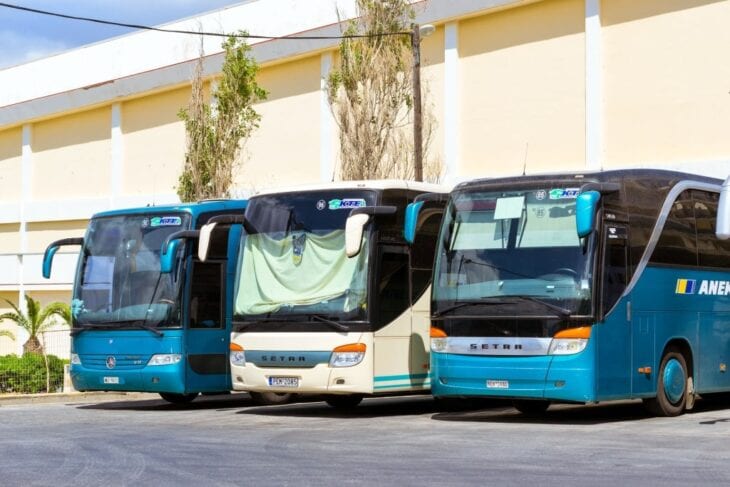 Depending on how many stops the bus has to take or the chosen route and also the number of seated people the bus can accommodate, a trip can take anywhere between 2.5 to 3.5 hours to reach Kamilari.
Getting to Kamilari by Taxi
Finding a taxi at Chania or Heraklion airports to take you to Kamilari is a good option for those who want to plan things on the ground. When you arrive at the airport you will find people standing in a queue waiting for the taxi. If you're already on Crete island, taxi drivers in other areas such as Tymbaki, Mires, and Matala will be willing to take you to Kamilari.
One downside of taking a taxi is that you will have to rely on fluctuating rates and uncertain availability once you reach Kamilari.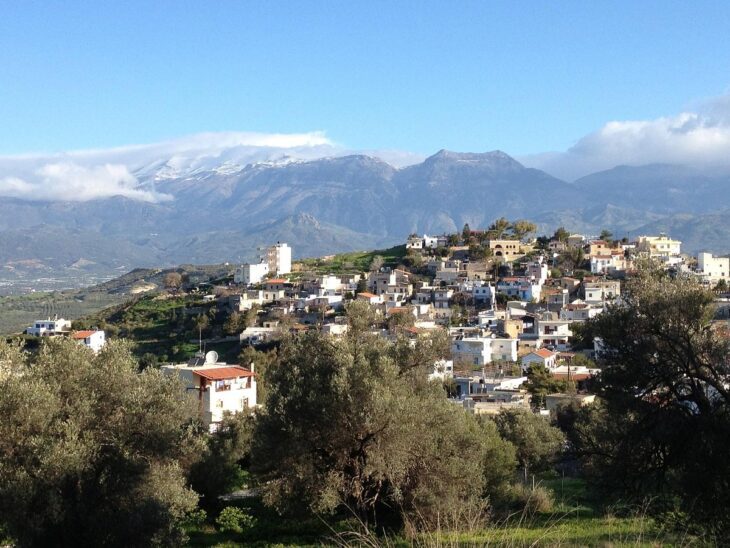 Best Things to Do in Kamilari
If you're wondering what to do in Crete, these places will satisfy your appetite for exploration and adventure. Kamilari, the beautiful mountain village in Crete, is the perfect destination for those who want equal doses of relaxation and sightseeing. Here are some of the must-visit locations in Kamilari, one of the prettiest villages in Crete.
The Palace at Phaistos
At Phaistos, which is located on the southern coast of Crete, lies a large Minoan palace in ruins. To get here, one has to head in the direction of the Messara Plain. Phaistos was first excavated by the Italians in 1900 to as recently as 2000. Bit by bit, the remains of the palace have been uncovered to reveal an impressive wealth of history.
The buildings are arranged around expansive courtyards following the uneven surface of the hill, and with their walls enclose the panorama of the Messara region and Mount Idi to the south and North respectively.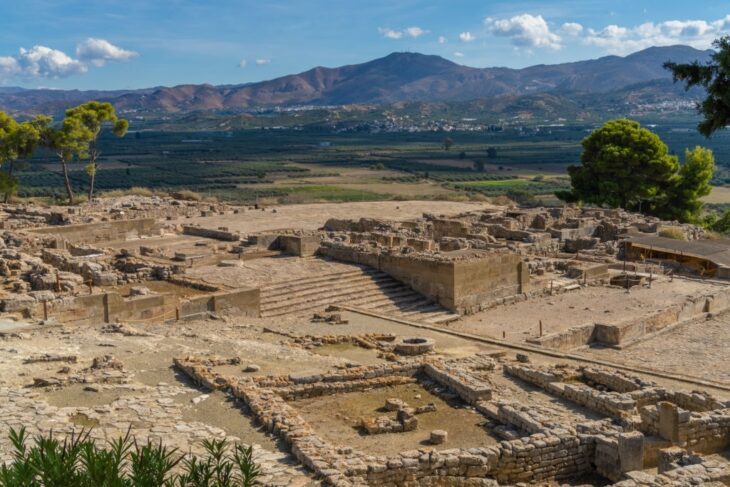 Here, you will see the kouloures, an enclosure that was built for sacred trees. Explore the Theater Court where locals once viewed rituals or performances that happened down below. Take in the stone residential quarters, Queen's Megaron, and large relief pithoi at the site as part of ancient Crete's history. Kamilari church and village square are also some of the major tourist attractions.
The Phaistos Disk, a famous artifact, was unearthed at this excavation site and now sits in the Heraklion Archaeological Museum. The clay disk features a series of stamped symbols of a rhyming sonnet that was partially translated by linguist Dr. Gareth Owens.
Hiking Trails
Not too far from Phaistos is where you will tread past Agia Triada, a settlement that was once used as Minoan tholos tomb. There are several archeological finds here such as wall paintings, tombs, tablets, carved vases such as the Boxer vase, and even the famous Chieftain's Cup. A little further in and you can view the Minoan town, which clearly outlines a marketplace of sorts.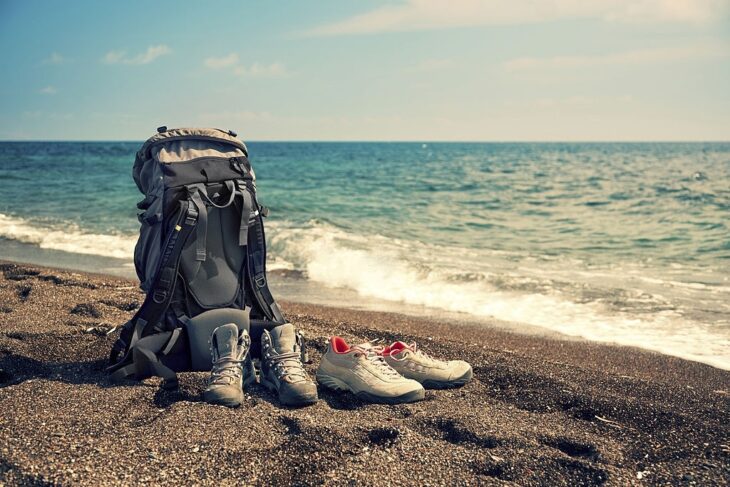 For scenic routes that intersperse a landscape of striking views near the Kamilari Tomb, choose trails that take you to the neighboring villages of Sivas and Kalamaki.
Mana Elia: Ancient Olive Tree
Also known as the Mother of Olive Trees, Mana Elia is considered important because of its age and how close it is to the archaeological sites in the area.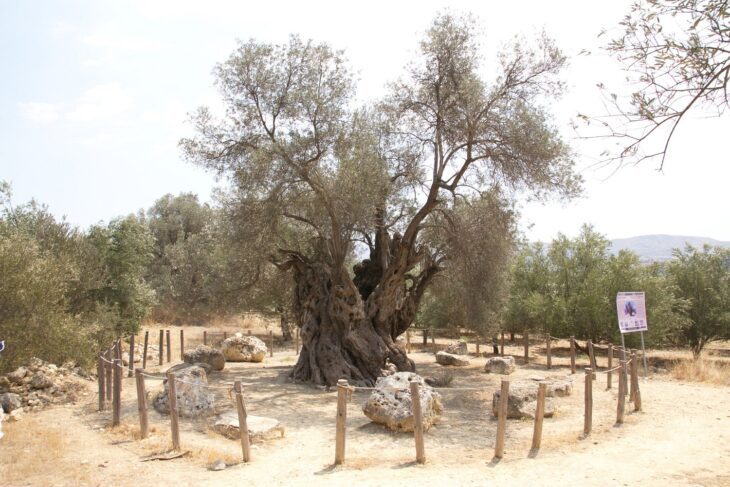 The Cultural Association of Kamilari transported large stones to place around the tree to protect and highlight it. The tree's annual rings and radial growth indicate that it is as old as 2800 years – it has played witness to hundreds of historic moments in the region, from the fall of Sparta to the rise of the Roman Empire.
Discover the nearby sandy beaches
Komos, Kalamaki, Katalyki, Afrathias and Matala beach are located close to Kamilari village. Each of these beaches offers clean, serene sands, absolutely stunning views, and is quite safe for tourists of different age groups.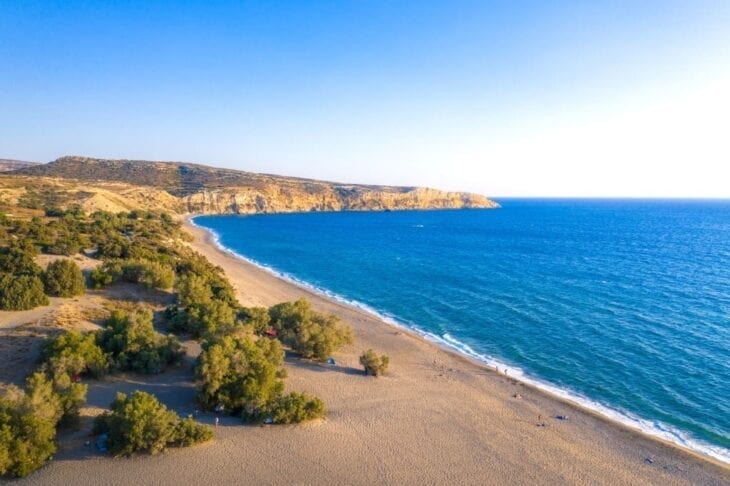 The shores serve up the best views that you can lap up while lying in a sunchair or on the sand. Explore the taverns, cafes, and shops around the beach, or look for protected sea turtles at Kommos beach when they come to nest in the summer. You will find a lot of people standing near the beach and enjoying the sunset.
Where to Stay in Kamilari, Crete
A comfy stay at the best hotels will ensure that your days spent in Kamilari are as relaxed and restorative as expected. Take a look at these cool accommodation choices for a memorable holiday: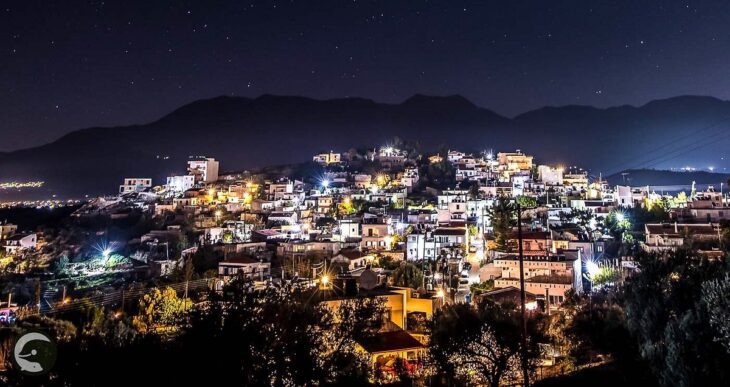 Korali House
Enjoy a scintillating view from a terrace or garden over a barbecue with friends or family. The villa is just 61m from Kalamaki beach and offers WiFi and private parking on site.
The villa comes with 1 bedroom, a bathroom, in-house entertainment room, a functioning kitchen, and a spacious patio.
Website
☎ +30 2682 056590
Theathina
View the striking mountain and city views from the comfort of your very own garden. The property offers 2 bedrooms, free WiFi, in-house entertainment, a full-fledged kitchen, and a balcony with an envious seascape view.
You can plan a day of cycling or snorkeling at the property's nearest beaches.
Olive Villas & Suites
Situated amidst olive groves, the luxury hotel offers a mix of modern comforts and traditional aesthetics. The rooms are surrounded by an oasis of organically grown vegetables, fruit gardens, and exotic plants.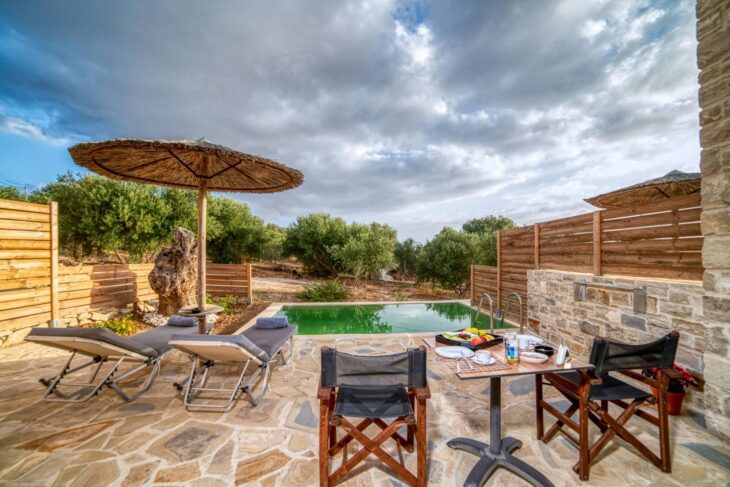 Just a hop, skip, and a jump away are the sandy shores of Kalamaki beach.
Website
☎ +30 6947776301
Where to Eat in Kamilari
Pass by for a scrumptious bite of local delights and local favorites at these must-visit eateries:
Pizzeria Ariadni
Enjoy customer favorites such as pizza, terrine, and spaghetti at this quaint Italian joint. It's the perfect place to unwind after a long day of sightseeing.
☎ +30 28 9204 2439
Taverna Mylonas
This unpretentious, family-run restaurant offers a lip-smacking spread of Greek and Mediterranean cuisine. Everything is made from scratch, flavourful, and served in generous portions for two people.
☎ +30 2892 042156
To Kentrikon
Enjoy a classic spread of Greek meze and full meals that will have you calling you for seconds. It doesn't get more authentic than this traditional, inviting Cretan eatery.
☎ +30 2892 042191
Best Time of the year to visit Kamilari
The best time to visit Kamilari in Crete is in April, May, September, and October when the temperature is just right. July and August are usually the hottest months for this region and an ideal time to travel if you want plenty of sunshine.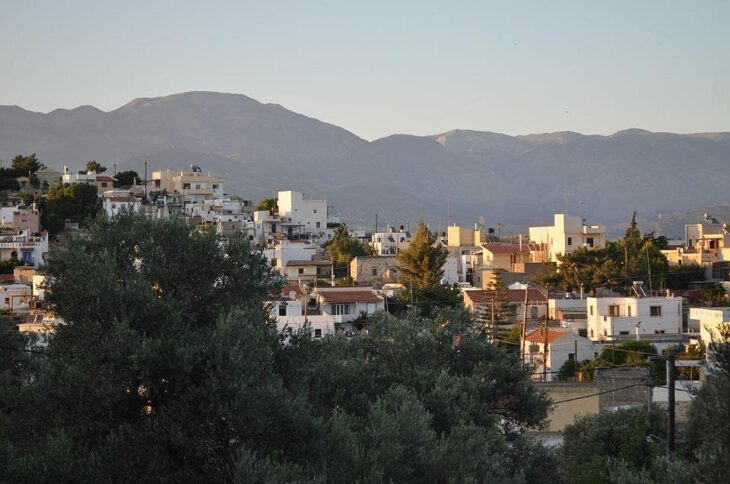 To skip the rainy season in January, you can travel in May, June, July, August, or September. March is a good time to visit Kamilari if you like the cold, but it won't be as fun since the waters will be too cold to venture into for a swim.