Crete is an island flocked with many beautiful historical towns and one worth a mention is Palekastro. It gets its name from the damaged fort Paleo Castro atop Kastri Hill, which separates the magnificent beaches of Kouremenos and Hiona, about 1.5km to the east. The ancient site of Roussolakos, which flourished as a magnificent Minoan city, is within walking distance. Although there aren't many attractions found in this little town, it still leaves a lasting impression with its relaxed atmosphere, genuine hospitality, and lovely beaches.
To learn more about Palekastro, read on below:
Where Is Palekastro Located?
Palekastro is Crete's easternmost town and is located around 20 kilometres east of Sitia. It is the economic hub of a wide, rich region with several historical, archaeological, and naturalistic sites. It is home to approximately 1,000 permanent residents who work primarily in tourism and olive oil manufacturing.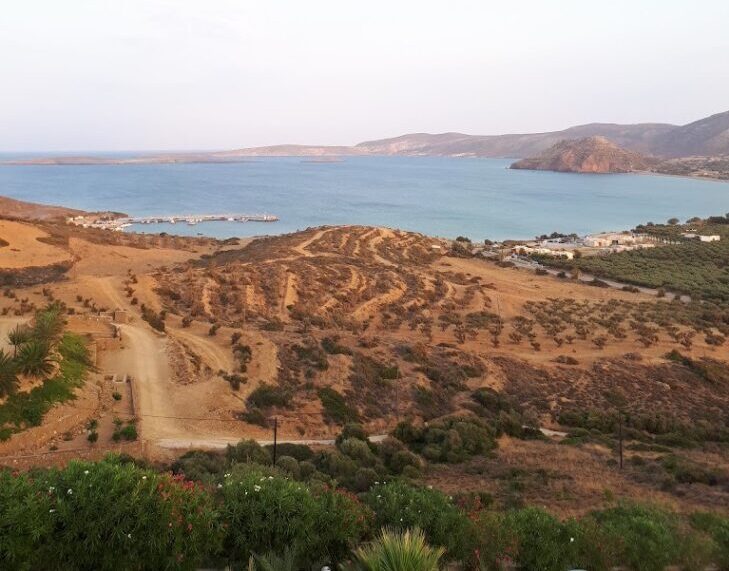 Things to Do in Palekastro
You'll never run out of fun activities to do in Palekastro, so you're sure to have a fun day when spending time in this town. As such, here are some things you should try:
Check Out the Folk Museum of Palekastro
Palekastro's intriguing Folklore Museum began in 1989 as an old house with a collection of old objects from the villages and regions of Crete. The museum was established to show visitors what it was like to live in Crete in the past. There are historic utensils, furniture, and household goods on display that depict the village's previous way of life.
Visit the Historical Moni Toplou
Explore the grandeur and wonder of the Moni Toplou, which the Cretans refer to as a fortification rather than a monastery. Surprisingly, the amount of history the structure has overcome is no joke. From serving as a secret school during the Turkish occupation to catching pirates seeking to establish dominance on the island, the island has seen it all. The Moni Toplou is a historically significant location in Crete. It also houses the "Lord Thou Art Great" icon. It's a collection of icons created by Ioannis Kornaros, a well-known Cretan artist.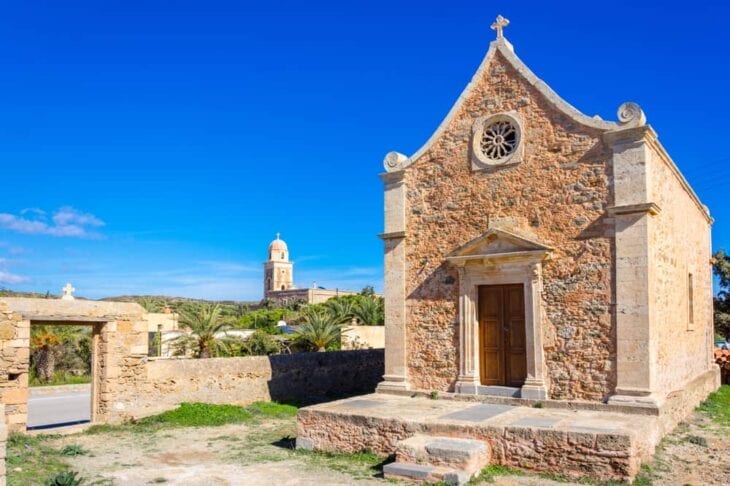 Rent a Bike and Explore the Village
Cycling around the town is one of the nicest things to do in Palekastro. It is inexpensive, healthy, and enjoyable!
Check Kato Zakros Beach
Another attraction worth checking out is Zakros Beach. This is one of the most remote and pristine beaches on the island. It is located in a small fishing village, Kato Zakros, in the east of Agios Nikolaos, around 107 kilometres from Agios Nikolaos and 40 kilometres from Sitia. A huge protected harbor surrounds the lovely beach on the outskirts of the village. It's mostly pebbly, with some boulders thrown in, and the water is incredibly calm. Even in August, the beach is still quiet, and the stony seabed is great for fishing.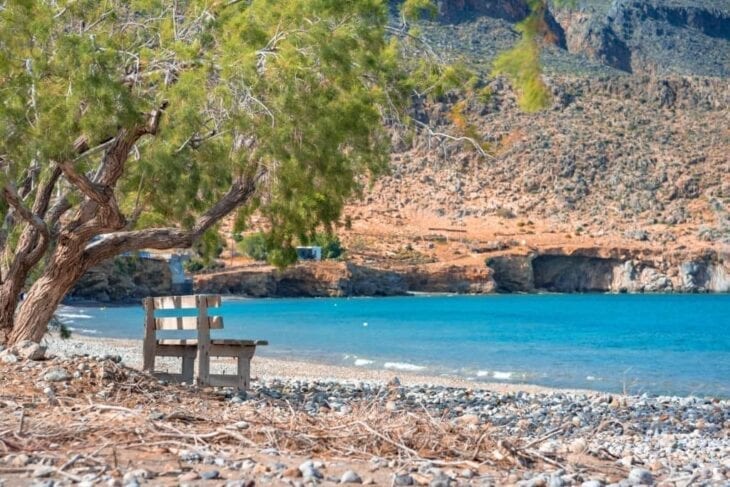 Hike to Zakros Gorge
The stunning Zakros Gorge (also known as the Gorge of the Dead) begins near Ano Zakros and finishes to Kato Zakros beach, nearly 100 kilometres southeast of Agios Nikolaos church. Every year, numerous visitors flock to the gorge because of its beauty, historical significance, and accessibility. The E4 European path has a section of the gorge.
It's a stunning gorge with steep rocks adorned with large caves. Tombs from the Minoan era were discovered in the caverns, containing archaeologically significant finds. The gorge is known as the "Gorge of the Dead", and the caves are known as the "Caves of the Dead," because of these tombs.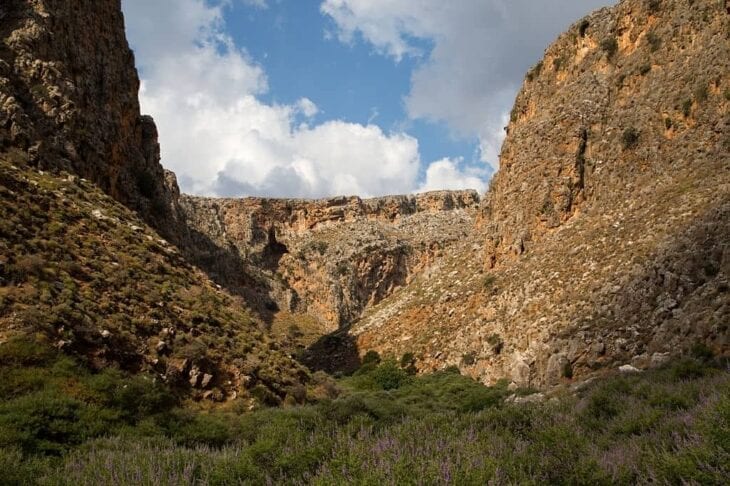 Visit Sitia
The region of Sitia is located in the eastern part of the island of Crete and is known for its beautiful beaches and traditional villages. If you visit Sitia, you can enjoy a variety of activities such as checking out the archaeological site of Itanos, hiking in the Sitia mountains, or visiting the many beaches. Some of the most popular beaches in Sitia include Vai Beach, which is a palm tree forest and the beach is a great spot for swimming. There are also many traditional villages worth exploring.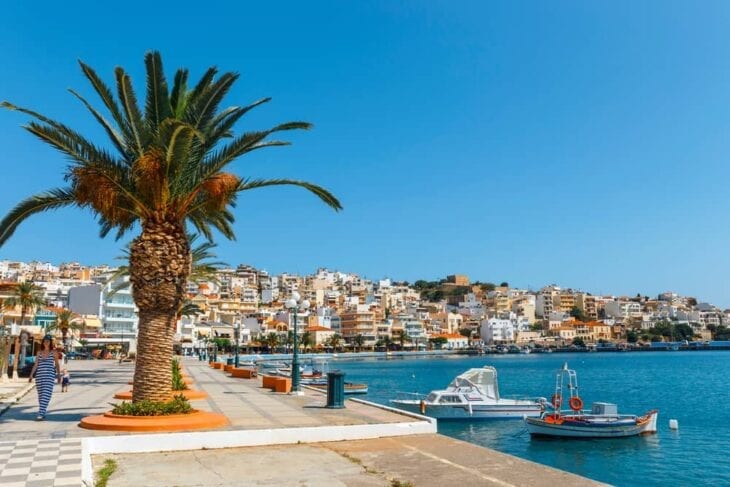 Getting to Palekastro
By Car
If you want to make the most out of your trip. hiring a car is the best option. Not only does it give you the freedom to explore the island at your own pace, but it also allows you to visit some of the more remote areas that are inaccessible by public transportation. The drive from Heraklion (Crete's capital) to Palakestro will take around 2 hours and 8 minutes. Once you get your rental car, just follow the route below:
Heraklion – Hersonissos – Agios Nikolaos – Sitia – Palekastro
Road signs can easily be seen along the way and there are gas stations located at regular intervals.
By Taxi
Another option you may go for is riding a taxi. There are many taxis found in and around the Heraklion airport as well as in most tourist areas. The average cost of a taxi from Heraklion to Palekastro is 132 EUR and the journey will take you 2 hours and 8 minutes. To reach Palekastro by taxi, you should book one online.
By Bus
Lastly, taking a bus is another way to get to Palekastro. Although it isn't as comfortable, it's a good option for those on a budget since a bus ticket will only cost you 17 EUR per person. If you're travelling from Heraklion to Palekastro, you should know that there is no direct bus. There are, however, services that leave Heraklion Central Bus Station and arrive in Palekastro via Sitia. The trip takes about 5 hours and 5 minutes, including stopovers. Once you arrive in Sitia, you can take a taxi to Palekastro.
The Beaches Near Palekastro
Spending a day at one of these beaches is definitely one of the best things to do in Palekastro:
Maridati beach
Maridati is a lovely pebbly beach located in Palekastro's secluded green valley. It's 90 kilometres east of Agios Nikolaos and 21 kilometres east of Sitia. Crystal clear waters and a serene atmosphere make Maridati beach one of the best places to relax. The beach has several trees to provide shade so you can enjoy your time even more.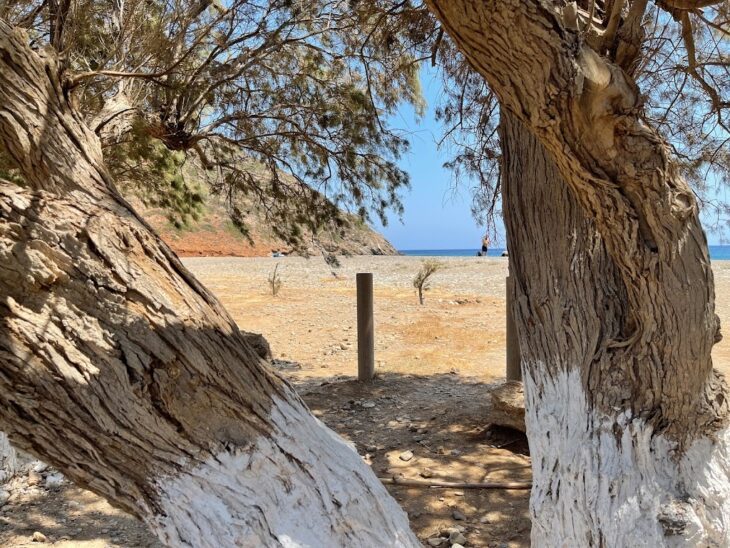 Paralia Chiona
Another beach near Palekastro is Paralia Chiona. It's a long beach with white sand and turquoise waters. The waves here are great for surfing, so if you're looking for an adventure, this is the place to go. Plus, green vegetation stands tall in the background, adding to the beach's beauty.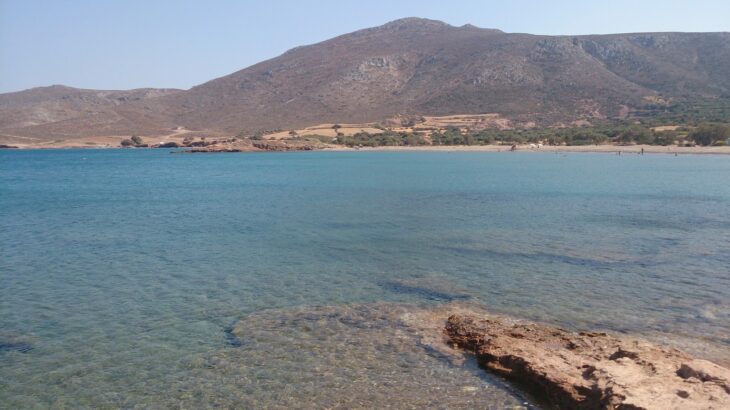 Skinias beach
If you've got children with you, then you'll definitely want to visit Skinias beach. It's a great place for kids because the waters are shallow and calm. The beach isn't always crowded and you can bring your own sun lounger to relax on.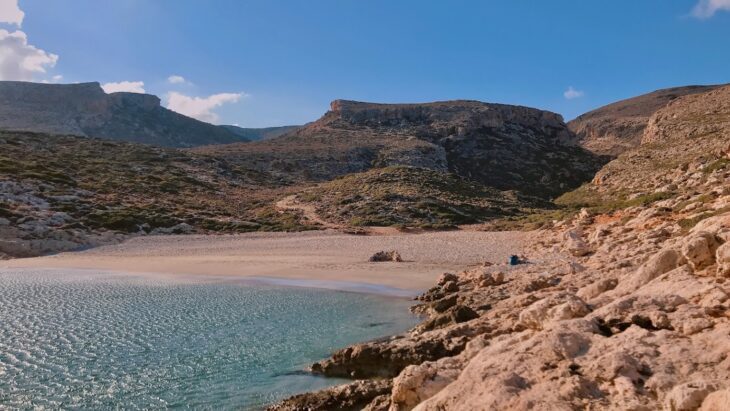 Argilos Beach
Argilos Beach is a beautiful area to spend the day because of the clear, blue sea, fine sand, and a few rock formations it possesses. The beach is not overcrowded, and there is plenty of room for everyone to relax and enjoy the water. Plus, because the area is rich in white clay, you can have a mud bath if you want to. It's great for families, and the waters are quiet and shallow, making it especially safe for children.
Vai Beach
The palm beach of Vai is one of the largest attractions on the Mediterranean island of Crete. Plus, it isn't too far from Palekastro so it's perfect for a day trip! The beach is made up of fine, white sand and is lined with palm trees – hence its name. It's one of the busiest beaches on the island and gets especially crowded in July and August. You can relax on the sand, go for a swim in the crystal-clear water, or try your hand at windsurfing.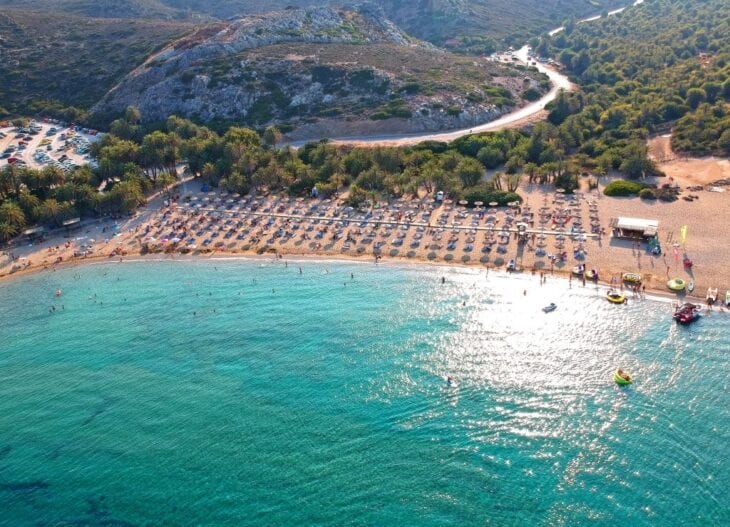 Xerocambos Beach
The tranquil destination of Xerokampos is perfect if you wish for a peaceful holiday far from the tourist crowds of Crete. Even during the summer months of July and August, there are not many people on the beaches of this place, making it perfect if you are looking for a peaceful experience.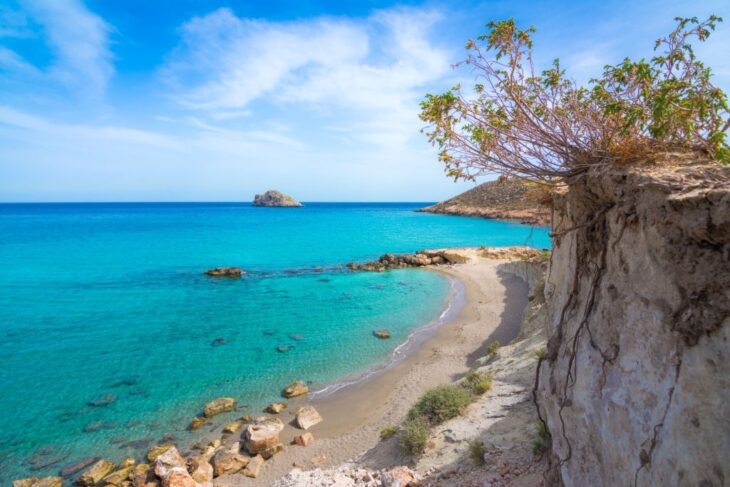 Where to Stay in Palekastro
Looking for a place to stay in Palekastro? Try these sites out:
Hotel Thalia Palekastro
This hotel offers a romantic environment with a variety of amenities tailored for travellers like you, and it provides a great balance of value, comfort, and convenience. The rooms are equipped with a flat-screen TV, air conditioning, and a refrigerator, making it easy to relax and recharge.
Address: Palaikastron, Crete 723 00 Greece
Website: https://www.hotelthalia.gr/
Contact: +30 2843 061448
Hotel Hellas Palekastro
Hotel Hellas Palekastro is the place to stay if you're looking for a cheap hotel in Palekastro. You'll like the peaceful rooms with air conditioning, and you'll be able to stay connected during your stay thanks to Hotel Hellas Palekastro's free internet.
Address: Palaikastron, Crete 723 00 Greece
Website: https://www.hotelshellenic.com/hellas/
Contact: +30 2843 061240
Olive Coast Suites
Olive Coast Suites & Apartments is a new idea of sanctuary hidden in Agathias Palekastro, a charming town in the vicinity of Sitia. The hotel boasts a range of state-of-the-art facilities and services, as well as a wide array of leisure and recreation activities.
Address: Palaikastron, Crete 723 00 Greece
Website: https://www.olivecoast.net/
Contact: +30 2843 028953
Where to Eat in Palekastro
For hungry travellers, here are some great places to eat in Palekastro:
Finistrini
Offering a laid-back vibe, Finistrini is a great place to enjoy your meal. The menu features a wide variety of Greek and international dishes, making it easy to find something you'll like.
Address: Dimokratias 2, Palaikastron, Crete 723 00 Greece
Website: https://www.facebook.com/Finistrini/
Contact: +30 2843 061117
Restaurant ELENA
Romantic Restaurant ELENA is the perfect place to enjoy a candlelit dinner with your significant other. The menu features famous Cretan dishes such as staka (stewed goat), so you can get a taste of the local cuisine.
Address: Palaikastron, Crete 723 00 Greece
Contact: +30 2843 061234
Mythos Traditional Restaurant
Another restaurant you can't miss is Mythos Traditional Restaurant. The family-run business offers a menu with a wide variety of Cretan dishes, all of which are prepared with fresh, local ingredients.
Address: Palaikastro Sitia, Palaikastron, Crete 72300 Greece
Website: https://restaurantguru.com/Mythos-Palekastro
Contact: +30 2843 061243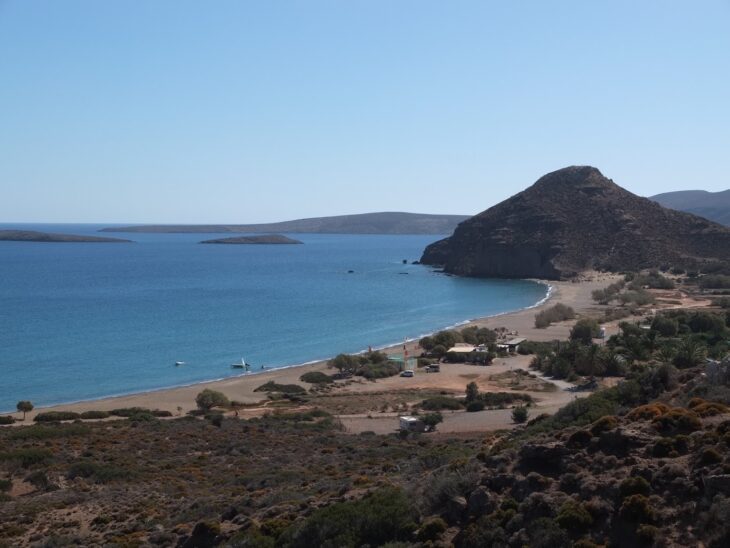 What is the best Time to Visit Palekastro
Fortunately, all throughout the year is a great time to visit Palekastro. The weather is beautiful no matter when you come, so you can enjoy all that the beach has to offer. That said, if you want to avoid the crowds, then plan your trip for the shoulder season (April-May or October-November).