From the stunning beaches to the epic sight of Crete, if you're thinking of visiting Greece, it's highly recommended to rent a car. This way, you'll have the freedom to travel at your pace and discover everything the county has to offer.
Whether you book your car ahead of time or plan on choosing one when you arrive (we offer both options at Rental Center Crete), you'll want to know what to look for before in a rental car before you buy.
Before confirming your reservations, read the terms and conditions provided by the company. These rules include vital information such as geographic restrictions, additional product or service fees added at the counter, and the rental car's insurance. For instance, we offer car rental services at Chania Airport and all over Crete, but not all of Greece.
If you're unable to find a company's T&C, this could be a big red flag.
You're welcome to read ours right here!
Rental Center Crete Terms and Conditions.
Cost of Renting a Car in Greece
The cost of rental cars in Greece for a week varies depending on the time you travel, the type of vehicle you choose to rent, and the agency you choose.
Our cars start at €18 per day, and you can see our catalog here.
Some agencies will charge more depending on the driver's age and more about that later. At Rental Center Crete, we do not charge more for younger drivers!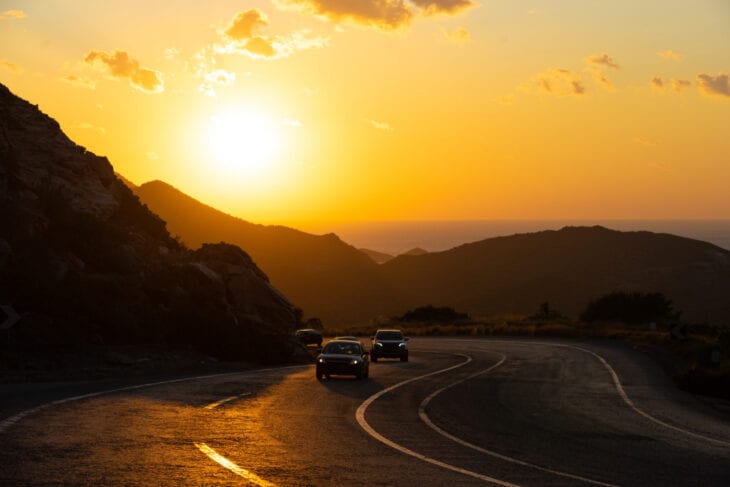 You'll also want to check with the agencies you shop for extra charges like insurance, additional drivers, etc.
At Rental Center Crete, we pride ourselves on no hidden or surprising surcharges. Our insurance is all-inclusive in coverage and included in the base price of your rental.
Age Requirements
The legal age for driving in Greece is 18. However, the minimum age for driving the rental car may vary due to category and company. Also, note that young drivers below 25 years are often charged highly at some agencies. Besides meeting legal age requirements, you must have held your licenses for at least one year.
Our minimum driving age for rentals at Rental Center Crete is 21, and our maximum age is 75.
Additionally, unless stated in the contract, the driver is the only one authorized to drive the rental car; therefore, never let a second person drive the vehicle as this will lead to an offense.
Inspect the car before hitting the road
When picking a rental car, ensure you check it outside and inside for any potential damage before you drive away. When checking the car, watch out for the following; loose parts, scratches, mirrors, and scuffs. You should keep your eye on every damage, be it large or small, before you drive away. In the end, this helps you avoid paying for damages that you didn't cause.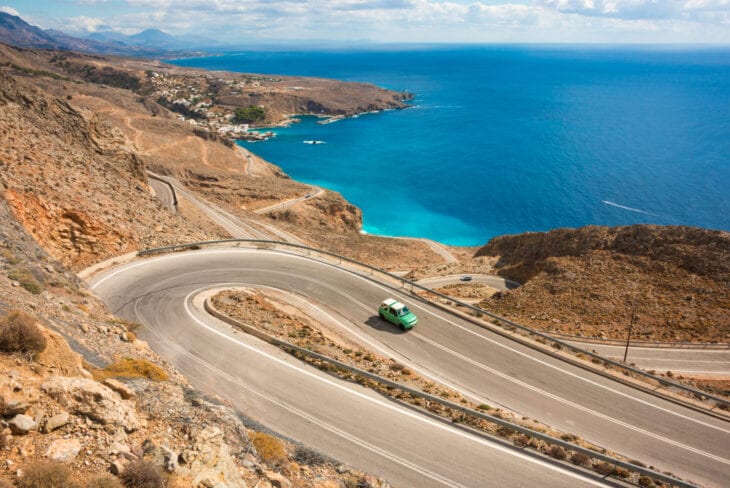 To protect yourself against damages, take photos or videos as you walk around the car and report any problem beforehand.
Familiarize yourself with the car
There's no doubt that every car is different. Therefore, the chances are that you'll be renting a car model that's different from the one you drive back home.
Before heading out, take time to adjust accessories like the mirror and the seat to your liking. Also, ensure the other accessories such as the windshield, lights, wipers, and air conditioning are working okay.
Once you're comfortable, the vehicle is in good condition, and you've familiarized yourself with it, you're good to go.
Type of Fuel the Car Uses
Before you drive away, open the fuel cap and see if the car uses diesel or petrol. However, if you're unsure which type of fuel the vehicle uses, ask the agent before leaving.
Driving tips
In Greece, people drive on the right-hand side. This could be strange, especially if you're from Australia, UK, Cyprus, or any other country where people drive on the left. Additionally, it's worth noting that the middle lane of a three-lane highway is meant for passing, and the vehicles approaching an intersection from the right, have the right of way. And for speed limits, within the city, you can cruise at 31 mph, highway 75 mph, while outside the city, the limits are 68 mph.
Toll Fees and Parking
When plying along the Greek highways, be ready to pay toll fees. At the time of writing this article, the toll rates are between 1- 4 euros. If you're traveling a lot in a single day, ensure you have enough money as you'll pay for more toll fees.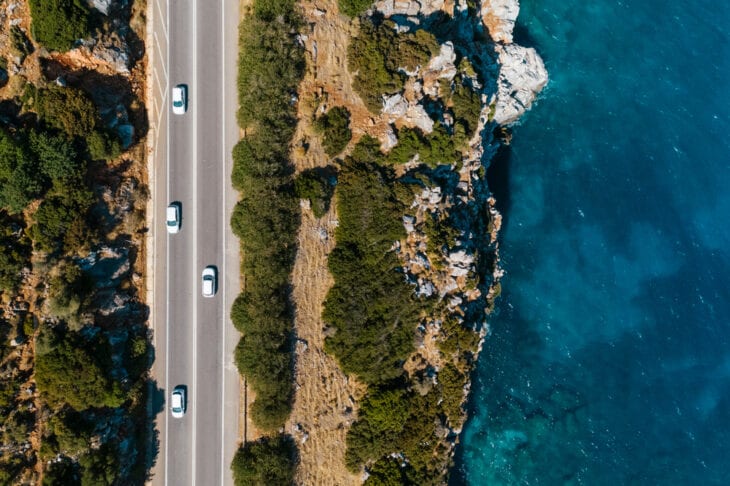 Moreover, it's worth noting that in Greece, on-street parking is limited, and in large towns like Thessaloniki and Athens, you might need to pay for a parking seat. Thus, you should ensure that the hotel you're renting has a parking space.
Use Seatbelts
While driving, you should always use your seat belt. Also, to avoid fines, you should never use your mobile phone while on the wheels since if you're caught, you'll pay hefty penalties.