This fabulous island — Greece's largest — has tremendous variety. Whatever kind of experience you are looking for, Crete has it. We have compiled a list of the 6 things you should know about Crete, check them out below.
6 Things You Should Know About Crete
1. Crete is great for all ages and budgets
Crete is very safe, which is of benefit to everyone but especially to solo travellers. Solo travellers in Crete can enjoy as much solitude as they like — this is not an island where people will bother you. But it's also a very sociable island, so it's easy to make new acquaintances.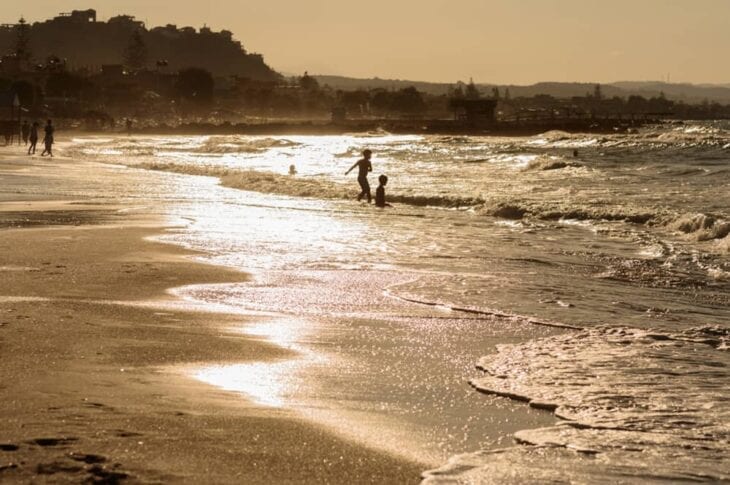 Crete is also a very family-friendly island. There are many soft sandy beaches with shallow waters, like Elafonissi (children love the pink sand!). There are excellent hikes for every degree of skill, watersports, and also waterparks for a kid-friendly treat. There are also educational activities children will love, like the CretAquarium / Thalassocosmos, and even Knossos, which will spark their imaginations and curiosity. There are affordable and charming accommodations suited to families, and lots of delicious, wholesome food served at family-style tavernas.
Groups of friends will really enjoy Crete. It's a top destination for active holidays, with challenging trails and remote beaches that backpackers will love. It's also great for celebrations and get togethers of all types. There is great nightlife too, making this a great bachelor or bachelorette party destination.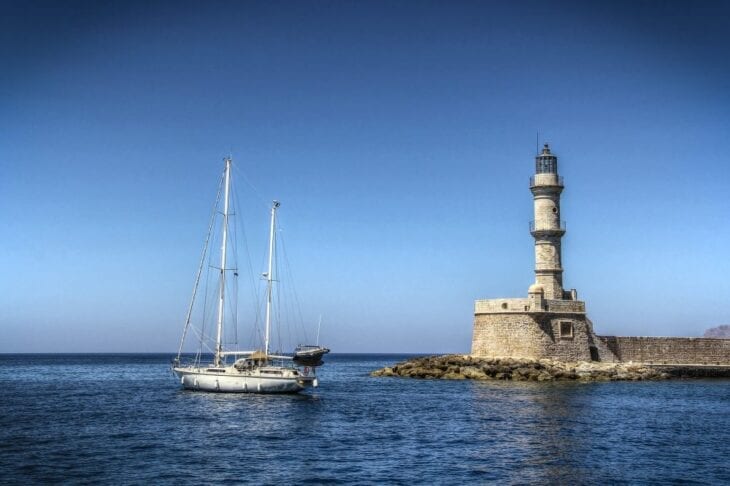 Crete is romantic. From the Venetian beauty of its cities, to the world-class beaches, to the rugged hikes, to the top resorts, Crete has a great variety of experiences so you can have your dream honeymoon.
Whatever style of holiday you are looking for – from pampering in a five-star resort to a private sailing trip to backpacking through famous gorges and learning to scuba-dive, Crete has the perfect honeymoon experience for you.
2. You don't have to break the bank to holiday in Crete
Crete has accommodations of every description, to suit your budget and your taste.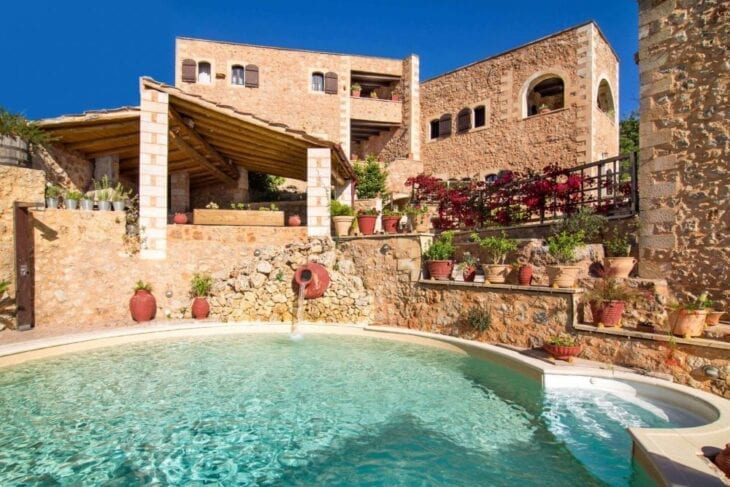 Groups of friends, large families, and even smaller groups or just couples may enjoy the privacy and flexibility that a private villa affords. A traditional villa with local character gives your holiday a memorable touch.
If, on the other hand, you would like to let someone else take care of the breakfast and the beach towels and everything else, then you may want to choose a resort. There are some wonderful family-friendly resorts on Crete.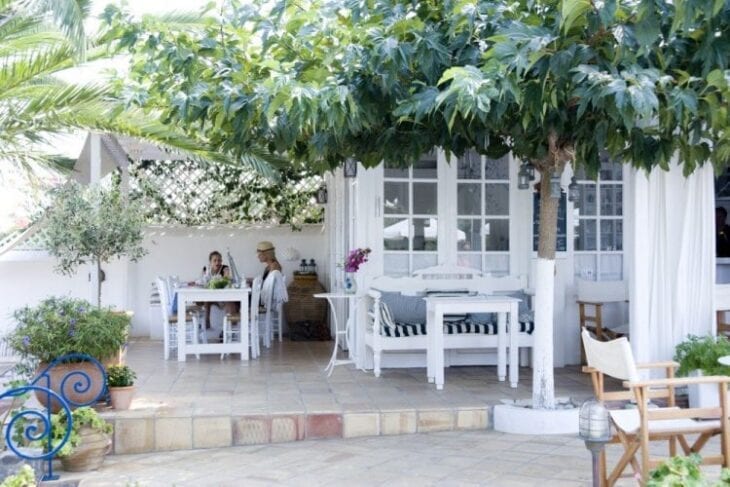 Maybe you're looking for peace and quiet, away from kids. In that case, you may be interestedfchillllllllll in the relaxed sophistication that adults-only boutique accommodations can offer.
Crete also has many extraordinary luxury hotels. You can find stylish accommodations for every taste in these properties, many in historic buildings, for a unique and special experience.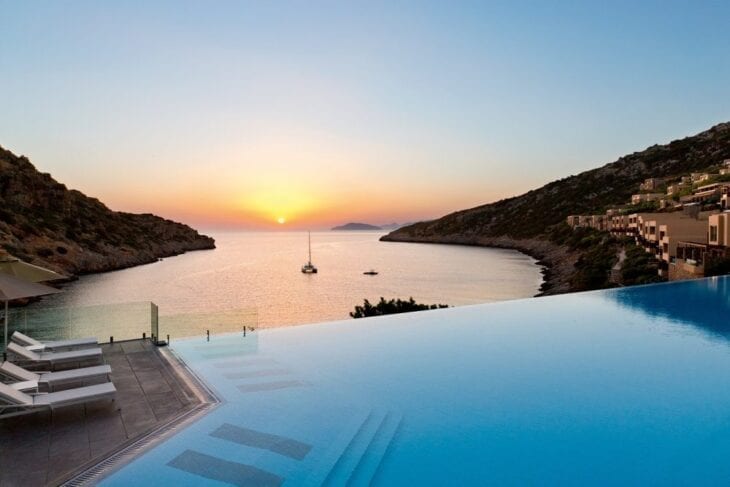 Crete is a year-round destination. If you can come in outside of the high season, you may find accommodations of every type at more attractive rates.
3. Raki is the answer to everything, really!
Raki is a wonderful drink. Clear and pure, it is the distilled spirits of marc- the skins and seeds leftover from making wine. You can taste the grape in it and it's wonderful.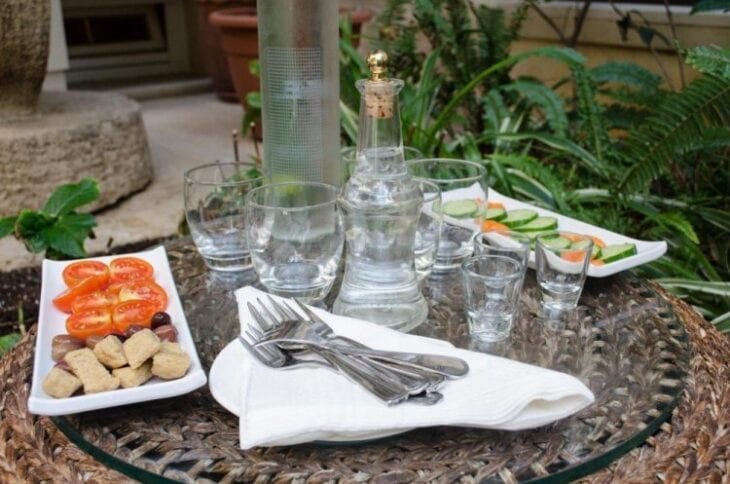 This is not an after-dinner drink. It is a drink for every occasion. Cretans drink raki with food, too – it cleanses the palate.
Raki really is the answer to everything: you drink it to celebrate, and you drink it when you're sad, to forget. Raki is at the heart of every good conversation, every festival and dance. Truly the spirit of Crete.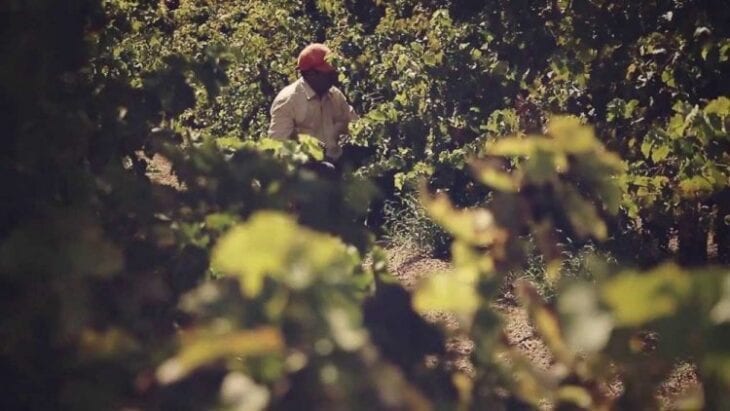 If distilled spirits are not to your taste, then you may enjoy the excellent local wines. Renowned wineries in Crete cultivate international grape varieties but also indigenous Cretan grapes, for extraordinary wines that express the land and culture.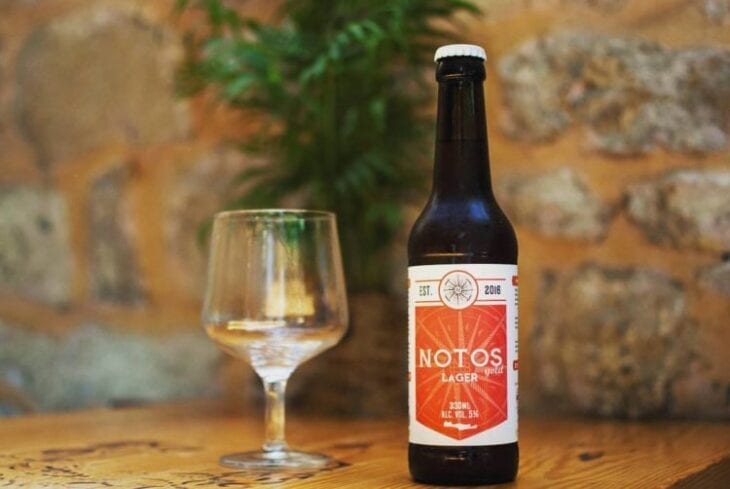 As elsewhere in Greece, there is an interest also in craft beers. Local breweries are making Cretan beers of character to quench your thirst and excite your palate.
4. Crete is a 365 Day Destination
Crete has astonishingly beautiful nature, and a great variety of terrain. As Greece's southernmost island, Crete is blessed with mild winters, an early spring, and a long and balmy autumn. This really is a 365 day destination. Moreover, in the off season you can have a more intimate experience of the island, without all the crowds.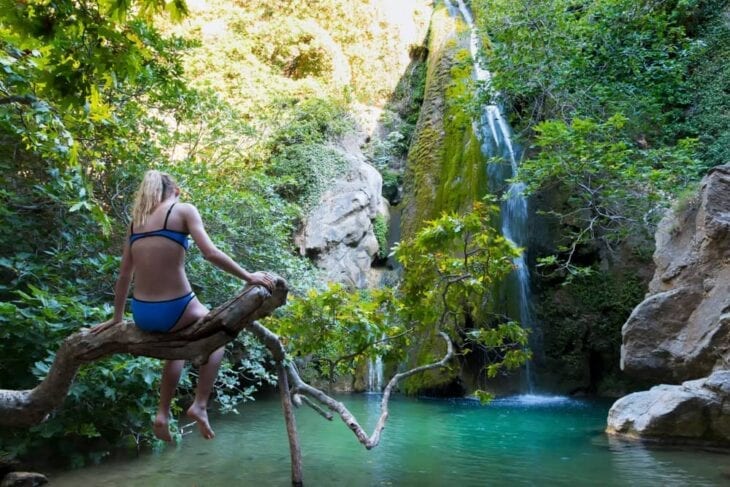 In the cooler months, enjoy Crete's natural beauty. The island is lush with greenery and the streams are flowing in winter, making this a great time to come for a hiking trip and experience the famous Samaria Gorge, among many other great routes.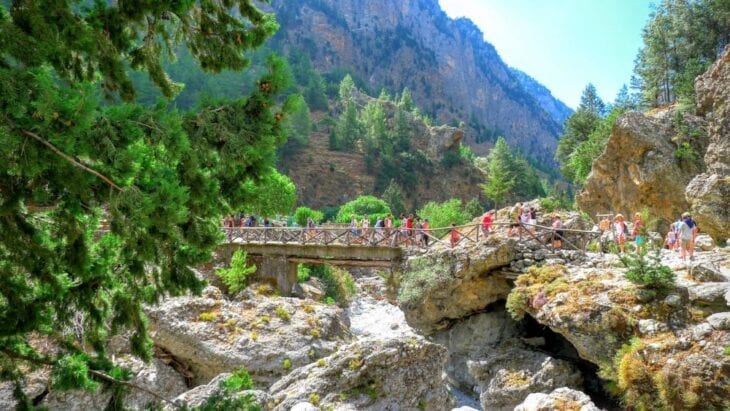 Did you know that Crete is an excellent destination for caving? Speleologists will love exploring the caves of Crete. And so will amateur archeologists and history buffs- the caves of Crete have been used for shelter and for worship for millennia. These are the places of Gods and heroes: one sheltered the infant Zeus, others played a role in more recent history, like during the revolution against the Ottomans.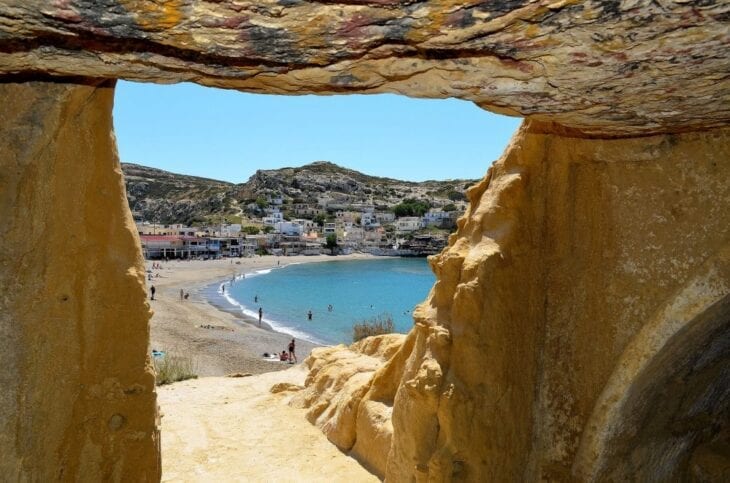 Birds love Crete. It's a perfect spot for them to rest during their migrations. If the birds love it, then so will the ornithologists. There are many excellent birdwatching spots in Crete.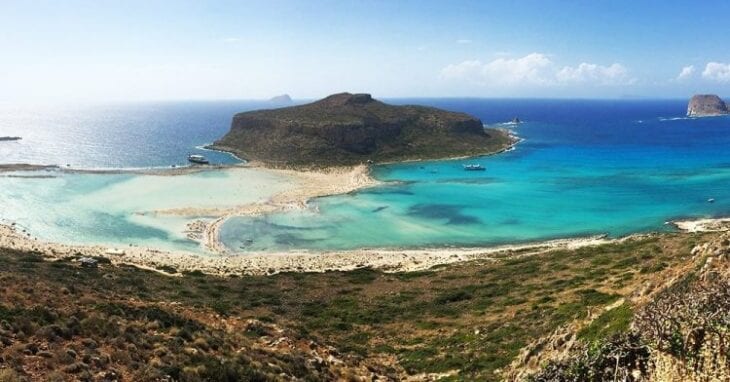 Of course, the many fabulous beaches are the biggest draw on Crete. There are beaches for every taste- rugged and remote, deluxe and fully serviced. Calm and sandy, or windy and great for watersports. There are plenty of exotic beaches on the island. Come in the off season for your own private taste of paradise.
5. You need a lifetime to discover Crete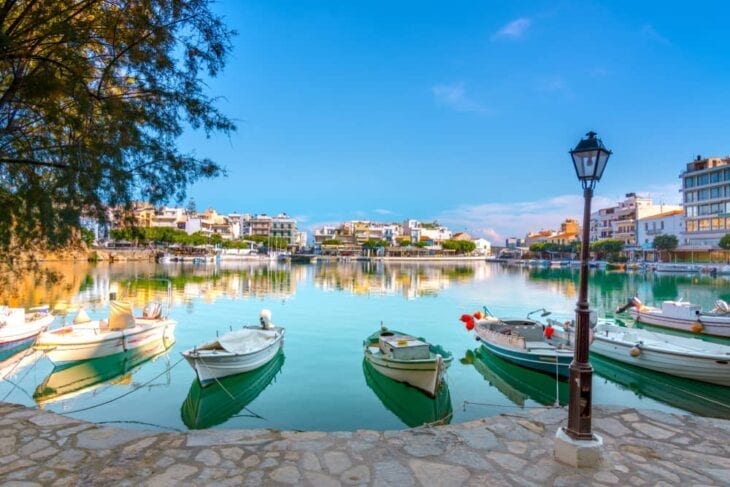 This is a big island – 260 km long, and 56 km wide at its widest point. But it's not just its size that takes time. It's the tremendous variety of experiences that the terrain offers. There are rugged mountains, gorges, lush plains, and long coastal routes. The main towns and most popular areas offer much to the visitor.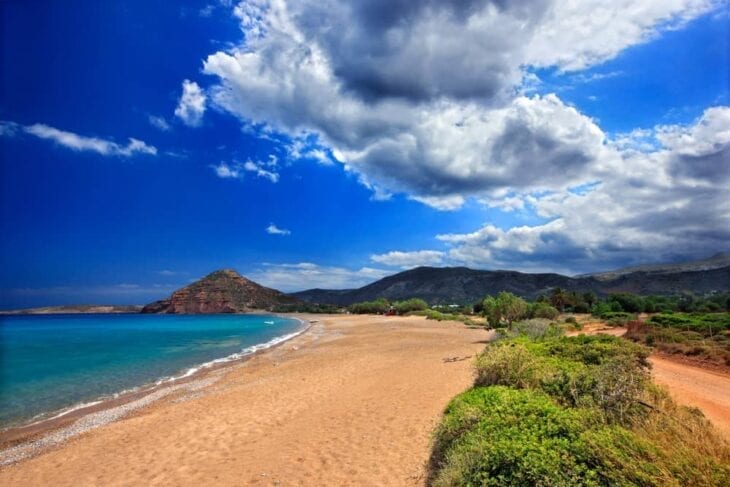 But the true explorer is rewarded with remote beaches, astonishing unspoiled landscapes, and breathtaking views. There is always something new to discover in Crete, no matter how many times you visit. This is an island made for exploring by car, and the drives are as gorgeous as the destinations themselves.
6. Crete doesn't just have one beautiful village, but hundreds.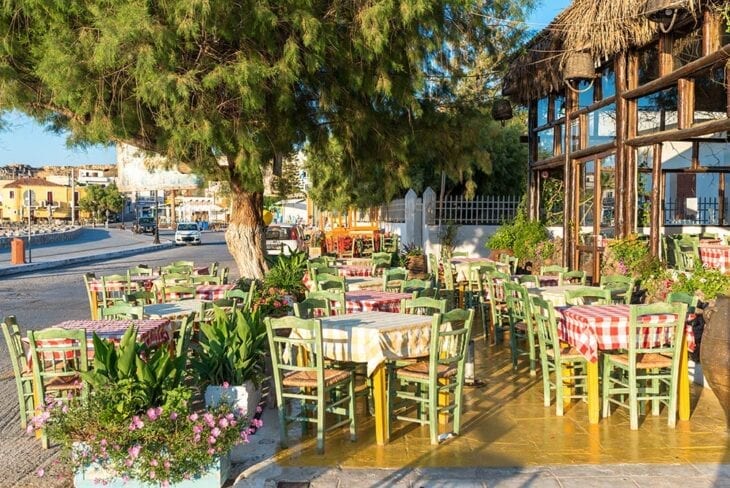 You will find the true Crete in its villages. Each has its own character: there are picturesque fishing villages, rugged mountain villages, and shaded villages in Crete's lush plains.
Each village also has its own history and heritage. For instance, did you know that the great painter of the Spanish renaissance was actually Cretan? You can visit Fodele, the village of El Greco's birthplace, where there is an El Greco Museum.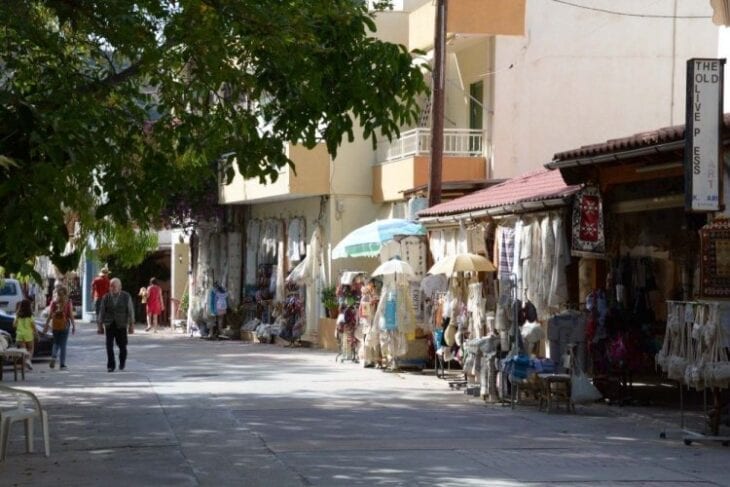 Other villages are famous for music. You could visit Anogia, a village of proud history and excellent musicianship, birthplace of legendary lyra players.
To get the truest experience of the music of Crete, and the strong culture of Cretan village life, you can visit a traditional Cretan village festival — a panigiri. This is a fantastic way to get an authentic taste of the lively culture of Crete.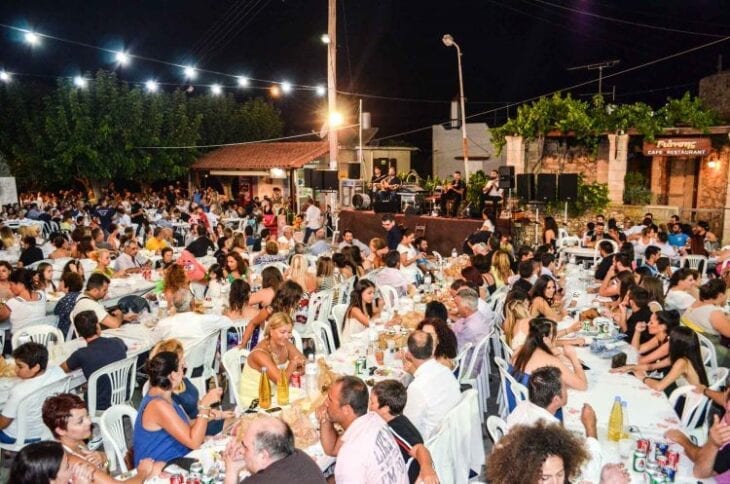 Practical information about Crete
How to get to Crete:
By Air:
Crete has two International Airports – one in Heraklion and one in Chania. They are served throughout the year and in the summer there are direct flights from many international destinations. There are several daily flights connecting the capital of Greece, Athens with Crete and the flight time is approximately 45 minutes.
There is also a much smaller airport in Sitia, in the east of Crete.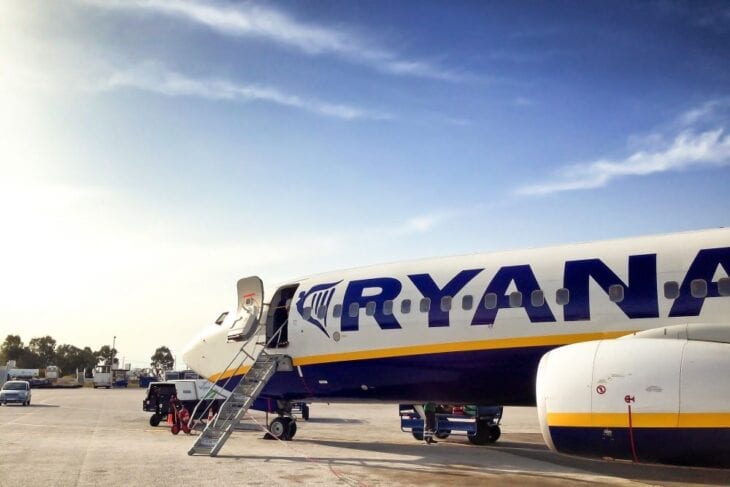 By Sea:
There is excellent ferry service connecting Crete with Piraeus and other destinations. Several websites like ferriesingreece.com and Go ferry can help you arrange your trip. Check also our guide about ferries in Crete.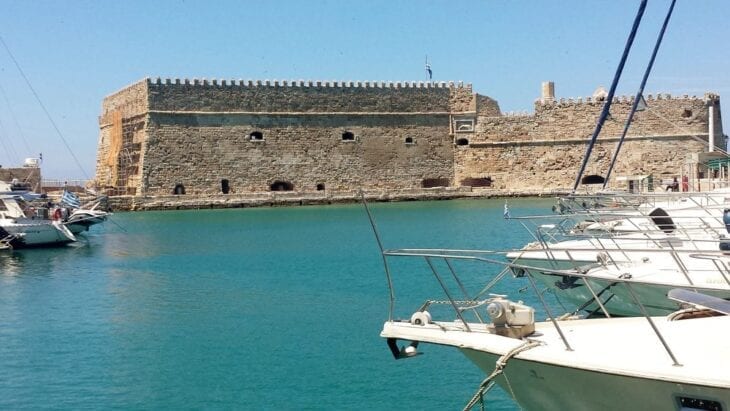 How to get around in Crete
Crete is great for exploring by car, with drives as beautiful and interesting as the destinations!
In case you are traveling by car check out our useful articles on where to park in Heraklion and Chania.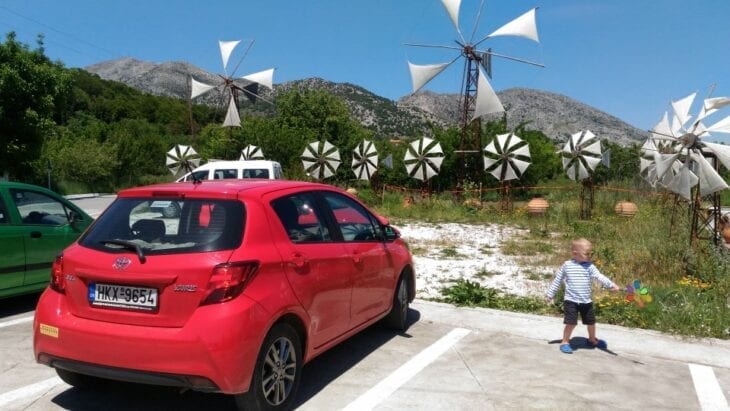 There is also reliable public bus service – called KTEL – to get you from city to city. You can find complete schedule information here.
The best time of the year to visit Crete
Crete is a fantastic year-round destination. The temperate climate makes for gorgeous summers and mild winters. Spring comes early and fall lingers, and the heartier among the locals enjoy at least six months of swimming.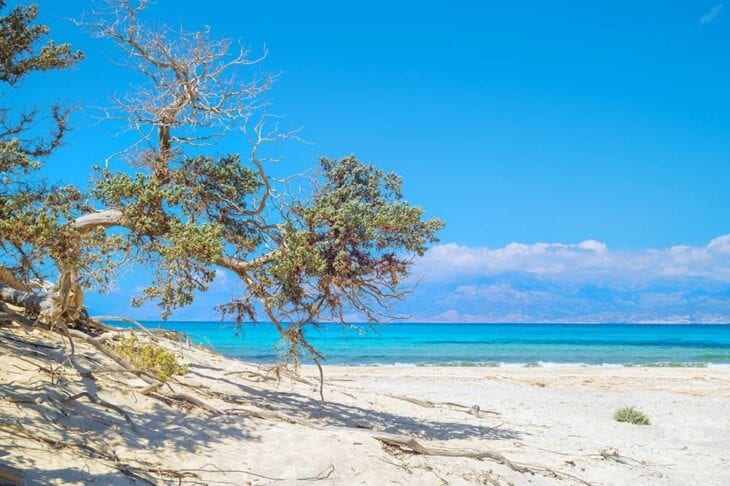 There are also plenty of operating year-round activities, like hiking, caving, and of course just getting a true taste of local culture without the crowds.
What to pack for a holiday in Crete
This is an island made for activities, so you will want comfortable footwear. Even in the cities, expect some picturesque cobblestones instead of smooth concrete sometimes.
Even in summer, breezes can cool the evenings so you'll want some long-sleeved garments and a light jacket or sweater. If you drive up into the mountains – and we hope that you will because they're fantastic (!) – you can even expect crisp temperatures on a summer night.
If you plan on visiting churches and monasteries, please note that many expect modest attire- arms and knees should be covered. A wide scarf can serve as a shawl or makeshift skirt.
The island sun is glorious and bright. A hat, high-quality sunglasses, and sunscreen are an absolute must.
No matter what the season, bring your bathing suit – you never know when a balmy day may hit in November or February!
You may want something casual but elegant for an evening out.
Money
The currency on Crete is the Euro. There are ATMs everywhere, but the ones that belong to a local bank will probably give you the best rates. POS machines are widely used in Greece also. Check out our post on the most Frequently Asked Questions.
Internet:
There is good internet connection at hotels and cafes and also some municipal spots. In some remote mountainous areas you may for short periods be without a signal. The local mobile companies available in Greece are Vodafone, Cosmote and Wind.
Further Information:
For more detailed practical information about the places you plan to visit, the municipalities have useful sites. For Chania, check here, for Rethymnon, here, for Heraklion, check here, and for Agios Nikolaos, here.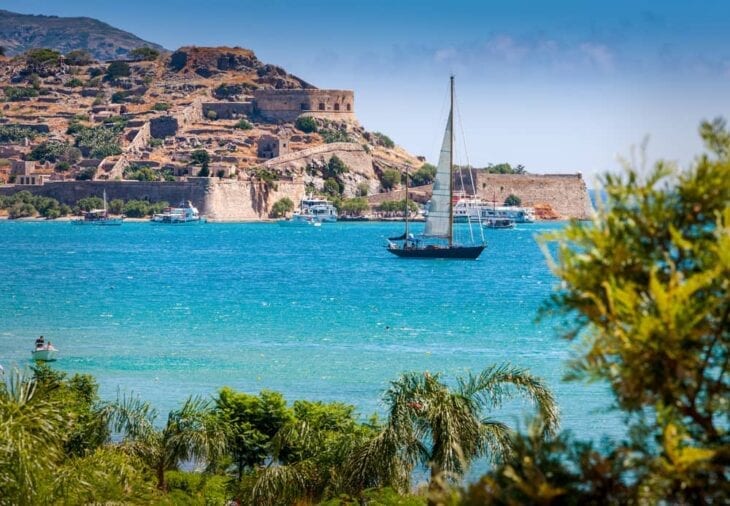 These six reasons for choosing Crete the destination for your next holiday are just a start. The island is rich in culture and nature, history and gastronomy- not to mention those amazing beaches (like Balos or Elafonissi). Find out more about this terrific destination and start planning your own ideal holiday.
We look forward to welcoming you to Crete!