The Mesona Gorge is a natural canyon situated in north Ierapetra, east of Kavoussi, in between Sitia and Agios, soon after the church of Agia Kyriaki. It is a minor canyon with a length of up to 4 kilometers that connects the plateau Thripti to the region Kavoussi. The gorge is navigable even though the canyon is tiny. It requires some rope climbing and some walking. The canyon's morphology drastically changes in the last section of the trek, with narrow and towering cliffs. There is very little water in the winter. Moreover, it does not need fitness to cross the canyon, and trekkers are able to stroll along the gorge's edges. A cement aqueduct on the west side has sculpted the route and shown the way.
It takes around an hour to get through the gorge. The mountainous topography, picturesque paths, and clear streams make Mesona Gorge a popular place for hikers and other outdoor enthusiasts to spend time. Birds, reptiles, and rare plant species abound in the region, contributing to its notoriety. The area's rich cultural and historical history, including ancient ruins, monasteries, and medieval villages, are able to be enjoyed by visitors on foot or by bike as they explore the area. On the other hand, Minoans and other ancient civilizations occupied Mesona Gorge in Crete. The valley was a major trading route between the island's north and south. Mesona Gorge now draws tourists from across the globe to see its beautiful scenery and rich culture. The Greek government manages the park to preserve its natural beauty and biodiversity. Furthermore, the ideal mode of transportation to choose while visiting Crete's Mesona Gorge is going to depend on the traveler's tastes and the kinds of activities they want to engage in there. A few options to consider are hiking, bicycle, car, or taxi. There are developed pathways that provide beautiful views of the surroundings and let visitors walk throughout the region. They are able to bring a bicycle and explore the area on two wheels. It is a great option if you desire to see more of the area and have a bit of exercise. Additionally, a car is a fantastic mode of transportation if wanting to go to the gorge and then explore the surrounding region. It allows one to go at their own speed and stop anywhere they choose. Roads in the area are often narrow and twisting, so visitors must come prepared with a strong sense of direction and experience driving in mountainous regions. Car Rental Crete is a popular and easy way for tourists to go across the island and see sights including Mesona Gorge at their own speed. Those looking to hire a car in Crete are able to choose from a wide selection of small cars, SUVs, and minivans from a number of different providers.
What is the history of Mesona Gorge?
Mesona is a cultural and historical area in the middle of the Greek island of Crete. The area includes the breathtaking Mesona Gorge, a natural canyon frequented by hikers, campers, and tourists. Ancient ruins, monasteries, and rural villages contribute to the area's renown as a cultural treasure trove. The Minoan, Venetian, and Ottoman cultures all coexisted, creating a distinctive fusion that was able to be seen in the buildings, customs, and cuisine. Moreover, Mesona Gorge in Crete has a long history, dating back to prehistoric times when the region was inhabited by Minoans and other ancient civilizations. The valley was utilized as a strategic conduit linking the island's northern and southern regions, and it was regarded as a vital place for trade and commerce. The location was exploited for military reasons throughout the ages, with different fortresses and castles erected along the gorge's cliffs. The gorge became a location of resistance for the local inhabitants during the Ottoman rule of Crete, as they exploited the tight and steep terrain to their advantage in clashes against the invading army. Mesona Gorge is becoming a renowned tourist attraction, drawing travelers from all over the globe to enjoy its breathtaking landscapes and rich cultural legacy. The region is now designated as a natural park by the Greek government and is carefully maintained to preserve its natural beauty and biodiversity.
What is the archaeology of Mesona Gorge?
Mesona Gorge is teeming with historical sites and cultural artifacts on the island of Crete. It served as a crucial strategic route between the island's northern and southern regions in ancient times. The Minoans, Byzantines, Venetians, and Ottomans were among the several civilizations that occupied the area and left their marks there. The gorge was the location of several towns, tombs, and shrines honoring the goddess Dikte during the Minoan era, which is from 2600 to 1100 BC. The surrounding architecture, ceramics, and textiles still reflect the impact of the Minoans, who were proficient in metallurgy, pottery, and weaving. The Mesona Gorge served as a key route and was defended to fight off Ottoman invaders during the Venetian control of Crete. The Castello del Moro and the Castello di Spinalonga are two of the defenses the Venetians constructed; they have been beautifully maintained and are able to be seen today. The region is home to a number of important archaeological sites, including the Ancient City of Lissos, The Monastery of Odigitria, The Venetian Castle of Frangokastello, the Roman Aqueduct, Minoan ruins, Byzantine monasteries, and Venetian fortifications. These archaeological sites are significant sources of knowledge on the history and culture of Crete, and they provide insight into the numerous civilizations that have occupied the island throughout the millennia. Furthermore, numerous artifacts, including pottery, ceramics, sculptures, coins, and tools, have been discovered in the Mesona Gorge in Crete. These artifacts provide light on the numerous cultures that have occupied the region throughout history. A Minoan shrine excavated in the town of Axos is one of the most important findings in the Mesona Gorge. The temple is thought to have been devoted to the goddess Dikte and has many well-preserved paintings, pottery, and stone sculptures. Additionally, the Monastery of Panagia Myrtidiotissa, located in the Mesona Gorge, is believed to have been constructed on the site of an old Minoan sanctuary. The monastery houses a significant collection of Byzantine antiquities, including paintings, icons, and manuscripts. These items are now kept in museums and collections around Crete and Greece, where they are accessible to the public.
What are the myths about the Mesona Gorge?
Listed below are the myths about the Mesona Gorge.
Home to an ancient temple: One common legend is that it previously housed an ancient temple devoted to Zeus or Poseidon. Worshippers gather in Mesona Gorge instead for their worship rites when worshippers were denied entry to certain deities' temples owing to religious persecution, since the gorge was considered hallowed land by certain people at the time.
Hercules visited Mesona Gorge: Another version has it that Hercules visited Mesona Gorge during Hercules' twelve labors while looking for Cerberus' lair nearby in order to accomplish the mission from King Eurystheus.
Snakes lived near the cliffs: Another legend claims that a huge snake, capable of swallowing entire sheep, formerly roamed the area around these cliffs. Locals claim to have seen the snake firsthand.
How was Mesona Gorge formed?
Mesona Gorge in Crete is a breathtaking natural marvel built over millions of years. It is a magnificent canyon with high cliffs rising up to 300 meters and spanning a width of 4 kilometers. The Aposelemis River, which runs from east to west through the gorge, formed it. The strong river built up stunning scenery throughout time as its waters poured down from the hills towards the sea. The power of water, along with wind and rain erosion, progressively wore away at rocks, generating deep cracks in them until these gaps grew wide enough for passage through them, resulting in Mesona Gorge. The formation process is still ongoing today, with sedimentary layers being transported downstream and tributaries joining forces here and there, lending their own energy to molding unusual landscapes further each year. Travelers come to appreciate the stunning vistas while participating in sports like rafting or canyoning into its depths. Moreover, Crete's Mesona Gorge has fascinated scientists for ages. The unusual geological feature on the southern Mediterranean coast has stunning cliffs and caves that draw tourists from across the globe. It has drawn the world's top geologists and archaeologists to study its history and creation. Geologists research Mesona Gorge because they investigate how canyons originate through plate tectonics and erosion. Geologists use radiometric dating to establish when Mesona Gorge rocks were produced or affected by climate change or other causes. These specialists use satellite photography to better comprehend the region and any possible threats from neighboring rivers or streams. Archaeologists study Mesona Gorge because Minoan settlements were found nearby (3000-1400 BCE). These scholars collaborate with local historians and cultural organizations like museums to obtain items from places around the canyon that illuminates its ancient occupants' lives and beliefs before modern civilization arrived many millennia ago. These experts intend to solve several long-standing puzzles about why ancient Cretans lived here instead of elsewhere by integrating their results from both archaeological excavation and geological assessments within Mesona's walls.
How is the Mesona Gorge preserved?
Mesona Gorge is a breathtaking natural beauty that has been preserved for ages. The gorge, which spans from the White Mountains to the Libyan Sea, has been an essential element of Cretan culture since ancient times. Several actions have been made by both local government and environmental organizations to guarantee its preservation and safeguard its beauty. The access to areas of the gorge is limited so that no animals or plants living inside it are harmed or disturbed; it serves to decrease the human effect on such an important area of environmental protection. Furthermore, professionals conduct frequent inspections to check water quality levels as well as examine any possible threats caused by people approaching particular regions inside the canyon itself. Finally, educational initiatives have been implemented, with locals being taught about how they are able to help preserve the unique landscape for future generations without further damaging it themselves through activities such as overgrazing livestock or other unsustainable practices such as illegal logging, among others. However, many countries have laws and regulations in place to ensure the protection of geological features and other natural monuments. Additionally, the Greek National Parks Law, the Greek Environmental Law, and the European Union's Natura 2000 network of protected areas are just a few of the laws and regulations in place to safeguard Greece's natural and cultural treasures. Resolutions to conserve the Mesona Gorge in Crete may include various steps aimed at safeguarding the environment, maintaining the cultural legacy, and assuring the area's sustainable usage. Some measures are limiting visitor access, erosion control, conservation education, environmental monitoring, and sustainable development.
How does the Mesona Gorge map look?
The image below shows the map of Mesona Gorge.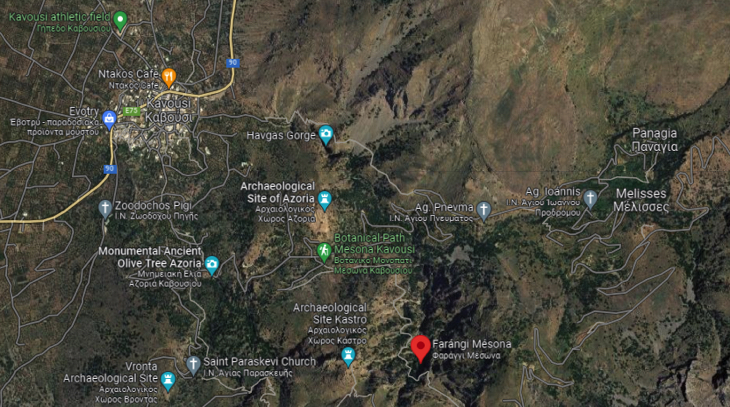 What are the hiking routes in Mesona Gorge?
The main route in Mesona is the Kavoussi Village. Mesona Gorge is on the east side of Kavoussi Village and it is the extension of the Havga Gorge to the southeast, towards Mount Thripti. The route from Kavoussi village, via Havgas, and in parallel to Mesonas is a well-trodden hiking route. It is 2 kilometers long and has a 450 meters variation in elevation from start to finish. Another starting point going to Mesona Gorge is Thripti. Hiking from the Plateau of Thripti to the Mesona Gorge in Crete, Greece is doable. The Thripti Plateau is situated near the Mesona Gorge and serves as a popular starting point for various hiking paths in the region, including the Samaria Gorge and the Imbros Gorge. The trip from Thripti Plateau to Mesona Gorge is difficult, and it is best suited for experienced hikers who are physically fit and prepared for the path conditions.
How long is the hike to Mesona Gorge?
Mesona Gorge, situated in Crete, is a renowned hiking and adventure area. The gorge itself is almost 3 miles long and offers breathtaking views of the surrounding region. It is regarded as one of the most difficult walks on the island due to its high topography and rocky roads. The hike to Mesona Gorge begins at an elevation of 1,100 feet above sea level near Omalos village in Western Crete. It then takes a meandering journey up into the highlands before reaching its top at 2,400 feet above sea level at Mesonas Village. The entire hike takes roughly four hours depending on one's pace; however, there are plenty of rest stops along the way where one is able to take breaks or explore some side trails if desired. Moreover, there are two possible starting points for hiking Mesona Gorge, which are Kavoussi Village and Thripti Plateau. Mesona Gorge runs about 10 kilometers from Kavoussi Village to the seashore at Agia Roumeli. It is a breathtaking sight with its sheer cliffs and deep ravines that drop hundreds of feet into the Mediterranean Sea below. There are no direct highways linking Mesona Gorge in Crete to Kavoussi Village, thus the distance is estimated by vehicle or boat depending on which route to pick. A combination of a road drive via winding mountain roads followed by a brief ferry ride across the sea would be the shortest method to get between these two destinations, taking around three hours total time including pauses for food or rest breaks along the route if preferred. On the other hand, Mesona Gorge and Thripti Plateau are approximately 150 miles apart. Thripti Plateau is located around 200 meters above sea level, immediately east of Mesona Gorge; it is one of Europe's highest plateaus, with its own distinct environment comprised mostly of orchards and olive groves, as well as a few tiny towns spread throughout its great width.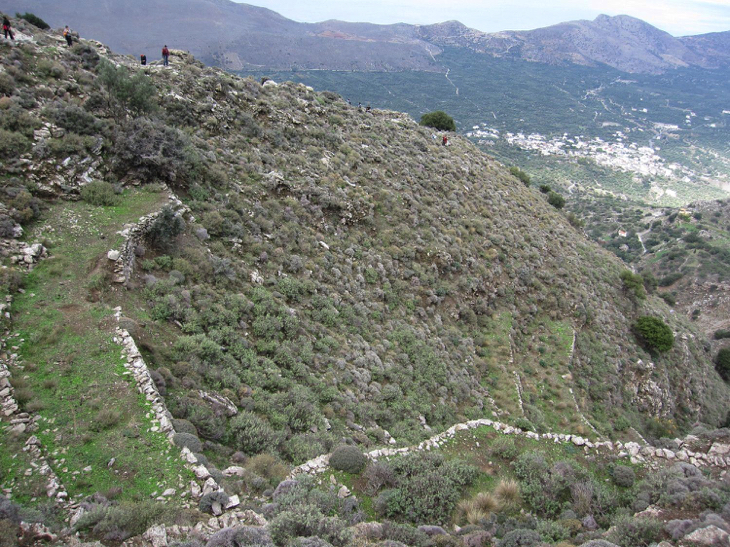 Do you need a guide to hike the Mesona Gorge?
No, it is not necessary to have a guide to hiking the Mesona Gorge because it is easy to follow, and the path is well-defined. Hiking the Mesona Gorge with a guide is optional, but highly recommended due to the wealth of knowledge they are able to impart about the area's fascinating history, topography, and natural wonders. A guide aids with navigation and safety. However, hiking is difficult and requires crossing tough terrain, so it is necessary to be prepared and acquainted with the circumstances before starting out. A good map, appropriate equipment, and knowledge of the path and local weather conditions contribute to a safe and pleasurable hiking trip. Ultimately, hiring a guide is a personal choice based on aspects such as expertise, comfort level, and hiking objectives. It is suggested to have a solid knowledge of the terrain and hiking conditions before trying the trip, as well as the right hiking clothing and supplies.
What are the risks in hiking Mesona Gorge?
There are several restrictions on hiking the Mesona Gorge. Certain places inside the gorge need permission for admission and have limited access for reasons of preservation and safety and path areas are closed due to severe weather or for conservation concerns; thus, it is essential to check for closures prior to the hike. Additionally, access hours are restricted, and the gorge is shut early in the evening, therefore it is vital to prepare properly. There are limits on the number of persons permitted on the route at once, so it is crucial to verify ahead of time and make appropriate preparations. Finally, there are environmental limitations in place to safeguard the local environment and animals, such as prohibitions prohibiting littering and disturbing wildlife. On the other hand, there are difficulties and risks in hiking Mesona Gorge. First, the terrain is steep and rocky, with small trails and shaky footing in certain spots, and it is possible to get lost or confused due to the trail's difficult terrain and little signage. It is easy to get confused and lost on the trail, making navigating challenging due to inadequate path markings and harsh terrain. Second, weather is unpredictable, with rapid fluctuations in temperature and conditions, especially during the summer months. Third, dehydration is a regular problem, particularly in hot weather, therefore it is essential to pack plenty of water and drink often. Fourth, hikers have the chance to meet wildlife including snakes, insects, and other creatures. Fifth, medical services are difficult to access and located in remote areas in the case of an accident or other emergency. Sixth, hiking in the gorge is physically challenging, requiring a high degree of fitness and endurance. Lastly, the path reaches high heights, which provides challenges for hikers susceptible to altitude sickness.
When is the best time to visit Mesona Gorge?
The best time to visit the Mesona Gorge is during the spring, which is from April to June, and fall, which is from September to November, when the weather is moderate and the landscape is at its peak. Temperatures are ideal for trekking throughout these seasons, and the environment is rich and vivid. The summer months of July and August are quite hot with high temperatures, which is able to make trekking more difficult. The route is blocked owing to snow and ice in certain areas throughout the winter, which is from December to March, which is chilly and rainy. Moreover, Mesona Gorge has a climate that fluctuates with the seasons and the weather. Crete, where Mesona Gorge is situated, has hot, dry summers and moderate, rainy winters typical of the Mediterranean region. It becomes quite hot and dry during the summer months, with temperatures in the upper 80s and 90s. Colder temperatures and possible precipitation characterize the winter season. However, the canyon's altitude and shade help keep the gorge far cooler than the surrounding landscape. The cliffs offer shelter and shield the gorge from the wind, giving it a much more agreeable environment even at the height of summer. It is a good idea to verify the local weather and trail restrictions before scheduling a trip to the Mesona Gorge. Be ready with the right clothing, supplies, and a well-thought-out strategy at all times of the year.
What are the things to bring when visiting Mesona Gorge?
Listed below are the things to bring when visiting Mesona Gorge.
Comfortable clothing and footwear: Clothing and footwear that is comfortable to trek are necessary since the Mesona Gorge trail is difficult and demands the right equipment. It is imperative that one must dress comfortably and use hiking boots or sturdy sneakers.
Water bottle: It is essential to drink enough water throughout the day because the climb is such a physically taxing sport. Bring a water bottle that is able to be refilled to cut down on waste and save some money.
Sunscreen and a hat: Bring some sun protection, since the trail takes into a rocky canyon with very little cover. Put on a hat and use sunscreen with a high UV protection factor to keep the sun off the skin.
Snacks: It is beneficial to have a few small snacks, such as energy bars or trail mix if wanting to maintain one's energy levels while hiking,
Camera: Bring a camera, since the Mesona Gorge is a stunning location with great vistas that are ideal for capturing pictures. Bring a camera so that the memories are preserved.
Map or GPS device: A map or a GPS device is recommended for use on the path since it is challenging to traverse.
Trash bags: Bring a trash bag to Mesona Gorge to properly dispose of any garbage, which helps maintain the natural beauty of the area.
First-aid kit: Having a first-aid kit on hand, even if it is only a tiny one, is a smart idea in case of getting hurt or cutting oneself.
Headlamp or flashlight: The trek takes longer than anticipated, therefore it is essential to have a source of light in case one has to continue in the dark.
What are the nearby attractions in Mesona Gorge?
Listed below are nearby attractions in Mesona Gorge.
Samaria Gorge: Samaria Gorge, a National Park in the southwestern portion of the Greek island of Crete, is a popular tourist attraction due to its stunning scenery and strenuous hiking trails. Nearby Mesona Gorge provides stunning vistas and chances for outdoor sports. The Samaria Gorge and the Mesona Gorge in Crete are apart by around 40 kilometers. The actual distance is able to change depending on the precise beginning and finishing sites. The trip is able to take an hour or so to accomplish by car.

Lasithi Plateau: Lasithi Plateau is a high-altitude plateau in the eastern portion of the Greek island of Crete near the Mesona Gorge. It is famous for its undulating hills, lush valleys, and breathtaking views of the Aegean Sea. The plateau is a popular location for travelers to Crete who want to see the island's natural beauty and cultural diversity. The plateau is home to a number of tiny settlements and is a significant agricultural hub, producing olives, grapes, and vegetables, among others.
Dikteon Cave: Dikteon Cave, located near Mesona Gorge on the Greek island of Crete, is a renowned tourist site. It is situated on the slopes of Mount Dikti, with access from either side of the mountain. The cave was said to be the birthplace of Zeus, the ruler of the gods in Greek mythology. It has led to the cave being revered for a long time as a holy location, and throughout its history, it has been the focus of several religious rites and offerings. The Dikteon Cave is only accessible by foot and is situated in a remote and steep part of the Lasithi Plateau.
Agios Nikolaos: It is one of the main cities in Lasithi prefecture and a popular tourist destination due to its beautiful beaches, clean seas, and lively nightlife. Lake Voulismeni, flanked by cafés, restaurants, and bars, is a popular area for travelers to experience local food and nightlife in Agios Nikolaos. The town's Archaeological Museum of Agios Nikolaos, Folklore Museum, and churches provide tourists with an insight into the region's rich history and culture.
Elounda Beach: Elounda Beach in Greece is a beautiful beach that is conveniently positioned close to Mesona Gorge. Guests flock to the beach because of the stunning scenery and the pristine seas that surround it. Two different coves, separated by a tiny rocky outcrop, make up the beach itself and provide plenty of opportunity for exploration. Elounda Beach is a popular destination in Crete because of the abundance of water sports and land-based activities.
Spinalonga Island: Spinalonga in Greece, next to Mesona Gorge, is an interesting and wonderful travel destination. There have been people living on the island since the 16th century, when it was first used as a stronghold to defend the city of Elounda from attack by pirates. Spinalonga Island is visited by archaeologists and tourists alike due to its fascinating past and breathtaking scenery. The island itself is mostly rocky, however, there are some green areas here and there.

What is the contribution of Mesona Gorge in the tourism of Crete?
Tourism is a major contributor to the local economy of Crete, and the Mesona Gorge plays a significant role in the industry. Mesona Gorge, on the Greek island of Crete, is often regarded as among the most picturesque canyons in the world. The gorge is well-known for its breathtaking natural features, such as its high cliffs, rich flora, lush vegetation, dramatic scenery and rich cultural heritage, and pure rivers. Mesona Gorge is a popular tourist destination due to its stunning scenery and the abundance of chances for water sports and other outdoor pursuits. Trails for walking, riding a bike, or even riding a horse or an off-road motorcycle are just some of the ways tourists are able to experience the magnificent region. The gorge provides several picture ops at different locations. Additionally, travelers from all over the globe go to the island to marvel at the gorge and learn about its illustrious history and culture. Hotels, apartments, and villas are all available in the region around the Mesona Gorge, bringing in more money for the area's economy.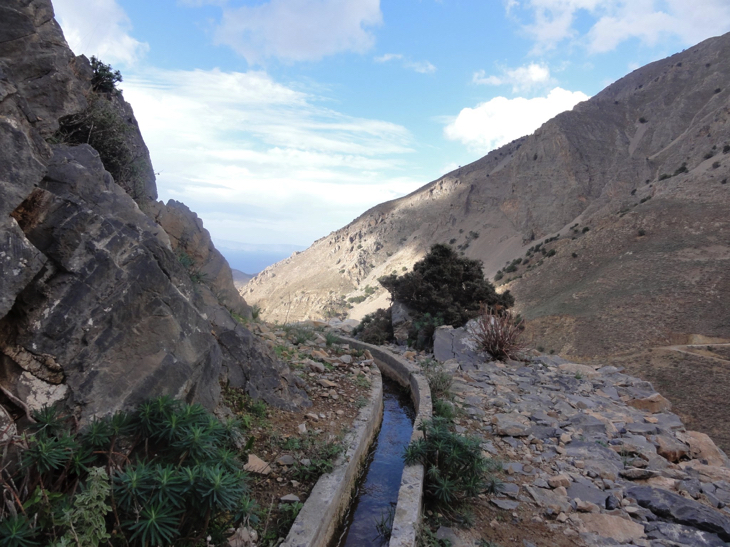 Can you rent a car going to Mesona Gorge?
Yes, anyone can rent a car to go to Mesona Gorge. The Mesona Gorge, situated in the island's southwest, is easily accessible with a rented automobile. There is a myriad of Crete car rental agencies to choose from. These car rental companies, both national and international, provide a wide selection of cars to meet the demands of renters on the island. It is wise to reserve a rental vehicle in advance, particularly during the busiest times of the year for tourists. Be careful to read the fine print when renting a car in Crete, since there are extra costs associated with things like picking up and dropping off the vehicle at a separate location or being under a certain age. Moreover, the Mesona Gorge and its neighboring beaches, towns, and other attractions are more accessible by automobile.
What are the factors to consider before renting a car in Crete?
Listed below are the factors to consider before renting a car in Crete.
Insurance: Crete car rental includes Collision Damage Waiver insurance, and a credit or debit card driver is needed as a guarantee. A passenger is protected against the expense of damage when hiring a vehicle.
Driver's age: The legal age for a vehicle rental driver in Crete is 21 years old. A valid driver's license for at least 12 months is necessary.
Driver's gender: Both male and female drivers car drive in Crete without any restrictions.
Car type: Opting for a smaller car is best when driving in Crete. The main reason is that Greek roads are narrow. There are noticeably smaller cars on the streets too. However, there are other factors to consider and help How to Choose the Right Car to Rent in Crete. There are activities in Crete, such as off-road exploration, in which Four-Wheel Drive (4WD) is needed. 4WD is known for more rugged terrain and typically consists of low and high options.
Documents required for renting a car: Most people think the only necessary document for renting a car is a driving license. However, a credit or debit card with the driver's name must be provided, including a passport or an national ID card.
How much does a car rental in Crete cost?
The cost of renting a car in Crete varies according to the destination, passenger count, itinerary, car model, and duration of the rental. The standard rate of Crete Car Rental is around €30 to €40 per day. It is more probable that a day trip or a night journey is going to be less costly. The standard cost of renting a car for a week is €250, while for the weekend, the standard rate is around €78. Affordable car rentals in Crete vary depending on the car type. Location and travel plans affect the price. For example, some rental companies charge extra if the car is picked up or dropped off at a different location or if it is driven to a remote area. Another important factor is the type of car. Luxury or high-end cars cost more than economy or small cars. The number of people changes the price, since some rental companies charge extra for extra drivers or larger groups.
Is overnight car rental in Crete allowed?
Yes, overnight car rental in Crete is allowed. The rental times of most car providers in Crete are able to be adjusted to suit one's needs. The duration of a rental day is measured in 24-hour increments. Cars must be returned on time for the renter to avoid late fees. There are a number of automobile rental agencies on the island of Crete, and interested customers learn the fundamentals of their services by visiting their respective websites.
Does renting a car provide you with the leisure you seek when traveling?
Yes, renting a car gives travelers the leisure they seek when traveling. The convenience that renting a car offers is only one of its many benefits. An individual is able to maximize their vacation without adhering to a strict timetable by renting a vehicle. Travelers enjoy the pleasure of solitude when hiring a vehicle. They are not required to travel with the throng, as is the case with most tourist buses. Renting a car enables travelers to access inaccessible locations.
What are the nearest traveler's inn to Mesona Gorge?
Listed below are the nearest traveler's inn to Mesona Gorge.
Tholos Rooms: Tholos Rooms is situated in Kavoussi, Crete. They have a bar or lounge, activities for children, and a restaurant. The rooms are soundproof and have telephones, air conditioner, clothes rack, iron, shower, refrigerator, and hairdryer. Tholos Rooms is 41 miles from N. Kazantzakis Airport and 16 miles from Sitia Airport. The staff is multilingual and able to communicate in a variety of languages, including English, Russian, and Bulgarian. The price of staying in Tholos Rooms ranges from €37.84 to €43.36. The overall rating of Tholos Rooms is 4.5 stars out of 5 stars.
Luxus Tholos Bay: Luxus Tholos Bay is located on Sunset Panorama Drive, Kavousi, Crete. It has a swimming pool, a fitness center, a garden, and views of the ocean, and it is ideal for families. Luxus Tholos Bay is near various restaurants, such as Kathodon, Dimitris Taverne, and Porto Kanaki. Luxus Tholos Bay is 66 kilometers from N. Kazantzakis Airport and 24 kilometers from Sitia Airport. The price of staying in Luxus Tholos Bay ranges from €77.68 to €87.84.
Elia Hotel: Elia Hotel is situated in Palea Ethniki Odos Kissamou Chanion, Kavousi, Crete. The accommodations at Elia Hotel provide complimentary WiFi and air conditioning, in addition to access to a garden with a terrace. Each accommodation has a sitting area, a fully-equipped kitchenette, and an individual bathroom with a shower. They have free parking, a pool, bicycle rental, breakfast in the room, and pets are allowed. The restaurants near Elia Hotel are Plaka Beach Restaurant, Breeze Cafe-Bar, and Kaliviani Fish & Meat Taverna. The hotel is 32 miles from Souda Airport and 90 miles from N. Kazantzakis Airport. The price of staying in Elia Hotel ranges from €60.16 to €75.90. The overall rating of Elia Hotel is 5 stars out of 5 stars.
Is it possible to hire a hiking guide in Mesona Gorge?
Yes, it is possible to hire a hiking guide in the Mesona Gorge. Hiring a guide helps one to have a more rewarding and less dangerous hike since they are going to show anyone the route and tell all the interesting facts about the region. Guides are a great resource for learning about the history and culture of the region, as well as the flora and animals unique to it. Contact a local tour operator or trekking company, or enquire at the visitor center, if you like to walk the Mesona Gorge with a guide. One is able to get further details and assistance in booking a guide for the trek from them.
What kind of car should you rent when visiting Mesona Gorge?
The kind of car that must be rented when visiting Mesona Gorge depends on the particular need and preferences of the traveler. The factors to consider when renting a car for visiting Mesona Gorge are the type of car, car model, car weight capacity, and car passenger capacity. A small SUV or 4WD vehicle is the best bet when traveling to the Mesona Gorge for a hiking vacation, due to the high likelihood of spending significant time on dirt roads. Vehicles with the kind of high-ground clearance are built for off-road use. A small or midsize automobile is preferable if one seldom goes off-road and has little cargo capacity needs, as well as if one plans to drive mostly on paved roads. Additionally, the model of the car offered is subject to the rental agency's current inventory. One needs to examine the rental services website or get in touch with them to find out what kinds of vehicles they offer. Furthermore, the weight capacity of an automobile is the greatest amount of people, bags, and gear it is able to transport without sustaining damage. One needs to look at the car's specs to make sure it meets their requirements. Passenger capacity refers to how many people are able to be seated inside. Pick a vehicle that fits everyone at the party without being too cramped. Car Rental Crete is a popular and convenient option for travelers to travel across the island and view places like Mesona Gorge at their own pace. Those wishing to rent a vehicle in Crete are able to choose from a variety of compact cars, SUVs, and minivans from a variety of different suppliers.
Can elderly people hike the Mesona Gorge?
Yes, elderly people can hike the Mesona Gorge, but it depends on their physical condition and mobility. Mesona Gorge is a well-known hiking spot known for its hard sheer faces, small trails, and unpredictable topography. The trek is too strenuous for an older person who has mobility issues or other physical limitations to accomplish. Hiking is a great way for seniors to get out and enjoy nature, but it is crucial for them to take stock of their health before setting out on a trail. Hiring a guide or going on a guided tour is an option to make the trek less strenuous and more pleasurable for those who are able to do so. They have the option of choosing a trek with easier terrain as well. Those debating whether or not to walk the Mesona Gorge must always pick on the path of caution and put safety first.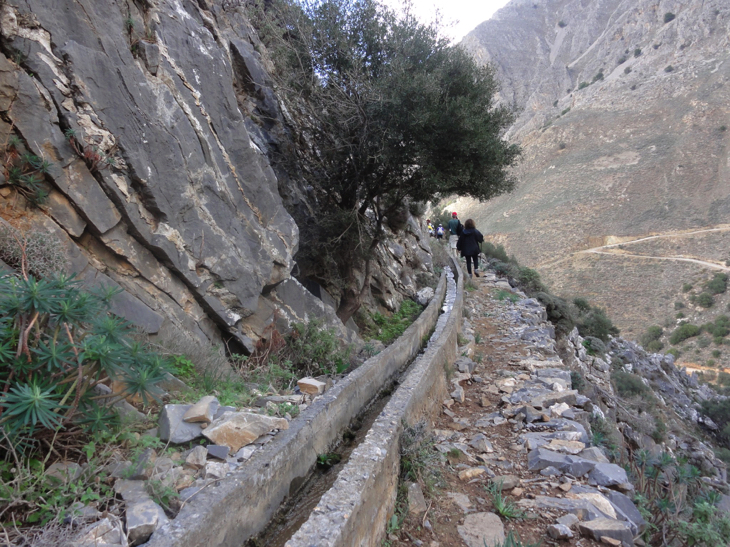 Can a couple hike the Mesona Gorge?
Yes, couples can hike the Mesona Gorge. Hikers of all skill levels go to the Mesona Gorge for its tough terrain and breathtaking scenery. Physically fit and experienced hikers must not have any problems sharing the path with their partner. Pacing oneself and being mindful of their partner's physical limitations is essential. They must be well-prepared for the trail's circumstances, which includes bringing lots of water, food, and the right gear. They want to hire a guide or go on a guided trip if they are not experienced hikers or are unfamiliar with the region.
Is hiking Mesona Gorge child-friendly?
The appropriateness of trekking the Mesona Gorge for children is going to be determined by their age, physical ability, and hiking experience. The Mesona Gorge is a difficult hike with high cliffs, small trails, and uneven terrain that is not appropriate for very young children. However, older youngsters who are physically active and have hiking expertise are able to usually tackle the hike. It is critical to examine each child's specific ability and make a choice based on their physical condition and experience. Plan ahead, pack lots of water, food, and suitable gear and clothes, and be prepared for trail conditions if hiking with children. One wants to think about hiring a guide or going on a guided tour, which is able to give extra assistance and guarantee a safe and pleasurable experience.