Beaches have always been places where people can have some relaxation and fun. Kaloi Limenes is one of those beaches that offer just that. It boasts great scenery and a lot of activities that you can enjoy. With its turquoise waters and white sands, this beach is definitely a must-see.
Kaloi Limenes is a small coastline with several bays and a few taverns and cafes. This beach is ideal for a variety of people, including solo travellers, relaxation seekers and couples. During the peak season, it can get a little crowded but it doesn't really affect the beauty of the place.
To learn more about this beach, read below: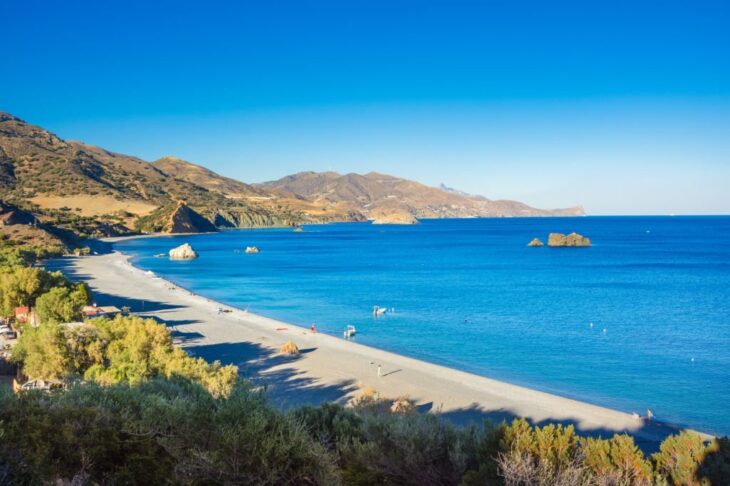 Where Is Kaloi Limenes Beach Located?
Kali Limenes (translating in English as Good Ports) is the largest beach village in the Asterousia Mountains. It is located 75 kilometres southwest of Heraklion. It is also one of Asterousia's few coastline places accessible by asphalt road.
Things to Do in Kaloi Limenes Beach
You'd be happy to know that there are plenty of things to do in Kaloi Limenes. Whether you're looking for a relaxing day by the beach or something more exciting, this place has got you covered. Here are some of the activities you can enjoy:
Discover The Rich Marine Life
Snorkelling is one of the best ways to explore marine life in Kaloi Limenes. The clear waters make it easy for you to see all sorts of fish and corals. There are also several diving centres in the area, so if you're feeling adventurous, then go ahead and try it out.
Visit the Nearby Villages
The village of Kaloi Limenes itself is worth a visit. It's a small and quiet village with a few restaurants and cafes. You can also buy some souvenirs or just take a walk around the area. Olive oil and wine are some of the local products that you can buy here.
Hiking in The Asterousia Mountains
If you're into hiking, then the Asterousia Mountains are definitely the place for you. It is a popular activity among tourists, and even children since the trail aren't that hard to trek. The views are stunning, plus you get to experience the natural beauty of the island.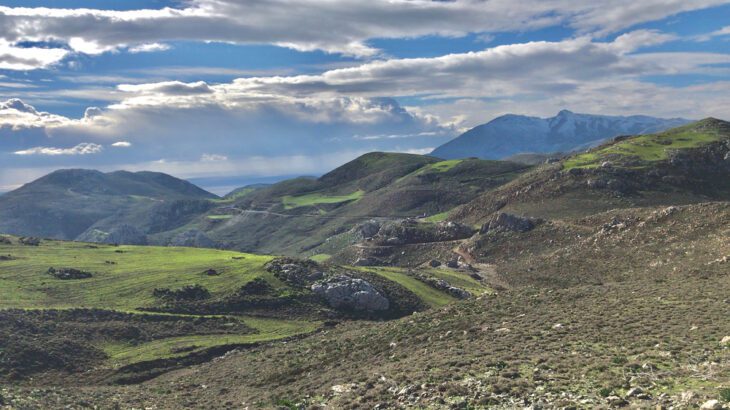 Beaches Nearby Kaloi Limenes
Although Kaloi Limenes Beach is definitely worth a visit, don't forget to check out the beaches near it. There are several beautiful beaches in the area that are perfect for swimming, sunbathing, and just relaxing. Here are some of the best ones:
Makria Ammos
Makria Ammos is the first beach you come across on your way east from Pigaidakia. It's a lengthy stretch of sand with thin greyish stones and deep, dark water. There are some rocks in the sea to the east. The first, on the east coast, is known as Aspros Volakas (White Rock), while the second, further inland, is known as Mavros Volakas (i.e. Black Rock). The coast becomes quieter as you travel east. Apparently, a big number of nudists may be found in the eastern section of Makria Ammos, enjoying their privacy.
Psili Ammos
This beach is good for kids because it has fine sand and shallow waters. There are various restaurants, a tiny market, and apartments nearby too. The busiest beach in the vicinity is Psili Ammos because it is always packed, especially on weekends. If you're lucky, you might be able to attend the beach party held at this beach every August. For those who love to meet new people, this is a good option to consider.
Karavovrysi Beach
Karavovrysi is a lovely beach with fine sand and generally calm waves. It is not organised and there is no shade provided by trees. You can expect a secluded and quiet atmosphere here. This beach is great for couples who want some privacy.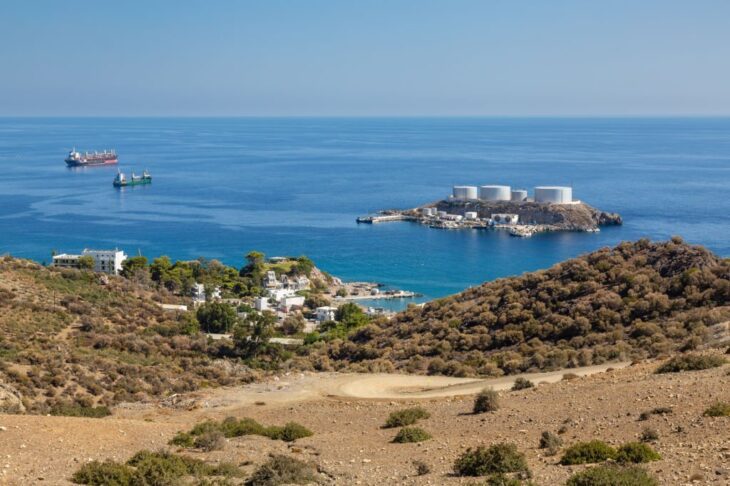 How to Get to Kaloi Limenes Beach
While getting to Kaloi Limenes may seem like a challenge, there are actually a few convenient options available. The three main ways to get to Kaloi Limenes are with car rental, taxi, and bus.
Getting to Kaloi Limenes Beach By Car
If you're a fan of driving and want to enjoy your trip to the fullest, then driving to Kaloi Limenes is the way to go. Crete car rental has always been a popular option for tourists, and with good reason. It gives you the freedom to go wherever you want, all in your own place. Plus, it's a great way to see more of the island.
You can get a car rental in Heraklion, which is the closest major city to the beach. From there, it'll only take you about an hour and a half to get to the village. Once you get your rental car, drive from Messara Plane's village Pompia and take the route to village Pigaidakia.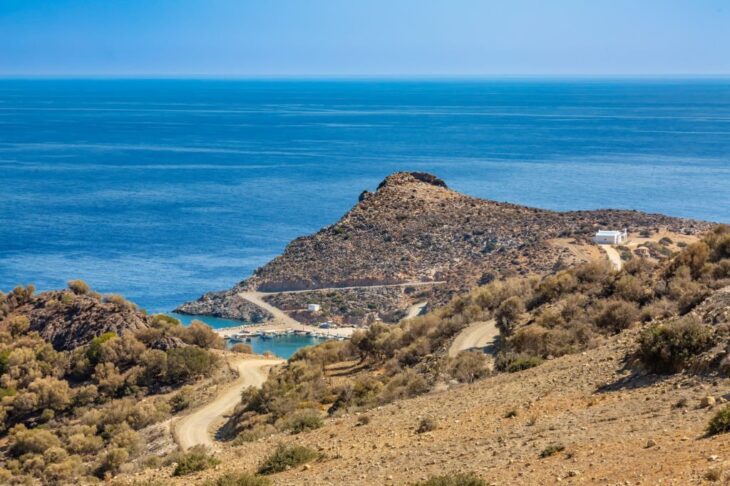 Getting to Kaloi Limenes Beach by Taxi
Another option you can go for is to take a taxi. Taxi services are available in most major cities, so it shouldn't be too hard to find one. Just make sure you have the address of the beach handy, as well as the name of the village so that you can give it to the driver. If you catch a taxi in Heraklion, the ride will also take an hour and 30 minutes. As for the price, it will depend on the number of passengers and the distance travelled.
Getting to Kaloi Limenes Beach by Bus
If you're on a budget or don't want to drive, then taking the bus is a great alternative. Buses are available at Heraklion Central Bus Station which isn't too far from the airport. A bus ride will take longer since stopovers are made along the way. The trip may take as long as two hours, especially when there's traffic. There is no direct bus going to Kaloi Limenes Beach, so you'll have to stop at Mires and take a taxi to the beach. The whole trip will cost around €25.
Where to Stay in Kaloi Limenes Beach
Accommodation options are not that plentiful in Kaloi Limenes Beach. However, you'll be able to find a few places to stay if you do some research. Below, we've listed some of the places you should check out:
Porto lassea
Porto lassea offers beachfront accommodation with a restaurant, lounge, garden, and free WiFi. It's also just 6 km from Agiofarago Gorge. This accommodation has a balcony as well as free private parking. 3 bedrooms, 1 bathroom, bed linens, towels, a dining area, a flat-screen TV with satellite channels, a fully furnished kitchen, and a patio with stunning views are all included in the villa.
Address: Porto lassea, Crisostomos 704 00, Greece
Website: https://porto-lassea-villa-for-rent.business.site/
Contact: +30 694 889 7005
Villa Koutsakis
If you want to be by the beach, staying in Villa Koutsakis would be a great decision. It's right on the waterfront and it has a private pool too. There are also panoramic sea views from the balcony, making it perfect for couples or families. A restaurant and a bar can be found on site. Therefore, you'll have everything you need without having to leave the premises.
Address: Chrysostomos Beach, Kali Limenes 704 00, Greece
Website: https://www.facebook.com/pages/category/Hotel-Resort/Villa-Koutsakis-202500143604381/
Contact: +30 2892 097468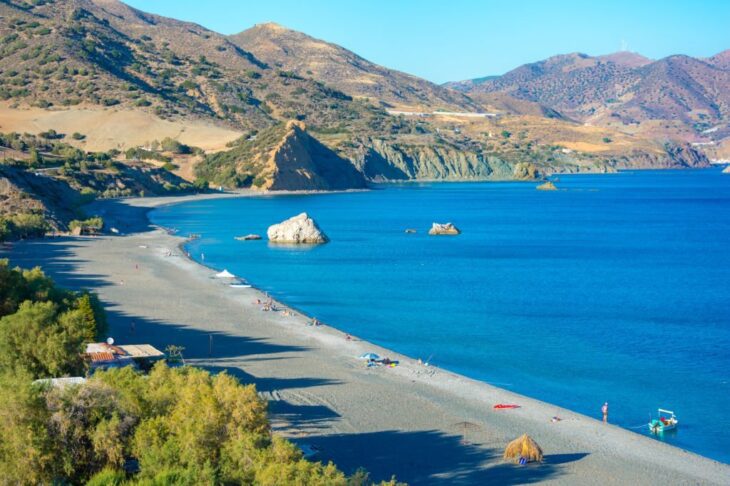 Where to Eat in Kaloi Limenes Beach
If you're feeling hungry after a long day at the beach, you'll be happy to know that there are some restaurants in the area worth trying.
Restaurant Karavovrisi
Pizza and seafood are the specialties of the house at Restaurant Karavovrisi. They're also known for their affordable prices, making it a great option for those on a budget. The ambiance of the place is really nice and you'll be able to enjoy the view of the beach while you eat.
Address: Kaloi Limenes, Crete 704 00 Greece
Contact: +30 2892 097029
Taverna Palio Limani
A tavern found by the sea, Taverna Palio Limani is the perfect place to enjoy some fresh seafood. They serve a wide variety of dishes, such as grilled octopus, lobster, and calamari. You can also find traditional Greek dishes here like moussaka and pastitsio. The prices are reasonable, and the service is friendly.
Address: Kaloi Limenes, Crete 704 00 Greece
Contact: +30 2892 097009
Best Time to Visit Kaloi Limenes Beach
To make the most out of your trip, visiting Kaloi Limenes Beach in the summer would be ideal. The weather is warm and sunny and the beaches are crowded with people enjoying the sun and the water.
If you're looking for a more quiet and relaxing experience, visit in low season when there are fewer people around. Early spring is a good time to visit because the weather is still mild but still has that summer feel to it.