Affiliate marketing is an effective way to generate more sales. Local businesses in Crete can create these new digital partnerships which are a win-win situation. As a result, customers can find the services they are looking for to have an amazing holiday in Crete.
What is Affiliate Marketing
In this digital age, there are new and effective ways of generating sales and affiliate marketing is one of those ways. It's a type of revenue sharing. A company will pay someone a commission in exchange for referred business. The concept isn't anything new but what is new is how it is applied to digital technology.

Generating new sales is the goal and that's why we offer an affiliate marketing program which is a win-win situation for touristic businesses in Greece that have the same goals as we do.
How Do Affiliate Links Work?
When an affiliate link is clicked on, it places a cookie (a tiny digital file) on your computer. Usually within 30 days, the cookie can determine whether a reader has clicked on a link from the website, if they bought something or record how much time the reader spent on a site.
Rental Center Crete Affiliate Program
Through the Rental Center Crete Affiliate Program, you can link to our company and earn money on every rental car booked through your website. The program allows your company to add a car rental booking platform to your pages. Once potential clients start clicking and buying, you will earn additional revenue.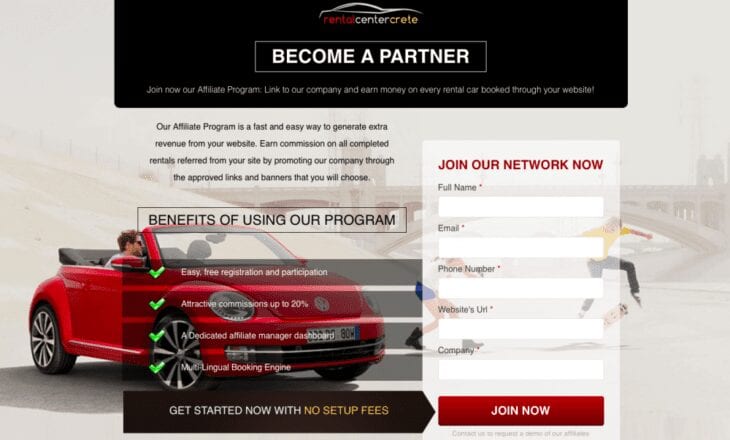 You can also promote our company from your site using our banners, booking engine or even text links. Every time a visitor clicks from your site to ours and completes the rental booking, you get commissions. Rental Center Crete has an affiliate management system so you can easily view your monthly reports which have details on reservations, sales, and commissions you have earned.
How it Works
Each Rental Center Crete affiliate partner is assigned an individual code. When logged into our back office affiliate management system, you will be able to create banners, links and a booking engine in order to install it at your website.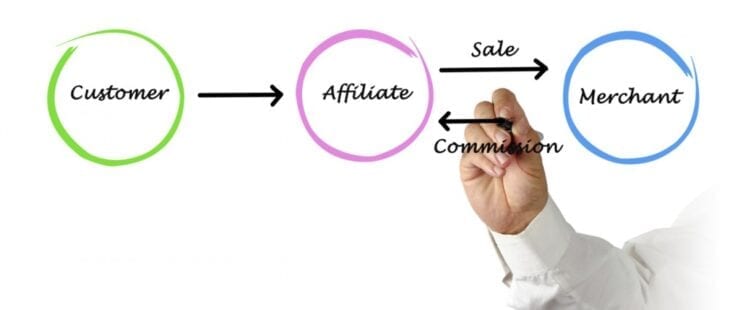 When a visitor of your website clicks our banner or text link, or performs a search on the booking engine, he will be redirected to our website with your code variable in the address bar. When a visitor visits our webpage, a cookie file is installed on the computer being used. When a visitor returns to our website, from this first time and the next three weeks, and decides to place a booking, then the booking will be added to your account.
Why Work with Rental Center Crete
We're proud to be one of the most respected tourism related, family-run businesses in Crete. Since we opened in 1975, we have grown to serve customers in the biggest cities and the most popular tourist destinations in Crete Island. Our fleet of the most modern vehicles and large variety like compact, family cars, SUVs and minivans.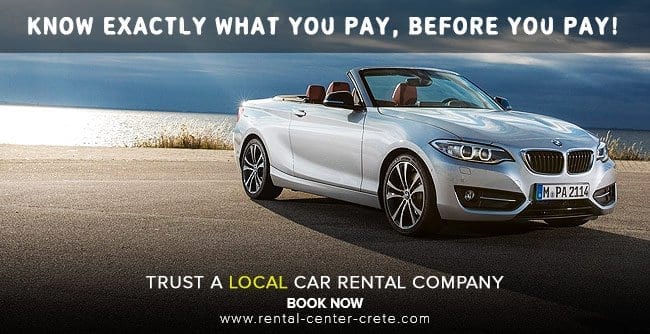 We've built a great name in the industry and we believe in new collaborations that take full advantage of the best digital marketing practices to help reach new clients. We believe excellent partnerships are a great way to stay competitive and connect Crete's quality services with tourists who are seeking them.
We want to work with local Cretan businesses as well as bloggers.
Why You Should Be an Affiliate Member:
It is extremely quick, easy and trouble-free
Easy, free registration and participation
Commissions up to 20%
A dedicated affiliate manager dashboard
Multi-lingual booking engine
Other Details:
Payments – We perform monthly payments with-in a few days of confirming the bookings finalized on your account. This normally takes 1-2 days. You have the option to choose how you withdraw your revenue. PayPal, bank transfer or even cash payments (if possible). There is a limit on the minimum withdraw of 100 euro per month. Taxes are included in all amounts.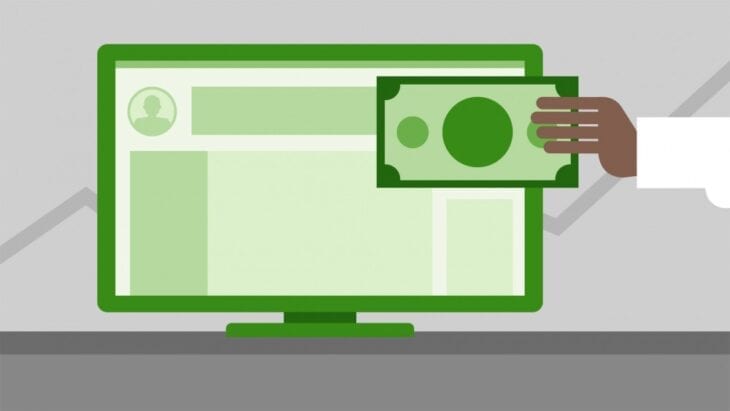 Commission Rate – Our affiliate program offers a progressive commission rate for high volume affiliates. Your commission percentage starts at 7% and can go up to 20% based on your monthly score. As the number of completed car rentals that your site refers to our site increases, so does your commission rate percentage.
Multiple Websites – Affiliates can have multiple sites under one account as long as they are different websites with separate URLs.
For more information, visit: https://www.rental-center-crete.com/Affiliates/
The Rental Center Crete affiliate program is a great way for bloggers and businesses to work together.
If you have any queries, feel free to contact us at any time.