Villages in Crete have always been one of the many reasons why the island is such a popular tourist destination. One coastal village, in particular, that's surely worth a visit is Stalos. Stalos was named after Talos, the bronze monster that circled Crete three times a day and safeguarded it from attackers, according to one Cretan tradition.
Talos was thought to have a base in Stalos. It's more likely to have been named after the Greek verb stalizo, which means "to stop and rest".
It is a village divided into two areas, the mountainous and the coastline, known as Pano Stalos (upper Stalos) and Kato Stalos, respectively (lower Stalos). The sandy beach and pure sea waters of this location, as well as the beauty of Cretan nature, are all available to visitors, as the village's hilly section is constructed on lush olive-tree-covered hills.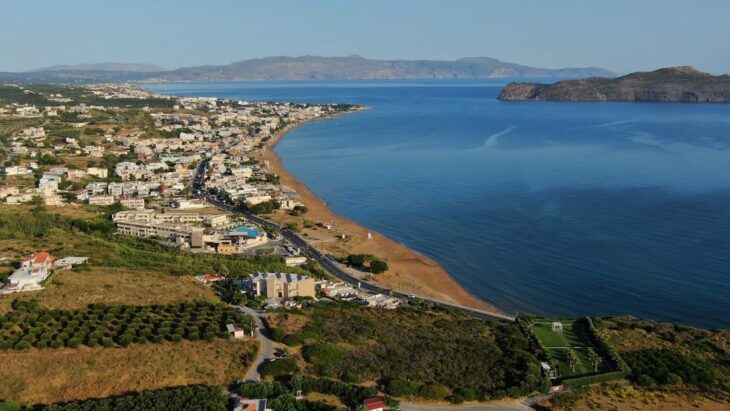 Here, you will surely find plenty of places to rest and relax, as well as a wide range of tourist amenities and services. Read on to know more about Stalos.
Where Is Stalos Located?
Stalos is a 7-kilometer-long peninsula between Kalamaki and Agia Marina, 7 kilometers west of Chania. Stalos is well-developed and receives a great number of summer visitors. Kato Stalos, the coastal portion of the larger Stalos area, features a wonderful sandy beach. The beach is well-organized and offers all of the necessary tourist services. As a result, the beach is given a blue flag every year.
Things to Do in & Near Stalos
There are a lot of things you can do in and around Stalos. A few of these are:
Check Out the Village
From souvenir shops and tavernas to bars, supermarkets and bakeries, there is no shortage of things to do in Stalos village. You can even visit Rocky Pass, a golf course that is located right in the heart of the village and spend a day playing some games. You may also purchase Cretan olive oil, herbs, and raki from the shops in the village. If you like to go for a refreshing dip, the village's main beach, Stalos beach, is the perfect spot for you.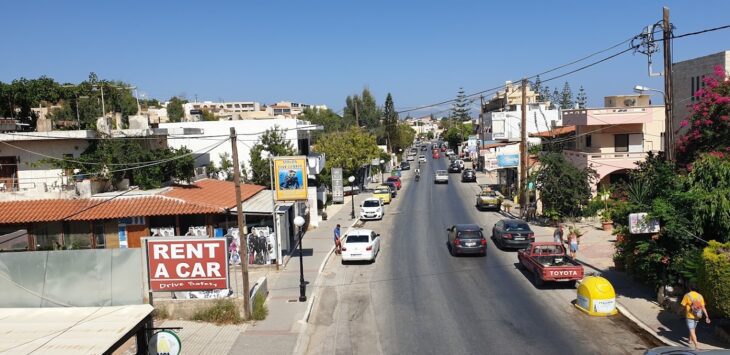 Explore Nerospilia Cave
The Agia Marina Nerospilia (Water Cave) is not far from Stalos. As a result, paying it a visit is a must. To go to Nerospilia, you must first travel through the upper Agia Marina square, then pass under the national road bridge, where you will notice the street Nerospilia on your right. A door and a path leading to Nerospilia are located two kilometers away. The first dome is situated near the entrance to Nerospilia, and the second dome with rock formations is located further down. Please note that entry to the stalactite cave is difficult, and the Nerospilia (Water Cave) area belongs to a local family, therefore you must get their permission to visit.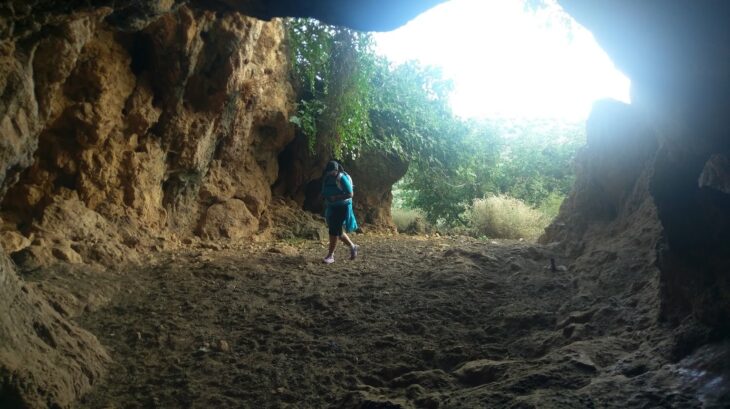 Visit Chania
The Old Venetian Harbor, The famous Lighthouse of Chania and the Maritime Museum of Crete are just a few of the attractions that make Chania one of the most visited places on the island. The city's museums, fountains, churches, and mosques are also worth exploring. Since it's only 9.3 km away from Stalos, exploring Chania is a must during your vacation.
You can also book a boat tour to the islets of Paximadia, which are located off Chania's coast.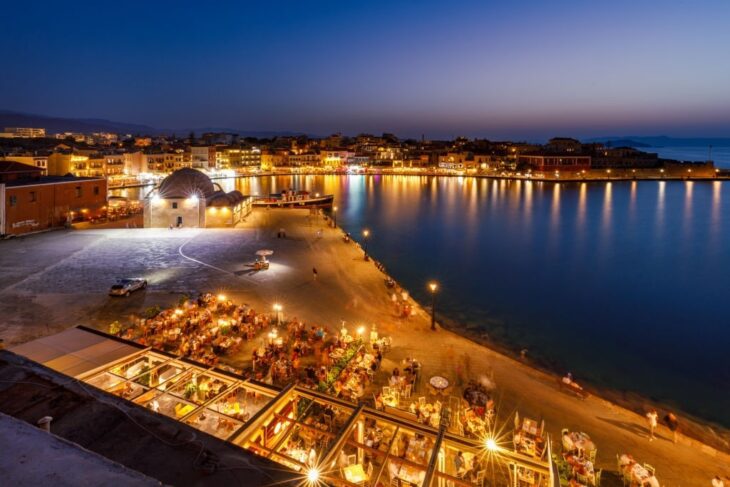 Beaches in & Near Stalos
You'll never go wrong spending a day at the beach. Getting that much-deserved sun and relaxation is a must during your trip to Stalos. There are plenty of beaches around the area, including:
Stalos Beach
The beach in Stalos is around 2 kilometers long, but it continues into Agia Marina and beyond.. It's also quite large, so it never seems cramped and there is plenty of space for everyone. Also, because the location is oriented north, it will be affected by north winds (which are common in the summer) and may see waves on those days. Sunbeds, umbrellas and a range of water sports are all available.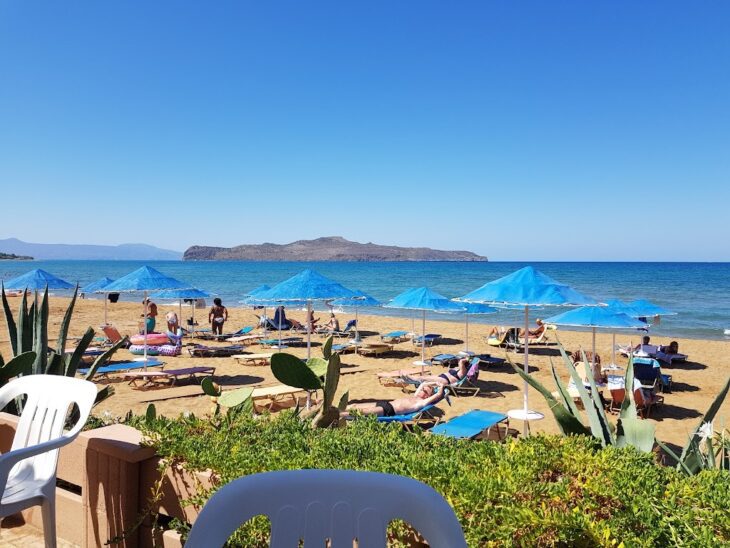 Agia Marina Beach
The beach at Agia Marina is one kilometer long and starts from the end of the Stalos beach. It's a beautiful sandy beach with crystal-clear waters that makes it perfect for swimming. Like Stalos beach, it may also see waves on days when there are north winds. It's also quite large, so you won't have to worry about feeling crowded.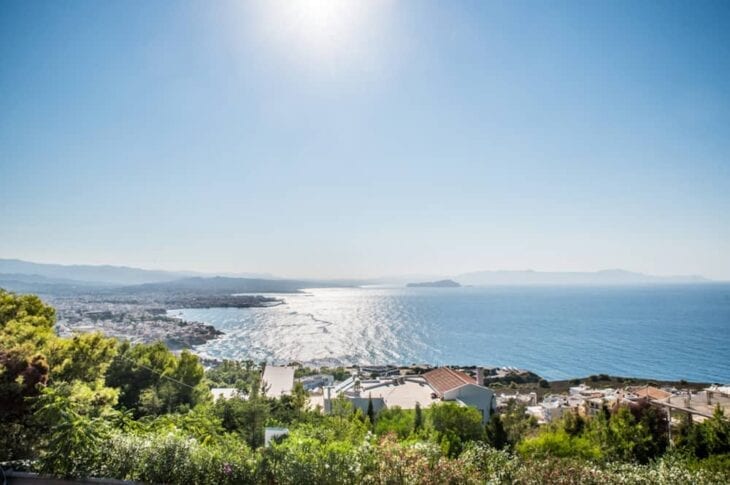 Platanias Beach
Not too far from Stalos, this amazing beach is frequented by many tourists who come to enjoy the golden sand and crystal-clear waters. However, since it's a bit deeper than other beaches in the area, you may want to avoid swimming here if there are strong waves. Those looking for water sports will also be excited to see that Platanias Beach offers a wide range of activities.
How to Get to Stalos
By Car
Booking a rental car is one of the best ways to get to Stalos. You'll get to enjoy the scenic drive while also having the freedom to explore the surrounding areas at your own pace. You can rent a car in Chania and drive to Stalos as a daytrip. The trip will only take you around 10 mins, depending on traffic conditions.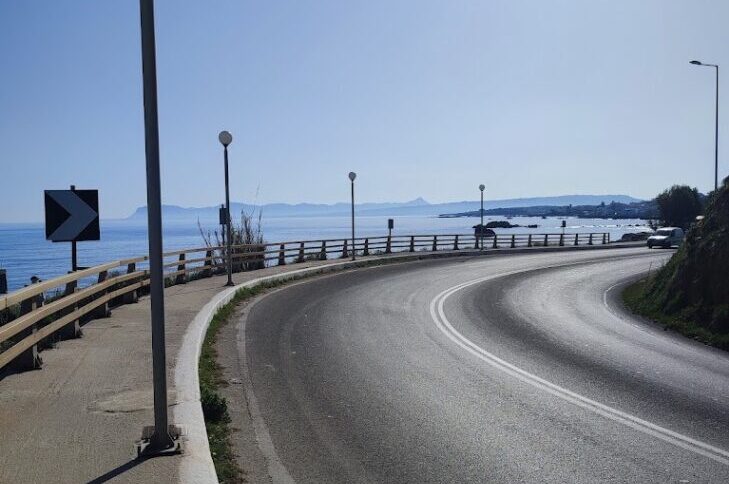 By Taxi
Another way to reach Stalos is by taxi transfers. With a taxi, you won't have to worry about finding a parking spot or driving through unfamiliar roads. All you have to do is sit back, relax, and enjoy the ride as the taxi driver takes you to your destination. The trip will also take you about 10 minutes and may cost around 20 euros.
By Bus
If you're on a budget, you can use the public bus to get to Stalos. You'll have to take the KTEL bus from Chania. A direct bus service runs from Chania to Kato Stalos. Services operate once a day and are available every day. The journey takes about 12 minutes to complete. The ticket, on the other hand, costs about 2-3 EUR.
Where to Stay in & Near Stalos
Of course, no vacation is ever complete without finding the perfect place to stay. Below, you'll find a wide range of accommodation options that will suit your needs and budget. Here are some of the best places to stay in and near Stalos:
Hotel Theo
A budget-friendly hotel that never sacrifices comfort and quality, Hotel Theo offers clean guestrooms with private bathrooms, air conditioning units, and balconies. The hotel's facilities include a swimming pool, parking lot, and breakfast area. It's a good choice for those looking for a simple yet comfortable place to stay in Stalos.
Address: Agia Marina 731 00, Greece
Website: https://www.hoteltheo.gr/
Contact: +302821060960
Hotel Sun Village
Although their prices may be cheap, the service does not suffer. This hotel has everything you need for a great stay, including free WiFi, a swimming pool, and a restaurant. Their rooms are spacious and clean, and they have a variety of room sizes to choose from. Whether you're on a budget or traveling with your family, you'll definitely find the perfect place to stay at Hotel Sun Village.
Address: E65, Stalos 731 00, Greece
Contact: +306974423772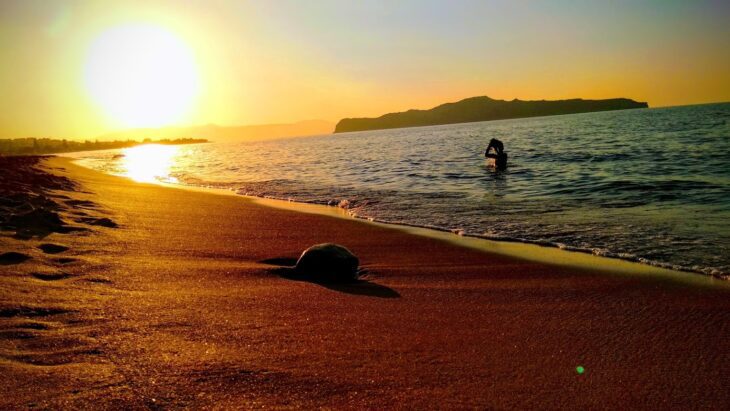 Where to Eat in & Near Stalos
Food will never be an issue while you're in Stalos. There are plenty of restaurants, cafes, and bars to suit your taste and budget. You'll find these places scattered all throughout the area, so you'll never have to go far to find a good meal. Here are some of the best places to eat in and near Stalos:
Oinomelo
Greek food has never tasted better than at Oinomelo. Here, you'll find a wide selection of Greek specialties that are made with the freshest ingredients. Aside from their amazing food, you'll also enjoy the restaurant's warm ambiance and attentive service which will really make your dining experience unforgettable.
Address: Stalos, Crete 73500 Greece
Website: https://www.facebook.com/oinomelorestaurant/
Contact: +30 693 985 1715
Opa Stalos
Dining by the beach has never been more relaxing than at Opa Stalos, a great Greek restaurant located just a few steps from the beach. Dine on delicious Mediterranean dishes such as grilled meats and fresh seafood while watching the sunset over Stalos. Don't forget to try their specialty dish, the tzatziki dip!
Address: Kato Stalos, Stalos, Crete 73500 Greece
Contact: +30 694 431 5673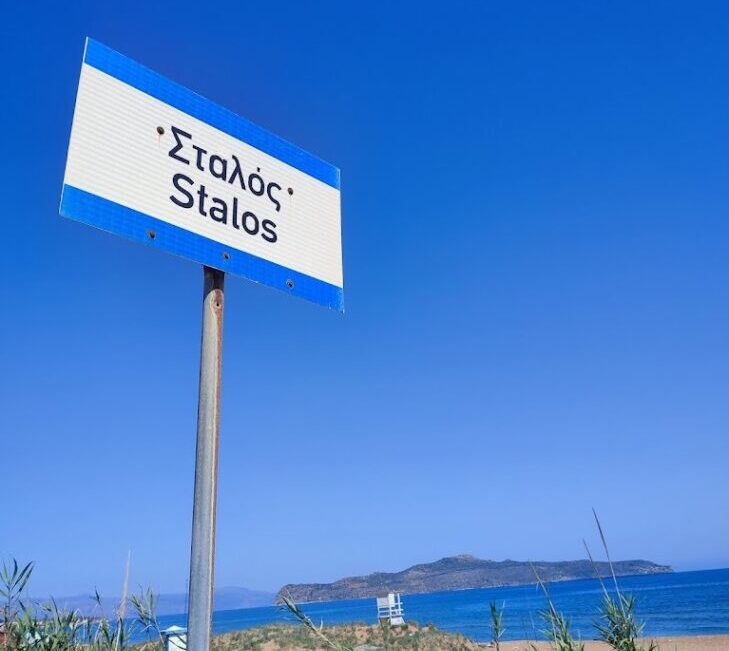 The Best Time to Visit Stalos
Each traveler is different and has different preferences. However, if you don't mind heavy crowds and the hot sun, then it's best to visit Stalos during the summertime. You'll be able to enjoy all of their popular attractions and activities without having to worry about any crowds or bad weather. But, if you prefer a quieter beachside escape with cooler temperatures, you may opt to visit during spring or autumn. Summer months in Crete are from June to September while spring and autumn are from April to May and October to November, respectively.