Visiting Crete has always been a part of the top-things-to-do for many travellers. The scenery is amazing, the food is fantastic, and the people are always very friendly. With hundreds of beaches and tourist attractions flocking the area, this Greek island is definitely an amazing place to visit. However, if you ever find yourself in Crete, one place you should never miss out on is Kolymbari
Kolymbari is a quiet yet beautiful town that's famous for its peaceful atmosphere and amazing beaches. Despite being a relatively small area, Kolymbari is packed with fun activities, beautiful sights, and unique places to discover.
Where Is Kolymbari
Kolymvari, sometimes known as Kolymbari, is a seaside village found on the Gulf of Chania near the southeastern tip of the Rodopou peninsula. It has rocky beaches and a large fishing port, making it an ideal place for fishing enthusiasts and those who want to get off the beaten path.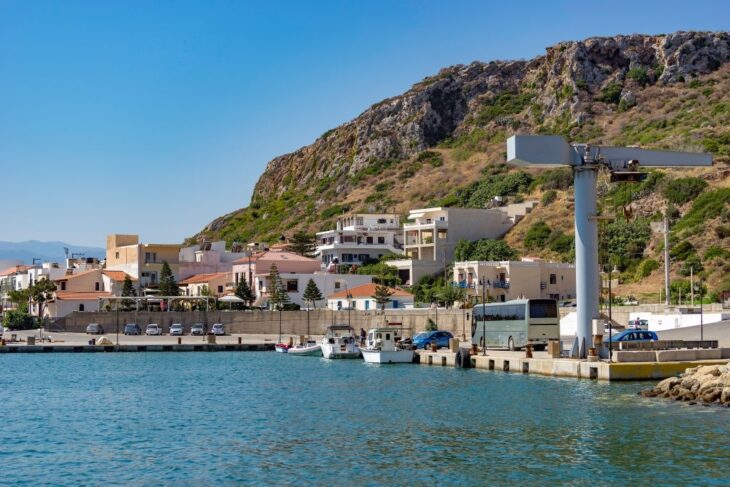 How to Get to Kolymbari
Getting to Kolymbari by Car
The best way to get to Kolymbari is by rental car. Renting a car allows you to travel at your own pace, explore the city without being packed in a crowded bus, and stop when you feel like it. You can also choose a car depending on your style, preference, and budget.
You can book a rental car in Chania. Several car rental companies are found in Chania Airport or near the city's center. The ride going to Kolymbari will take around 23 minutes. Once you get your rental car, Follow the route to Galatas, Platanias, Agia Marina, Maleme, Kamisiana, and finally, Kolymbari.
Getting to Kolymbari by Taxi
Another form of transport you may consider is travelling by taxi. Although it may not be as cost-effective as renting a car, it is far more convenient than riding a bus, especially if you're a group of people travelling through the area. Taxi services are available all throughout Crete, so finding one that will bring you to Kolymbari should be easy. Taxi cabs should easily be obtained once you arrive at Chania airport or you may get one at Chania's city center.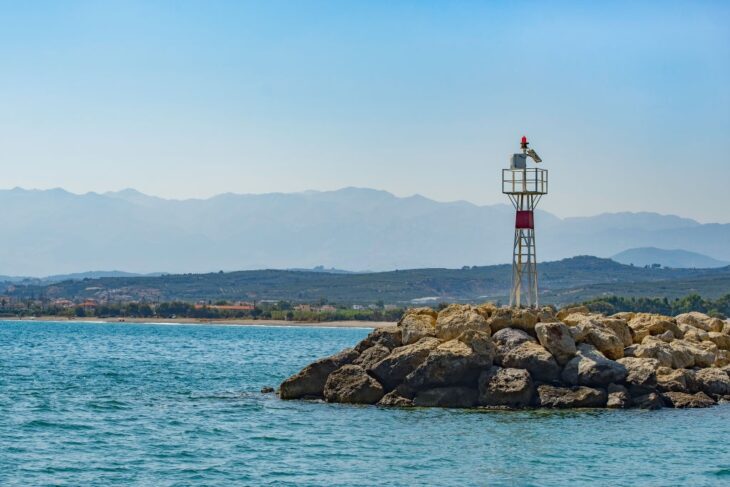 Getting to Kolymbari By Bus
If you're travelling on a budget, taking a bus can be an option. To get to Kolymbari by bus, head to Chania's Bus Station, which is found in the center of Chania, where Kelaidi street and Kydonias street meet. Once there, you may proceed to the ticket station to buy your tickets for Kolymbari. Buses running to and from Kolymbari often operate during the day and run every 4 hours.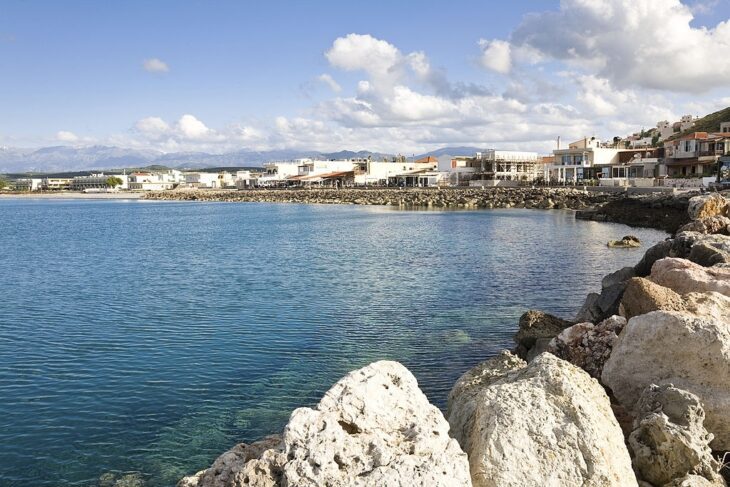 Things To Do In Kolymbari
Once you arrive in Kolymbari, you'll be surprised by the wide range of activities you can take part in. Here are just some of the many things you can do while there:
Visit Odigitria Monastery
One of the things you can do when in Kolymbari is visit the ever-famous Odigitria Monastery. It is a magnificent holy site that played an essential part in the region's history. This Orthodox institution is also known as Lady of Angels Monastery since it is dedicated to Virgin Mary (Panagia). This lovely Cretan monastery is located at the base of the Spatha peninsula, facing the sea, 26 kilometres from Chania and 16 kilometres from Platanias.
Check Cave of St John the Hermit (Katholiko Monastery)
If you're looking for an adventure, checking the Cave of St John the Hermit is definitely something you don't want to miss on. It is about 3 kilometres south of Kolymbari. Inside the cave are the remains of historic cells from the 17th-18th centuries, as well as a 15th-century temple. The White Mountain and the Bay of Souda are also visible when visiting the cave.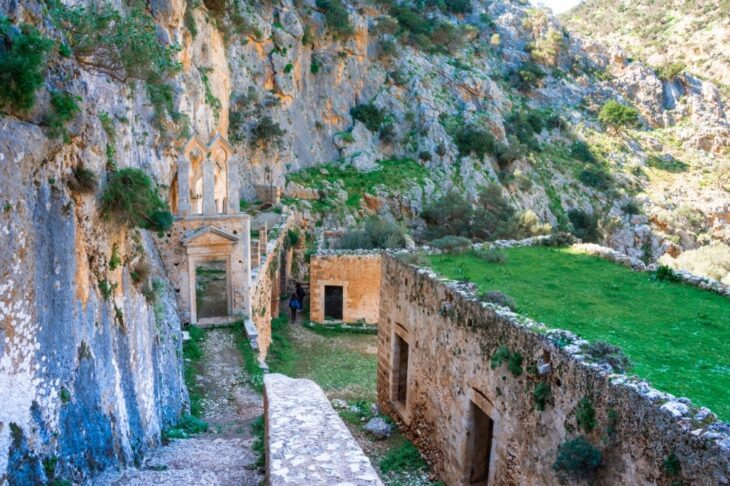 Take a Dip at Kolymbari Beach
Although the beach in Kolymbari is rocky, it still attracts many travellers every year. The beach is surrounded by large rocks, making it very secluded and peaceful. You can take a refreshing dip and witness the underwater beauty of the area. You can also try snorkelling or kayaking since the waters near the beach are very clear.
Swing by Museum of Cretan Herbs
Crete is an island full of plants, flowers, and herbs. As such, the Museum of Cretan Herbs in Kolymbari is the best place where you can learn more about all these. This museum focuses on the classic collection, cultivation, usage, and trade of herbs found in Crete.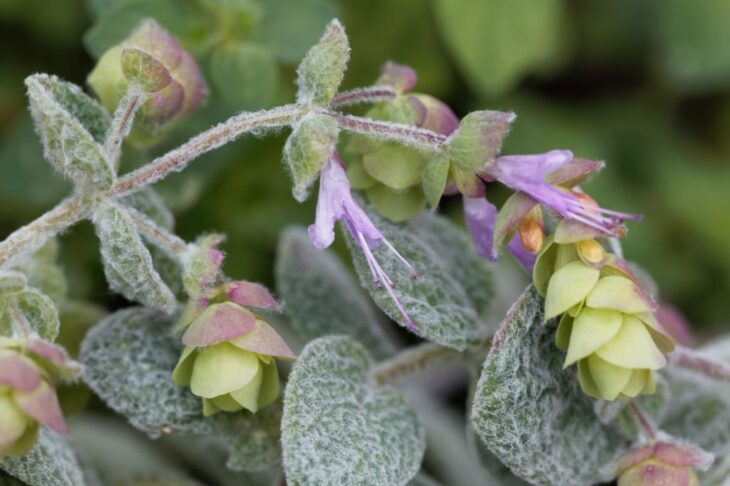 The Beaches near Kolymbari
Several beaches can be found in and near Kolymbari. Each of these beaches is unique, not only in their beauty but also in terms of their amenities. Some of these beaches are:
Kolymbari Beach
The town's beach is typically quiet, with several tamarisk trees extending along the beach, allowing visitors some shade against the Greek sun. It's an ideal spot for snorkelling since the waters are clear. However, be aware that there are dangerous undercurrents in some parts of the beach.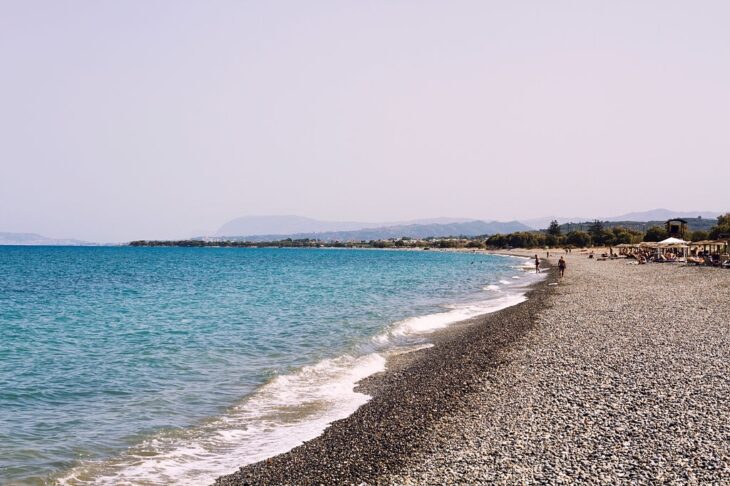 Although the beach has rocky formations, it still remains an important dive site in the area. The seafloor is usually filled with marine life ranging from moray eels to octopuses. You can explore these waters by renting equipment or just relaxing at the beach.
Rapaniana Beach
Another beach worth mentioning is Rapaniana Beach, which is only 4 km away from Kolymbari. This white-sanded beach features shallow waters, making it ideal for families. The beach's serene atmosphere is also very relaxing for anyone in the mood to stay a little longer in the area.
Where to Stay in Kolymbari
No matter what your budget may be, you can always find a place to stay in Kolymbari. From budget-friendly accommodations to five-star hotels, the town offers them all.
Avra Imperial Hotel
You certainly won't go wrong with the Avra Imperial Hotel, which is famous for its serenity and proximity to the beach. It offers great amenities, including private balconies, restaurants, bars, and more. The hotel also features lush gardens with gorgeous flowers and trees. It's an ideal place for everyone looking for a more luxurious stay in Kolymbari.
Address: Kolymbari, Platanias, Crete 73006 Greece
Website: https://www.avraimperialhotel.gr/
Contact: +30 2824 084500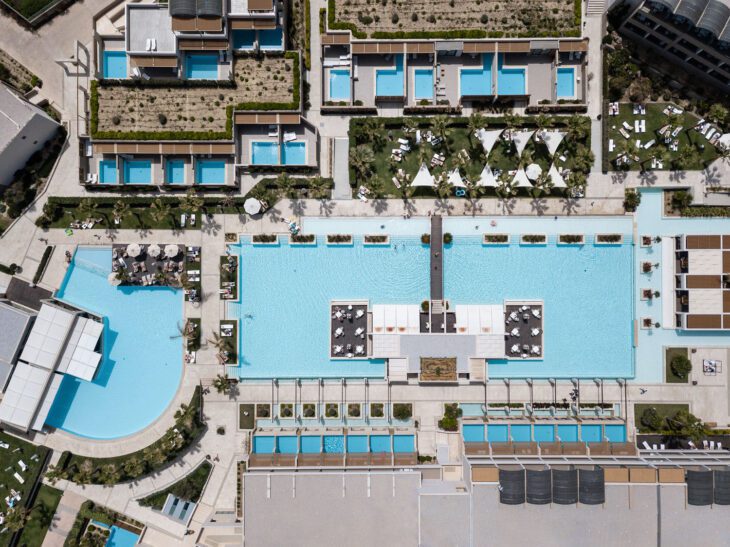 Euphoria Resort
Euphoria Resort is an All-Inclusive hotel that provides the highest quality of accommodation. It offers a restaurant, a seasonal outdoor swimming pool, free private parking, and a fitness center. Their rooms boast a spectacular view of the Cretan Sea. They also feature balconies and other amenities such as air conditioning, TV, luxury bathrooms, and more.
Address: Kolymvari 730 06, Greece
Website: https://www.euphoriaresort.gr/
Contact: +30 2824 440500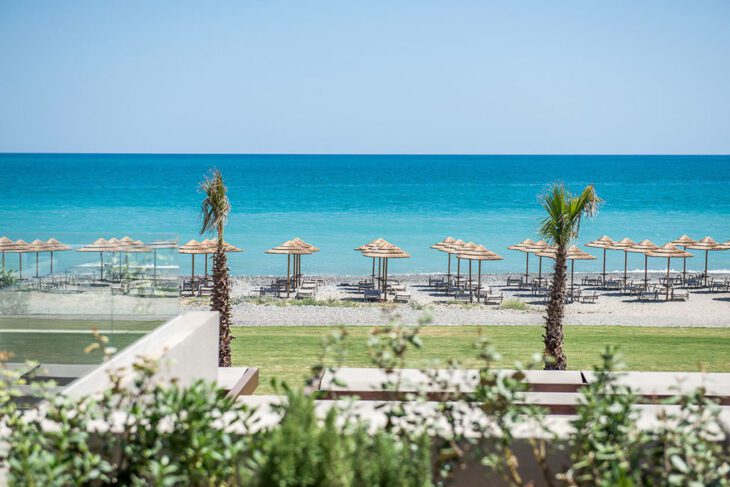 Nereides Hotel
Leaning more on the budget-friendly side, Nereides Hotel still offers great amenities and a relaxing environment. They feature an outdoor pool and restaurant which serve delicious Greek and Mediterranean dishes. Their staff is also very accommodating and helpful.
Address: Kolymbari, Crete 73006 Greece
Website: https://goo.gl/maps/fPhdSC6BgE4Fq2R48
Contact: +30 2824 022977
Where to Eat in Kolymbari
If you're looking to fill your stomach after a long day, you can always find a restaurant in Kolymbari to satisfy your tastebuds. With that said, here are some of the must-visit places in the area:
Palio Arhontiko
With a relaxed and serene atmosphere, Palio Arhontiko is a great place to unwind. They serve traditional Greek dishes with an emphasis on Cretan cuisine. Their grilled meat and seafood are what you should try once you visit the place. The sea view this restaurant gives off is also worth mentioning.
Address: P. Polihronidi, Kolymbari, Platanias, Crete 730 06 Greece
Website: https://palioarhontiko.com/
Contact: +30 2824 022124
Ioannis Kafenagogeio
If you're an avid fan of steak, visiting Ioannis Kafenagogeio should definitely be on your to-do list while staying in Kolymbari. They serve great steaks and other appetising Cretan dishes that will surely give you an unforgettable experience.
Address: Kolymvari, Platanias, Crete 730 06 Greece
Contact: +30 2824 023569
Diktina Restaurant
A restaurant that's just beside the beach, Diktina Restaurant offers great seafood that will surely satisfy your cravings. You can choose from a wide range of seafood dishes here, each one served with a twist. They also have a great view of the sea, so you won't be missing out even if you opt to dine inside.
Address: Kolymbari, 730 06
Website: https://goo.gl/maps/VCf5kKyiT8fvBvEt7
Contact: +30 2824 022611
Best Time to Visit Kolymbari
Although you can visit Kolymbari any time of the year, there are some months you should consider if you want to enjoy your trip to the fullest.
Months between June and September are the best time to visit Kolymbari since the weather is generally pleasant and temperate. You don't have to worry about the area being overcrowded since it isn't as widespread as other destinations in Crete.