Visiting traditional villages is a great activity to do in Crete, but exploring villages with unique attractions such as beaches, hiking trails, and significant history is even better. Koutsounari is such a village, as it has all of these features and more, making it an ideal place to visit for those interested in getting off the beaten path in Crete.
With thousands of tourists visiting the island of Crete every year, it is easy to get caught up in the hustle and bustle of the more popular tourist destinations. However, if you are looking for a more authentic and relaxing experience, then venturing out to Koutsounari is definitely worth your while.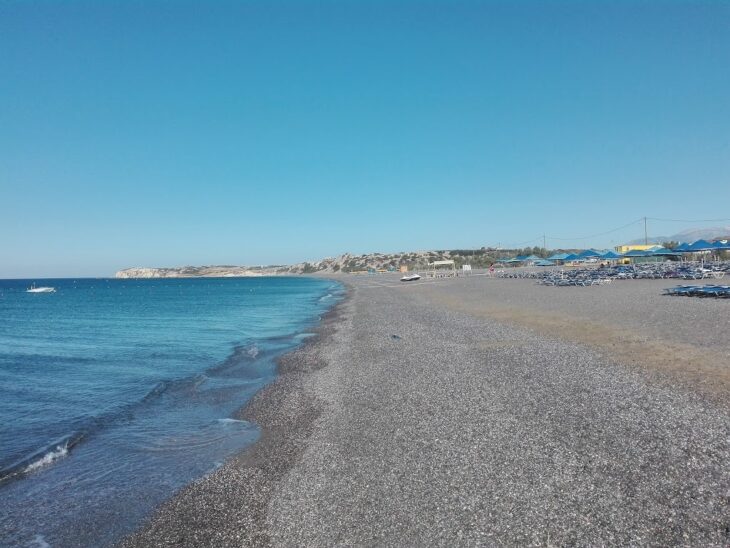 Here's some useful information you can use before you set out on your journey to Koutsounari:
Where Is Koutsounari Located?
Koutsounari is a village on the island of Crete with only a little over 437 inhabitants, situated on the slopes of the Sitia Mountains. It's 8 km east of Ierapetra and 43 km southeast of Agios Nikolaos. In the 1970s, the village was founded. It is now mainly known for the surrounding beach resort of Long Beach.
Things to do in Koutsounari
In Koutsounari, whatever your interests are, you'll find something to do in this village. Because of its easygoing and peaceful ambiance, many people pick this village as their vacation destination. There are, surely, enough activities to keep you occupied during your visit. Here are a few things you can check out in Koutsounari:
Visit Koutsounari Beach
This beach is situated on a lush green hill with many olive groves and pine trees around, just 1 km north of the coast of the South Cretan Sea. 1 km south of the village stretches the long beach of Agios Ioannis, which has a length of 5 km, making it one of the longest in Crete. This wide, quiet beach has the characteristically wonderful, coarse grayish sand that is usually found in southern Crete.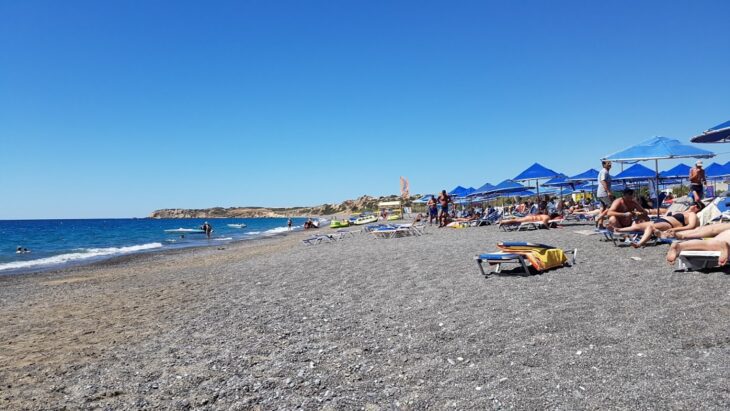 Explore Koutsounari Village
From taverns, cafes, and mini-markets to bakeries and several interesting sights, Koutsounari village offers everything you need for a perfect holiday. The friendly locals will welcome you with open arms and make you feel right at home. Be sure to try the traditional foods offered in the restaurants, as they are some of the best in Crete!
Visit the Waterfall of Milonas
The hike to the waterfall takes you through some breathtaking scenery. It's a short walk, but make sure you're dressed properly, have enough water to drink, and wear a hat. You'll be surprised by the hidden gem that is the waterfall of Milonas. It's not that far from the village too so you don't have to worry about getting lost.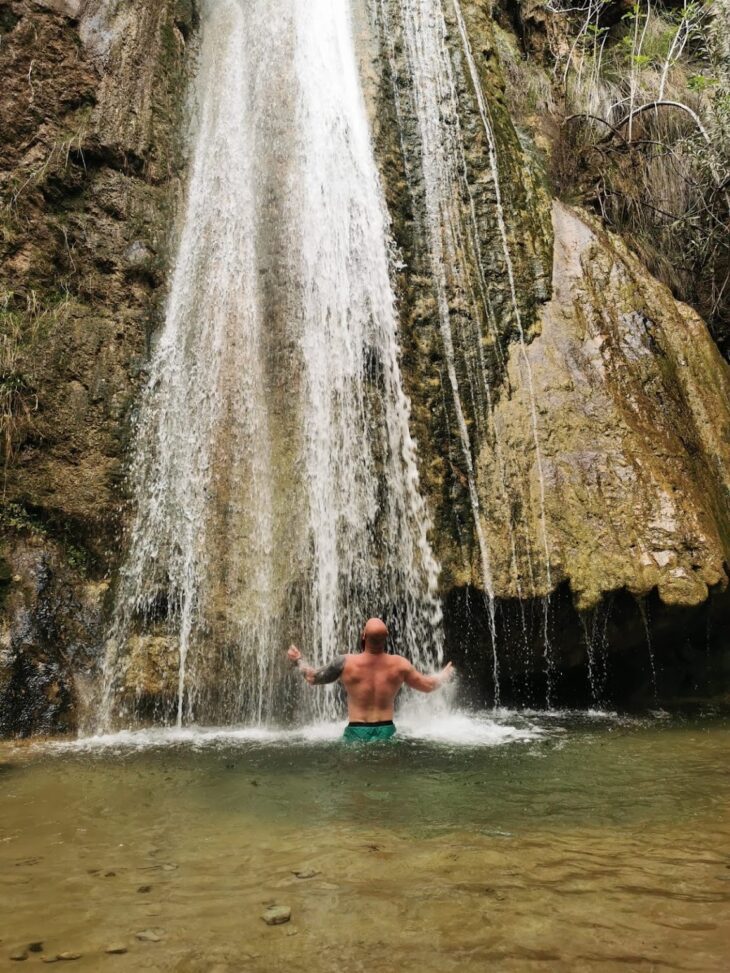 Beaches in Koutsounari
A beach break is always a good idea, whether you're on holiday or just looking for a weekend getaway. Koutsounari has some of the most beautiful beaches in East Crete that are definitely worth visiting. Here are some worth checking out:
Koutsounari Long Beach
The main beach of Koutsounari, named exactly that, is the busiest beach in the village. This is where most of the locals and visitors spend their days lounging under the sun, swimming in the crystal clear waters, or playing beach volleyball. It's great for people watching and taking in the vibrant atmosphere.
Agia Fotia Beach
This long, sandy beach is situated just a few kilometers away from Koutsounari village. It's a popular spot for snorkeling since the waters are so clear. You can find a few beach bars and restaurants along the coastline, as well as sun loungers and parasols for rent. Read more about Agia Fotia here.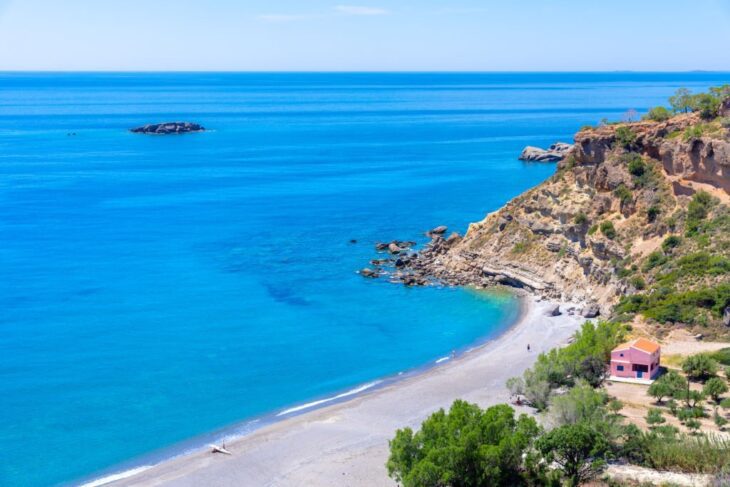 Livadi Beach
A more secluded and serene option, Livadi beach is great for those who want to escape the busyness of the village. This small cove is perfect for a relaxing day by the water with a good book and a cold drink.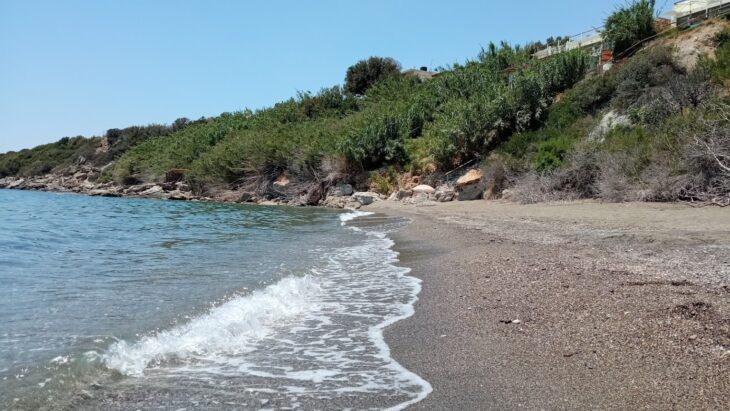 Koutsouras Beaches
All of the beaches of Koutsouras are small, mostly pebbly, and well protected from the north winds, and are less appealing than those of Makrigialos, 2-5 kilometers to the east. This group of Koutsouras beaches is another interesting beach area along the route from Ierapetra to Sitia, and it has been given the European Blue Flag.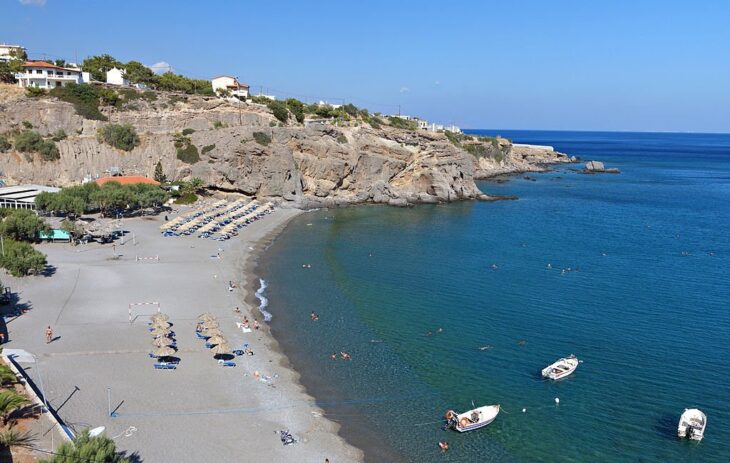 Makrigialos Beach
Makrigialos is all about the gorgeous beach! This is a great place for watersports and boat trips. There are activities for every age and level of skill, from peddle boats to snorkelling to jet ski. The harbor is completely charming for a stroll, and there are many god tavernas, cafes, and beach bars. Read more about Makrigialos beach here.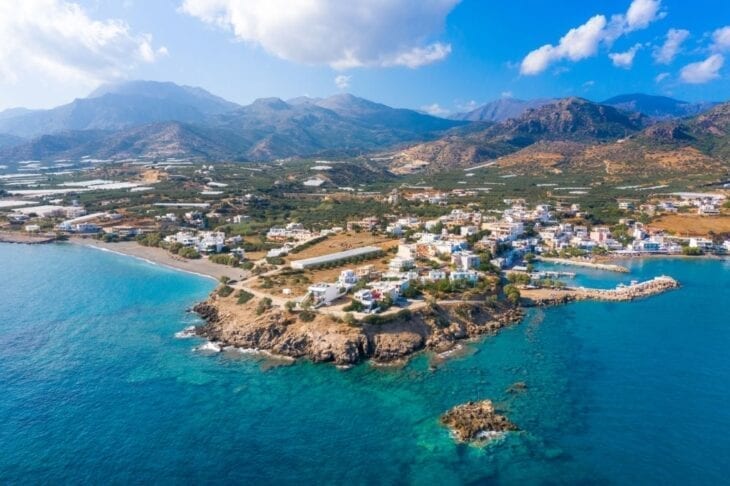 Xerokambos Beach
This little-known area of Crete is far away from any major settlement, the nearest villages being Ziros and Zakros, while the town of Sitia is located about 50 km to the north. Xerokampos is a magical place, with barren land and rocks that lack vegetation, apart from several enchanting olive groves. Read more about Xerokambos here.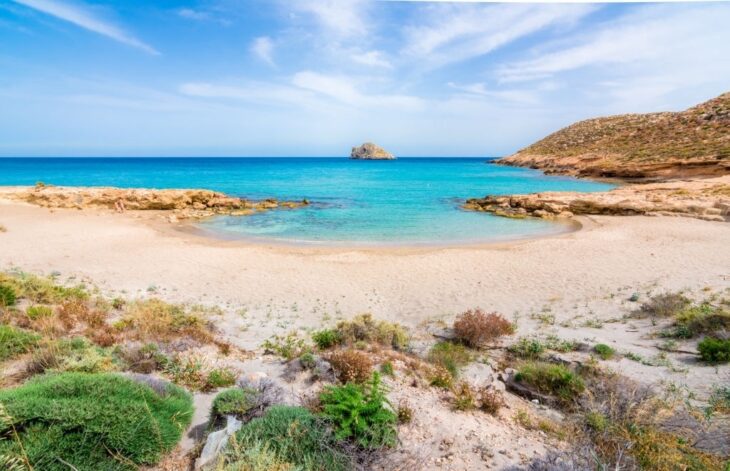 How to get to Koutsounari
These are the following means of transportation to get to Koutsounari:
By car
This mode of transportation is the best choice to get around Koutsounari. If you're coming from Heraklion, it will take about 1 hour and 30 minutes to reach Koutsounari depending on traffic. The drive is fairly easy as the roads are in good condition. You can also use a GPS system to help guide you. You can quote here for a car rental with free delivery in Heraklion or Chania Airport
By taxi
If you prefer to relax and not have to worry about driving, taking a taxi is a good choice. You can hail a taxi cab on the side of the street, or you may also contact a local taxi company to pick you up at your location. The fare may cost you about €88-€115. Fare prices may differ depending on the congestion of traffic.
By Bus
Taking a bus is the cheapest option to get to Koutsounari. You can board a bus in Heraklion Central Bus Station and get off in Ierapetra. Once you're in Ierapetra, take a taxi to Koutsounari, which is about 8 km away.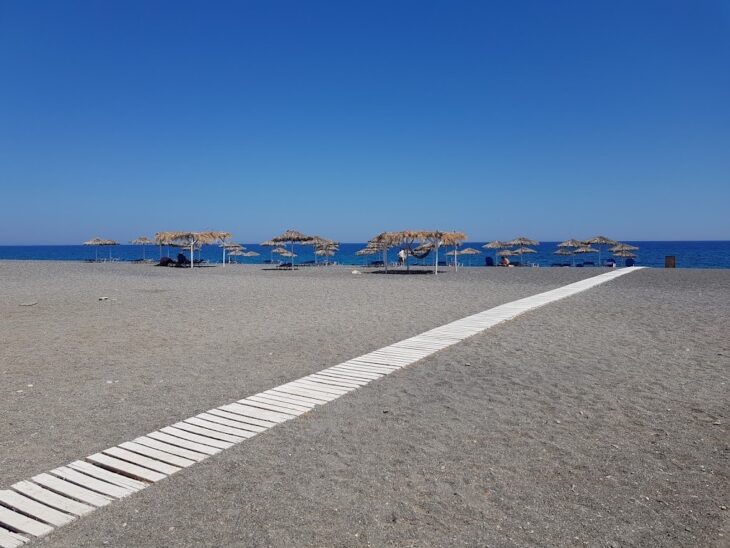 Where to Stay in and Near Koutsounari
Accommodation is always one of the most important considerations when planning a trip. You want to make sure you have a comfortable place to rest your head at night so you can fully enjoy your days exploring Koutsounari. Here are some great accommodation options in the village:
Nakou Village
Nakou Village offers beautiful views of the sea. It is great for those who want to be close to all the action but still have a place to escape to at the end of the day.
Address: Epar.Od. Agiou Ioanni, Koutsounari 722 00, Greece
Website: https://www.traditionalcottages.gr/nakou-village-crete
Contact: +30 697 680 7565
Coriva Beach Hotel
Located only 7.9 miles from Makrigialos Beach, this hotel is a great choice for sun and fun. You can expect high-end accommodation at Coriva Beach Hotel with its private balcony, wonderful view, and luxury amenities. Plus, an outdoor pool is available for your enjoyment.
Address: Koutsounari, Ierapetra, Crete 72200 Greece
Website: https://corivabeach.gr/
Contact: +30 2842 061263
Giannoulis – Almyra Hotel & Village
If you're on a budget, spending a few nights at Giannoulis – Almyra Hotel & Village is a great option. This family-run hotel offers traditional hospitality and comfortable rooms at an affordable price. It's the perfect base for exploring Koutsounari village and all it has to offer.
Address: Ierapetra 722 00, Greece
Website: https://www.almyrahotel.gr/
Contact: +30 2842 062550
Where to Eat in Koutsounari
Food is always an important part of any trip and Koutsounari is no exception. The village has some great restaurants that serve traditional Crete dishes as well as international cuisine. Here are some great places to eat in Koutsounari:
Alatsi
Found right on Koutsounari Long Beach, this seafood restaurant is the perfect place to enjoy a meal with a view. The menu features fresh, local seafood that's been caught and prepared that day. You'll love the relaxed atmosphere and the friendly service.
Address: Koutsounari, Ierapetra, Crete 722 00 Greece
Website: https://www.facebook.com/tavernaalatsi/
Contact: +30 2842 062040
Taverna Psaropoula
Many locals and visitors alike agree that Taverna Psaropoula serves up some of the best food in Koutsounari. The menu features traditional Greek dishes as well as international favorites. You'll certainly appreciate the homey atmosphere and the delicious food.
Address: Koutsounari, Ierapetra, Crete 72200 Greece
Website: https://www.facebook.com/PSAROPOULA.taverna/
Contact: +30 697 750 0272
Taverna Rodos
Home-made food has never tasted so good. Taverna Rodos is a hidden gem in Koutsounari that's known for its delicious food. The menu changes regularly, but you can always expect fresh, homemade dishes that will tantalize your taste buds.
Address: Koutsounari, Ierapetra, Crete 72200 Greece
Website: https://www.facebook.com/RodosTaverna/
Contact: +30 2842 061024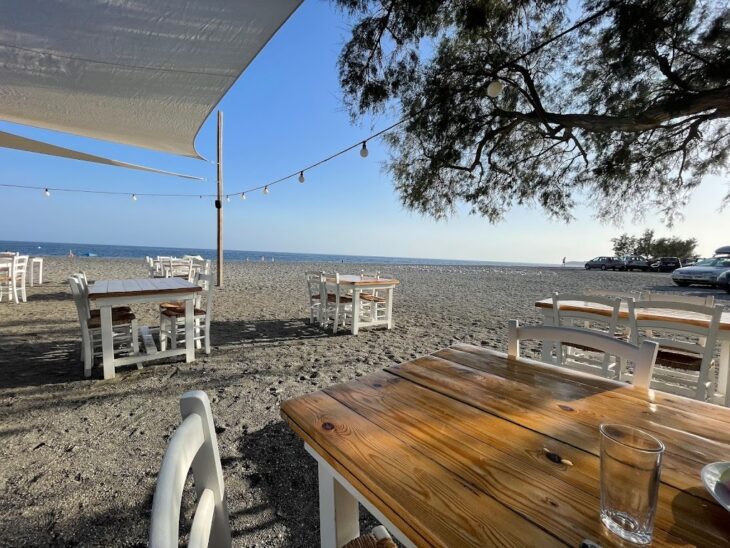 The Best Time to Visit Koutsounari
In general, the choice of when to visit Koutsounari really depends on what you want to do while you're in town. If you're looking to enjoy the beach, the best time to visit is from June to September when the weather is warm and sunny. However, if you're more interested in exploring the village and its surroundings, April or October would be a better choice as the weather is cooler and there are fewer crowds.
No matter when you decide to visit, Koutsounari is sure to charm you with its natural beauty and traditional hospitality.