Chania is one of Crete's most beautiful cities, with unique architecture and vibrant history. However, Chania is more than that! In fact, it offers lots of things to do at night as well. Although visiting beach bars is the favorite thing to do at night, there are many other things you can do in this unique town. If you take your time to travel around the city, you'll notice that there are various activities to do that will make your visit even more memorable!
So, what can you do at night in Chania? Here is a list of all the fun stuff you can do in Chania at Night:
Take a Stroll on the Old Venetian Harbor
The Old Venetian Harbor may look fabulous during the day, but it's even more breathtaking during the night. The lightings that are arranged on buildings around the harbor, as well as the illumination of the moon on the dark ocean's surface, are something you don't want to miss out on.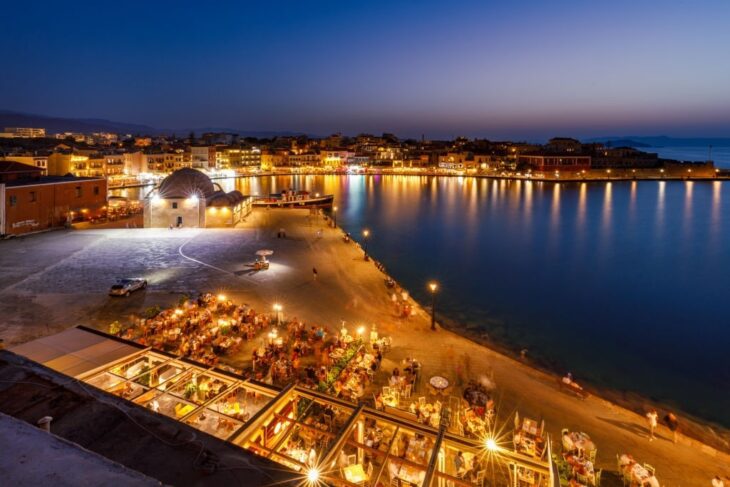 In the 14th century, Venetians built the harbor to protect the city from enemy landings and vicious pirates who used to raid Greek islands in the Aegean Sea. Today, the site has become one of the most visited places in Chania. It is now a tourist attraction that's quite popular both with Greeks and foreigners.
Although years have passed, the beauty left behind is still apparent all around. Aspects of Cretan and Ottoman culture are also visible, blended together with marvelous Venetian architecture.
One of the main things you can do in the Old Venetian Harbor is to check out the ever-famous lighthouse. Many people visit the said lighthouse during the day, but with fewer crowds and no scorching sun to block the view at night, you can experience it in a different and better way.
The walk from the harbor up to the lighthouse is around 500 meters. Once you reach the end, you'll have a panoramic view of the entire town. You'll be able to see the city's silhouette, as well as its port full of illuminated yachts and boats.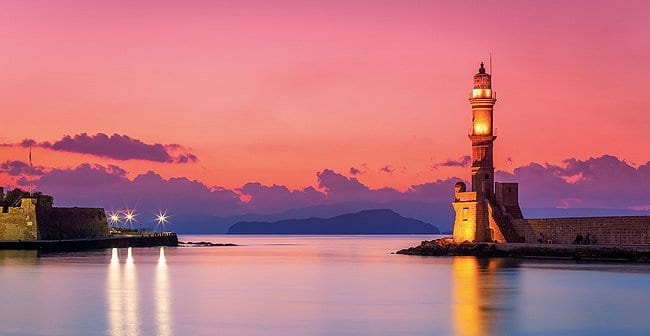 Though you can't access the lighthouse since it is locked, the views are worth the short walk. You can take pictures, enjoy the cool breeze and, if you're lucky enough, watch a romantic sunset!
Once that's done, you may visit the surrounding cafes and restaurants that are found in the area. The whole place is filled with food stalls that offer traditional Greek cuisine at really great prices. You can get a plate full of fresh grilled fish, roast octopus, or even some souvlaki!
Explore the Old Town
If you want to focus on exploring the city, then visiting the Old Town is a must. Walk through narrow alleyways and experience the Cretan lifestyle first hand. Take a peek at the many shops and stores, or simply sit down at a café and enjoy a cup of coffee while observing people move about.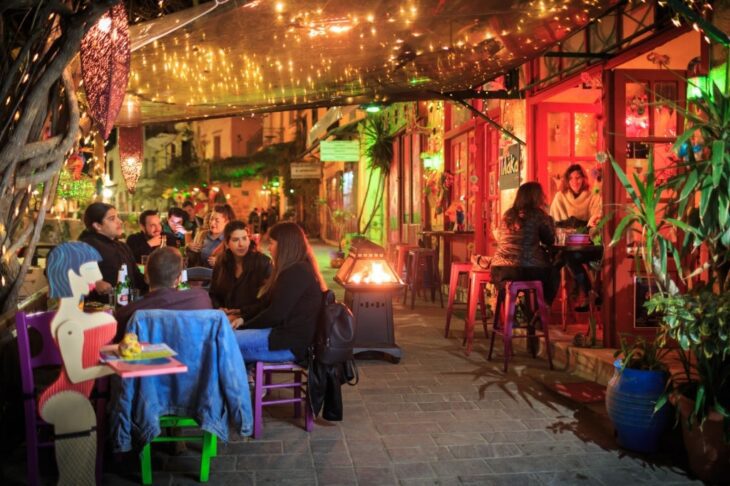 There are undoubtedly many things you can do in the Old Town at night, and one of them is finding a lovely memento for friends and family back home. Many souvenir shops are open until late evening, and if you don't have enough time to travel around the island, this is a good option. Whether it's ceramic utensils, clothing, wooden products, or even some themed artwork, you're bound to find it all in the Old Town.
If physical shops don't interest you that much, try checking out street vendors instead. You can find unique and handmade items that vary from gourds to necklaces made out of olive stones to even spices!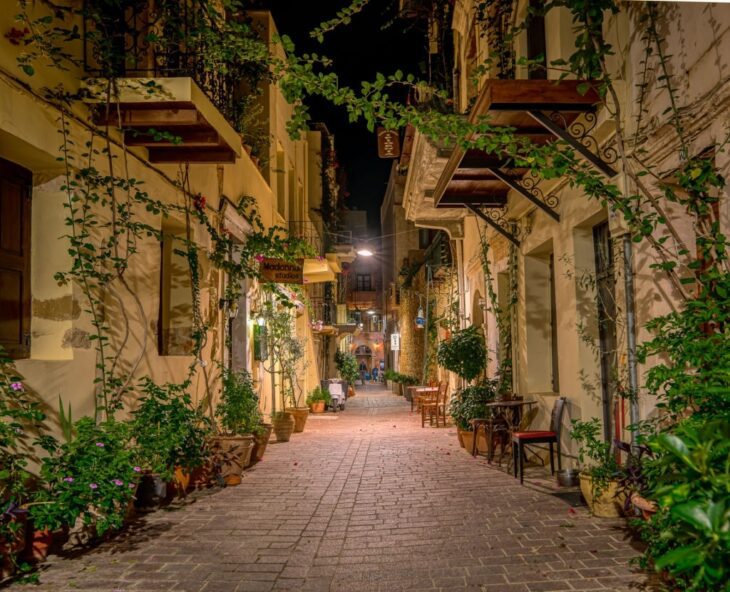 What's more, various kinds of street food can also be found in the Old Town. So, if you feel a bit hungry after a long day of walking around, this is a perfect place to have dinner and grab something tasty to eat. From crepes to souvlaki, gyros, or even some freshly made bougatsa (Greek pastry), you'll be able to have them all!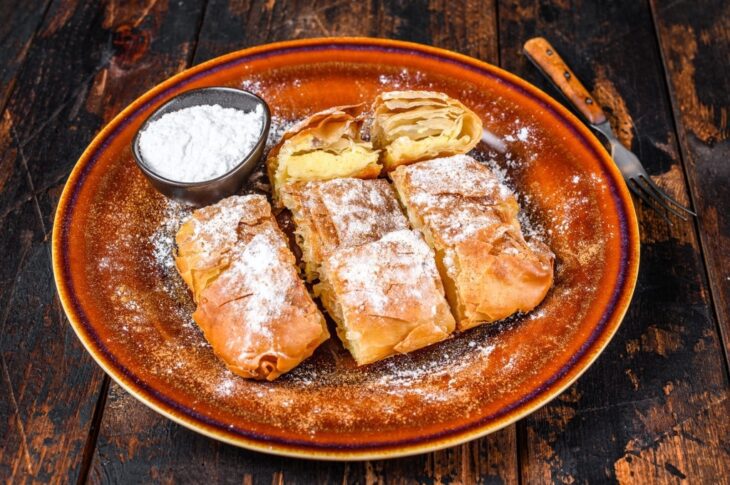 Not only do you get to satisfy your shopping and food cravings, but the whole atmosphere will make you feel like you're in a different place and time.
Grab a Drink or Two in a Local Bar
Although it can be fun to stroll around the city, you also need some time to sit back and relax. So, after a long day of exploring, why not grab a drink with friends or loved ones at one of the local bars?
Chania is home to the best bars and pubs around the island. From live music, extraordinary views, and a wide selection of beverages to choose from, you'll definitely have an enjoyable time.
There are hundreds of amazing bars spread across the city. You can choose between traditional Cretan bars, relaxed beer gardens, trendy old town pubs, or even funky places with modern design. Whichever fits you best, there's a place out there that's perfect for you.
The back alleys of the Old Town and the old port of Chania are the most popular places to find a bar for an evening escapade. However, if you feel like going on a road trip, head to Agia Marina and Platanias. These are two districts just a few kilometers outside the city center that also have some great nightspots.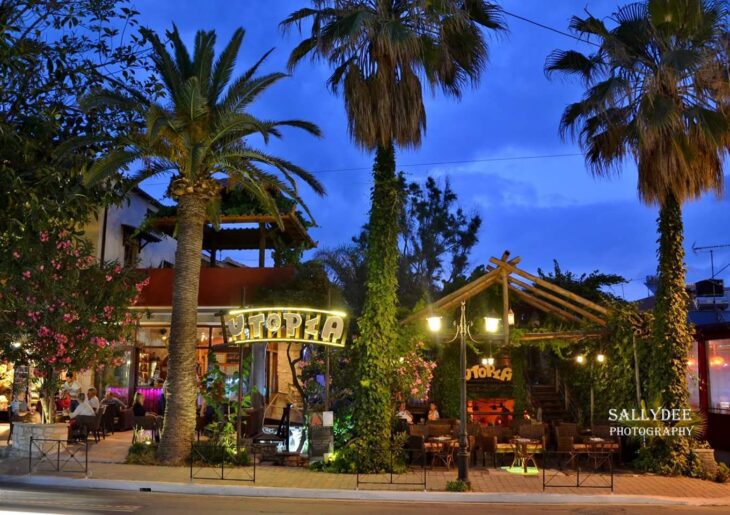 Go Dancing 'Til Dawn
If you're looking for more than just a laid-back evening, head to one of the city's nightclubs! Some bars take it up a notch and turn into dance venues after dark. You'll find various kinds of music being played by the top DJs in these clubs. So whether you're in the mood for Greek Cretan folk, dance hits from abroad, or even European chill-out tunes, you can experience them all.
In addition to that, some clubs have themed nights where they play certain songs from a specific decade or style of music. You can go crazy and vibe to the classics of the 1980s or today's most popular hits.
Moreover, clubs just a few meters away from the beach are also a great thing to check out. You can go for an after-dinner drink or two, enjoy the view of the sea, and dance your heart out before calling it a night.
The bay front of Agia Marina and nearby Platanias has the best beach clubs around. Young crowds can be seen in these parts of Chania at night, so if you're looking to have a wild night out, this is a good option.
Have a Look at Chania's Municipal Garden
If you're seeking for a late-night adventure that's quite different from the usual, try visiting the city's Municipal Garden, which is approximately 500 meters southeast of the old town. The "Kipos" is a community garden complete with creatures, century-old trees, and shaded walkways.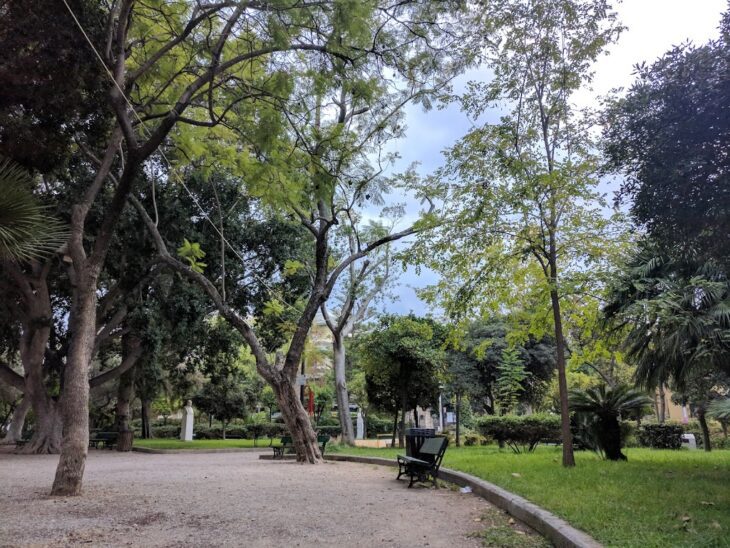 Although it's common for people to visit the garden during the day, this green oasis offers a different experience after the sunsets. As a result, it has become a popular gathering spot for locals and tourists alike who want an escape from the busy streets of Chania.
Chania's Municipal Garden is an ideal place to enjoy an evening stroll or to sit under and have a chat with friends and loved ones. You can also see Cretan swans, goats, turkeys, ducks, and even fowls as you make your way along the path of permanent residents of the area.
If you get a bit thirsty during your visit, you can always buy a refreshing drink from the park's 100-year-old cafe bar. Located at the center of the beautiful garden, this vintage snack bar offers sandwiches, fresh smoothies and juices, and light snacks.
Occasionally, the park hosts free concerts and even live events where people can watch performances and enjoy an evening out.
Experience True Greek Nights
"Greek night" is a term locals use to describe how it's like to spend your evening in Cretan way. Greek music, traditional food, and lots of dancing are all part of the experience.
Dozens of restaurants and taverns hold "Greek nights" on most weekends. The most popular ones are near the old port of Chania and the old town. You can find different kinds of Greek music being played in these places. Some are casual taverns with laid-back settings, while others are lively restaurants that offer themed nights with an all-out party atmosphere.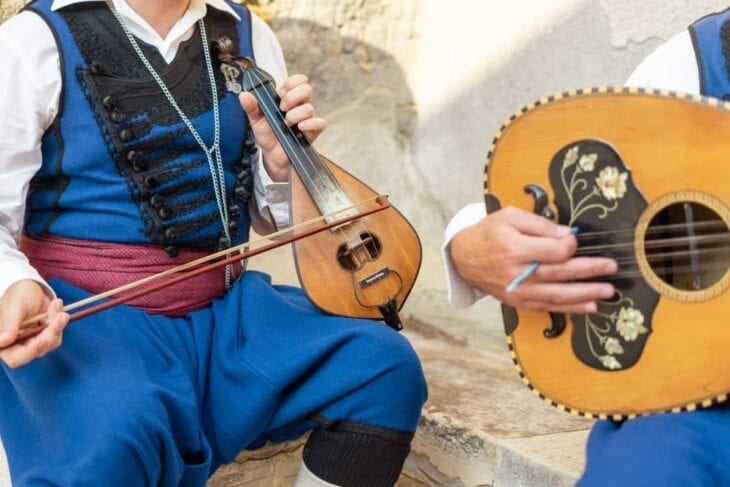 During these special evenings, visitors can feast on authentic Greek cuisine. In addition, a band usually plays songs with lyrics that talk about life in Crete or about love – slow tunes for couples who want to dance close together while faster ones for the party people.
Most establishments offer both indoor and outdoor spaces where you can enjoy your meal or drinks with a view of the sea, old town, or harbor. Greek nights start at 7 PM and usually last 'till late at night.
Night Swimming in Chania
Many beaches in Chania offer great places for night swimming during the summer months. The long, wide beaches of Kissamos and Stavros are popular destinations where visitors can go swimming even at night.
You can gaze at the stars while enjoying a dip in the water or simply relax on the sand as you watch the waves come and go. It's a romantic experience that you can share with your special someone or with friends.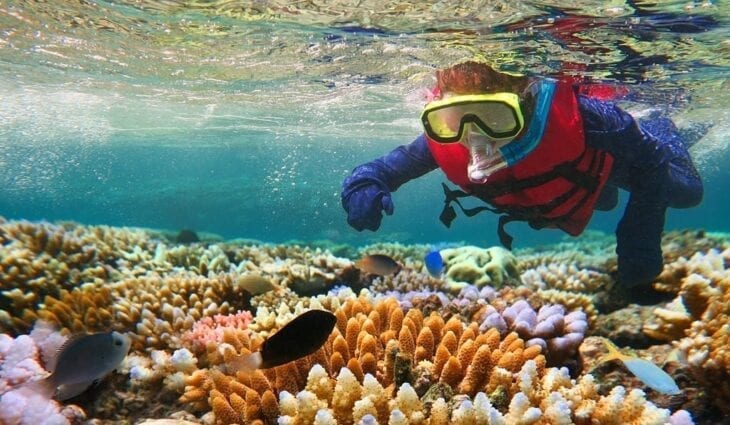 If you're up for it, you can even go snorkeling or diving at night. The waters of Crete are ideal for exploring marine life, including hundreds of different species of fish, octopus, and mollusks. Visibility is usually good even at night since the sea is clean and warm all year around.
Overall, Chania's nightlife is indeed quite different from places around the globe. Its vibe represents old-world charm mixed with modern elements that give the city its unique character even after dark!