Crete is the biggest island in Greece that contains plenty of stunning archaeological ruins and historical cities. It has plenty of ancient cities with different historical stories that will amaze tourists in their city. The first civilizations that lived in Crete were the civilizations Minoan. Crete also became the primary location for the Aegean's Bronze Age culture. The culture of Minoan arose in the 15th century, where Crete was renowned for its largest cities and buildings. In modern day, the ancient cities of Crete became popular with tourists for its incredible attractions. Each of the cities can offer both historical sites and nature adventures.
Listed below are the three main ancient cities in Crete.
Kamara (City of Lato pros Kamara): Kamara was populated when Dorian Lato's people understood the security of the city from invasion during the early Bronze Age. Now, it has a unique archaeological ruin that can be found underwater.
Aptera City: The city of Aptera prospered and was powerful from Minoan during the early days, but it eventually faded. The city has plenty of historical ruins and landscapes to explore.
Cydonia City: Cydonia has become the modern city of Chania, Greece. Chania is a home for many historical sites, museums, and beautiful beaches.
1. Kamara (City of Lato pros Kamara)
Kamara or Lato pros Kamara is also one of the ancient cities in Crete. It was established in the Bronze Age. It is located on the east side of Olous, but is now called Elounda, Crete, Greece. Travelers can visit the place and explore. The city has a beautiful seaside view that is perfect for a vacation. There are a lot of things a tourist should see in Elounda. It includes Kamara City or the Sunken City of Olous, Nisida Spinalonga, Spinalonga Island, and many more of its scenic beaches. Tourists can fully relax and enjoy the sea with its magnificent view. Elounda is a popular destination because of its glorious beaches and landscapes. They are also known for having costly and luxurious hotels. The place has some excellent reviews from tourists because of its amazing ruin below the water. It also has relaxing and refreshing beaches to swim with. The best time to visit Kamara City or Sunken City is between the summer of June and September. When exploring the beautiful places of Elounda, it is important that visitors follow their health protocols. Proper wearing of masks and sanitation are essential. Also, social distancing is applied in swimming to beaches and pools. It would take the tourist to walk for 1 to 2 hours to reach the Kolokytha beach, where the Kamara can be seen. However, it would only take about 13 minutes of driving to reach the destination.
2. Aptera City
Aptera ancient city is one of the most significant and interesting archeological sites in Crete. Aptera City is located in western Crete. It lies in the hills of the Southern shore of South Bay, about 13 kilometers east of Chania. To see the archeological site, tourists need to pay an entry fee of €4. The place can be accessed from 8am to 5pm every day, but is closed during Mondays. The city has many tourist spots to offer. Archeological sites and beaches are the must-see in Aptera. It has the beautiful archeological site of Aptera, Ancient Theater of Aptera, Almirida Beach, Kalami Beach, and more. Aptera is also a popular city to explore, especially for those people who are interested in history and culture, hikers, nature and beach lovers. Everyone who visits Aptera City finds its archeological sites astonishing. The beauty of its history is truly captivating. The beaches have amazing and refreshing views. The archeological site is open during the summer, which is from April to October. It will be the best time to visit to see the historical sites and its beaches. There are health protocols implemented in Chania, Greece. Masks and social distancing are important to avoid contamination by the Covid-19 Virus. Following the health and safety guidelines when traveling will guarantee the safety of one's health. It will take about 45 minutes of walking up the hill to reach the archeological site. However, it will only take about 12 to 13 minutes to reach the destination when driving. There is no public transportation available in Aptera, so it is essential to have a car to reach different tourist spots.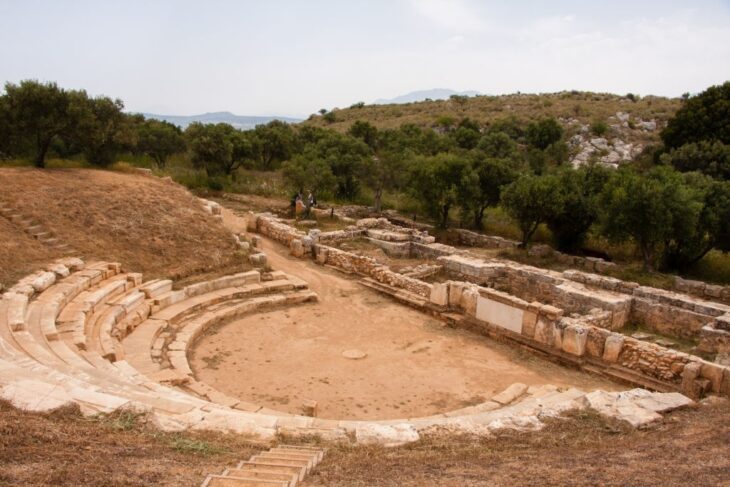 3. Cydonia City
Cydonia city is a modern day site of an ancient Greek city. It was the most powerful city in Crete during its time. The city can be located in the city of Chania, as it was the modern city that was established on the land of Cydonia City. The city is accessible to anyone who wishes to visit. There are plenty of different attractions in Chania. It includes the city itself, which is made from the ruins of Cydonia City, Old Venetian Port of Chania, Maritime Museum of Crete, Lighthouse of Chania, Nea Chora Beach, and more of it. A lot of people have already visited and explored the beautiful city of Chania. It is so popular because of how magnificent their landscapes and views are. Many tourists have recommended the city to be visited and also said that the city is glorious, especially when the sunset comes. The best time to travel and visit Cydonia is in summer, around April to October. Additionally, when traveling to Chania, it is important that everyone will follow their health protocols. However, masks are not compulsory, but it is highly recommended. Since Cydonia City is the modern Chania City in Greece, walking around the city is already considered as exploring Cydonia. Cars can also be used when exploring the city to easily get through the different parts of Cydonia.
4. Agia Triada City
A Minoan villa and city named Agia Triada has already existed in southern central Crete for almost 4,000 years. It was one of the Cretan Kings' homes. Its ruins have been preserved up to this day. The city of Agia Triada is located in the municipality of Faistos in Crete, Greece. However, there are several places in Crete that a tourist can find. There is Agia Triada located at Akrotiri peninsula, and the other at the southeast near the community of Ziros. These can be accessed and looked into. The monastery and tiny mountain of Agia Triada are two of the must-visit places when traveling in Crete. These attractions gain popularity because of its architectural beauty. The common reviews of tourists who visited and experienced the attractions were of how incredible the structures were being maintained. They said it was an amazing and mesmerizing experience to see all the Agia Triada attractions. It is recommended to visit Agia Triada during May and October. During those months, the city has good weather that is perfect for vacations. Vacationists must always remember to use their masks wherever they go in the city, with proper social distance. If a tourist decides to walk from Faistos to Agia Triada, it would take about 39 minutes of walking, but only 6 minutes when driving.
5. Anopolis City
The Anopolis City is a historical village in Crete that has managed to preserve its actual identity. Even though there are things that they need to change in the city to improve, they still managed to preserve its beauty without ruining the historical mark of it. The city of Anopolis is located in the province of Sfakia, mainly in the high mountains. It can only be accessed by climbing the steep mountain. Tourists can also spot the beautiful view of nature, as well as its beaches below. To fully experience the city of Anopolis, after exploring the historical site in the mountain. Visitors should also see the scenic beaches with white sands. Glyka Nera Beach, Ilingas Beach, and Naturist Beach. Tourists can also experience bungee jumping in Liquid Bungy if they are looking for more adventures. These places received good reviews from tourists as it gives them the adventure of both nature and sea. The advisable time to see the city of Anopolis is in the spring, around March and May, as it has a great climate that is perfect for hiking. However, during the time of COVID-19, people must wear their masks and perform social distancing. Travelers would take more time, if they decided to hike or walk to the city. Walking would take 3 hours and 30 minutes. However, driving would only take about 2 hours and 35 minutes to arrive in the city.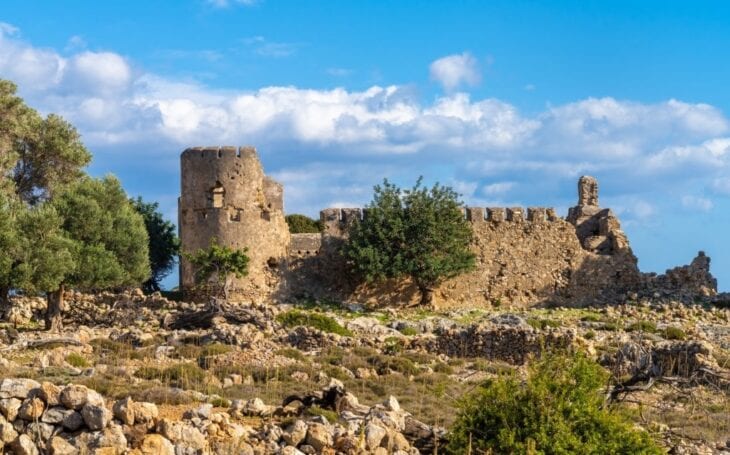 6. Chersonesos City
The Chersonesos City is also known as Hersonissos, which is situated in the northern part of Crete. The city has plenty of seaside resorts, bars, and restaurants in the area. Also, it becomes a perfect getaway for holidays and any other occasions. The city can be easily accessed by ferry and car. Moreover, it is a popular tourist vacation because of its seaside resorts and lively night-life. However, the city is not limited to its resorts and night-life, but also its tourist attractions. Aquaworld Aquarium & Reptile Rescue Center, Dinosauria Park, Labyrinth Park, Sandari Beach, Potamos Beach, and many others can be seen and experienced in the city of Hersonissos. It also received good tourist reviews for the safety of animal life and an amazing theme park. Tourists should try to visit Hernosissos during May for its warmer weather and beautiful flowers in the area. All cities in Crete, Greece, follow the same health protocols of wearing masks in public spaces as well as social distancing. Driving to Hersonissos from Heraklion will only take 20 minutes; while walking will take 4 hours.
7. Itanos City
During the era of Greek and Roman, Itanos city was developed. The city gained power and became prosperous because of trading with Libya, Palestine, and Syria. It even has its own currency and marble-covered structures. It is situated between Agios Nikolaos and Sitia and has paved roads. Itanos has plenty of gorgeous beaches and attractions that drive travelers to visit Itanos. It includes Vai Beach, Myrtos Beach, Lake Voulismeni where the legend of two goddesses bathing, Moni Toplou Monastery, Gorge of the Dead, and many others. Some tourists fell in love with the place, as it is bright and colorful with many historical stories. Visitors are suggested to travel to Itanos during the summer season, which is June to September. It is important that when people visit in the city, masks and social distancing are applied wherever they go. A tourist who decides to walk from Sitia to Itanos, will take 3 hours and 34 minutes of walking. While, riding a car will only take 16 minutes.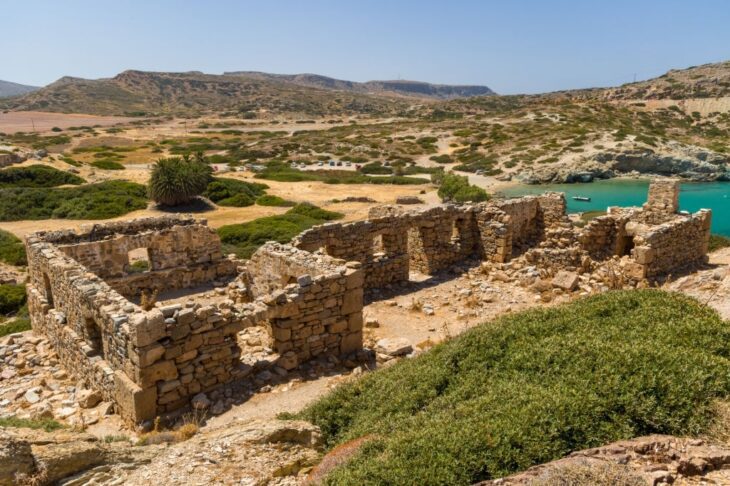 8. Amnisos City
On the northern coast of Crete, Amnisos is a Bronze Age city that served as a harbor for the palace city of Knossos. It has a paved road that is accessible for anyone who wishes to enter the city of Amnisos. There are many attractions of the city to provide for its tourists. It has the Eileithyia Cave, Amnissos Beach, Boufus Cave, Vathianos Kambos Beaches, Karteros Beach, and so on. However, the city is not as popular as the other cities. It does not receive many tourists and has low reviews. Nevertheless, Amnisos City is a perfect getaway for those people who like a restful and secluded vacation. The best time to visit the city is in May to June, as it has warm weather with plenty of beautiful flowers. The city of Amnisos can be reached on foot in 1 hour and 42 minutes. However, riding in a car or a bus will be much easier and faster, as it only takes about 15 minutes on the road.
9. Heraklion City
The capital city of Crete is the Heraklion City and the largest, among others. Culture, history, and tradition is the heart of Heraklion. The city is situated on the east side of Crete, between the two cities of Lassithi and Rethymno. Heraklion can be accessed through cars, buses, and boats. It is also the most popular city to visit in Crete and has many cool and fascinating places that a tourist should see and experience. It has the Heraklion Archeological Museum, Historical Museum of Crete, Rocca a Mare Fortress, Natural History Museum of Crete, Morosini Fountain, and many more. These attractions received excellent reviews from numerous tourists. The best month a tourist should visit Heraklion is in spring or late autumn, which is in March to May and September to November. Heraklion also follows the health protocols of mask and social distancing to avoid transmission of the virus. To enter the city of Heraklion from Rethymno, will take about 15 hours and 34 minutes from walking and only 1 hour and 15 minutes from driving.
10. Aigilia City
Aigilia City is also known as Antikythera in modern day. It is a tiny island that is just under 20 square kilometers in size. It is sited in a dangerous sea region between the island of Kythera and Crete. The city can be best accessed through boats and ferries from Kythira. However, even if the island is small, it still has some limited tourist attractions to offer. It has the Lighthouse of Apolytara, Castle, Kamarela Beach, Halara, and Xeropotamos Beach that have beautiful turquoise crystal clear waters. However, the island is not a popular destination because of its accessibility. Summer in Crete is the best time to visit the Aigilia City for its relaxing beaches. However, the island is not possible to reach by walking and driving. The ferry can arrive at the island in about 2 and a half hours.
11. Archanes City
Acharna city is an ancient name for Archanes village in Crete. It is known for preserving its traditional Cretan architecture. Archanes is situated about 15 kilometers from the city of Heraklion. It can be easily accessed from Heraklion by public transportation and car rental. Archana or Archanes has plenty of tourist attractions to see, such as, Ecologio Pano Giouchtas, Archeological Museum of Archanes, Winery Stilianou, Mount Giouchtasoutas, and a lot more. Achanes is a popular destination for tourists who love wine and adventure. Tourists have enjoyed every attraction in Archanes that gave them satisfaction during their vacation. Travelers should visit Archanes during the months of April, May, October, and November, as the city has good weather perfect for vacations. Also, tourists visiting Archanes will need to follow their health protocol of wearing a mask and social distancing in public gatherings. Walking from Heraklion to Archanes will take about 3 hours and 5 minutes, while driving will only take 20 minutes.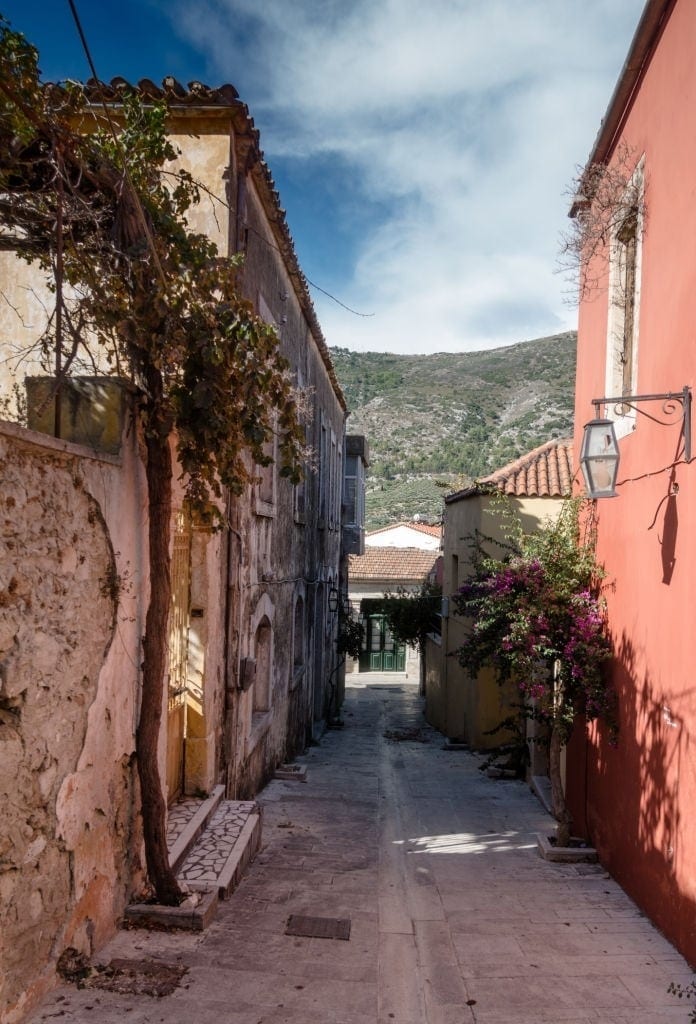 12. Kantanos City
Kantanos City or Kantasno / Selino is a municipality located in the region of Chania, Greece. It is accessible to anyone who wishes to visit the place. There are car rentals and public transportation available for fast and efficient exploration in Kantanos. The city is popular with tourists as it provides scenic beaches and interesting historical places. Elafonisi Beach, Kedrodasos Beach, Agia Irini Gorge, Anidri Canyon, Lissos Gorger, White Mountains Forest Preserve, and a lot more. These attractions amazed the tourists because of its breathtaking landscapes and unique beaches. The best time to visit Kantanos is during summer, which is in June through August, which is perfect for nature adventures. However, tourists will need to wear masks and perform social distancing in public places of the city. Walking from Chania to Kantanos will take 11 hours and 15 minutes, but driving will only take 1 hour and 2 minutes to arrive in the city.
Which city in Crete is the oldest?
The oldest ancient city in Crete is Knossos. It was the greatest historical site that has come from the Bronze Age. The city has also become Europe's oldest city. Knossos has been the home of King Minos and the central place of the Minoans. Also, the city was the only city of Crete that had a town bordering the hill of the palace. Its palace is the most monumental and important of Crete's archaeological sites.
Which is the most visited city in Crete?
The most visited ancient city in Crete is the Heraklion City. Heraklion is the main city in Crete and is popular for its archeological sites, landscapes, museums, and nature. It has plenty of attractions for a tourist to explore and experience. Clubs and bars are also open that give a lively evening to everyone and make the nightlife in the city fun and unforgettable. Tourists tend to visit Heraklion more than others as they can experience everything in the city.
What do you need to know about Crete as a tourist?
Crete is the biggest island in Greece and receives the most tourists. Crete is also an exciting city that is full of mythology and amazing history. It also has plenty of beaches with stunning views and crystal-clear waters, full of archaeological sites, and museums to visit. However, a Crete travel guide is essential and tourists must prepare certain things before traveling in Crete.
Listed below are the things a tourist should know about Crete.
Weather: Crete has great weather that will be perfect for a vacation. However, the only downside of the summer weather of Crete is that it gets too hot. Tourists who do not like being too exposed under the sun should avoid traveling in Crete in July and August.
Accommodation: It is best to book a place to stay in advance before the travel date. Crete has so many tourists every year that sometimes it can be hard to find a hotel to stay at.
Transportation: Crete has a lot of attractions that cannot be reached through public transportation. Rental cars are the best option when visiting Crete, as it can access any attractions in a city.
Attractions: Crete has plenty of beautiful beaches, historical places, landscapes, nature adventures, and many more to offer.
Health Protocols: During the time of the pandemic, Crete is strict regarding wearing masks and public distancing. It is best to follow the protocols when visiting the place.
Do you need to rent a car to visit the Ancient Cities in Crete?
Yes, renting a car is essential when visiting the ancient cities of Crete. Some attractions in the ancient cities of Crete cannot be accessed with public transportation, and it will be time-consuming before a tourist can arrive at the specific location. Renting a car becomes easier and convenient when traveling in Crete, to fully explore the cities and reach destinations without a hassle. Tourists who want to rent a car in Crete will need to prepare their age, driving license, documents, car condition, and fuel.
What are the factors to consider before renting a car in Crete?
There are certain things a tourist should consider before renting a car in Crete to guarantee a safe and hassle-free journey.
Listed below are factors to consider before renting a car in Crete.
Insurance: Collision Damage Waiver is included in car rentals as well as driver's credit or debit card as a guarantee in renting a car in Crete. However, there are additional fees that apply for excess and no credit card. Renters should also remember that neither of those insurances covers damage to cars mirrors and glasses. If there is an accident, renters should contact the station as soon as possible and remain in the location until someone from the station arrives.
Driver's Age: Drivers must be over 21 years old to drive the rental cars in Crete, and should also have a driver's license for a year.
Driver's Gender: Both female and male can drive without any restriction. Anyone who wants to rent a car can access car rentals in Crete, but the name of the driver should be included in the written agreement.
Car Type: A car type should be appropriate for the number of people who are traveling with extra spaces for other necessities, such as bags. There are plenty of cars that are manual and automatic to choose from in Crete.
Documents needed for renting a car: The documents they will need from renters are the driver's license and credit or debit card of the driver. However, if the driver forgot to bring their driver's license, a second driver with valid documents can drive the car. Driver's license is important in driving in Greece.
How much does a car rental in Crete cost?
Tourists that will need to be picked up and dropped off at any airport or port in Crete will need to rent a car. A car type that has a manual and automatic transmission can cost about €250 for a week's trip to Crete. A day and night trip will range from €30 to €40. This kind of price in a car will give renters a good deal with a 4-door car, and fully air-conditioned. It will be perfect enough for 3 to 4 persons that can take them to their chosen destinations.
How does Covid-19 affect car rental in Crete?
Due to the transmission of Covid-19 virus all around the world. Car rentals in Crete must follow health protocols issued by the Ministry of Health in Greece to guarantee the safety of both staff and tourists. Cars that are available for rent will be cleaned and sanitized before and after use by renters. Cleaning materials for cars that are issued by the Greek Ministry of Health should be used in cleaning the cars. Staff must also use hand sanitizer, mask, and clean the inside of the company to avoid the transmission of viruses and for the safety of everyone.