Nowadays, solo traveling has become more and more popular. Soul searching, adventure-seeking, or just plain old curiosity are all reasons people want to travel on their own. However, one of the biggest decisions you need to make before taking the leap is to choose a destination. Many places are still not very friendly to solo travelers, but luckily there are a few exceptions.

Crete is one of the most popular islands people visit in Greece. With gorgeous beaches, lots of history and culture, not to mention delicious food – it is no wonder why so many people want to go there.
Is Crete a good destination to travel alone?
Yes, Crete is indeed a great place for solo travelers, and here are the top reasons why:
Crete is a Safe Place for solo travelers
Among the concerns solo travelers have when going on a trip is their safety. No one wants to feel uncomfortable or at risk when traveling. Luckily, Crete is a very safe place to visit. As with any other region in Greece, crime is generally low in Crete. Police presence is strong throughout the island, and even if an accident happens, help is never too far away.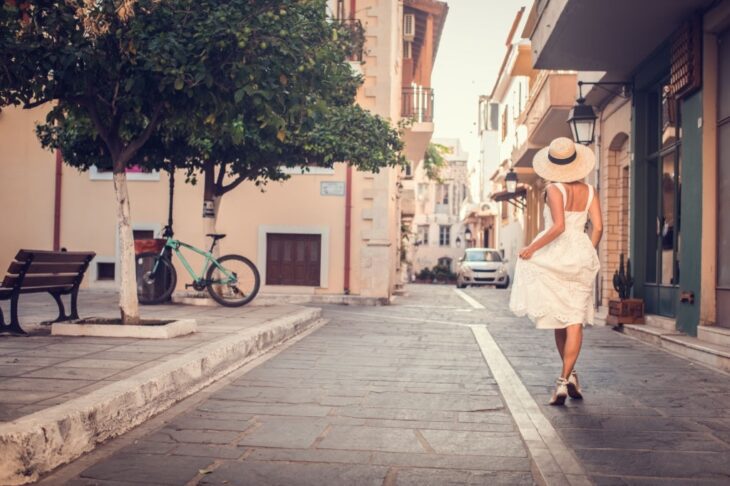 But of course, the more people in one location, the more likely there are minor criminal situations. As a result, major cities like Chania, Heraklion, and Rethymnon experience some minor law violations. However, this isn't something tourists need to worry about. Violent crimes are extremely rare, and most people feel very safe traveling around the island on their own.
People in Crete are very friendly, polite, and hospitable. Even if you're a female solo traveler, you'll be surprised at how respectful locals are. If you're confused, lost, or just in need of help, people will be more than willing to show you around and give you directions.
Still, like with any place, it's a good idea to take a few easy precautions:
Don't leave your valuables unattended.
Always lock your hotel doors when you leave as well as your rental car.
Police and emergency telephone numbers should be written down in case you need to call them.
Be sure to have a map of the area with you at all times to avoid getting lost.
Crete Can Cover a Wide Range of Traveling Preference
We all have different ways to enjoy a getaway. Some prefer dancing the night away in a lively beach bar, while others love to hike in the mountains. Whatever your preference, Crete has it all.
The island offers a wide range of activities and attractions. If you want to explore hidden gems such as waterfalls, then head on to the falls of Kourtaliotis near the village of Plakias. The calm waters will refresh you, and the beautiful surroundings are sure to take your breath away.
For those who want more of a chill vibe, then visit Voulisma Beach, an oasis found on the northeastern coast of Crete. Here, you can spend a wonderful time swimming at this secluded white sand beach or just lie under one of the beach beds while enjoying a nice cold drink.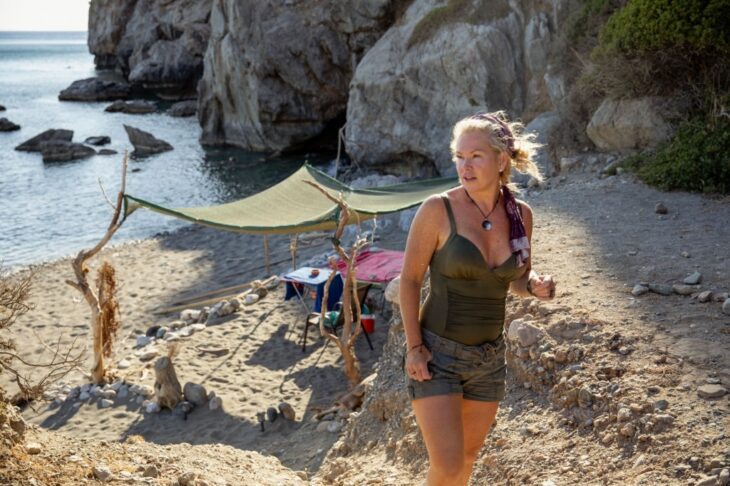 Of course, snorkeling in Crete is also a popular activity, and the clear blue waters are a great place to see some marine life!
In addition, there are many cultural and historical places to visit, such as caves, monasteries, museums, and more. Stroll around Heraklion and Rethymnon's Old Town and get lost in the old-fashioned buildings.
No matter what kind of traveler you are, whether a party animal or an explorer, Crete has something for everyone.
Traveling in Crete is Very Easy – Solo or not!
Crete has various forms of transportation, which make it easy to get around. Some buses and taxis can take you from one city to another, as well as ports for those who wish to travel by boat. Crete also has an airport in Heraklion, an airport in Chania and an airport in Sitia, so you don't have to worry about not being able to go back home.
Their bus system is very cheap and reliable, so if you're on a budget, this could be an option for you. However, the bus schedule varies throughout the island, making it difficult at times, depending on your location. On top of that, not all cities have their own station; thus, sometimes traveling between two cities may require changing lines once or twice before arriving at your destination.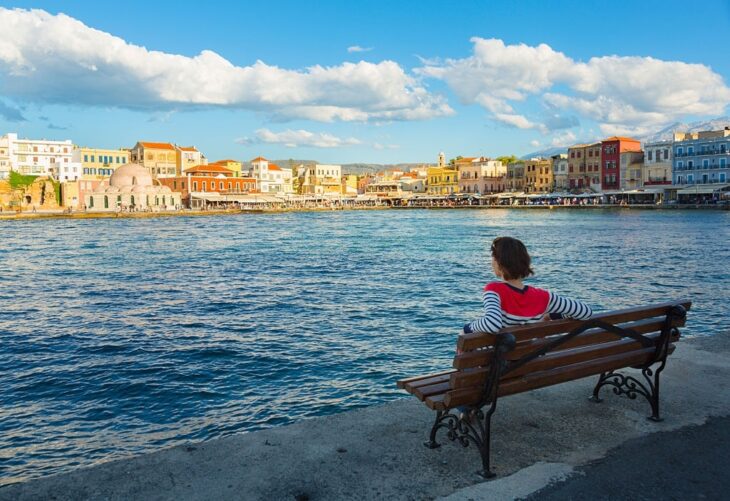 The best form of transportation in Crete is by renting a car. Crete is a big island, and if you want to visit various places, it's much easier when you have your own mode of transportation. Not only this, but renting a car also allows for flexibility in terms of hours and days, which can make travel even more convenient.
Solo Travelers Can Enjoy Crete All Year Round
One of the best reasons Crete is an excellent choice for solo travelers is the various activities you can enjoy all year round! There are so many places to visit, things to do, and local festivities to take part in.
Indeed there's no better time than the holiday season if you want to be around lots of people and partake in typical cultural events that locals usually take part in. Still, even off-season can be fun if you're someone who simply loves travel above all else.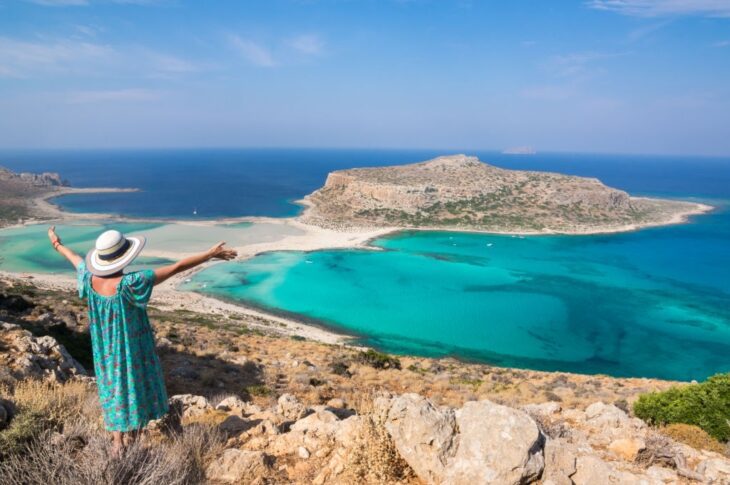 The whole point of traveling alone is being able to pursue unique experiences without having to worry about what anyone else thinks or feels-and Crete offers just that. Take your time exploring Crete during any time of the year and you'll definitely have a holiday that's both memorable and totally exhilarating.
Whether it's summer, winter, spring, or fall, Crete is a destination that should be on any solo traveler's bucket list.
Cretan Culture Is Unlike No Other
On top of beautiful beaches, attractions, festivities, and activities, Crete is also home to a culture that's truly unique and unlike any other.
Cretan cuisine that's filled with heartwarming flavors, the strong sense of community the locals have, and the island's gorgeous nature are just some of what make Crete an amazing place to visit.
Aside from all these, there's also traditional clothing, festivals, local music, carnivals, and many more interesting things to do and learn about.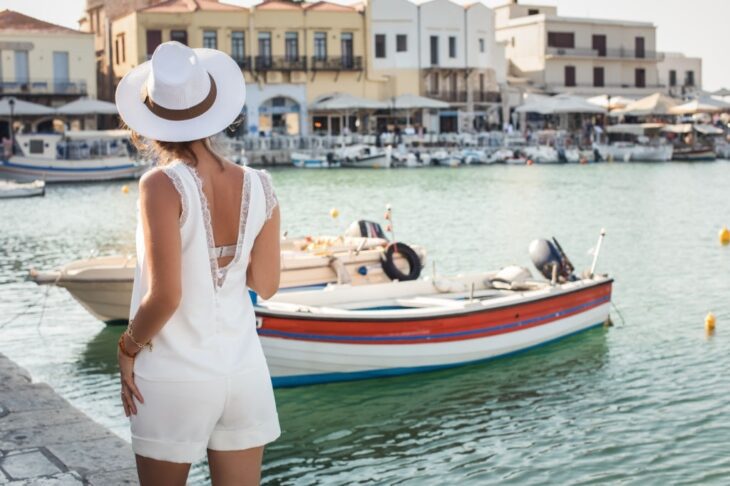 In addition, Cretan hospitality is something you'll get a chance to experience while you're on the island. The locals of Crete are known to be one of the most hospitable people in the world, and they will go above and beyond just to make sure that you feel welcomed while you're there.
Whether you're talking to a shopkeeper, waiter, or just a passerby, you're guaranteed to feel right at home in Crete.
Is Crete Gay Friendly?
Crete is an LGBTQ tourist hub. Heraklion and Chania, are particularly gay-friendly. Religious views are prevalent in the more remote places in Crete. The Greek Orthodox Church wields considerable power, and many locals have traditional views on homosexuality. Crete is flooded with people from all over the world throughout the summer. Check out our gay-friendly guide to the island.
Solo Travelers of All Budgets Can Visit Crete
You don't have to worry about spending a lot of money just to enjoy a holiday in Crete. There are so many options available. From affordable rooms to stay in to simple but hearty meals that won't cost a lot of money, you'll undoubtedly find the right place to stay and eat.
The island is perfect for solo travelers who want to have a luxurious time, but it's also great if you're on a budget and simply want an enjoyable vacation filled with memories that you'll never forget.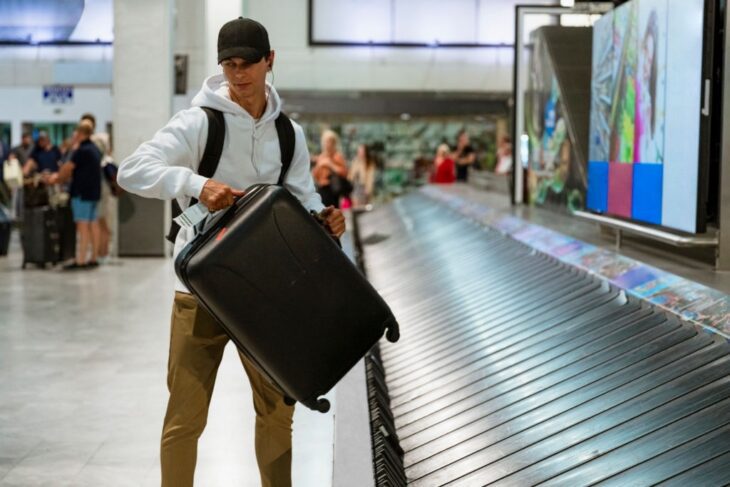 Restaurants, shops, and attractions in Crete are generally cheaper than those found in other Greek tourist destinations, and because there are so many different accommodation options to pick from it'll be easy to find the perfect place fit for your budget.