It's no secret that the island of Crete holds some of the most beautiful and secluded beaches you can find in Greece. The natural beauty surrounding these places is sure to take your breath away. With the wide range of amenities available, you can quickly turn a relaxing day at the beach with your partner into an unforgettable experience.
One spot worth a mention is the secluded Tertsa Beach. This pebbled beach is a favourite spot for locals and even tourists who want to get off the beaten path. The entire beach is surrounded by sand-colored cliffs with clear blue waters, making it one of the most natural-looking beaches you will ever find in Crete. Learn everything there is to know about Tertsa Beach below:
Where is Tertsa Beach
Tertsa Beach is found in a tiny town between Myrtos and Psari Forada, 91 kilometres south of Heraklion and 54 kilometres southwest of Agios Nikolaos. It is nestled in the green valley embraced by the river of Tsounas.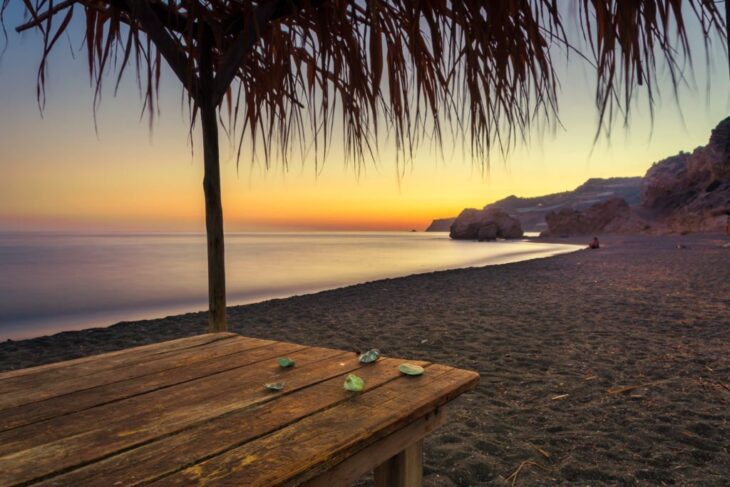 How to Get to Tertsa Beach
Getting to Tertsa Beach by Car
If you want to enjoy your trip to the fullest, visiting Tertsa Beach by rental car is the best option. Renting a car allows you to travel in absolute freedom and at your own pace. Plus, you can pick a cool car that matches your style and personality
Finding a rental car on the island of Crete is really easy as many agencies offer low prices and great deals. You may get a rental car in Heraklion, which is close to Tertsa Beach. Once you get your rental car, follow the route: Heraklion – Knossos – Peza – Choudetsi – Arkalochori – Ano Viannos – Kato Symi – Tertsa.
The whole trip will take you around an hour and 30 minutes, depending on the traffic.
Getting to Tertsa Beach by Taxi
Another way to get to Tertsa is by taxi. You can catch a ride the moment you step out of Heraklion Airport since many taxi services are available there. The cost can be around €60-70, depending on the time and the traffic of your journey.
How to Get to Tertsa Beach by Bus
Another option is taking a bus from Heraklion Central Bus Station directly to Ano Viannos (there is no direct bus to Tertsa Beach). Once you get off the bus, ask the driver which way it is to Tertsa. Depending on the traffic, the bus ride will take you around an hour or two to Ano Viannos. From there, you can catch a taxi to Tertsa Beach.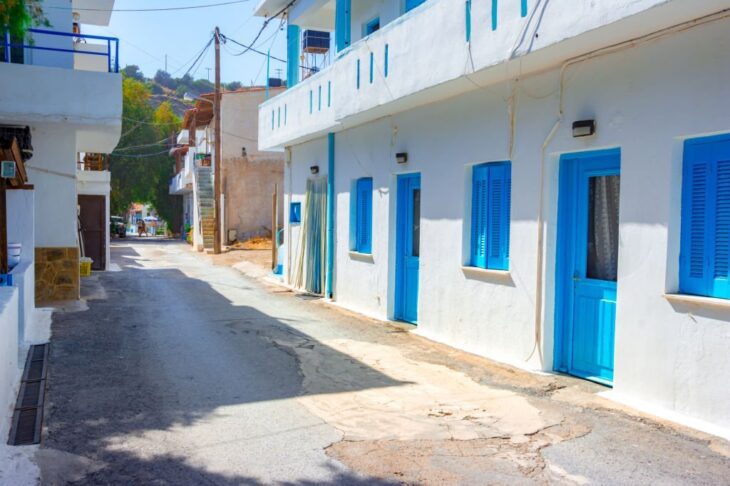 Things To Do In Tertsa Beach
Whatever your preference and interests are, you can enjoy a wide range of activities in Tertsa Beach. Here are just a few of them:
Snorkelling
If you love spending time in the ocean, Tertsa Beach is the perfect place for you. With crystal clear waters, you can easily view all kinds of sea life that live in these parts while snorkelling. From colourful corals to various fish species, you are sure to find all kinds of sea creatures when you snorkel in Tertsa Beach.
Hiking
Part of the charm that makes Tertsa Beach so beautiful is the sheer cliffs that surround it. These sand-colored cliffs are perfect for hiking, especially if you want to enjoy amazing views while staying in shape.
Cliff Diving
One unique activity on Tertsa Beach is cliff diving. If you're seeking that adrenaline rush, then this is a great way to pass the time. The water is deep and clear, so you are sure to have a great time while cliff diving.
Sunbathing
Last but not least, Tertsa Beach is an excellent place to sunbathe. You can bring all the necessary amenities and prepare a picnic at this secluded beach. After all that swimming, cliff diving, and exploring underwater, you are sure to get your fill of Vitamin D.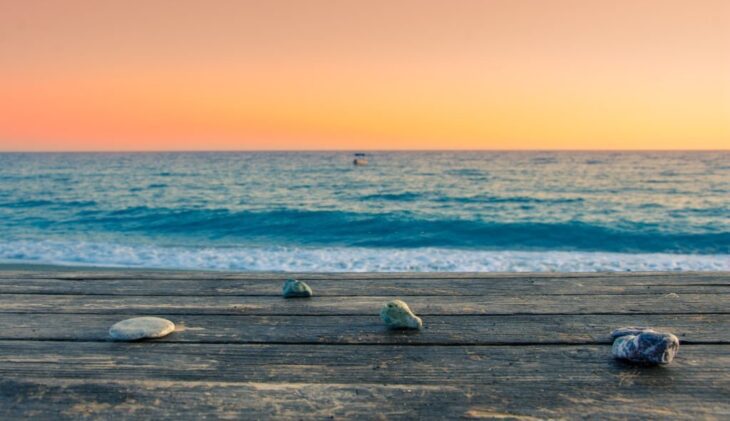 Beaches Near Tertsa Beach
Although Tertsa Beach holds a special place in the hearts of local and foreign visitors, there are a number of other beaches near Tertsa Beach that you can enjoy without a worry. Here are just a few:
Ierapetra Beach
Only 11 kilometres away, this beach is perfect for those who want to enjoy the best of both worlds: an organised and natural landscape with amenities that can rival some of the more touristy beaches in Crete. It is located right in Ierapetra, allowing you to easily access it after enjoying Tertsa Beach.
Myrtos Beach
Just 15 kilometres away, this is one of Crete's best beaches and is often the go-to spot for tourists who want a beautiful place to rest their feet after exploring ancient ruins or taking a hike in the mountains.
Vourdolakos Beach
Vourdolakos, also known as Chlia, is a magnificent, secluded beach with rough gray sand that extends west to Sidonia and is formed behind the Psaroharako rock. Although it's unorganised, it is ideal for those who are looking to be one with nature.
Where to Stay Near Tertsa Beach
The village of Tertsa is relatively quiet so expect to find only a handful of accommodation options. However, there are more choices in the nearby towns of Ierapetra and Mirtos. Here are some recommendations:
El Greco Boutique Hotel
Situated in Ierapetra, this hotel is an excellent choice for families who want to enjoy their vacation in the region. It comes with an outdoor pool, restaurant, bar, and other amenities, so you won't have to go far if you suddenly feel like enjoying a drink or grabbing a bite.
Address: Michail Kothri 42, Ierapetra 722 00, Greece
Website: https://www.elgreco-ierapetra.gr/
Contact: +30 2842 028471
Myrtos Mare Suites
Myrtos is filled with several lovely accommodations, but one that never fails to stand out is the Myrtos Mare Suites. This charming establishment features Mediterranean-style architecture with excellent amenities and a great view of the sea, perfect for enjoying the great outdoors.
Address: Seaside Road, Mirtos 720 56, Greece
Website: https://www.myrtosmaresuites.gr/
Contact: +30 2841 041591
Tylissos Beach Hotel
Another must-try Ierapetra accommodation is the Tylissos Beach Hotel. This Greek-style hotel has a lot of amenities to offer, including an outdoor pool, spa facilities, restaurant, and room service. It boasts incredible views of the sea, making it a lovely place to stay with families and friends.
Address: City Beach Road Ierapetra to Sitia, Ierapetra 722 00, Greece
Website: https://www.tylissosbeach.com/
Contact: +30 2842 080546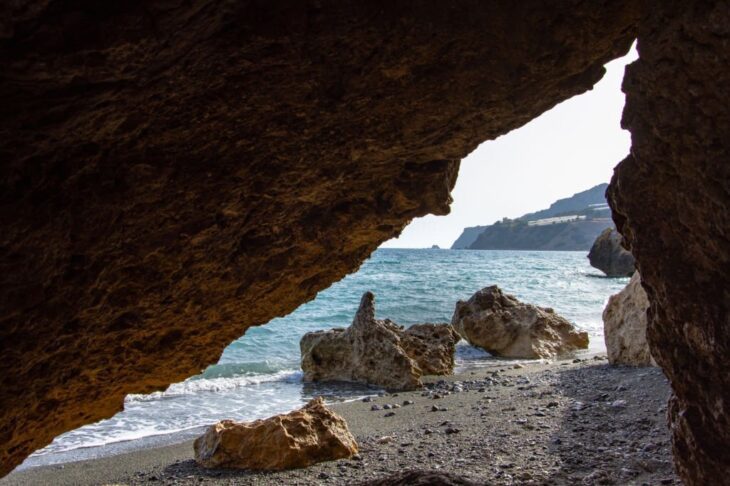 Where to Eat When You're Near Tertsa Beach
While you can cook your own food in your accommodations and enjoy a leisurely meal, there are also many restaurants in and near Tertsa that allow you to try authentic local cuisine made from fresh ingredients sourced from surrounding farms. It's best to give these restaurants a try:
Stefania Taverna Cafe
Nothing beats the feeling of eating right by the sea, and that's exactly what you can do at this restaurant. It features Mediterranean cuisine, fresh seafood, and an excellent refreshment. Their outdoor sitting area has a wonderful view of the sea, making it perfect for those who want to relax after an exhausting day.
Address: Tertsa, Crete Greece
Website: https://www.facebook.com/tavernastefania.tertsa
Contact: +30 697 801 8478
Lambros Taverna
If you're an avid fan of meat, getting a taste of this taverna's Greek specialties will be one of your best decisions yet. It boasts excellent food, and the service is commendable, making it a great place to relax with your family and friends after an adventurous day in Tertsa Beach.
Address: Waterfront, Tertsa, Crete 700 04 Greece
Website: http://www.tertsa.gr/
Contact: +30 697 801 8478
Napoleon
Located right in Ierapetra, this cozy restaurant is a superb choice for those who enjoy authentic Greek cuisine. It's not only stylish but also has fantastic staff and food, making it worth adding to your list of eateries near Tertsa Beach.
Address: 26 Stratigou Samouil, Ierapetra, Crete 722 00 Greece
Website: https://www.tripadvisor.com/Restaurant_Review-g189418-d1883963-Reviews-Napoleon-Ierapetra_Lasithi_Prefecture_Crete.html
Contact: +30 2842 022410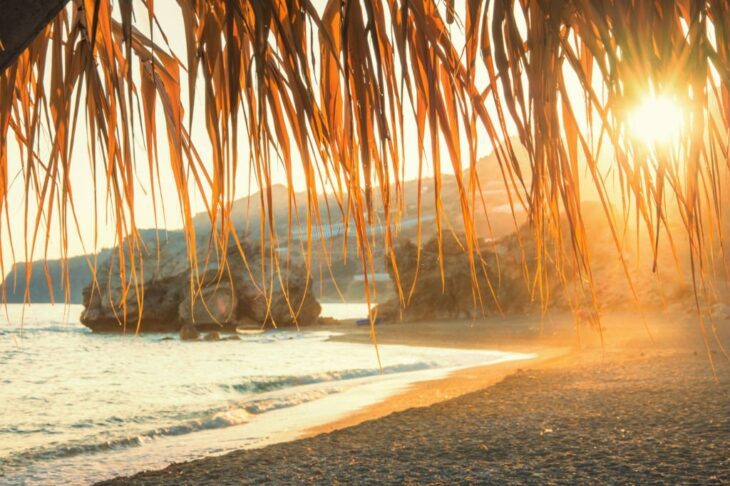 What is the Best Time to Visit Tertsa Beach
The best time to visit Tertsa Beach would be the summer months (June-September) since weather conditions often allow you to swim and sunbathe. You'll get to enjoy a lovely view of the sea and wonderful temperatures as well. However, if you want to avoid the crowd, visiting during spring or autumn might be a great alternative.