Planning to explore the world of Crete? Go through this comprehensive guide to have a clear understanding of the beauty of Crete. It is renowned for its beautiful beaches, wonderful historical sites, friendly people, and delectable food, which often overshadows its heritage as one of the world's oldest winemaking regions. As far back as 4,000 years ago, the Minoans were producing wine from Vitis vinifera vines, the first European civilization. Since then, a lot has changed; because of this, only a few people know that Crete even produces wine.
Crete has a long tradition of producing wine with over 60 wineries, numerous top-tier producers, and a handful of unique native grape varieties. It is Greece's second-largest wine-producing area. However, it only receives a few pages in the Oxford Companion to Wine and is given just passing consideration by wine experts.Santorini, also a well-known wine island located 148 kilometres north, may cast a shadow over Crete. Additionally, like Greek wine in general, it has an unjust reputation due to memories of terrible holiday wine and the divisive retsina. But let's be clear about one thing: Crete produces excellent wine.
In this article, you will explore the comprehensive Cretan wine guide, including its history, varieties, region, routes, and so on.
History of Cretan Wines
Crete has a wine culture that dates back 4000 years! The oldest vineyard in Europe's history was discovered during archeological digs in the Kato Zakros region, confirming those above. The oldest wine press, dating back to 3500 years, was found in the adjacent Archanes.
Wine has always been a part of the island's long and illustrious history as a product that is inextricably linked to daily life. Participating in viniculture events and wine festivals is part of a centuries-old tradition that has endured to the present day; however, custom and love of winemaking are now made possible by knowledge and technology accumulated over time. This is the current method of making Cretan wine, and while visiting the island, you can sample the premium local brands. Viticulture is done with great care in well-selected sites, taking advantage of the earth's nutrients in conjunction with the local climate.
The Cretan earth brings up fresh perspectives that wine enthusiasts will enjoy to the fullest! Favourable soil characteristics and climatic circumstances aid in the growth of exceptional grape varietals that yield superb wines. Try them as a side dish to regional cuisine, which is renowned for its abundance of nutritious ingredients. The well-known local cuisine and the new generation of Cretan wines make for a delicious pairing, and they will undoubtedly make this part of your journey a culinary treat.
Varieties of Cretan Grapes
Crete is like a wine ark filled with amazing foreign and indigenous types that have successfully adapted to the local environment. Among the best white wine grapes grown locally are the Vilana, Vidiano, Dafni, Thrapsathiri, Malvasia di Candia (Malvazia of Chandakas), Muscat of Spina and Plyto kinds. Kotsifali, Mantilari, Liatiko, Tsardana, and the fabled Romeiko are among the red varieties. PGI Crete labels designate Cretan varietals and blends of native and foreign (mainly French) cultivars. Numerous native grape types, some of which undoubtedly descended from those cultivated by the Minoans more than four thousand years ago, may be found on the island of Crete.
There are two main varieties of the Cretan grapes:
White grapes
Some of the white grapes wines are listed below:
Plyto
According to Wine Grapes, Plyto has an "herbal, slightly grassy character with a delicate chalky, pear-grained texture and bright citrus flavours". It smells like Muscat and grapey.
Dafni
An aromatic white grape varietal that Lyrarakis also saved from extinction. The distinctly herbal nature is reflected in the name "laurel". It was noted to be distinctly herbal, with flavours of Organo, rosemary, and thyme and a zesty lemon curd undertone. Scrumptious and unique
Melissaki. In 2010, Lyrarakis found this grape, which was on the verge of extinction, growing in the Mt. Psiloritis foothills and planted it in a vineyard.
Vidiano
Like many Cretan wines, Vidiano benefits from the mild weather by developing luscious apricot and tropical flavours.
Vilana
Vilana is the island's most significant white wine variety. Though usually flavorful and aromatic, generic and lifeless.
Red Grapes
Some of the red grapes wines are listed below:
Kotsifali
Given the environment, it is not surprising that Crete wine frequently has high levels of alcohol, whites with an ABV of 14.5% are common, and Kotsifali is also not an exception. Otherwise, according to Wine Grapes, "soft, pale, and possibly fragrant".
Liatiko
Liatiko is a red grape wine, the most extensively grown in Crete, is used to make rosé and red wines. Light colour with aromas of strawberry, red fruit, and culinary herbs.
Mandilari
Mandilari is referred to as the Xinomavro of the Aegean due to its dark colour and tannin.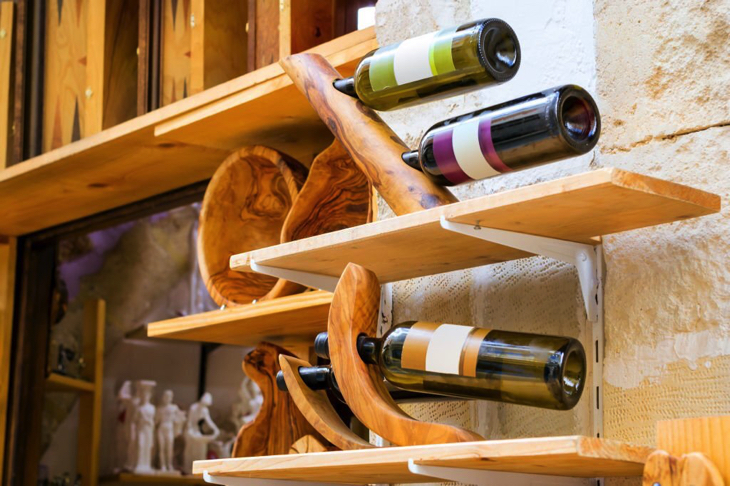 Rose wines
In Crete, the two indigenous grape varieties most frequently used to make wines are Kotsifali and Liatiko. However, additional grapes like Mandilaria and Muscat of Spinas, as well as foreign grapes like Mourvédre and Syrah, are also used. The most extensively planted red grape in Crete is the early-maturing, light-colored Liatiko. The Liatiko rosés from Kourkoulou, Louloudis, and Lyrarakis that we sampled are all excellent drinks. Although Kotsifali has a thin skin, high alcohol content, and low acidity, it can provide wines with a fresh taste when picked early for rosé and directly pressed. It is frequently combined with other kinds. The Mandilaria grape, which increases colour and acidity, is added to the Haralabakis rosé.
Here is a list of rose wines:
Fereniki Douloufakis
This rosé, a light copper salmon hue, would go well with a range of vegetable and fish dishes because it is quite dry and well-balanced. Blood orange and red berry undertones are present on the palate, with good weight and a gritty texture. An 80/20 mixture of Liatiko and Muscat of Spinas prepared saignée-style. Winemaker Fereniki Douloufaki is responsible. The alcohol is 13.5%. It costs €11 per bottle.
Primos Rosé Diamantakis
It is somewhat copper orange. The aroma of this Syrah-Mandilaria combination has notes of blood orange and juicy strawberries. Red berries and orange citrus aromas can be found in this delicious rosé, which also has crisp acidity. 2 g/L RS. Approximately three hours were spent on the skins before the blend of 70% Syrah and 30% Mandilaria was fermented in stainless steel.
Haralabakis 2021
It is a medium copper salmon coloured, 50/50 Kotsifali-Mandilari blend, made saignée-style from free-run juice, has a rich, earthy, and red berry fragrance. It has a dry attack, some palate grip, a smooth mouthfeel, and a clear, brilliant finish. This appealing, gourmet rosé benefits from the acidity and colour provided by Kotsifali and Mandalorian. Winemaker Manolis Dramintinos. It contains 12.5% alcohol.
Wineries in Crete
Cretan wine has come a long way since Sir Arthur Evans stumbled upon an ideogram for the word "wine" in a piece of Linear B, the earliest known form of Greek writing, in Knossos around the turn of the 20th century. After decades of producing large quantities of highly oxidised "rocket-fuel" wine, the Cretan wine industry has recently moved to high-quality production.
The improvement in quality over the past few years has been spectacular and is the result of various reasons. These include a new generation of producers who have returned with creative ideas after studying overseas. Cretan wine is booming, which is understandable given the intriguing mosaic of local grape varieties, the unprecedented growth in tourism, and the concerted efforts of the Wines of Crete network.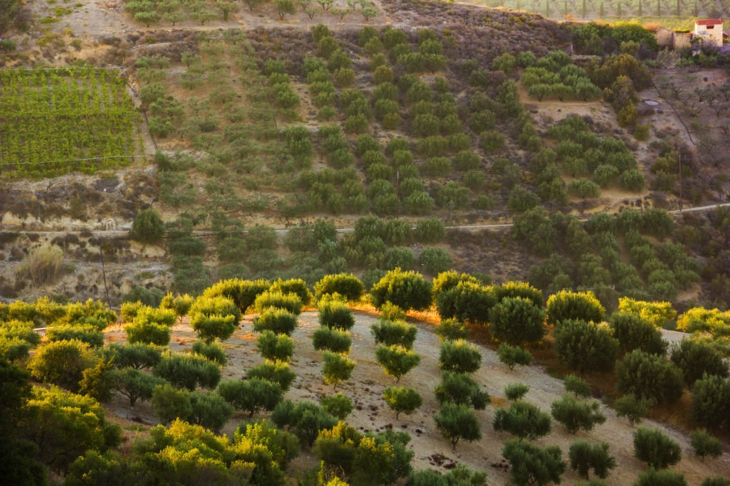 According to Wines of Crete, the island has over 80 producers, with some outstanding efforts in Chania and Sitia, with Yiannis Economou raising the standard to stratospheric heights. But the greater Heraklion region is where this renaissance is beating. Around 50 farmers call these long-established terroirs home, accounting for 90% of the total production.
Most Popular Wineries
Crete should be on every visitor's itinerary because it is a significant and developing wine area in Greece. Here are 6 innovative wineries in Crete that you should visit as part of your winery tour.
Take advantage of these incredible wineries if you plan to visit wineries in Crete. Discover the local grape-based Cretan wines, and add some new favourites to your wine collection.
Lyrarakis Wines
Alexakis Winery
Boutaris Wines
Domaine Paterianakis
Silva Daskalaki
Toplou Monastery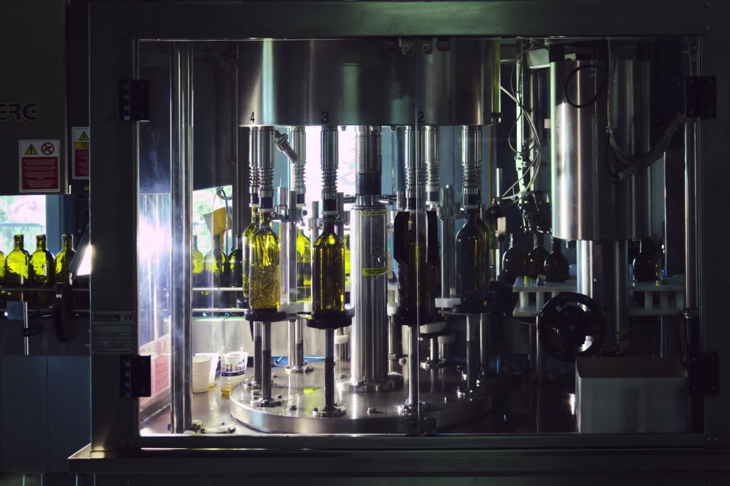 Lyrarakis Wines
Lyrarakis, a family-owned winery in Crete, was founded in 1966, but it was in 1992 that they first bottled their own wine under the Lyrarakis label. They are headquartered in Alagni, Heraklion, in the Peza appellation. The vineyard area is 14 hectares, with gravel over limestone soils. The height, which averages 550 metres, tempers the mild environment. Manolis Lyrarakis advocates for native variations, some of which have been saved from extinction. International cultivars are grown as well.
Tours & tastings at a family-owned wine estate known for helping revive & preserve local varieties.
Website: www.lyrarakis.gr
Address: Alagni, Arkalochori, Crete 703 00, Greece
Phone: +30 281 028 4614
The most famous wines of Lyrarakis winery are:
Vineyard Lyrarakis Vilana Pyrovolikes [2016]. Vilana alone. Fresh, vibrant, and pure. A little peppery and nutty, with a wonderful pear and melon richness. It has good acidity and focus. It is rated 89/100.
Lyrarakis Plyto Psarades Vineyard [2016]. It is 100% Plyto. Unique, aromatic, and peculiar with a waxy flavour and a hint of pithy bitterness. Yet nice fruit. It is rated 87/100.
Lyrarakis Vidiano Ippodromos Vineyard [2016]. Totally Vidiano. Detailed, nutty, waxy, and exhibiting citrus fruit and white peach. There is also a tiny touch of mint. Lively material. It is rated 89/100.
Lyrarakis Melissaki Gero-Deti Vineyard [2016]. Lightly honeyed with a vibrant citrus flavour. Strong in flavour and a little waxy. Delicious and unusual with some herbal characters. It is rated 90/100.
Vineyard Lyrarakis Thrapsathiri Armi [2015]. It is spicy and slightly nutty with vibrant citrus, pear fruit, and some cedar wood. A little too much oak. It is rated 88/100.
Alexakis Winery
A family-run company is Alexakis Winery. In the 1970s, Sofia and Stelios Alexakis, a chemical engineer and oenologist, founded it. The biggest privately owned winery in Crete is Alexakis Winery. The winery has maintained long-term relationships with all of the island's vine farmers over the years, and it is fully aware of all the unique characteristics of the Cretan Vineyard.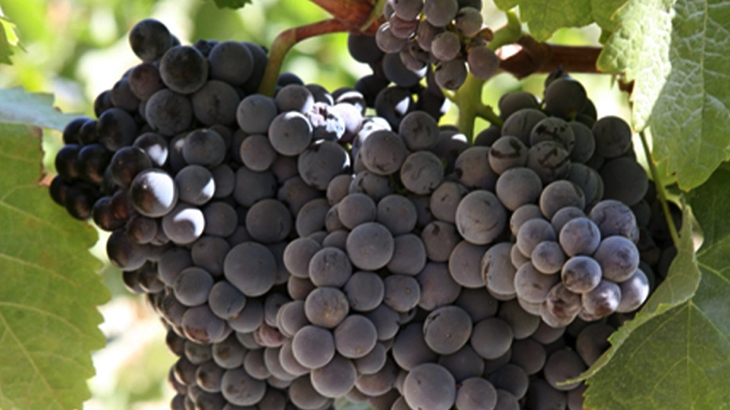 The most famous wines of Alexakis winery are:
Alexakis Hatiri. It is a dry white wine, wonderfully aromatic, as the name would imply. Roses, peaches, and a faint hint of green notes are all present in strong smells, adding to the complexity. The bright acidity nicely supports the substantial weight on the palate. On the palate, the rich scent carries over, resulting in a zesty finish with a developing phenolic grip.
Alexakis Muscat of Spinas. It is a dry White. Roses, jasmine, lime, and chamomile combine to create a complex floral and herbal composition with rich aromatic strength. With a medium body and fresh finish, it is vibrant and mouthwatering. Delicious flavours are irresistible, with rose, lime, and orange blossom accentuating the premium Muscat essence.
Alexakis Syrah Rosé. It is a dry rosé wine. The Alexakis Syrah Rosé has a striking pink colour and a scent bursting with vibrant strawberries, cherries, tomatoes, and white pepper. Its palate is smooth and caressing, and its nose is explosive thanks to the saignée production process. It has a medium body and plenty of generous acidities, finishing with a lingering peppery flavour.
Alexakis Vidiano. It is a dry white wine. This wine embodies the enticing nature of Vidiano. Elegant floral and fruity scents with a cool grassy touch may be detected on the nose. The balanced alcohol enhances the palate's overall richness of the peach and apricot flavours. Medium-bodied, satiny, and fruity, with a lingering finish.
Website: https://alexakiswines.com/en
Address: 104-106 Irinis & Filias, Peridi Metohi Heraklion Crete 715 00, Greece
Phone: +30 281 025 2019
Scalarea Estate (Boutari Winery Crete)
One of Greece's most prestigious and established producers of fine wine is Boutari. Since its founding in Naoussa in 1879, the company has laid the groundwork for producing fine wine and made significant contributions to the resurgence and advancement of local varietals in all the regions where its wineries have operated. At the end of the 1980s, Boutari winemakers began looking into the possibility of making wine on Santorini. Our winery near the historic village of Megalochori saw its first harvest in 1989. For the past 30 years, Santorini's viticultural community has benefited from our agronomist and winemakers' expertise and creative thinking.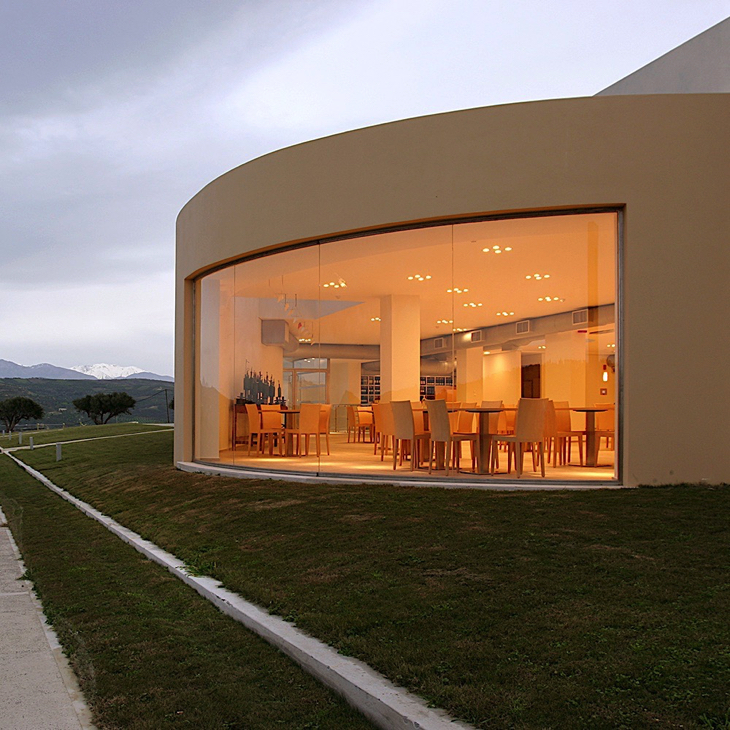 They have established new quality standards for harvest and wine production, used previously unknown winemaking practices on the island, and educated many of Santorini's top winemakers.
Website: https://www.boutari.gr/
Address: Skalani, Archanes, 701 00
Phone: +30 281 073 1617
Santorini Boutari. It has a stunning bright yellow hue, a lovely nose with flower scents of lemon tree and jasmine, and a well-structured palate with exotic and citrus fruits aromas. It is a zesty, refined wine with a salinity that can be tasted, a body that is rich in minerals, and a high acidity that results in a wonderful finish. Fresh or steamed oysters, shrimp with lemon dressing, spaghetti with shellfish or oysters, Greek salad, salads with sauce vinaigrette, and cheeses with mild acidities, such as feta or goat cheese, combine wonderfully with it. Enjoy it cold, between 10 and 12 °C.
Kallisti Reserve Boutari. A wine with complex ageing characteristics (wood, hazelnut, and smoke) that successfully melds with the fruity fragrances of the varietal has a bright yellow colour (apple, peach, and lemon tree). Wine with a robust body, fat, round, and balanced acidity is Kallisti Reserve. It has a warm, protracted finish with a distinctively "metallic" Assyrtiko twist. Crab salad, fresh oysters with ginger, grilled fish with garlic and lime, spaghetti with shrimp or seafood, lobster, white spiced meats, and smoked cheeses are all excellent pairings with Kallisti Reserve. Enjoy it cold, between 10 and 12 °C.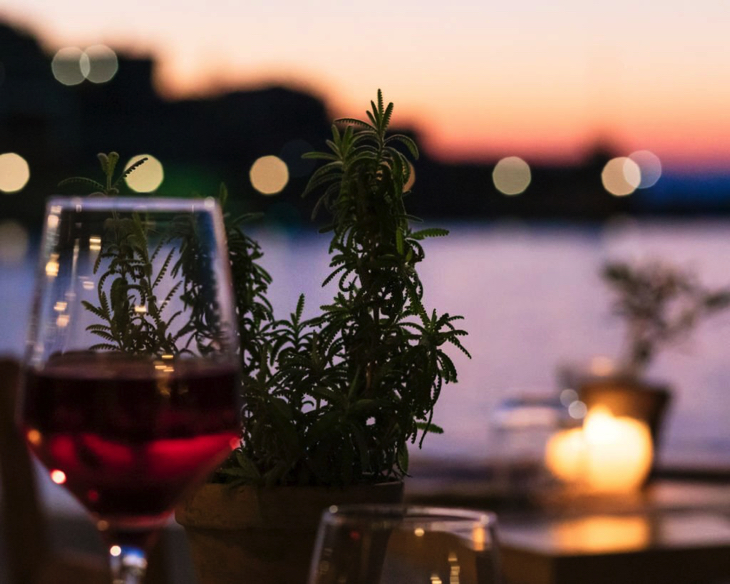 Domaine Paterianakis
The Domaine Paterianakis is situated near Melesses, in Peza wine area of Crete. Giorgos Paterianakis created it in 1988 to produce high-quality Cretan wine. Emmanuela and Niki Paterianakis, members of the Paterianakis family's third generation, are carrying on the organic farming wine legacy and producing true Cretan wines with a distinct identity.
The product by Domaine Paterianakis is a vintage wine made from local grape types. Domaine Paterianakis has a worldly personality, and this wine's grapes come from ancient plants. One of Crete's most outstanding red grape types is the red variety Kotsifali, while the red variety Mandilari stands out for its deep colour and powerful tannins. As a result, their pairing is seen as extremely effective. They work well together because Mandilari produces wines with primary aromas, an intense red colour, and tannins, while Kotsifali produces wines with high alcohol content, acidity, and exquisite scents. It takes 80% Kotsifali and 20% Mandilari to produce the balanced red wine that has been made in Peza under the PDO designation for many generations. The first wines made at the winery are Melissinos and Domaine Paterianakis. Georgios Paterianakis, the winery's founder, painted the label by hand.
Moschato Spinas. It is a classy and crispy Moschato Spinas that is enjoyable on any occasion. At Domaine Paterianakis, a rare indigenous grape variety called Moschato Spinas is grown. The grape varietal is native to Crete's western region. It was known as bee grape in ancient times because bees would swarm around the baskets during harvest, maybe due to its sweet and potent aromas. The difference between this wine's nose and mouth is what makes it intriguing. On the scent, it actually smells sweet and floral, and on the palate, it tastes crisp and vibrant.
Website: https://paterianakis.gr/
Address: Melesses 703 00, Greece
Phone: +30 281 022 6674
Silva Daskalaki
The Daskalakis winery has collected worth, timelessness, prestige, know-how, and high distinctions for its great varieties and quality through the years, just like a good, old wine does. A family tradition that started in 1920 and is still strong today offers distinctive wines with internationally recognized labels and accurately depicts the history of Minoan Crete.
The outcome is amazing when tradition, passion, knowledge, and experience are brought together. Because each wine follows a different route before it gets to your glass and shares in all of your significant moments, large or small.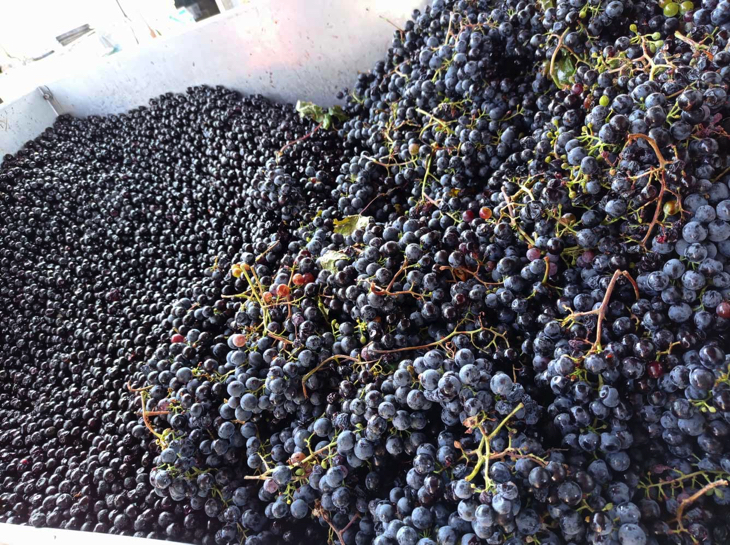 A few of their best wines are discussed below:
Enstikto White. Vinified using the 'Pre-fermentative Extraction' method and aged in French oak barrels for 12 months. Tropical fruit, citrus, and sweet vanilla flavours may all be detected on the rich and oily palate. It goes well with white meats, chilled salmon dishes, lobster pasta, and yellow cheeses.
Sera Red. An excellent blending of two different kinds. Aged in oak barrels for 8 months. wine with a powerful flavour. Pairs well with various types of cheese, red meat, and grilled fillets. Serve between 16 and 18 °C.
Sera White. With a rich, full palate and a harmonic acidity-alcohol connection, the golden colour has greenish accents and a nuanced scent with fruity and citrus blends. White meats, yellow cheeses, etc. go well with it. Serve between 10 and 12 degrees Celsius.
Website: https://www.silvawines.gr/en
Address: Siva 700 11, Greece
Phone: +30 281 079 2021
Toplou Monastery
The impoverished, windy, dry lands surrounding the monastery are perfect for growing grapevines. Thus it has long been producing wine for the churches needs for social and religious purposes. As a result, in the 1990s, abbot Filotheos Spanoudakis repaired and valued the monastery's historic vines.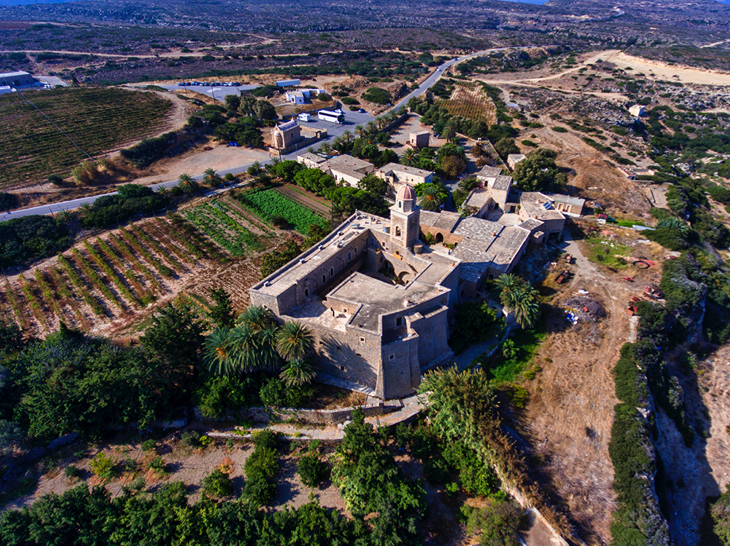 Some of the most popular wines from Toplou Monastery are:
Vilana. The PDO Peza or Sitia wines feature the white star of the island, Vilana, with its enticing fine perfume, light flavour, and reviving lemon-scented acidity.
Vidiano. A distinct apricot aroma, a thick richness, and an addictive creamy flavour. These characteristics establish Vidiano as the rising star of the Cretan wine region and support its designation as Greece's Viogner!
Dafni. It gets its name from the numerous smells that remind people of the well-known Dafni (laurel) plant. A truly extraordinary cultivar whose rarity is matched by the uniqueness of its flavour profile.
Website: https://www.ktimatoplou.gr/
Address: Monastery Τοπλού, Greece
Phone: +30 2843 061226
Best Cretan Wines
In this section, you will come across the best Cretan wines, grapes, popularity, price, and ratings out of 100.
#1. Lyrarakis Aggelis Liatiko
Winery: Lyrarakis
Variety: Liatiko
Popularity Ranking: 38,968th
Cost: € 20
Expert rating: 90 / 100
#2. Lyrarakis 'Ipodromos Vineyard' Vidiano
Winery: Lyrarakis
Variety: Vidiano
World Ranking: 58,012th
Cost: € 14
Expert rating: 89 / 100
#3. Lyrarakis Armi Vineyard Thrapsathiri
Winery: Lyrarakis
Variety: Rare White Blend
Popularity Ranking: 71,536th
Cost: € 17
Expert rating: 89 / 100
Most Popular Cretan Wines
In this section, you will come across the most popular wines along with ratings of popularity.
#1. Oikonomou Assyrtiko
Winery: Domaine Economou
Variety: Assyrtiko
Popularity Ranking: 16,886th
Cost: € 59
Expert Rating: 89 / 100
#2. Douloufakis 'Dafnios' Vidiano
Winery: Douloufakis Wines
Variety: Vidiano
Popularity Ranking: 18,460th
Cost: € 16
Expert Rating: 88 / 100
#3. Douloufakis 'Dafnios' Liatiko
Winery: Douloufakis Wines
Variety: Liatiko
Popularity Ranking: 22,138th
Cost: € 16
Expert Rating: 88 / 100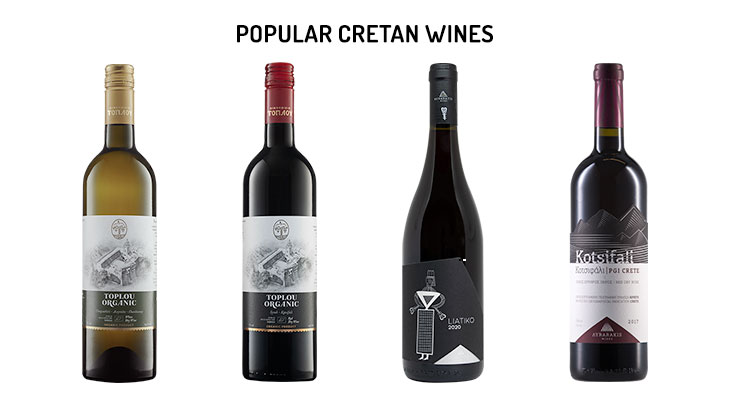 Best Value for Money Wines
in this section, you will come across the Best Value for Money Wines and the product's price range.
#1. Lyrarakis Aggelis Liatiko [2019]
Winery: Lyrarakis Winery
Variety: Liatiko
Popularity Ranking: 38,968th
Cost: € 18
Expert Rating: 90 / 100
#2. Lyrarakis Plakoura Vineyard Oak Aged Mandilari [2018]
Winery: Lyrarakis Winery
Variety: Mandilaria
Popularity Ranking: 45,758th
Cost: € 20
Expert Rating: 91 / 100
#3. Lyrarakis Plakoura Vineyard Oak Aged Mandilari [2017]
Winery: Lyrarakis Winery
Variety: Mandilaria
Popularity Ranking: 45,758th
Cost: € 16
Expert Rating: 90 / 100
Cheapest Cretan Wines
In this section, you will come across the Cheapest Cretan Wines along with the price range of the product.
#1. Douloufakis Enotria Rose
Winery: Douloufakis Winery
Variety: Rare Rose Blend
Popularity Ranking: 165,908th
Cost: € 5
#2. Kourtaki Vin de Crete Red
Winery: Vin De Crete
Variety: Kotsifali – Mandilaria
Popularity Ranking: 50,706th
Cost: € 6
#3. Douloufakis Enotria Red
Winery: Douloufakis Winery
Variety: Rare Red Blend
Popularity Ranking: 97,149th
Cost: € 7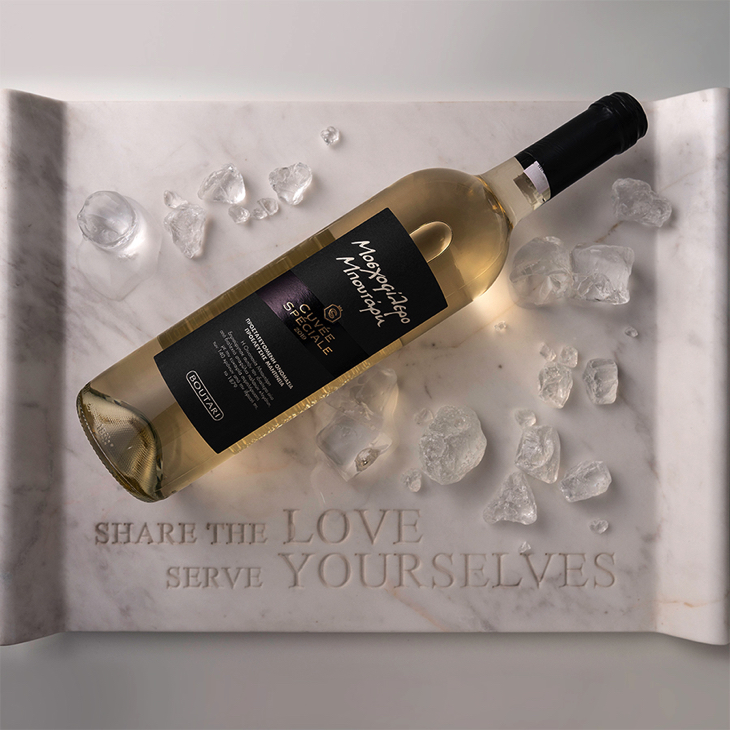 Crete Wine regions
The wines of Crete are unique, notably in terms of the local grapes. Red wines with wonderful aromas are produced by combining Mandilaria and Liatiko. Although the Liatiko berry has black skin, it is challenging to extract and keep its colour. Liatiko wines have pleasant scents of raisins and dried fruits when they are matured under sun-dry conditions.
Crete's wine region comprises the subregions Archanes, Peza, Dafnes and Sitia. The Kotsifali grape variety, unique to Archanes and its neighbour Peza, is noteworthy in this context.
Find the lists of the region below:
Archanes
Archanes, a highland village, is one of Crete's largest and oldest wine-growing regions. It is situated in eastern Crete at the base of the revered mount Giouchtas, some 15 kilometres inland from the city of Heraklion. We often refer to the route from Heraklion to Archanes as the Wine Route of Crete because numerous wineries offer tasting along the way. The Byzantine frescoes in the monasteries "Panagia," "Agia Paraskevi," and "Agia Triada" are worth viewing. Neoclassical buildings that have been renovated.
Some of the best wineries in Archanes are Winery Stilianou, Winery Sinadinakis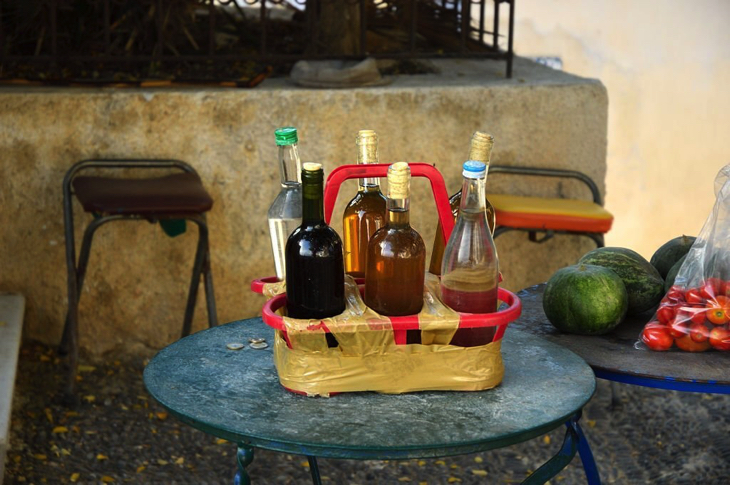 Dafnes
However, the wine produced there was already very sought-after throughout the Middle Ages, and many archaeological finds prove that winemaking and viticulture have never ceased to constitute one of the major occupations of its inhabitants, as is actually the case today. According to legend, the region of Dafnes got its name from a laurel tree ("daphne") that grew in the yard of the Holy Belt of the Theotokos church.
Dafnes is a subregion where the appellation permits only Liatiko grape varieties. Despite that, various other grapes are under vine here.
Some of the best wineries in Dafnes are Daf Wines By Douloufaki Fereniki and Amargiotakis Winery
Peza
20% of the wine produced in Greece is made in Crete. The vineyard in Crete covers approximately 50.000 hectares, and 950.000 hectoliters of wine are built there each year. The Peza area in the district of Heraklion produces seventy percent (70%) of all the wine produced in Crete (community). The appellation permits both white and red grapes to be cultivated in Sitia.
Some of the best wineries in Peza are the Boutari Winery and Minos Wines.
Sitia
Sitia, located in Crete, has a virtually unique place in wine history. After all, evidence of the vinification of grapes thousands of years ago was discovered in Sitia at the Palace of Kato Zakros! However, the region's reputation for producing fine wine persisted through the ages, as attested by the fact that Lucullus purchased the wine from Sitia and brought it to Rome for his lavish banquets. The historical region of Sitia is making a dynamic comeback, firmly establishing itself on the wine map of the new Greek wines, with its flagship being its sweet, red wines made from the dark-colored Liatiko variety. Although the area's winegrowing once experienced a decline, this is no longer the case.
Some of the best wineries in Sitia are the Domaine Economou and Toplou Monastery (Moni Toplou).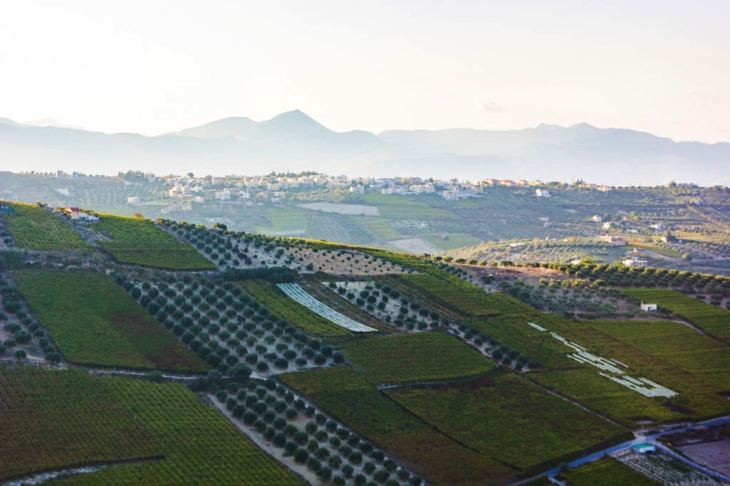 Wine tasting Routes with a Crete car rental
Want to visit the paradise of wineries but need to know how? Rental Center Crete can help you make your wish come true. Our company based in Heraklion offers Crete car rental services all over Crete, offers delivery and collection 24 hours a day from Heraklion and Chania International airports, plus free Premium car rental insurance always included to the bookings. By renting a car you do not have to limit your visit to Wineries. You can visit natural parks like Samaria Gorge, tours to traditional villages, and enchanting-unique Cretan beaches.
If you want to stick your visits to wineries in Crete, find the 3 main routes below:
Skalani – Kounavi – Thrapsano
The first route we recommend departs from Heraklion, the island of Crete's capital, which keeps some of its most stunning features well disguised. Ancient palaces, picturesque paths and villages near Mount Youchtas and Asteria, and fantastic vineyards.
You are about to enter Nikos Kazantzakis' Archanes-Asterousia municipality, which is made up of small villages and blends the enthusiasm of young people who choose to live here with the beauty of the agricultural landscape. You may find the Palace of Knossos by leaving the city of Heraklion and travelling southeast toward the town of Skala.
The spectacular Boutari winery, which is well worth a visit, is located on the outskirts of Skalani. Returning to the road leading to the village of Kounavi, you will find yourself surrounded by olive trees and vineyards, the latter being the island's primary agricultural product.
Thrapsano is a village that must be visited. Pottery-making has been a long-standing tradition in the region even before dawn. Definitely stop by the Aggelakis winery, where a portion of the wine fermenting process occurs within clay pots and various pottery studios.
You'll feel euphoric as you make your way back to the city. You will have been to a location in Crete where the first man walked and made wine and other things.
Kounavoi – Peza – Kaloni
You are leaving Heraklion and travelling towards the island's deep soul. The municipality of Archanes-Asterousia, which is made up of a web of villages and is not far from the city, blends the natural beauty of the countryside with vineyards and other unique "not-to-miss" attractions.
Visit the picturesque village of Myrtia, where the legendary writer Nikos Kazantzakis was born, to start your journey. It is worthwhile to learn about his life and work by visiting the Nikos Kazantzakis Museum, situated in the village's modest plaza. You will reach the settlement of Kaloni, which means beauty, by taking the back village route through Agies Paraskies.
The next village is Peza, where you may stop for a fantastic, genuine Cretan lunch at the Onissimos tavern, which has a long history of serving delicious regional cuisine. A wine-tasting tour is available inside the stunningly restored antique wine plant owned by the Miliarakis family. You can experience the well-known Minos wines there and learn everything there is to know about creating wine.
If you take a little detour and drive to Katalagari for a photo from the village's viewpoint, you will have completed this journey.
It is worthwhile to pause on the way back to Heraklion at the Stilianou winery in Kounavi village for one more wine tasting. A wonderful way to end your wine and village meal in this region.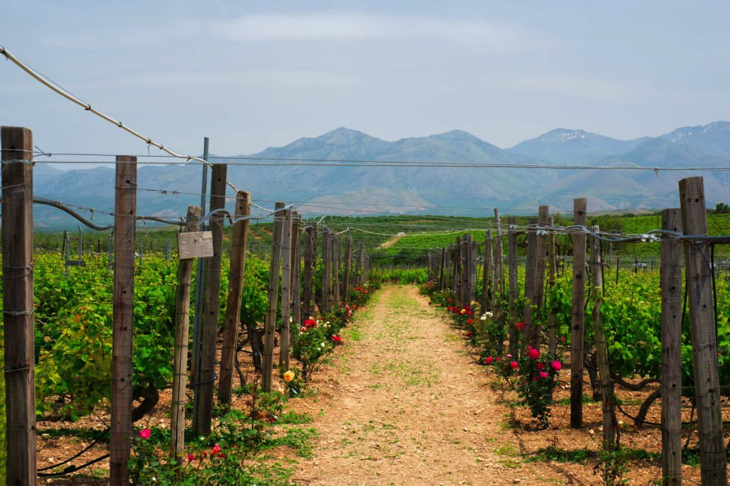 Melesses – Alagni – Kasteliana
The south half of the island is the most natural and wild. Travellers and guests are only sometimes welcome to drive around the curvy, narrow roads and sharp edges. However, Crete will repay you with its secrets and wonders if you choose to travel south.
The small village of Houdetsi, which is close to Heraklion, has a wonderful "secret." Every summer, musicians from all over the world gather to jam and perform at the Labyrinth musical workshop and museum. The antique wine press can be found at the nearby Minoan villa of Vathypetro. You can appreciate the hundreds of acres of vines around you by travelling east to the village of Melesses and the Paterianakis domain. Drink some of the organic wine the Paterianakis family has been making for three generations.
Continue travelling southward until you reach the settlement of Alagni, where the Lyrarakis mansion is situated. You shouldn't pass up the opportunity to tour their magnificent cellar, sample their distinctive wine, and learn about the rebirth of classic Cretan types. The majestic Asterousia mountains dominate the region from the lovely seashore down. If you choose the southern route, you can see wilderness, picturesque hidden settlements, and the Libyan sea's sweeping beaches.
Tradition and technology are combined at the Stataridakis Winery in the Kasteliana region. The brothers manage the company with understanding and reverence for the environment.
If you want to rent a car in Crete, then Rental Center Crete is the ideal choice!
Cretan Wines & Raki
Raki is a grape-distilled spirit that serves as a homecoming for guests to make them feel comfortable and have a good time laughing in merriment. Unlike wines, Raki for Cretans, is considered a sign of friendship, nobility and a great social conversation starter.
Driving in Crete and alcohol restrictions
As in most Greek islands, driving in Crete is slightly different than in other areas. Make sure to follow these regulations, and your trip throughout Crete should be a breeze. Just keep in mind that in Crete, traffic travels on the right side of the road and must yield to cars approaching from that direction. Additionally, this implies that vehicles entering a traffic circle are given the right of way while vehicles already in the process must yield.
As far as alcohol limitations are concerned, 50mg of alcohol per 100ml of blood is the legal limit in Greece. This amounts to 0.05% of the total. That is equivalent to less than in the USA or the UK, and
Beer in 490 ml (a large glass)
20 ml of wine
Ouzo 60 ml
55 ml of vodka or whiskey
If you are stopped for drunk driving, the fine depends on the alcohol content of your breath (or blood). This might result in fines ranging up to 700 euro, a driving licence suspension of three to six months, the rest of your vehicle's licence plates for up to six months, and if you are caught a second time within two years, a jail sentence of up to six months.