Cretans love to celebrate. The traditional social life of rural Crete does not revolve around cafes and bars- although there will always be a "Cafeneio" in a village where you can enjoy raki and lively conversation.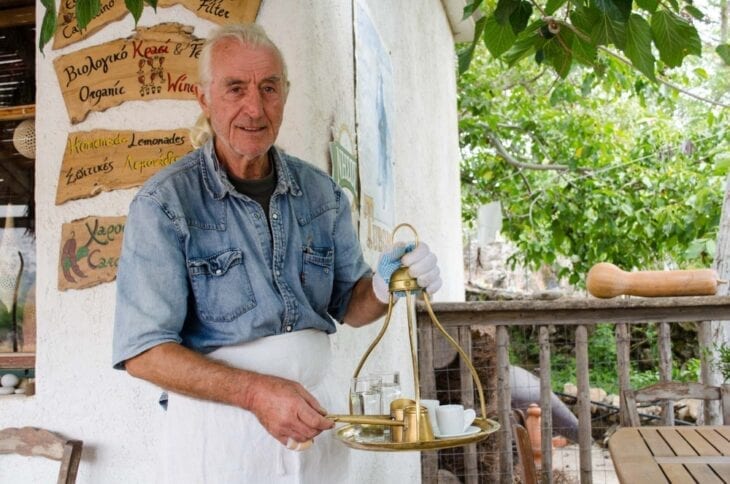 The true social life of the island revolves around family and the church. Villagers will be busy most weekends going to baptisms and weddings, where the music will be traditional Cretan Lyre and the food will be things like "Gamopilafo" (Wedding pilaf- that's boiled goat and rice, and it's a lot more delicious than it sounds) and "Tsirotigana" thin ribbons of dough, fried crisp and soaked in honey syrup.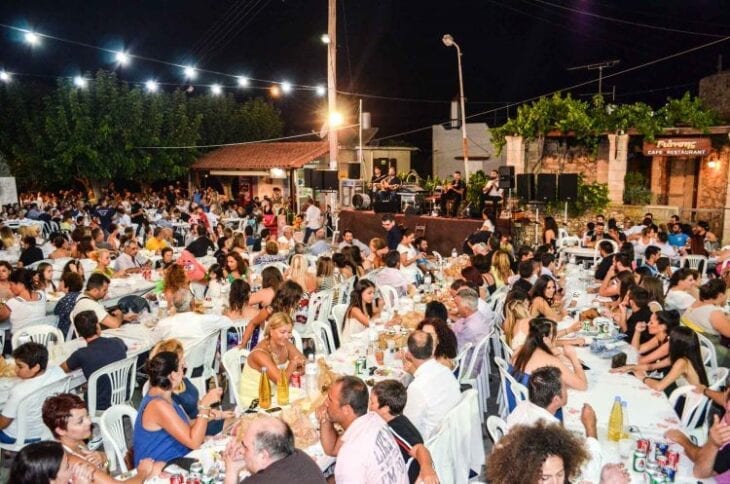 These are the kinds of authentic experiences the traveller longs for. But how to have them? Happily, you don't need to crash a wedding. Another important feature of traditional village life are the festivals held in celebration of religious holidays, such as those honoring the name days of saints. Each village holds a celebration on the name day of the saint their church is dedicated to. These joyous occasions serve to keep traditional culture very much alive, and also serve as "homecoming" days- people will travel from far away to attend their ancestral village's festival. It doesn't need to be your ancestral village to attend- festivals welcome all. This is the perfect time to get a true taste of what Crete is really like, and the summer is full of them. It is also the perfect way to become more closely acquainted with Crete's beautiful villages.
Traditional festivals of Heraklion: Here are some to look out for throughout the summer
Note: Ask locals for specifics- sometimes there may be music and dance on the eve of the festival- the night before the official day of the festival.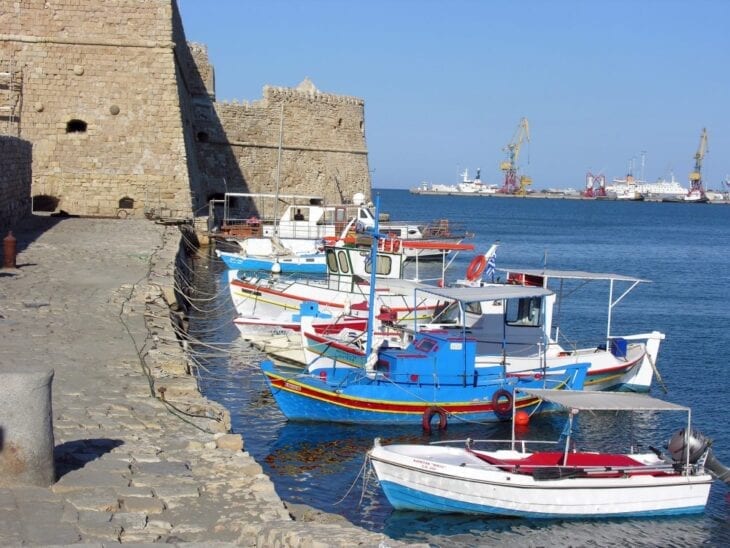 June 24th: Festival of Ai-Yianni Klidona, Municipality of Gortyna, Archanes – Asterousia. (While you are in the region, don't miss the archaeological site of Gortyna- settled since the Neolithic period (300 BC), it flourished in the late Minoan period (1600 – 1100 BC) and was prosperous though the Hellenistic period (3rd-2nd C BC).
June 29th: Festival of the Apostles Peter and Paul (Petros and Pavlos), Municipality of Phaistos. (This is a fairly popular name day all over Greece). If the name Phaistos sounds familiar, that's because of the famous Minoan palace that gives the region its name.
July 17th: Festival of Agia Marina, Municipality of Malevizi, Minoa Pediada. Another very big name day here. (Not to be confused with the seaside town called Agia Marina is located in the prefecture of Chania.)
July 27th:: Festival of Agios Panteleimonas. This very popular Saint is feted today at several Municipalities throughout the Herakleion prefecture: Archanes – Asterousia Malevizi, Viannou, Phaistos.
August 6th: Festival of the Transfiguration of the Saviour (Metamorphosis tou Sotira), Minoa Pediada
August 8th: Festival of Agios Myronas, Municipality of Gortyna
August 15th: Dormition of the Virgin/Festival of our Lady (Tis Panaghias) This is a very important holiday throughout Greece. A religious holiday of tremendous significance, many fast in preparation. It marks the apex of summer. Cities feel empty and silent, as everyone leaves to celebrate. Join the celebrations of the Festival of Our Lady at the Municipality of Heraklion, Malevizi Phaistos Peninsula.
August 25th: The great festival of Agios Titos, Municipality of Heraklion
September 8th: A festival of music and dance takes place in the wonderful setting of the Monastery of Kera in the Municipality of Hersonissos.
Read more about the official dates of traditional festivals in Heraklion here.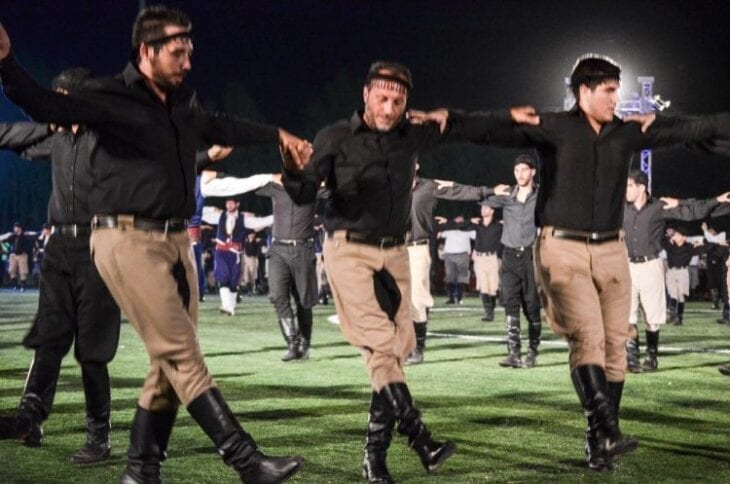 And, a special bonus:
If your visit to Crete takes place in the Autumn (still plenty of fine swimming), there are many impromptu festivals all over the island called "Kazania". The "Kazani" is the device for distilling alcohol- specifically the Raki you have been enjoying throughout your stay.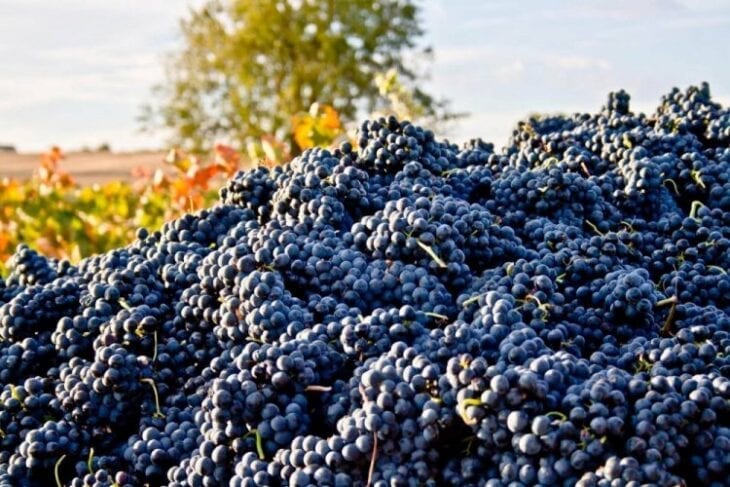 After the grape harvest, when the wine has been pressed, the remaining skins and seeds and pulp are distilled to make this pure and fragrant spirit. Kazania are celebrations- usually accompanied by feasting and of course the fresh raki.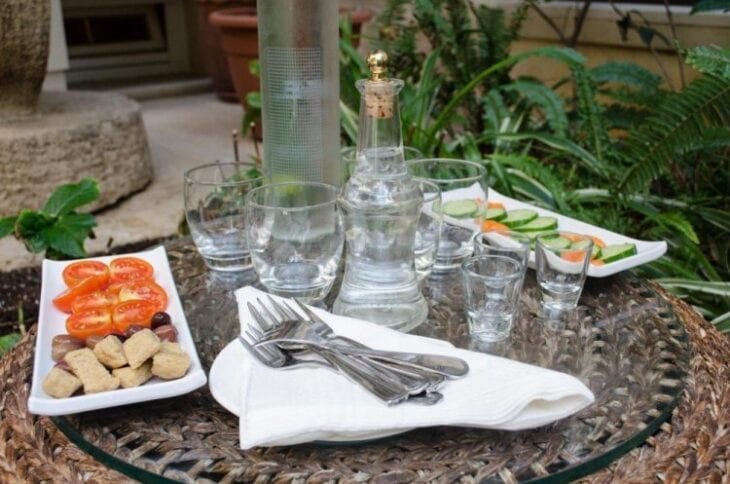 You find out about Kazania through word of mouth- there are lots of them happening at large commercial stills to small village operations (the most fun!) from October to mid-December so if you are interested you can ask locals where to find one.
How to find them:
Festivals are popular! People in the surrounding villages will be able to direct you and will probably be heading that way themselves. There are many festivals throughout the summer, especially in August- listen out for them, and be prepared to be spontaneous!
Have you ever enjoyed connecting with local culture by attending a traditional festival?
[js-disqus]